Every Friday, Atwood Magazine's staff share what they've been listening to that week – a song, an album, an artist – whatever's been having an impact on them, in the moment. This week's weekly roundup features music by Marsicans, Dua Lipa, Sammy Miller and the Congregation, Sea Wolf, Nathaniel Rateliff, Mac Miller, Dan Campbell, RY X & Ólafur Arnalds, Ana Tijoux, Georgia, Snarls, and Caribou!
— — — —
— —
:: "Can I Stay Here Forever (pt. II)" – Marsicans ::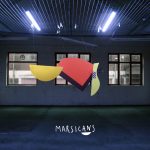 There never really was a "Can I Stay Here Forever (pt. I)," but that doesn't stop Marsicans' new single from feeling like the long-awaited follow-up to something. The Leeds indie rockers hit harder and resonate deeper than ever in "Can I Stay Here Forever (pt. II)," their first single of 2020. Released on the same week that Brexit comes into effect, Marsicans' song is an outcry for civility and love set to a soundtrack speckled with wily guitar licks and fiery drums. Lead vocalist James Newbigging cries out into the darkness as the band create a wall of energy around him:
Can I stay here forever?
'Cause people are moving but not together
I'd like to see how we move for the best
No fighting or screaming to get above the rest
They say that we're losing our minds
"The UK has been a particularly divided place over the past few years, and this song was born out of frustration with it all," Newbigging explains. "My head was (still is) overloaded by news surrounding Brexit and an impending environmental disaster. This song is me wanting everyone to chill the fuck out, stop treating other people as the enemy, and just get on with actually solving the problems we're facing."
A feverish, charged energy pushes Marsicans to great heights as they command the airwaves, inviting all who listen to come together. We don't have to like each other, but for the greater good, we should all find a way to get along: Theirs is a message we can swear by every day, and one that will hopefully help us grow and become better people.
And at the very least, "Can I Stay Here Forever (pt. II)" is an incredible banger.
---
:: "Physical" – Dua Lipa ::
Dua Lipa is so good at being a popstar it's almost hard to put into words why her music and persona are so effective. Lipa is clearly a fan of pop music, and has openly declared herself as such since the start of her career, and the melting pot of influences she grew up with – from P!nk, to Outkast, to Gwen Stefani, to Prince – turn her own music into a collection of the best things about those aforementioned artists with a uniquely empowered and modern twist. In every single song of hers, Dua Lipa is in command of the narrative and going out and grabbing what she wants. No syllable is uttered with indifference, and her raspy and powerful voice is magnetic. It's quite impossible to listen to a Dua Lipa song and not have it get under your skin.
After a record-breaking and Grammy-winning breakout year with her self-titled debut album, Lipa is clearly even more self-assured, confident, and focused on making people dance. Future Nostalgia, her sophomore album set for release on April 3rd, will steer Lipa into disco-pop territory. Lead single "Don't Start Now" is undeniable, a lesson on how to handle a breakup and stick it to your ex, but on "Physical," released today, Lipa is in full control of her powers. "Physical" is all the best that pop music can be: it consumes you, takes you to a reality where you can be whoever you want for four minutes, makes you want to dance and smile, and is a great candidate for repeat listens. The music video is a colourful, dominant, vibrant and exhilarating piece of art in itself, and it puts Lipa in the center of all that's amazing about that world. Here's to more pop music that makes us feel that anything is possible.
---
:: "Reasons (I Just Don't Yet)" – Sammy Miller & The Congregation ::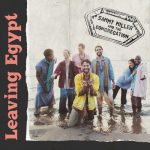 Modern jazz is far from fading, and Sammy Miller and The Congregation are examples of how alive and kicking the genre still is. With their latest single "Reasons (I Just Don't Know Yet)," the 7-piece band plays on the theme of new love. The double-bass starts off the track and keeps the tempo with a gorgeous rhythm. Horns join soon after with saxophone making a grand entrance. It's a buoyant piece, one that can't help but leave listeners smiling, and with its four-line chorus of "you don't have to worry, you don't need to fret. I will love you forever for reasons I just don't know yet," jubilation is an almost guarantee. The band's debut, Leaving Egypt, is out February 7, starting off this new decade of jazz with a bang.
---
:: "Fear of Failure" – Sea Wolf ::
In an instant world, artists can fall victim to the faux-necessity of frequently releasing music in an attempt to maintain relevance or flood the internet with their works. It's often at the cost of the overall quality of the music, perpetuating the necessity by creating more forgettable music.
Los Angeles-based artist Sea Wolf epitomises "quality over quantity", with his most recent release, "Song Spells No. 1: Cedarsmoke" releasing in 2014. They say that your own harshest critic, which he exemplifies too, in the instance of returning to the studio not long after the release of his most recent LP, only to start from scratch once he decided that his efforts weren't enough of a reflection of his life at the time. The result is "Fear of Failure," which performs like an overture for his forthcoming Spring LP and a reconnection with him as an artist.
---
:: "What a Drag" – Nathaniel Rateliff ::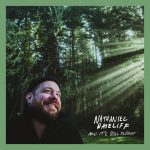 Nathaniel Rateliff is a man who never seems to be still—whether it's solo records, work with his band the Night Sweats or life on the road, there's always something on his horizon. While this pace alone is impressive, what's more amazing is the constant quality he produces. There's rarely a bad note, let alone a poor song.
His latest single, "What a Drag" – from his upcoming record album And It's Still Alright, which deals with his divorce and the death of his close friend and producer Richard Swift—shows him bridge the gap between his sparse work on In Memory of Loss and the swinging soul of The Night Sweats' Tearing At The Seams. Still with an acoustic foundation, the added layers of slide guitar finger-snapping, and drums create a sound big enough to hold his life-wearied voice.
I left, I left feeling alone
I left, I left feeling alone
But you can undo it, man
You seem surprised, babe
After years of the same thing
Well, I hope it's the half that you want
There's not a last dance
And no one really wins
So you cannot hold in your cries
Promising to be a beautiful, tear-jerking album, "What a Drag" shows Rateliff is getting better with age.
---
:: "Blue World" – Mac Miller ::
It's been pretty much constant Circles for me since it came out earlier this year.  The late Miller's final piece of work he's graced our ears with contains melancholy admissions along with spots of lyrical genius. "Blue World" is no exception to this, perhaps his most up beat on the album, but a beat always left of center. He always had a way of making new sounds and rhyming with them so that vocal and beat were one of the same. "Blue World" is an incredible example of this – a song that will live on in his name, like the rest of them. Disclaimer, this is a sunny day, Windows down, happy kind of song – listen to it that way, and always remember in Mac.
One of these days we'll all get by,
don't be afraid don't fall in line
---
:: "All Too Well" – Dan Campbell ::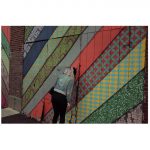 Released late last year for a comp on Taylor Swift's birthday (which you should also listen to), Wonder Years frontman Dan Campbell's rendition of "All Too Well" is as heart-wrenching as the original. What makes the track work is that Swift's honesty and plainspoken lyrics are incredibly similar to those found on early TWY albums. Backed by pop-punk darlings Future Teens, Campbell is both faithful to Swift's original, but puts his own twist, adding distortion and his signature howl.
Campbell's biggest addition comes in changing a line in the bridge of the song:
Maybe we got lost in translation
Maybe I ask for too much
But maybe this thing was a masterpiece
Til you fucked it all up
On Twitter, Campbell wrote that he added the "fuck," because that's where he imagined Swift wanted to say it. He delivers it with a manic shout that sounds like you just vomited the words on your ex. It's powerful and cathartic.
---
:: "Oceans" – RY X, Ólafur Arnalds ::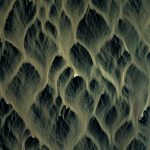 I'm not normally one to gravitate toward ambient music on Fridays, but this morning I've been sinking into the pools of RY X and Ólafur Arnalds' new song "Oceans." A deep, ethereal track with a propulsive rhythm and watery sonics, "Oceans" marries two of the most prominent figures in the "atmospheric pop" space over recent years. The song develops up and out of an intimate darkness as RY X sings a somber reflection. "I know I can't hold on," he despairs, his whispery vocals melting into the subdued keyboards and surrounding sounds. "Oceans" moves like a wave, rising and falling in a beautifully hypnotizing fashion: And while you don't quite know where the song's tidal force will take you by the time it's over, you somehow feel safe to be wrapped up in its silken embrace.
let it go
free your mind
let our hope
be our wine
I know I can't hold on
this healings so long
im bleeding no love
I can't leave this open
this feelings over
I'm bleeding oceans
---
:: "#CACEROLAZO" – Ana Tijoux ::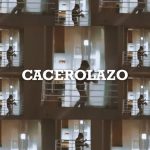 In Chile and Argentina, political protest often includes cacerolazo, which is the act of banging pots and pans together for a raucous sound. In October 2019, in response to and in support of the protests occurring across Chile, Chilean-French rapper Ana Tijoux returned after almost six years with the single, "#CACEROLAZO." The song became a rallying cry for those protesting the economic inequities in the country. I was late to the party, and only discovered the song last week.
The song itself mirrors the loud unrest of a protest, with the actual sounds of pots and pans sampled to form a jangling, cacophonic beat. Tijoux's signature double-tracking adds a sharp bite while sirens are sampled and chopped up beneath her vocal. Tijoux's post about the song, which depicts explosions, protesters banging pots and pans while soldiers in tanks roved the streets, went viral, echoing the long tradition of protest songs that become the sound of a movement. Hopefully this means a return to music for Tijoux, whose incredible sound I have missed.
---
:: Seeking Thrills – Georgia ::
Seeking Thrills is a dazzling multicolored light-show and the heat of the disco dancefloor. Released this month by Georgia, Seeking Thrills brings '80s flavor to a modern landscape of love tales.The London producer exhibits diverse mastery of music-making with a release overflowing with youthful exuberance.
"Started Out" bursts into the atmosphere like your favorite childhood firework show; it's groovy, magnetic, and makes you starry-eyed from the moment the initial beat chimes. Then there's "About Work the Dancefloor," a glittering synth and keyboard serenade that is owed a place on the Sixteen Candles soundtrack. Other highlights include "Never Let You Go," the fast-paced struggle with individual freedom, and "Till I Own It," the brilliant slow dance with self-reflection. Overall, it's a collection of tracks dedicated to joy, desire, and losing yourself for a moment or two. Put your dancing shoes on because Georgia is your partner now.
---
:: "Marbles" – Snarls ::
Columbus, Ohio is the birthplace of what's been described as "glitter emo alt rock" by the band, Snarls, themselves. Chlo White, Rile Hall, Mick Martinez, and Max Martinez are the members of the on-rise alt band who's spent the last few years developing their music, story and sound. Their latest single, "Marbles / Walk in the Woods," combines both the tragedy of traditional pop-punk music with the glittery enchantment of indie rock.
I think I lost my mind.
I think I lost my marbles
Scattered all over the floor
and under the frigerator
With harmonies layered over a rock ballad sounding instrumental, there's something unique about Snarls that radiates a kind of freshness, newness, and friendliness about the band. The honesty in their lyrics is only one of the reasons why they've been expanding their audience of loyal followers faster than anyone since the start of 2020. It's the way the band laces their true stories of heartbreak and life and love together with the hope of an electric guitar or the wonder of inspiring melodies that seems to draw people and connect them to their music. After their huge announcement of their upcoming album burst set for release in March 2020, everyone eager to discover the next great alt band is at the edge of their seat for this group to make it big.
---
:: "Never Come Back" – Caribou ::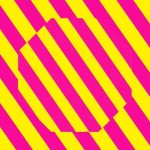 I know, I know. I wrote about Caribou to end last year! What could possibly have me back so soon to scribble some words about Dan Snaith's alter ego when I had annotated his record Our Love as an electronic eden, a pillowing paradise? Well, a new song that's what. To be more specific, three new songs, as the whole Never Combe Back single is 11 minutes long and three reasons why Caribou is not to be ignored this year. Peruse the electronic subreddit and excitement is bubbling at the prospect of a more sonically charged, ready-to-dance sound from Caribou. Dare I say nu-disco, Dan Snaith? No there is little nu-disco about this record, perhaps shades of house and deflated breakbeat are wrought within the grooves, but no matter: the whole single is here to groove feet to dust with bellhop and shaken percussion and vocoder vocalwork. As we wait with baited breath to when Caribou releases his next, that he has a whole album of songs like this has me feeling just fine. Jury's out on the dandy.
— — — —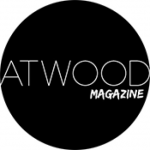 ---
:: This Week's Features ::