Los Angeles pop singer Fiona Grey returns with an exuberant splash of fire and rock & roll in "Kerosene."
Stream: "Kerosene" – Fiona Grey
---
A month into social distancing and it seems the world is crying out to be held. The further apart we're forced to stay, the less space we have for cynicism or anything inauthentic. We want to be told something beautiful, to connect in a real way without all the smoke and mirrors. Shut up and tell us what we want to hear! Through all the desperation and denial around us, we can still remain rooted.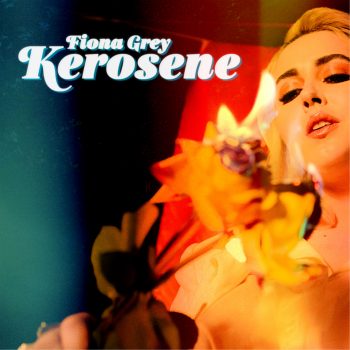 With her latest single, "Kerosene" (premiering today on Atwood Magazine), LA pop phenomenon Fiona Grey captures this sense of a world on fire, and the struggle to remain true to one's desires in all the chaos. The first to follow her critically lauded Cult Classic EP, it adds another dose of electricity to her already formidable body of work.
Cult Classic found the young star painting a cinematic portrait of the ways we chase pop culture with an almost junkie-like fanaticism. "Kerosene" turns her gaze inward.
The struggle to find connection in the midst of a pandemic becomes the quest of one person and a failing relationship. As the wreckage piles up, she lingers on what she wants amid a lack of control. At the end of the day, the only power we have over a tumultuous situation is how we choose to react to it. For Fiona, that strength comes from a vulnerable declaration of the state of the relationship and her place within it. Clamoring guitars kick in as she surveys the mess around her.
It's a fucked up world
and I'm your fucked up girl.
But Grey isn't merely a passive observer in the destruction. She lets loose with a declaration of her needs and what it will take to save the world they created together. No bullshit. Heart bare and cards laid out.
Don't call me a friend
I deserve better
Than some side chick you keep around.
Your favorite china doll.
"I'm just what you wanted
Still you turn me down, to turn me on
Atwood Magazine is proud to be premiering "Kerosene," the edgy, explosive new single from Fiona Grey. A cut off the singer's forthcoming EP (due later this year), it celebrates the way we can break from destructive cycles both universal and personal. We are bigger than the worlds we find ourselves in, and our humanity should never be forgotten.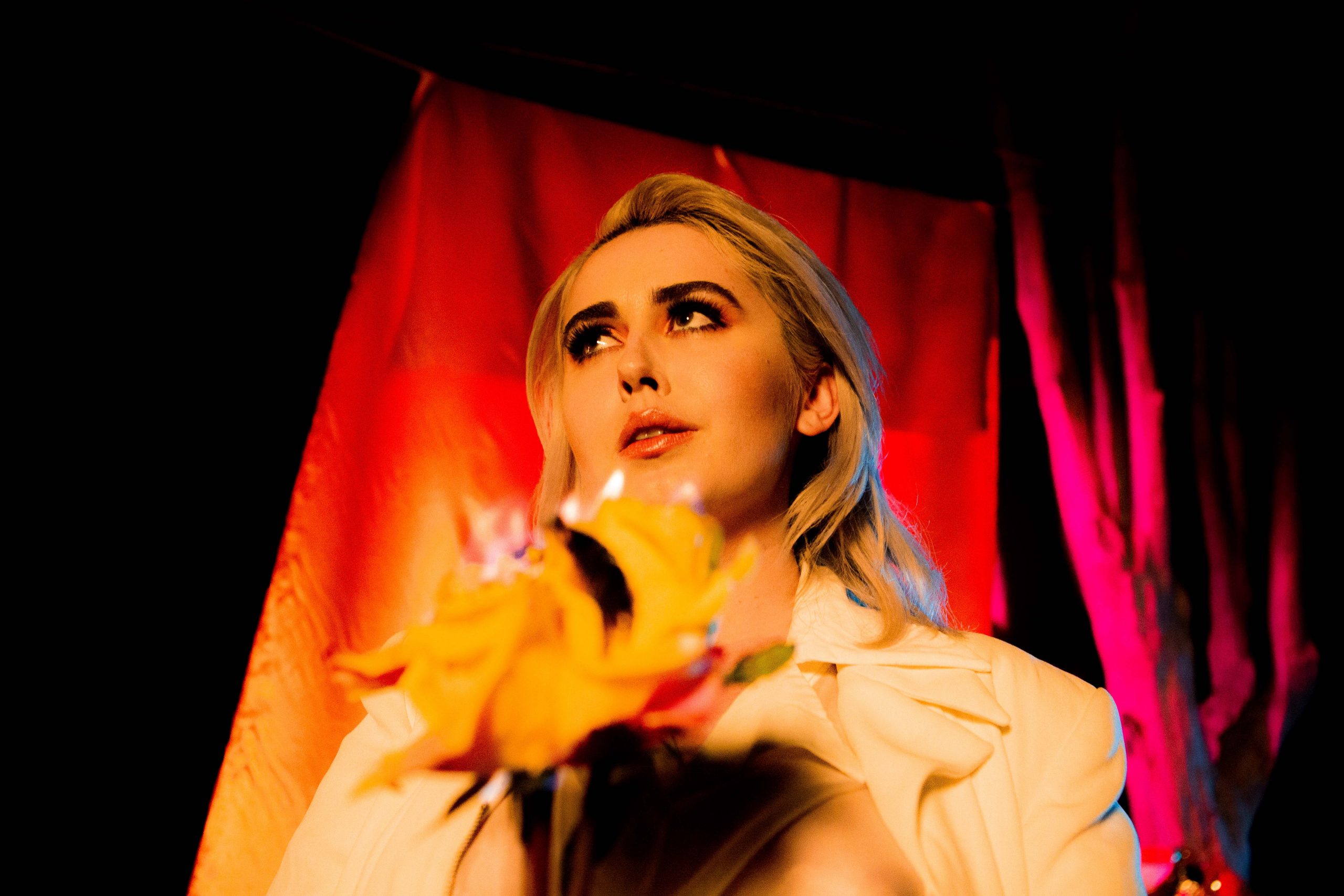 A Chicago native, Fiona has charted a unique course for herself on her musical journey. In a short time, her talent and ambition have blown open many doors for her, including performances at legendary LA venues like the Troubadour and the Echo, extended US and European Tours, and the honor of being named LA Weekly's Best LA Pop Artist of 2019. She's done it all and more on her own terms, shunning the stereotypical LA lunge for stardom by refusing to bow to the arbitrary whims of the music industry. She released her debut EP Striped Heart and its follow-up Belladonna how and when she wanted. Now, airplay milestones, critically acclaimed videos, and countless days on the road supporting the likes of Charli XCX and Kitten, she's earned a sizable and ever-growing following.
"Kerosene" sees her blaze continuing to burn, a sultry sway of Motown-influenced rock that explodes into her trademark vulnerability. She is in total command of this "fucked up world" even as it lies in ruins. In her hands, self-reflection has seldom sounded so personal. It's the perfect anthem for anyone who feels stranded in the mess of this pandemic.
Check out the Release Show for "Kerosene" from the comfort of your home. Tune into Fiona Grey's Facebook or Instagram on 4/18 // 6:30 PT. New EP due later this year.
Stream: "Kerosene" – Fiona Grey
— — — —
? © Ali Roberto
:: Stream Fiona Grey ::
---