Los Angeles artist Leo Lauren debuts with the New Wave-inspired single "Supernormal," providing the dance beat we all need right now.
Stream: "Supernormal" – Leo Lauren
[soundcloud url="https://api.soundcloud.com/tracks/757428175?secret_token=s-VPf1B" params="color=ff5500&auto_play=true&visual=true&hide_related=false&show_comments=true&show_user=true&show_reposts=false" width="100%" height="300″ iframe="true" /]




---
In the supercharged and super-electronic beats of '80s and early '90s New Wave, there was also a sense of chaotic disorder and disaster. Joy Division told us that love will tear us apart, Depeche Mode said that words can only do harm, New Order spoke of bizarre love triangles. Through a beat snapped tightly to a grid, melodrama twisted its way out. The New Wave-inspired debut single from Leo Lauren wobbles on the same sort of perilous balance within its four and a half minutes.
'Supernormal' takes place at the center of a tug-of-war match, between an almost religious optimism and soul-crushing disappointment.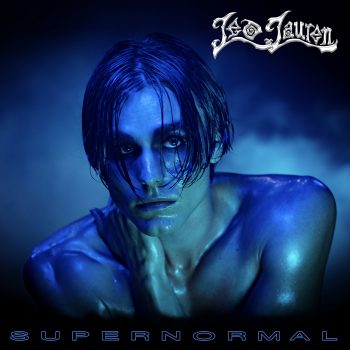 Atwood Magazine is proud to be premiering songwriter, visual artist, and producer Leo Lauren's debut single "Supernormal," out April 17, 2020.
Lauren says his song does not aim to reconcile these warring feelings; rather, "it is instead the moment when the rope snaps…It is a moment of respite before the conflicting bonds of hope and despair catch hold again, and a lonesome imprisonment of excruciating boredom and normality resumes."  In this way, the song feels like a particularly prescient release for our present moment as a society. Despite this moment lacking the typical tenets of "normality," there is an excruciating boredom present in much of our daily activities and interactions – or lack thereof.
Hailing from Los Angeles, Leo Lauren is an exciting newcomer blending past and present styles while exploring everything from psychological turmoil and desire, to narcissism, masochism, love, and tension.
Lauren's song is a moment of highly piqued interest in a sea of Zoom meetings, pretending you're going to meal plan, and walking in the same endless circles around your neighborhood. Even the way the song begins is a knife-twist moment of surprise: over a simple synth bass line (sounding not unlike "Blue Monday"), Lauren's smooth falsetto begins a series of oohs over a familiar chord progression – until it isn't. The minor pivots to major at the last second, before dropping back into a more comfortable place, making you wonder if you really heard it at all.
Minutes, like marathons
Could fit an ocean in your palms
Oh, God!
It's great, it's good as gone
When he begins singing, his words strike a visceral place of well-known monotony, the cry of "Oh, God!" a familiar, all-encompassing show of defeat. And yet, it has that indelible quality of those New Wave classics that still sound and feel so good. Lauren's voice travels effortlessly through his candy-colored melodies, the song's atmosphere and arpeggiated guitar like a cloud around him. My Chemical Romance's drummer Jarrod Alexander holds down a perfectly tight beat. The chorus is complete with disco guitar and hand-claps. It makes you want to dance. Your head bobs. If you close your eyes, you could be in a blue-lit nightclub in a nameless city, feeling alive and just the slightest bit wistful. Of course, there's only so much you can do about the state of your living room mid-pandemic, but it's nice to imagine just for a moment.
Are we supernormal?
Or never more than traffic slowing down
Impressions on the couch
Are we supernormal?
Or never more than now…
The chorus answers Lauren's question: "Normal for now!" he intones on repeat, each chorus a short burst of needed resolution – which, in all fairness, is about all we can hope for right now.
Leo Lauren's debut EP, Supernormal, will be out this spring. Stream the artist's debut exclusively on Atwood Magazine!
— —
Stream: "Supernormal" – Leo Lauren
[soundcloud url="https://api.soundcloud.com/tracks/757428175?secret_token=s-VPf1B" params="color=ff5500&auto_play=false&visual=true&hide_related=false&show_comments=true&show_user=true&show_reposts=false" width="100%" height="300″ iframe="true" /]





— — — —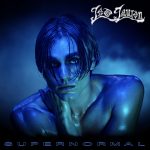 Connect to Leo Lauren on Instagram
? © Frankie Batista