Both an ode to new love and an embracing of light-hearted emotions, "Flaunt" by singer/songwriter Saachi Sen is like a musical ray of sunshine.
Stream: "Flaunt" – Saachi Sen


---
Sometimes the simplest of songs have the greatest effect as their ambience takes a hold and leads you on a journey. It could be an emotional journey or a seasonal journal or both. Now, in the month of April as the days get longer and the weather gets warmer, it feels right to take a spontaneous walk through a fragrant park with daffodils lining the pathways and cherry blossom scattering its dreaminess like fairy dust. The grass is vibrant, the air fresh, and there's a continuous skip in your step as the sun shines cheerily from above. Maybe you're whistling too or thinking lightheartedly about someone close to you…
When I mention your name
It's like the sun beams out of the rain
And everyone's familiar with your fame
Your reputation precedes you
But there ain't nobody could
Want you like I need you
Boy,
Just treat my heart as if it's a toy
You make it hard for me to be coy
But honey I don't mind
If I think about you all the time
I can't believe you're mine
Atwood Magazine is proud to be premiering "Flaunt", the new single by Mumbai-born, London-based singer-songwriter Saachi Sen (released April 17). It's an unserious take on a love song, replacing all descriptions of inner feelings or accounts of interactions with the pure exclamation of wanting to show the partner off to the world.
"It's a warm, cute pop song about having a trophy boyfriend," she admits, referring to the bouncy, amiable rhythm and lyrics such as 'come on baby, can't wait to show you off/ I'm so excited I've finally found someone to flaunt'
"I feel like there are many songs from a male perspective that focus on getting an attractive female partner and then being able to brag about it. I've rarely come across similar songs from a woman's point of view, " Sen tells Atwood Magazine. "And there's a wider stereotype that women approach relationships in an emotional and dramatic way." Therefore "Flaunt" intends to challenge this, while being innocent and drama-free in the process. "Ultimately, I just wrote how I was feeling, and ended up with something light-hearted, playfully superficial and totally drama-free."
You are the kind of guy that I would flaunt
Stay on my arm, you're disarmingly charming me
You are the guy that all the others want
It's in your smile when you're stylishly riling me up
You are perfect and I can't get enough
Love your aesthetic's magnetic electrical oh
Come on baby can't wait to show you off
I'm so excited I've finally found someone to
Flaunt
Flaunt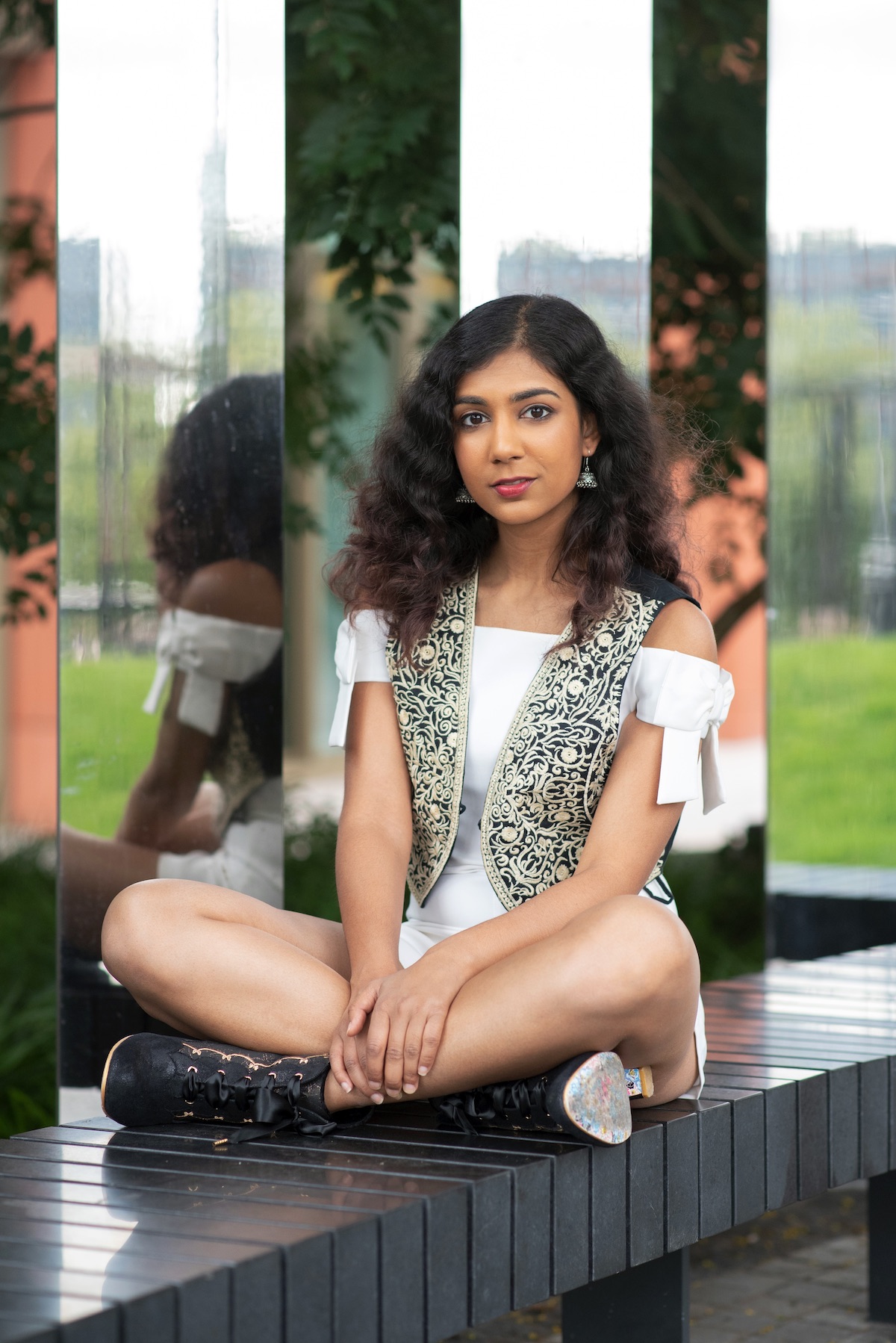 But there's another side to the song too that's easy to miss behind the buoyancy and outwardness. "While 'Flaunt' is clearly both admirational and amusingly self-congratulatory, there's another aspect of the lyrics that's easier to miss, that kind of explains why this song came into being. There's a tiny hint that the person it's addressing, despite all their charms, still has insecurities," Sen tells us. "When you have feelings for someone, you want to do everything in your power to show them how you see them and banish those insecurities forever. So, even though the main message of the song is unapologetically shallow, there's a deeper sense behind it of genuinely caring for someone."
She continues, "I want people hearing this song to just feel happy – to be taken back to a point when they're experiencing first time attraction, and the world is full of wonder and possibility. I also hope it reminds women – who constantly face pressure over their looks, their age, their modesty – that we're allowed to see the fun in relationships too.""
Bringing the best out of people, whether its oneself or others, is perhaps a theme of Sen's still-emerging collection of songs. In her last single "Dark" (released in October), for example, she sings 'The world is an unfair place and the way they behave, it doesn't make sense/ But I'm not gonna let them bring me down 'cause a know what I'm worth…  I am/ dark and I love my skin/ And the bones I'm in/ 'Cause they're mine and they're what God gave me' to a backdrop of elegantly sincere emotion and Disney movie-style motivation. 
When we go into town
Well all the world knows that you're around
'Cause you're the star in every crowd
I know you think you're not cool but
Babe I wanna dive into you
Like you're a swimming pool
Oh my, when we're together I just wish we could
Slow time, I look at you and man I think that you're
So fine, I'm sorry if I stare
It's the kind of thing I shouldn't dare
But baby I don't care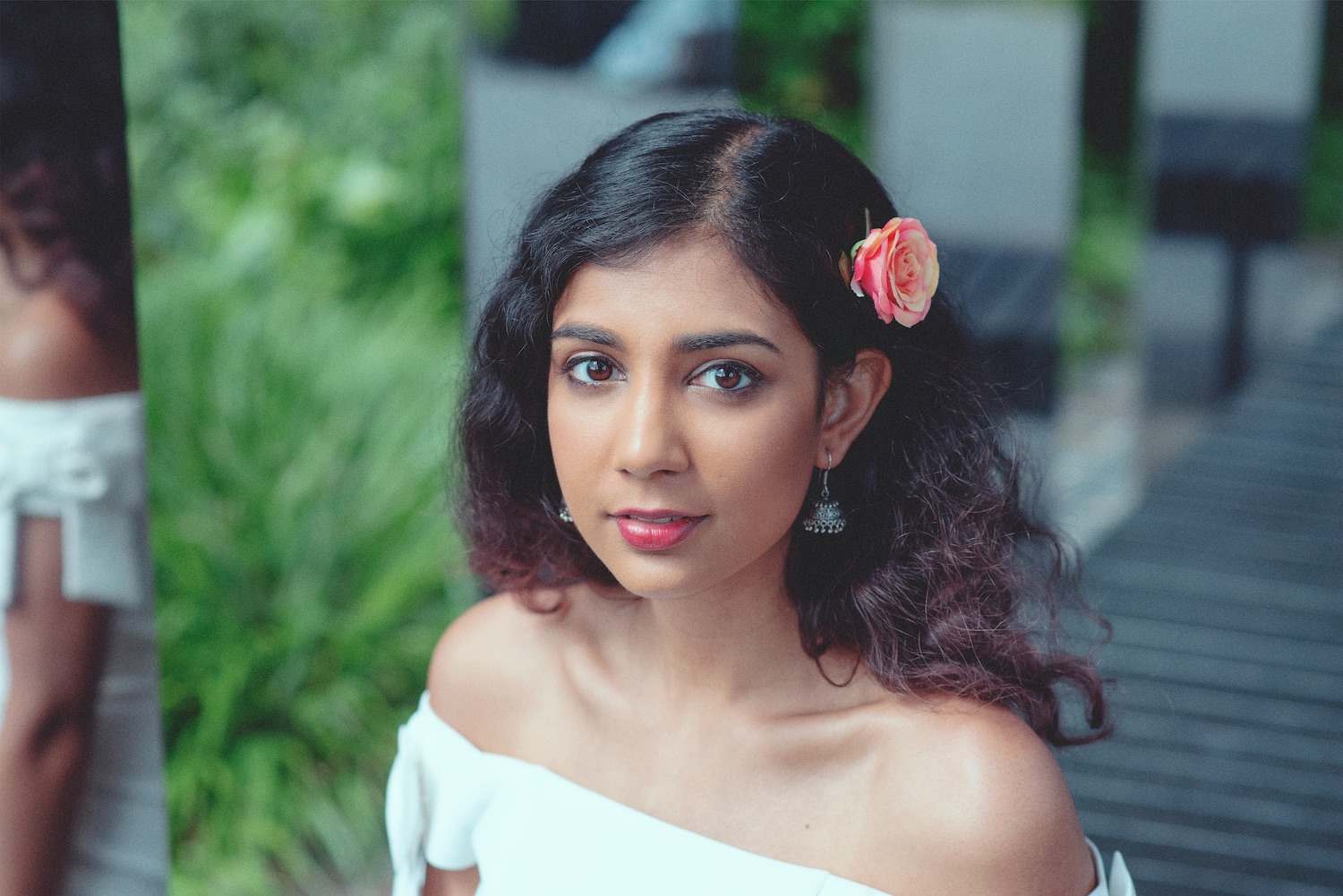 Saachi Sen isn't entirely new to the music scene, however. At the age of 12, she won the 'My School Musical' programme, featuring on Disney Channel UK. She's since succeeded in several other competitions, such as becoming a semi-finalist in the 2019 International Songwriting Competition, as well as performing at festivals and fronting the jazz-infused band Saachi (Their debut EP This Is A Dinosaur was released last year).
"Flaunt" is quick-paced in that the vocals and the step of a keyboard note emerge together in the first second and never stop until the just-under-three minutes is up. Throughout the song, more sounds are introduced- a beat, for example, midway through the first verse that sounds like the clicking of fingers and the arrival of a band after the chorus. It's like taking a walk through the aforementioned park, leaping out from behind a corner while prancing and clapping and having musicians appear from various trees along the way and joining in behind. The partner is sat on a bench ahead, waiting while stunned and feeling awkward as passers-by (dog walkers and families with prams) pause to watch.
As "Flaunt" lyrically highlights: it's derogatory for a male to put a female on display and the same can be said for a female putting a male on display. But it's also not always like that. As Sen also demonstrates with "Flaunt", wanting to show someone off isn't necessarily negatively superficial but a sudden pop of joy that comes from having someone in your life that you want other people to be aware of.
— —
Stream: "Flaunt" – Saachi Sen
— — — —
? © Bradley Bull
:: Stream Saachi Sen ::
---