The second single by singer-songwriter Flora Hibberd, "In Violence", has a richness like velvet while taking personal darkness and coating it with escapism.
Stream: "In Violence" – Flora Hibberd
---
It feels like the British singer-songwriter Flora Hibberd has appeared out of nowhere, emerging as a bold silhouette from the depths of a foggy landscape. There's a beauty to the mysterious when it has a composition that instantly grabs your attention, when there's a desire to capture it despite not being fully aware of what it is. Pictures, music, it's all the same: unconsciously gripping the senses and the part of the brain that craves inspiration.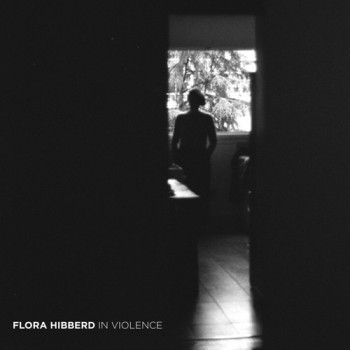 Hibberd's music can be regarded as poetry or fragments of gothic fiction. It evokes scenes of foreboding moors and tragic romances. Vocals are deep and rich, a luscious velvet dress blowing in the moonlight, and the escalation of strings creates notable drama. "In Violence" (released July 12) is her second single, a follow-up to "The Absentee" which came out in March. Explaining the song in its press release, Hibberd states that it "comes from anger, specifically about something that I witnessed happen to a friend, and more generally about all the people that are put in that position every day. It is painful, but I don't think it is entirely dark. There is power in the anger."
And your eye was empty
And your mouth it moved in silence
And everything she gave you
You returned to me in violence
But don't you see, don't you see
I have known it all before
Known a thousand hands
My love like yours
Pushing in, pushing in
And they summon up a storm
And the wind and the wind
As it tears across the floor
It's a sin, it's a sin
It's the white cross on the door
"In Violence" begins delicately and dreamily with slow plucks and pensive wails. There's no frustration present, just a small feeling of being unsettled. In the chorus, the power kicks in. Each 'but don't you see, don't you see', 'pushing in, pushing in' and 'it's a sin, it's a sin' become harsher each time, the emotion delivered right from Hibberd's core to the listener's. The song stemmed from a personal experience and is intended for those who have undergone something similar but there's an imaginative aspect at the centre of the lyrics that adds an element of distance. It's like the fairy tale/horror approach of inserting the cruel realities in amongst escapism.
I hurried on
Heading for the glass river
I came upon
The woman that you carved
The headless one
Ripped from the red earth mother
To lie under the sun
The lie beneath the shadow of another
Hibberd's debut single "The Absentee" functions in a similar way but with added intensity. 'I took a piece of your body' goes the opening line, singing with Nick Cave style gloominess: 'darkness fell on the streets and the streets run red, untethered myself from thee.'  Both songs are taken from the The Absentee EP scheduled for release in September. Recently Hibberd put together a booklet printed by Typewronger Books in Scotland, the lyrics typed on a typewriter alongside hibberd's own illustrations of things like a hand with candle flame fingernails. It's handmade things like this, distributed at shows and in selected bookstores, that put emphasis upon the songs' narratives. It's more than just a sound, although the haunting emotion of the sound is transportive and difficult to avoid.
— —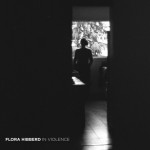 ? © Robin Anceau
:: Today's Song(s) ::
---
:: Flora Hibberd ::