Dreamy and accessible, individual and collaborative, "Afterglow" by singer/songwriter Luna Li has become a redefining of the term 'bedroom pop'.
Listen: "Afterglow" – Luna Li
---
Some people fantasize about being perfect with an instrument, spending infrequent periods of their life dabbling with a guitar or piano. Others have the dedication where practicing becomes an intrinsic part of their daily routine. Some just like to listen, appreciating the sounds of other people, and some are seemingly naturally musical while holding the ability to alternate between whatever they fancy experimenting with.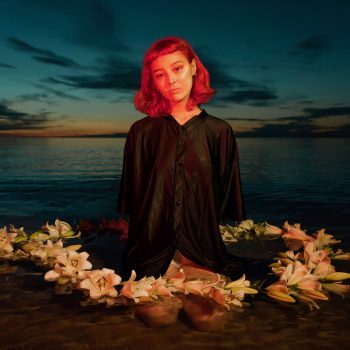 Luna Li is a singer-songwriter from Toronto who, with a background in classical music, harmonizes arrangements in a totally accessible way. "Afterglow" (released back in April) is a tender, sunny introduction- a mix of piano, slinky drumbeat, and daydreamy violin flowing together in a purply pastel-coloured haze.
You stir my heart around in your pot
You mix it up
With your vinegar smiles
And you tell me I'm the child 
You never believed me when I told you I'm a fairy
I was birthed from a flower
Feeling all sweet and sour 
It begins with the sound of stretched out violins playfully whirling like prancing across grassy open hills before a neat piano takes over, Luna Li's vocals both lazy and angelic, and a guitar coated in the glow of a summer's sunset. 'You never believed me when I told you I'm a fairy' she sings casually, 'I was birthed from a flower/ Feeling all sweet and sour'. It references her persona, a self-proclaimed 'moon fairy', and the air of sugar-coated mysticism that surrounds her visually. 
I spoke all the words that you said
Don't tell me your loving is dead
No, where's the glow
Babe, you've got some dust in your head
We ran out of things to have said 
Oh, I'll catch you in the afterglow
You said that you would never leave me
But you denied me of my daydream
Oh how I love you but I need to explore
How to be alone, alone
Luna Li, the stage name of Hannah Bussiere, released an EP called Opal Angel in 2017 led by velvety jazzy vocals and subtly grungy guitars. But it's her latest releases, "Trying" and "Afterglow" that arguably mark the start, like a butterfly launching from their cocoon. Classically trained in music, having begun learning the piano at the age of five and later studying violin at university, the incorporating of these instrumentations are more at the core of her new releases. Yet the control that she has over arrangements doesn't necessarily come across in the recorded versions where it can be presumed that anyone is playing. In the studio and live there's a band but Luna Li also encompasses a more intensified version of bedroom pop, triggered by confinement life and the urge to be creative by one's self.
Her Instagram is filled with artistically edited mash-up videos of her jamming on various instruments- a harp, guitar, keyboard, bass, violin- while sat cross-legged on her bed with posters stuck on the wall and belongings scattered around. Montaged together, the intricacy of each note is highlighted as is the overall effortlessness that seems to be portrayed when it comes to making music. Luna Li encourages you to want to play more than one instrument, to turn your bedroom into a sonic wonderland; Perfectionism, through the result of hours of solitary practice, is cool.
https://www.instagram.com/p/B-2X_1YgPY2/
When "Afterglow" was released, an Instagram video was uploaded of her playing it at home- working that violin, rocking the bass line, releasing the riffs, and pressing the keys with contentment. She later posted a social distancing dance video of the song, with her and her band members busting moves in their respective spaces. Again this was edited in a way that brings the components together, where the final product isn't the work of something as a whole  but the individual elements that go into it.
Therefore, while "Afterglow" exudes a familiar dreaminess that intends to whisk listeners away, amplified by the otherworldliness that Luna Li as an artist channels, it's also relatable- partly conjured up in a bedroom that we're all invited into as though a group of friends hanging out.
— —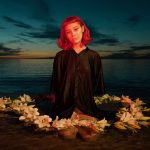 ? © Halle Hirota, 2020
:: Today's Song(s) ::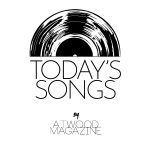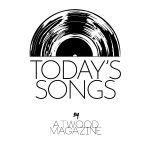 :: Stream Luni Li ::