On "The Cleaner", Squid treats listeners to a picturesque blend of talent, bitter lashing out, and the exhaustion of working over living.
Stream: "The Cleaner" – Squid
---
If you've ever grown tired of grinding yourself to the bone working rather than living, you'll find good company in Squid's new single, "The Cleaner" (released 15 July). The band is insurgent in the rock world, if you can even accurately describe their music that way. "The Cleaner" sees them clocking in a seven minute number loaded with sonic ideas and sauntering beats, a jagged meshwork somehow reminiscent of Cage the Elephant's raucous blues rock, Funkadelic's spacy funk, and Mac DeMarco's whimsical indie rock all at once. This is only by way of reference, of course – to call their sound anything less than singular would be a snub.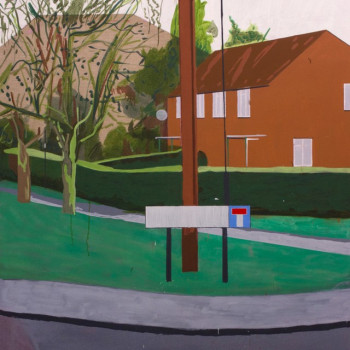 Squid is a five piece consisting of Ollie Judge (drums and lead vocals), Louis Borlase (guitars and vocals), Arthur Leadbetter (keyboards and strings), Laurie Nankivell (bass and brass) and Anton Pearson (guitars and vocals), a group you could loosely describe as neo-funk psychedelic rock but would be better off just letting them speak for themselves with their sound. "The Cleaner" will feature on their new EP Town Center, due out on the 6th of September, marking their second EP release after 2017's LINO.
On "The Cleaner" Squid treats listeners to a stained glasswork of talent, weaving first through crisp funk ornamented with Judge's chaotic vocal fry before swerving into a verdant chorus with clean vocals. This point-counterpoint construction of the song creates sublime tension, sonically paralleling the cleaner's working life under entitled, careless bosses and the cleaner's time spent on their own terms. Each section could easily stand by itself but their juxtaposition shows in Squid a real asymmetrical songwriting talent, especially as the song loses all concrete form and sublimates like vapor into a foggy mid-section.
Slowly it finds solid earth again, building on the yawning chasm of spacey instrumentals with only a drum beat and a bass ostinato keeping things grounded. Judge's vocal fry returns in an eerie refrain of 'So I can dance', Borlase doubling up on clean vocals more spoken than sung. 'Keep me extra time and keep it working extra hours so I can dance for you.'
The tune is a bitter lashing out peppered with the exhaustion of working over living. "The Cleaner" is the song's title as well as the speaker, a first person narrative that takes us though the life of a personal cleaner. Their experience of scorn and alienation is represented through Judge's screams.
I'm the cleaner
All the lights are off when I arrive
I'm the cleaner
But you don't even know my name
Who are these people I don't even know
A faceless hive with a faceless hello
The protagonist's release, if they even get one, is their secret inner life. They're ahead of the trends, they know subtlety. At the end of the day they collapse in a heap of media, DVDs, books, and dream of something better: Rocket pop. As a result, the song is a portrait of drudgery attempting to destroy the creativity of millions of humans. It's articulated through a visceral funk fusion with contemporary rock and the dream of something better.
Stream: "The Cleaner" – Squid
— —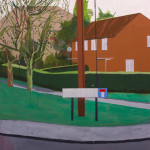 ? © Holly Whitaker
:: Today's Song(s) ::
---
:: Stream Squid ::