Stepping into Zach Grace's mind is like stepping into a colorful world of understanding and acceptance. It's written into each word he writes, a feeling of whimsical peace and soothing clarity. These characteristics are fostered in Grace's brainchild, the indie pop band flor, who have spent years pouring their hearts into a collection of upbeat, inspiring songs. The long-labored final product is set to be released on May 19 as a full album titled come out. you're hiding (Fueled by Ramen).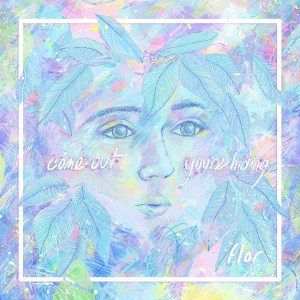 Grace spends his days writing solo in the comfort of his bedroom, letting little outside influence affect his visions. It's where the inspiration for the album title originated: in his own world, now, being brought into the light.
"[Zach is] really cloistered in a weird little world he lives in," says bandmate McKinley Kitts. "He is finally, after years of making this music alone in his bedroom, and then working with Dylan, just internally with nobody else, he's finally putting out a body of work that he has created in his weird little magic world he exists in. Zach, it feels like, is coming out of hiding."
Now, Grace's world expands beyond his own oasis. It's crafted vibrantly in exploding colors and major keys. It's preserved in songs that serve as a form of realistic escapism, inspiring ideals of comfortable living without taking away from the struggles of human nature. The band serves to create encouraging tunes to return listeners to a state of wide-eyed wonderment they may have left behind in years of innocence.
"With my songs I love to create worlds," reflects Grace. "I always find myself most attracted to those kinds of worlds, those kind of magical, wonderful, beautiful things."
flor's vision is unique, incorporating a sense of ease and childlike intrigue. Grace describes it as a world of wonder.
In your skin, in your hair, I'm tangled up
In my head, in my mind, I can't get out
When you twist and you turn, teach me to run
I grab and hold on
I grab and hold on tight
Watch: "Hold On" – flor
---
Their tracks are upbeat. Each song plays with smooth rhythm and contagious beats that make you want to sing along. Those already released emit a true joy and create a world wallpapered with good feelings and positivity.
"Hold On," the band's first single off come out. you're hiding captures the band's aesthetic complete with colorful beats and inviting lyrics. Grace's vocals sound soothing and welcoming, creating a feeling peace and reliability. The song echoes a feeling of coming alive, the sensation preserved in reflecting lyrics.
"Guarded" follows a similar path, complete with joy-invoking instrumentals strung together with intricate drum production. The sound is reviving. It plays like a musical upper capable of inspiring every listener.
The band's last single release, "Overbehind," takes the band's whimsical positivity in a new direction, with a slightly less chaotic representation of the joy.
The upbeat videos for "Hold On" and "Guarded" feature children using their imagination and exploring their surroundings. Each comes to realize a bigger potential within themselves, creating a world of magic and true wonder.
Watch: "guarded" – flor
---
"There's something incredibly magical to us about childlike sincerity and wonder," says Grace. "We think that's an incredibly beautiful and… It's obviously touched on a lot in society. But, to us, it's just…with our stories and with our imagery, we want people to be drawn back into that. We want them to be able to come back to this childlike wonder and say wow, the world actually is really beautiful and amazing. You have to take the time to recognize it."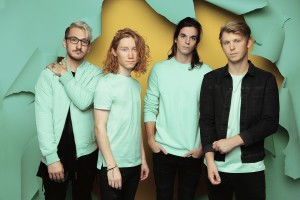 The band has excelled at achieving this mission, creating a dynamic set of songs that play with pure joy and excitement.
Grace and fellow band members, McKinley, Dylan and Kyle, have done what few artists of their caliber have, beyond creating a unique musical world. They've designed a full collection themselves, holding total control of the process from start to finish. The songs have been edited in living rooms and touched by no hands but the band's own.
"Obviously, there's a team at the label and we have creatives involved," says McKinley, "But nobody else touched these songs except for us. They're done in our bedrooms, and Dylan's living room and it's all self-produced. It is us. There is nobody else involved here."
Many of the songs featured on come out. you're hiding will sound familiar to long-time fans. A handful of songs have been played in live settings and some have even been released as a part of flor's debut, self-titled EP released in early 2016.
Early releases like "Heart" and "Back Again" can be found on come out. you're hiding alongside live-performance favorites.
— —
:: Pre-order flor's come out. you're hiding here ::
— — — —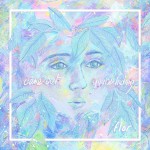 Connect to flor on
Facebook, Twitter, Instagram
cover © fueled by ramen
:: Listen to More flor ::
:: flor 2017 Tour Dates ::
5/21 – SLOWDOWN – OMAHA, NE
5/23 – RAWKUS – COLORADO SPRINGS, CO
5/24 – THE GALLIVAN CENTER – SALT LAKE CITY, UT
5/27 – SKYWAY THEATRE, STUDIO B – MINNEAPOLIS, MN
5/30 – THE PIKE ROOM @ CROFOOT – PONTIAC, MI
5/31 – THE DRAKE HOTEL – TORONTO, CANADA
6/01 – SAWYER POINT/YEATMEN'S COVE – CINCINNATI, OH
6/02 – SAWYER POINT/YEATMEN'S COVE – CINCINNATI, OH
7/ 21 – CAPITOL HILL BLOCK PARTY – SEATTLE, WA
8/03 – LOLLAPALOOZA – GRANT PARK, IL
8/06 – GRANT PARK – CHICAGO, IL
9/01 – BEN FRANKLIN PARKWAY – PHILADELPHIA, PA
9/02 – BEN FRANKLIN PARKWAY – PHILADELPHIA, PA
9/17 – CITI FIELD – FLUSHING, NY