Dwelling in dark depths, Maxwell Planes' soul-stirring "Gave My Everything" featuring Melanie Faye and Ric Wilson is a cathartic, moody release of anxiety and pain.
Stream: "Maxwell Planes" – Gave My Everything
---
I gave my everything for all the wrong things…
Sometimes all we need is a good, hard look in the mirror: A talk with ourselves. Reconnecting isn't easy, but when you've veered off course or lost your way, some time with your own company can help bring you back to center. A smoldering song of personal growth and inner strife, Maxwell Planes' latest single is an intimate and important immersion in oneself: Dwelling in dark depths, the soul-stirring "Gave My Everything" featuring Melanie Faye and Ric Wilson is a cathartic, moody release of anxiety and pain. It's the easing up of that grip we can so often hold way too tight; the beginning of a long journey toward catharsis and relief.
I miss my peace of mind
I think about me sometimes
Since when was that a crime
Mmh yea baby I did my time
Please God lead me to this sanity
Tryna make sense of what you handing me
I went crazy I went ku
Could it be all cuz of you
Could it be all cuz I don't know love
Swear I put it in front of you (I swear)
Swear this shit just funny to you (I swear)
Well if that's what we're gonna do?
Then I just wanna be alone cuz…
Why'd you do me wrong ?
Why'd you have to call ?
Girl you do the most
Had to let you know
Atwood Magazine is proud to be premiering "Gave My Everything," the final single off Maxwell Planes' forthcoming debut EP, Sacrifices (out December 3, 2021). Planes' third track of the year puts his soulful guitar work in the spotlight as together, he and Melanie Faye develop nuanced licks and tender rhythms oozing with flavor and feeling. It's the perfect backdrop for all three of the song's featured vocalists – including fast-rising Chicago hip-hop artist Ric Wilson – to take on the song's main theme of self-care and mental health.
Faye's singing in the chorus is simple, bittersweet, and utterly devastating: Her lines speak to that moment when we realize we need to step back from the world around us, and first take care of the world within.
I gave my everything
For all the wrong things
I gave my everything
For all the wrong things
"We put together a bunch of big players to make this song and I'm very pleased with how it turned out," Planes tells Atwood Magazine. "With Melanie, Ric and I being young, we're still understanding what it means to coexist with other people – but more importantly, what it means to exist within ourselves."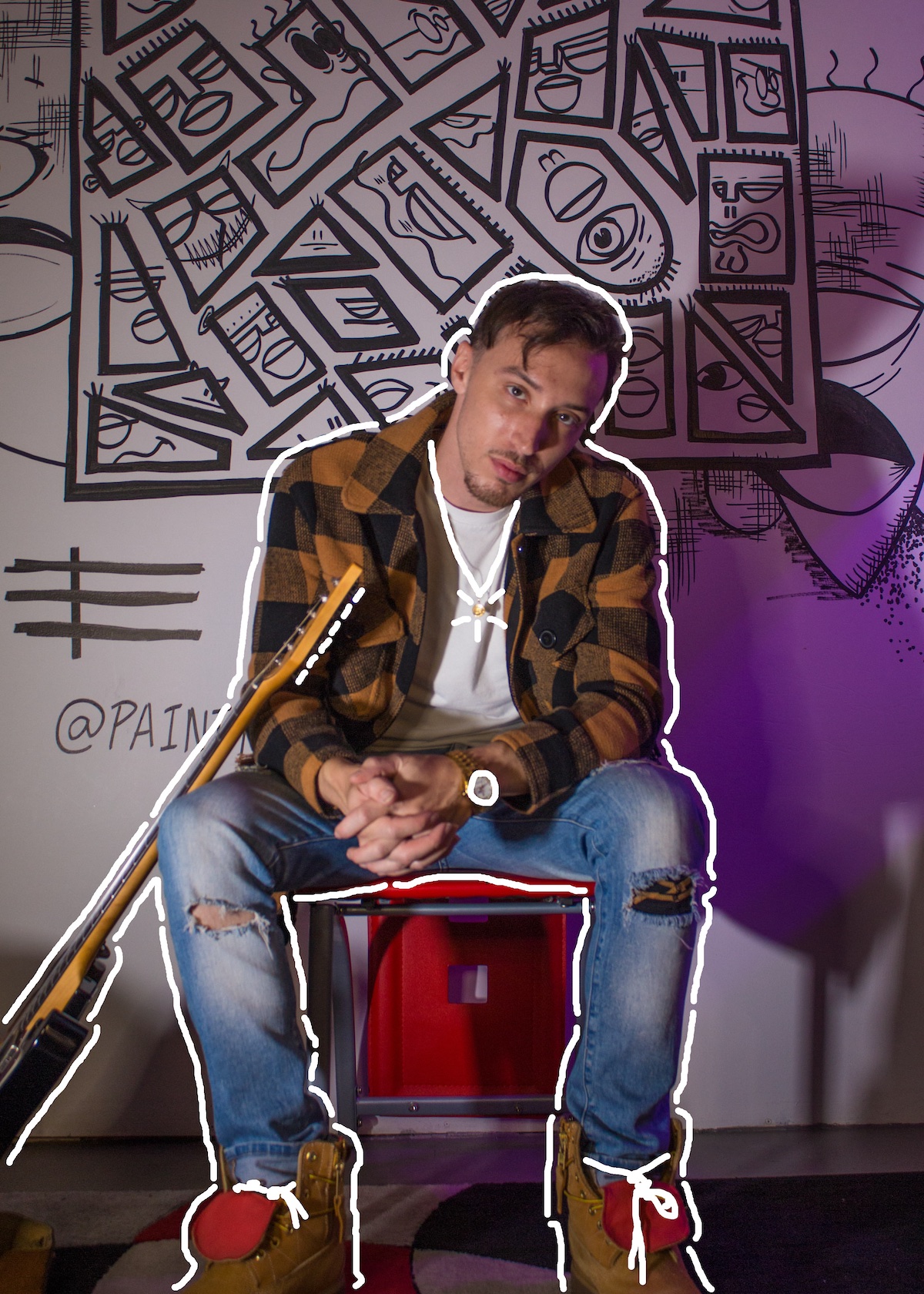 As always, Ric Wilson's flow is impeccable, clever, and quick: He wastes no time in poetically baring himself, capturing the core of Planes' message while sharing his own personal story of self-reflection and reckoning.
like nick cannon in love don't cost a thing
momma come and tell me what's wrong with me
even if cupid shoot a hole thru me
ima still find the truth hard to see
travel way to much, i'm the king of small talk
smiling way too much, not surprised by jaw drops
i don't want the club all i want is long walks
tell me your secrets and block ya call log
i don't wanna be the only reason you happy
attachment crappy like stubborn acne
ya friends got problems just tell em @ me
what said in the shadows can never zap me
misery don't come on to me
i'm absence to what's obsolete
my heart erupt and now lava leaks
in every cuddle and every sheet
Ric's performance is characteristically charismatic and seamless; he's a spirited presence on an otherwise brooding, introspective immersion. A sense of fatigue and yearning permeates the song, and it's just as well: "Giving your everything is exhausting; mentally and physically," Planes says. "A lot of ups and downs are involved in those situations, and we wanted the song to portray this through the lyrics and the composition."
Maxwell Planes' debut EP Sacrifices is set for release Friday, December 3, 2021. The title speaks to a deep running theme throughout his art;  he explains how his music directly reflects his story of what sacrifices mean to him. We can certainly feel the weight of sacrifice hanging heavy on the artist's latest single: Stream "Gave My Everything" exclusively on Atwood Magazine.
— —
Stream: "Maxwell Planes" – Gave My Everything
— — — —
? © 2021
:: Stream Maxwell Planes ::
---