On the heels of the release of her latest EP 'new limbs (vol 1)', VÉRITÉ shares her pseudo-tour, a 10-minute documentary, 'Live from Six Feet', capturing the intoxicating intimacy of the indie-pop star's commitment to herself, her fans and her artistry.
"Life from Six Feet: A socially distanced concert series" – VÉRITÉ
---
VÉRITÉ is a powerhouse, a hustler, an iconic voice you're certain you've heard before.
The musical moniker for Brooklyn-based Kelsey Byrne, we coined VÉRITÉ a "domineering creative force" a couple years ago in 2018 and the sentiment still rings true today. One of the more consistently on-it indie pop artists, VÉRITÉ has continued to impress by paving her own self-effacing way through not just the music industry, but her own life.
Atwood Magazine is proud to premiere VÉRITÉ's latest creative venture, a short documentary titled Live from Six Feet. Made possible by longtime collaborators and touring photographers/videographers Nicole Mago and Pamela Ayala, the film has a Romantic tint. Not in the rose-colored glasses sort of way⏤ but in the way it evokes childhood nostalgia and that flame of a feeling deep inside that tells you it actually is going to be okay.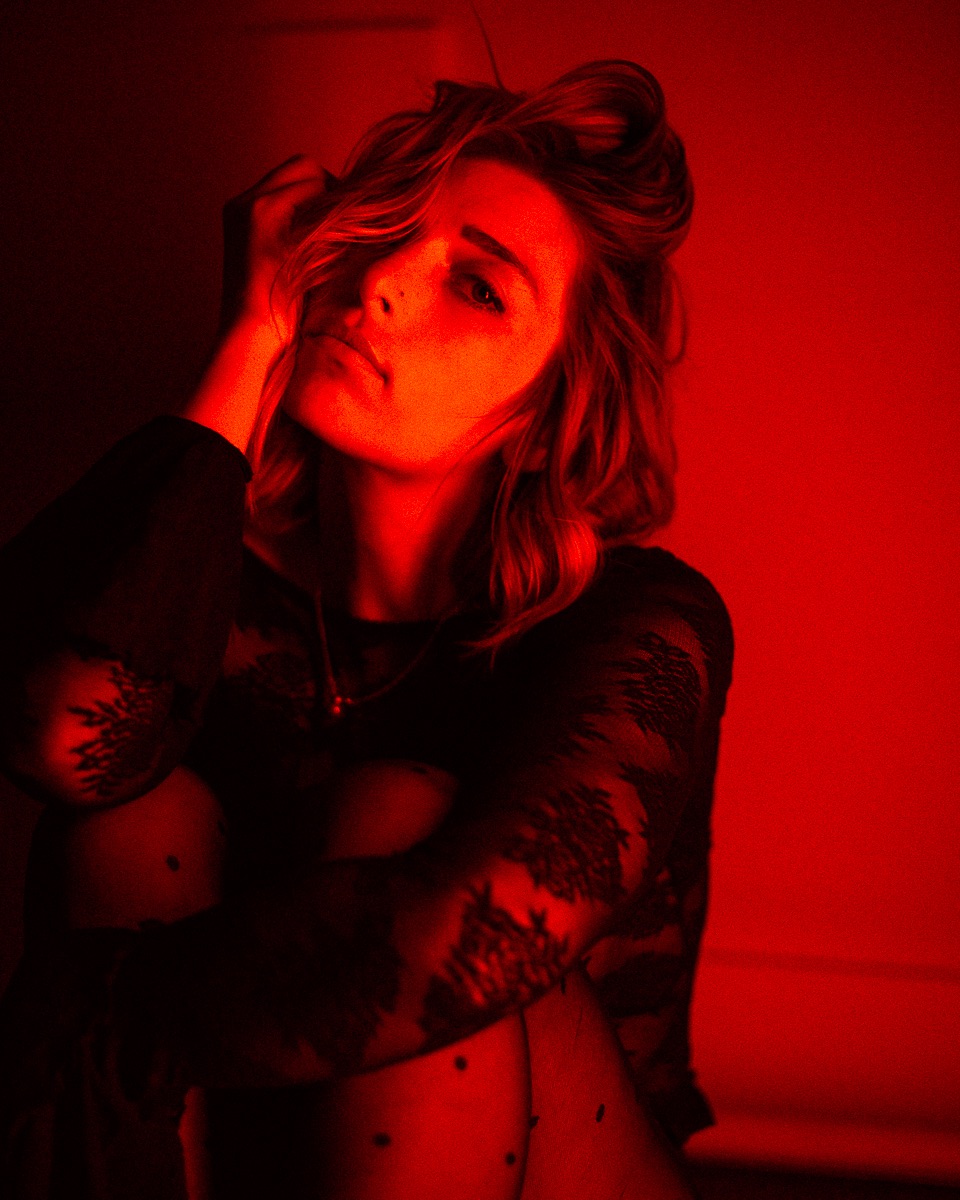 Everyone responds differently to the pandemic, beyond following the standard safety precautions outlined by the CDC, there's no right or wrong way to follow your dreams in this physically distanced world. There's only your way, the way that gives you something to live for. After canceling a sold-out, national headlining tour half-way through this year, 'Live from Six Feet' follows VÉRITÉ on her journey as she pivots with grace and finds her footing on a career path that looks a little different than she had imagined. VÉRITÉ's sweet spot is found among the smaller moments: performing for the few and the masked on gravel and grass.
What I learned is that life is not meant to be predictable. All we can do is take one small step forward at a time, do our absolute best to see where we can be of use to those around us.
A continuation of the shift we began to see in VÉRITÉ's journey with the release of new limbs (Vol 1) a couple weeks ago (October 9) ⏤ 'Live from Six Feet' is a transition toward a more open, more vulnerable VÉRITÉ. Her true colors are shining through like they have for years in her stained-glass voice, colorful and translucent with the ability to flex between devastating beauty and assertive sharpness. We witness her as an artist and audience. She sits down post-performance to listen to her fans (mask-on and socially-distanced), exposing the authentic humility that has set VÉRITÉ apart from the rest since the mid-2010s. It's been about following her truth since day one.
Watch 'Live from Six Feet' exclusively on Atwood Magazine. The 10-minute experience encapsulates the essence of this particular moment in our world, exposing the human resilience that persists through all the chaos and keeps us fighting for the beautiful mess of it all. And listen to VÉRITÉ's latest EP, new limbs (Vol 1) out now on all streaming platforms.
— —
"Life from Six Feet: A socially distanced concert series" – VÉRITÉ
— — — —
? © 2020
:: Stream VÉRITÉ ::
---