Woven with a delicate balance of subtlety and distinction, Elle Músa's "Geminis" is a discerning blend of textured pop sensibilities.
Stream: "Geminis" – Elle Músa
---
In a reality where even under less unprecedented circumstances, life is still chaotic and in perpetual cosmic disarray, it's is no surprise that people rely on patterns and frequent occurrences to aid in simply existing. We rely on patterns to retain information, learn languages, and sometimes, perhaps with a bit of astrological intervention, find ourselves in the company of similarly minded individuals. Of all these occurrences, Australian artist Elle Músa seems to have some experience with the very latter.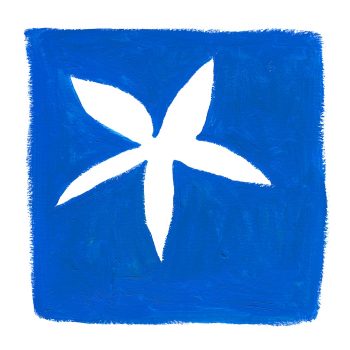 Atwood Magazine is proud to premiere Elle Músa's newest single, "Geminis."
If only you could know
All of the Geminis, that my garden grows
Maybe you would laugh
Or even you could sing
And want to bring more to me
Músa, who is by no means a new artist, has worked hard in establishing a name for herself. As a trained musician and vocalist, Músa has been able to perform internationally and across Australia both as a solo artist and part of the indie group, Founds. Having been able to surround herself with so many musical opportunities, and support from an equally musical family, Músa's newest single and video, "Geminis," is a loving ode to personal relationships.
"I had just moved to Lisbon when I wrote this song in 2018. My mum, my partner and a number of my best friends are Geminis. The song is about the love I have for these people in my life and how I feel more vibrant and happy when I am with them."
In both mediums, audio and visual, Músa's love for the many Geminis of her life is unquestionably apparent. Musically, there is a distinct warmth and softness which is exemplified by the composition's subtle percussion, rhythmically simple piano chords, and Músa's tranquil delivery. Lyrically, Músa very directly, but affectionately details how her Geminis keep her vibrant and how they restore her emotionally. As the song progresses, the composition begins to fluctuate between the verse and chorus parts as Músa highlights and features various additional piano melodies, reverberated and textured guitars, and percussion, which serve to emphasize Músa's genuine admiration.
"Geminis" successfully presents and captures the mood that Músa is attempting to portray, and the visual accompaniment is equally as representative.
Filmed on several different beaches in Sydney, the Claudia Smith-directed video includes shots of Músa counting seashells, holding and planting flowers in the sand, dancing in simple, flowing dresses, and simply moving across the shore. The sun that shines across her hands, face, and beach, on top of all of the other visuals, signifies to illustrate what she is describing and how she is feeling; warm and loved.
Oh, how much I love you all 
All of my Geminis
I don't want to be away from you
Músa sings and presents "Geminis" with a sincerity and dedication to those closest to her with a welcoming and caring presentation. Regardless of the current state of affairs, 2020 sees the continued release of new Músa singles as she follows up her debut solo album, "Apples For You."
— —
Stream: "Geminis" – Elle Músa
— — — —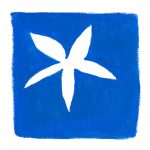 ? © Adi Ross
:: Stream Elle Músa ::
---