Sonic glitches and digital brush strokes combine for experiences that are equally intriguing and satisfying across audio and visual mediums in uuskhy and SIFI's "Course Correct."
Stream: "Course Correct" – uuskhy x SIFI
---
The artistic trend towards the realms of synthetic and virtual mediums has seen a consistent rise, both in frequency and in quality of output, over the past few years. With this rise in creative digital interactions, artists are finding and progressing in a myriad of ways, utilizing both quasi-archaic and contemporary devices to translate and program their works. In this sense, Chicago's uuskhy x SIFI approach audio and visual in a collaborative effort of like-minded entities creating and exploring glitchy, manufactured sounds and equally construed images.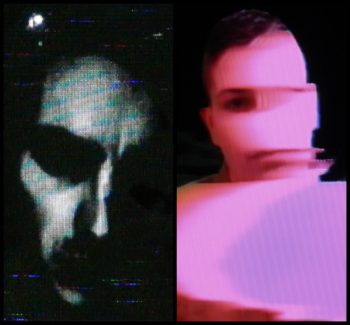 Atwood Magazine is proud to present uuskhy x SIFI's "Course Correct," an A/V experience conjuring projections of erratic decline and cosmic decomposition.
we are
creation
of the natural world
we cannot create
anything
that is unnatural
that does not exist
"Here you will find two beings improvising with controllers, interfaces, and antique video hardware — existing equally as human and avatar — listening, reacting, and generating sparks of ///Digital Warmth///"
uuskhy x SIFI is a duo composed of glitch artist, and poet Sara Goodman and musician/producer Joey Meland whose approach to composition is both improvisational and conversational, which helps to define the pair's collaborative ethos. Given their respective roles: Goodman as poet and visual artist and Meland as producer, their most recent track, "Course Correct" is just as much a sonic art piece as it is an aesthetic one.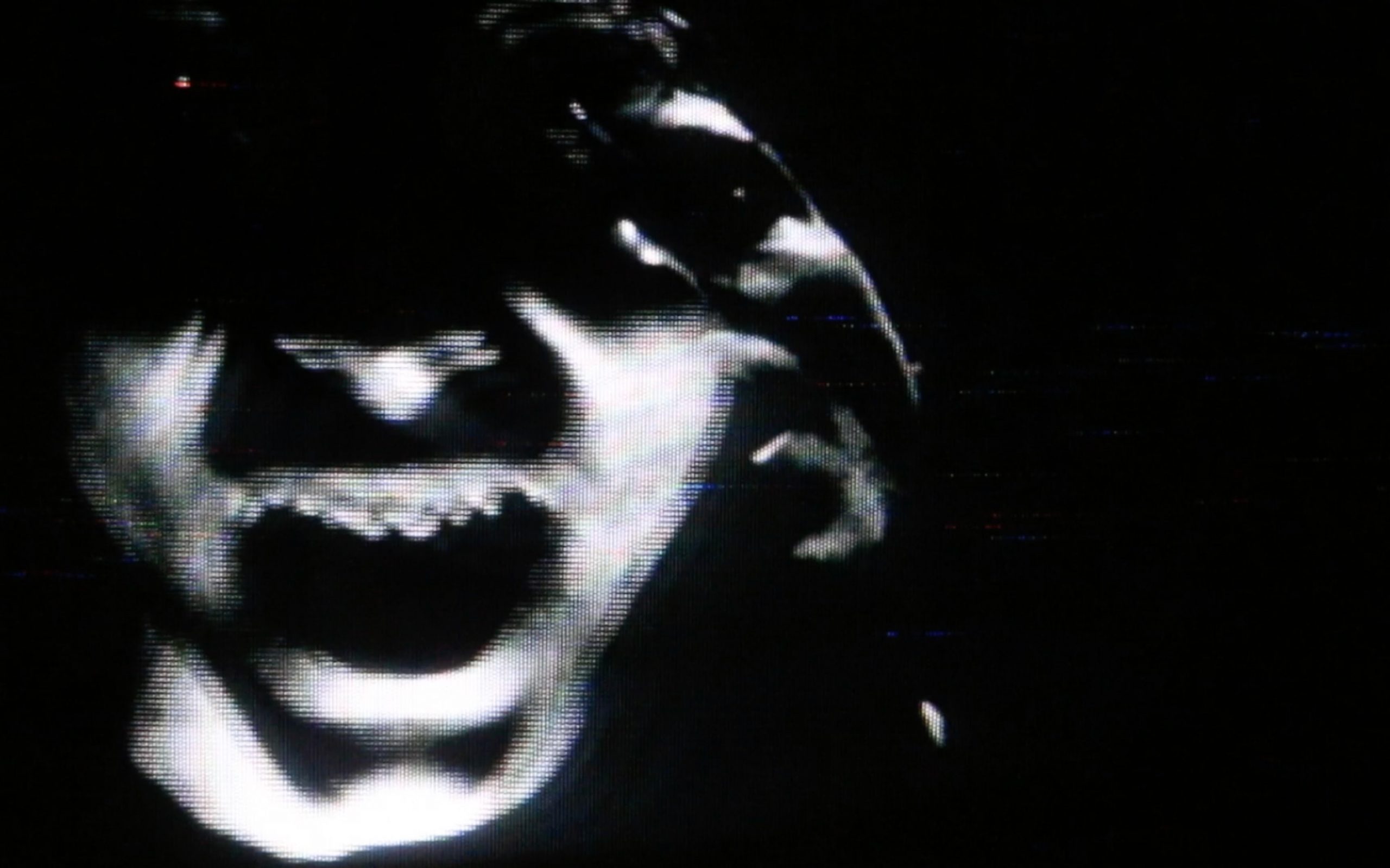 According to Meland, the song is presented by a digital oracle created in human image who considers the "universality and natural entropy of everything." Structurally, the song is comprised of stuttering and modulating synthesizers atop a background of synthetic ambience and sporadic bursts of semi-abrasive percussion and production hits. As for the vocals, Meland's words shift between sounding human and synthetic, a mix of spoken and soaring wails, mimicking the waveforms of what a digital oracle's voice box might produce.
but we are invasive
In complement, Goodman's visual representations are bleak, fleeting, and at times, haunting. Set to a mostly black backdrop, Goodman casts an array of flowing, wispy visuals that are at times amorphous and fading while concrete and detailed during others. Throughout the video, hints of what can only be assumed to be the oracle's face are presented, shifted, and distorted in a matter of chaos and randomness fit for the composition and theme of entropy. While the entire video is an impressive collection of imagery and grainy VHS-esque distortion, a definite highlight occurs toward the end where sound and the visual begin to decay together.
course correct
for me, against me, with me, despite me
all possible existence with time
Though "Course Correct" comes across as somewhat cold and disconnected, it is, in fact, living and breathing.
uuskhy x SIFI were featured on the Arca Discord mixtape Mutants Vol. 2: Riot, and are hard at work experimenting and navigating collaboration through various tech in the wake of 2020.
— —
Stream: "Course Correct" – uuskhy x SIFI
— — — —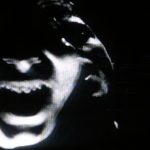 ? © 2020
:: Stream Uuskhy ::
---