Radiating raw truth and zeal, Sophia Danai's "Daughter" is a passionate attempt to break the cycle of abuse and offer perpetrators a chance to do better.
— —
Sophia Danai's "Daughter" is an early wake-up call – a lesson to all the men with blinders on, who think they're king of the world; that words don't hurt, and that their actions don't have consequences. We've got news for you, buddy: You're a part of the problem. Shape up; do better – we all have the capacity for respect and decency; it's just a matter of learning it, and living it each and every day. That's not so hard to do.
You should know that I'm obsessed boy
you should know I got nothing left boy
you got me drunk and high
you got me fucked up looking to fight
Stream: "Daughter" – Sophia Danai
---
Atwood Magazine is proud to be premiering "Daughter," Sophia Danai's first single of 2019 and latest release off her forthcoming EP Real Lies (out March 29, 2010). A Canadian soul-pop artist who floods the speakers with raw truths and zeal, Danai is incensed on her latest release – and rightfully so; how does one break through the thick, stubborn walls of a man's head?
By reminding them of where they came from, who they were, and who they've become. A robust mix of guitars, synth and heavy drums propel Danai forward in a dynamic, evocative chorus:
and one day you gon' have a daughter
and she gon' come crying to her father
about those filthy names they call her
and you'll know that you're part of the problem
"'Daughter' is about the cycles of abuse we witness and experience," Sophia Danai tells Atwood Magazine. "The song is meant to invoke reflection, and have you ask yourself, what am I contributing to the next generation? What wounds have I healed or do I need to heal in myself so I can pass on the lessons as oppose to the hurt. The verses explore these questions from three different perspectives, and the song's message is that all people deserve to be treated with respect; The ability and power to create this relationship is within each of us, and a direct result of the relationship we have with ourselves."
The single was recorded at Echoplant Studios in Port Coquitlam, B.C. with award-winning producer Ryan Worsley (Dear Rouge, Said The Whale, Mathew V) and her band, Michael Meroniuk (guitarist) and Jan Orsag (Keys, Ableton Live). "We are like a family and had a great vibe in the studio, it felt like a creative oasis. We have great respect and care for each other, and not only did I feel understood as an artist, but I [also] felt supported and strengthened," Danai says.
Every verse is another series of eye-opening observations and hair-rising statements; they're not attacks, so much as they are pointed criticism that hit home with remarkable precision. She evokes the past and its impact on today in her second verse:
so take it on back to the time you saw
your daddy beat her down
you cried to yourself that you'd never
be that crooked type a man
but no one ever taught you to
deal with all that anger that you feel
so now you take your issues out
with your fists liquored up on a two six
Abusive patterns are very much cyclical, the product of exposure and experience – but it's not an endless cycle. "Daughter" is Sophia Danao's passionate attempt to break the cycle of abuse and offer perpetrators a second chance; an opportunity to be better people, and treat others right.
Stream "Daughter" exclusively on Atwood Magazine.
Stream: "Daughter" – Sophia Danai
— — — —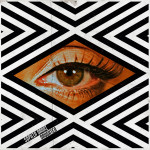 ? © Beau Partlow
:: Stream Sophia Danai ::