We have all done things we later regretted. Growth comes through making mistakes, and one must be able to understand one's error in order to learn, move past it, and ultimately be a better human being. We can all relate to the experience of getting back up again after falling down, and it is this very human ability to empathize and sympathize with another that makes Garrett Pierce's song "Get Me Out of This Place" so compelling. Written from the perspective of one of American cult leader Charles Manson's "Manson women," "Get Me Out of This Place" finds a brainwashed cult follower coming to terms with her deeds, regretting actions she cannot move past or make good on.
It took years to realize what I'd become
Brainwashed, they said, but pitied by none
Was it a daughter there or maybe a son?
Released from the world before it'd begun
And when we danced the courtroom sat there stunned
at the song we sung
Listen: "Get Me Out Of This Place" – Garrett Pierce
---
Atwood Magazine is proud to be premiering "Get Me Out Of This Place," the second single off Garrett Pierce's upcoming fourth record Dusk (2/17/2017 via Crossbill Records). A folk-ballad driven by Pierce's guitar and voice, "Get Me Out of This Place" does its best to tell a tale that has seldom been told. "Growing up in LA, the story of the Manson murders was like a ghost story that everyone knew, and although most people focus on his role in the murders, I hadn't heard as much about the women," relates Pierce. "As I researched their story, I was floored by the idea that they really didn't know what they had done until months or years later in prison. The image of them skipping or singing on their way to court has always haunted me."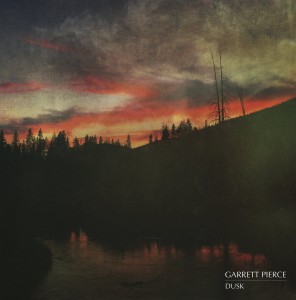 I do not feel immediate empathy for robots, and the brainwashed being falls somewhere into that category as well. The radicalized individual is not free; the annihilation of self-determination inherent in brainwashing removes what I believe to be the key ingredient to what makes a human, human. I pity what became of the person who inhabited the body and mourn the repression of that identity.
Yet somehow, Garrett Pierce makes me feel for this woman. Narrated in the first person, the song tells a tale of societal rejection, seduction and submission. We start with the narrator's acknowledgement of committing atrocity: "It took years to realize what I'd become," sings Pierce. "Was it a daughter there or maybe a son? Released from the world before it'd begun." The lines describe the narrator's locked-up state; cry as she might, the trial is over and she's in there for life.
Family notified, but too scared to come
A family I left for a shot at the sun
Then he came a-beckoning: guitar and a gun
So we did what he said – refused to run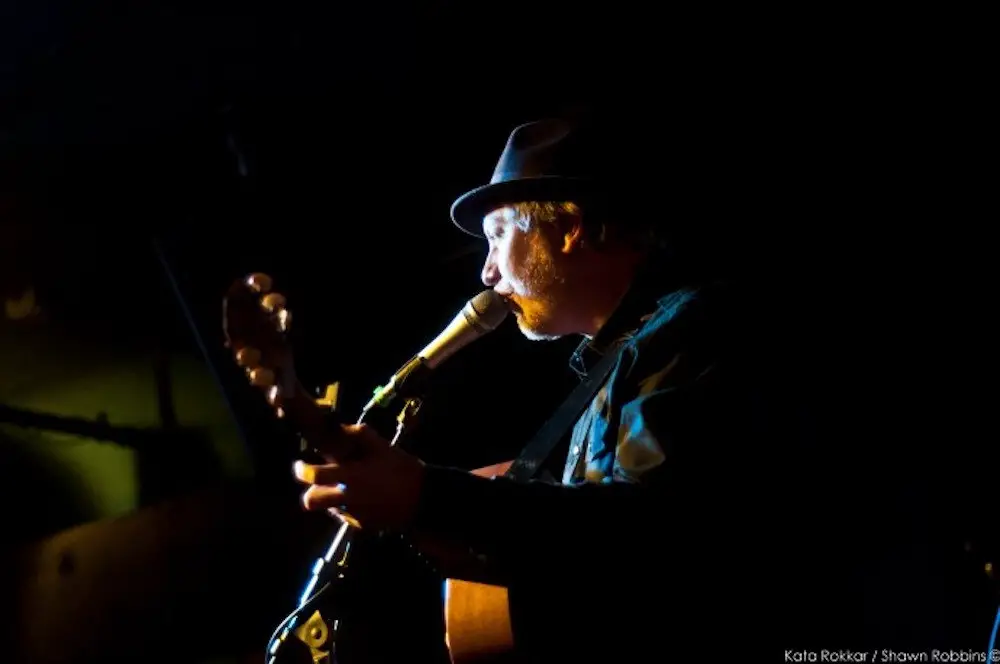 The scene is set, but the listener is ill-prepared for the heart-wrenching plea in Pierce's chorus: "Please get me out of this place," the artist cries, howling on the word out like it's the anchor to a cleaner life the narrator will never see.
"Please get me out of this place
oh, get me out of this place
Paralyzed and pitiful for what can't be erased
oh lo' get me out of this place"
It's unclear what the narrator wants – whether to be freed from her physical restrains, the actual chains that bind her, or to be freed from this world, in which she has committed the highest crime and will serve its punishment for the eternity of her stay on Earth. Only with this chorus does that familiar feeling arise, but when it does, it hits hard: An empathy too terrible to bear. The pain rings in Pierce's clear, heavy voice: There's a sense of utter fear – of self, of truth, of reality – which makes total sense, all things considered. How can a brainwashed individual possibly reconcile the deeds their body has committed, without feeling such strangling guilt?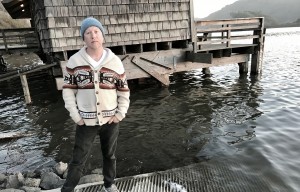 Pierce describes "Get Me Out of This Place" as "a cry of regret from a prison cell that you may never get out of." Indeed, there are no second chances – no making things right this time around – but thanks to Pierce, we can still feel for this human being in some capacity. Raw words, powerful harmonies, and emotive instrumentation capture the point-of-view of a murderer and re-humanize her. Few songwriters would dare embark on such an ambitious undertaking, but it feels like second nature to Pierce. The artist's ability to connect with his audience – to introduce us to feelings we didn't know we could feel – is truly superb, an indicator of Garrett Pierce's talent as a writer. One of music's key strengths is its ability to channel and trigger our emotions, and "Get Me Out Of This Place" goes above and beyond in that capacity.
All your psychologists can't clean this up
This mess has been made by Jesus' son
Holy in camouflage – you know we are one
And though I'm locked down I'm going right up
Out February 17, Garrett Pierce's upcoming album Dusk is "a collection of stories that span a lifetime," boasting a dark blend of folk influences with lyrics that tug at the heart. Pierce's head is grounded, his lyrics are colorful, and his heart is in his music: Enjoy Atwood Magazine's exclusive stream of "Get Me Out of This Place," and get excited for more from this promising California folk troubadour.
— — — —
Connect to Garrett Pierce on
Facebook, Twitter
cover: Garrett Pierce © 2017