Empowering and catchy, LOVA's passionate pop song "Impress Myself" is a pure self-love anthem radiating with confidence and inner strength.
— —
It's so easy to fall victim to society's gaze: To live your life by other people's standards, trying to be someone because that's who you think you're supposed to be, rather than because that's who you want to be – because that's who you are. Pressure to conform is a worldwide phenomenon, an unfortunate fact of our reality that begins in adolescence and follows us for the rest of our lives.
Despite the Western world's seeming inability to shake this nasty habit, art continues to be a vessel of individual empowerment, empathy, dignity, and decency. Young artists all over the world, from Lorde and Adele to Swedish up-and-coming singer LOVA, are creating dazzling works that remind us of our inner beauty and the miracle of individuality. LOVA's passionate new single "Impress Myself" is a pure self-love anthem radiating with confidence and inner strength.
A self-empowering pop song with a meaningful message, it's exactly the kind of music that deserves to go viral.
Don't tell me big girls don't cry
I'll be sad if I want to be
Don't tell me that I should Smile
I'll be mad if I want to be
Listen: "Impress Myself" – Lova
---
Atwood Magazine is proud to be premiering LOVA's "Impress Myself," out everywhere August 23, 2018. LOVA's first song since signing with Republic Records, "Impress Myself" finds the 20-year-old Swedish singer, songwriter, and producer in a state of defiant and well-deserved self-indulgence. Debuting earlier this year with the songs "You Me and The Silence" and "Insecurities" (both of which have eclipsed 1 million streams), LOVA released her debut EP Scripted Reality in May 2018. The five-track record offers a concise snapshot of a pop-savvy artist and a clever, vulnerable lyricist who has both the willingness and technical wherewithal to surrender her full self in song.
LOVA's progressive, smart lyrics and her angelic voice place her music in a similar realm as fellow pop starlets Astrid S and Julia Michaels: Listening to LOVA, you know you're going to learn something about yourself. You may be challenged to open your mind, or to see the world in new ways; at the very least, you'll be reminded of the things you value most in the world.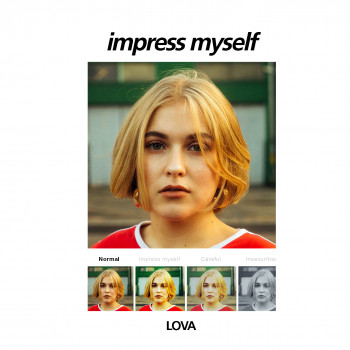 Lately I've been feeling
your eyes are all on me
Yah you look like a zombie, I swear
I will never need a guy
to make me feel complete
There's one thing I care about
"'Impress Myself' is about self-love," LOVA tells Atwood Magazine. "It's a reminder that you don't need to adjust to other people's liking, and you don't need other people's eyes for you to see your own worth and inner beauty. The only person you need to impress is yourself."
Showing off her massive range and emotive prowess through a dazzling vocal acrobatics display, LOVA lures us in through vivid personal lyrics and a relatable story of peer pressure. She whispers and cries against a lively spirited beat – a jolt of musical energy reminiscent of CeeLo Green's worldwide smash hit (and another empowering anthem), "F**k You!"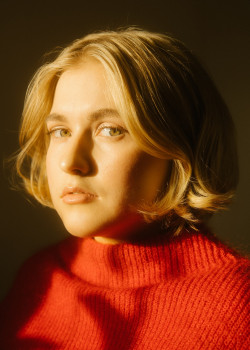 LOVA has outdone herself in "Impress Myself," whose infectious bounce and effusive glaze creates a feelgood ambiance, a safe space where we can accept ourselves and be who we want to be. The artist speaks her truth in an emotionally emphatic chorus that promises to get stuck in your head for weeks:
I wanna impress myself
Don't care about the way you want me to be
I wanna impress myself
Not looking through your eyes when I'm looking at me
LOVA's fearless brand of self-love makes it cool to be your own person; she makes us want to embrace our individuality – to bask in the quirks that make us unique. This is the music we should be hearing on the radio. "Impress Myself" has that special spark – an undeniable grace we can't help fall helplessly in love with!
Stream LOVA's "Impress Myself" exclusively on Atwood Magazine, and remember — don't let anyone dictate who or what you are. Impress yourself!
Listen: "Impress Myself" – Lova
— —
— — — —
? © 2018
:: Stream Lova ::