London's Abbie and the Roses rise in their tender and honeyed "Hippies," a glowing alt-pop dream inviting all to share in a vision of peace and love.
Stream: "Hippies" – Abbie and the Roses
[soundcloud url="https://api.soundcloud.com/tracks/661881947?secret_token=s-JddS2″ params="color=ff5500&auto_play=true&visual=true&hide_related=false&show_comments=true&show_user=true&show_reposts=false" width="100%" height="300″ iframe="true" /]
---
An easy breeze flows throughout Abbie and the Roses' latest single, immersing listeners in an alluring nostalgic fog. With a classic '60s pop lilt and a honeyed, soothing arrangement, "Hippies" glows with alt-pop warmth as the dazzling UK band invites us to share in a hopeful vision of tomorrow.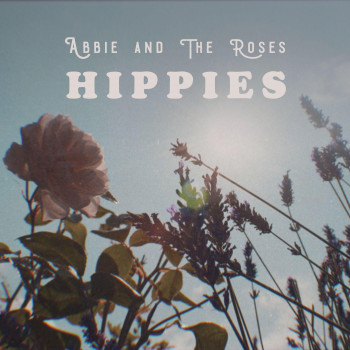 So, let them say,
That we're crazy,
We can be happily mad together,
Take us back to the days,
Where school we skipped and promises,
We made to never fade
Atwood Magazine is proud to be premiering "Hippies," a charming sunburst of intimate light and connection. Following 2018's debut single "All This Time" and early 2019's live acoustic recording "I Don't Wanna Walk," "Hippies" is only the third offering from a band that promises to be one of London's best-kept secrets in the months and years to come. Consisting of vocalist Abbie Rose, guitarist Nick Crowe, bassist Steff Hughes, drummer Charlie Vasiliou, lead guitarist Ollie Gocher, and backing vocalist Maeve Brennan, six-piece Abbie and the Roses formed in 2018 over a shared love of pop and folk song, and a penchant for the nuanced music of the past.
Oh how the world has changed,
The love has gone,
The years rush on,
Lets stop and start again,
"The inspiration for "Hippies" came from reflecting on the modern era and its added pressures, the frustration that the world is far from at peace and how the majority of us are simply caught up in the mess," Abbie Rose tells Atwood Magazine. "An escape to a time where love mattered more than political divides, social unrest and social media "likes", when music brought everyone together. The song takes you on a trip to a past summer romance when the world was your oyster and that invincible belief you could take on anything together. We want to share in the nostalgia, embracing the hope for days where we can live completely carefree and become optimistic for the future of our generation."
Listening to old LPs from 69,
Took a bottle from the cupboard of our parent's wine,
We went running back in time,
Singing 'we can live like Hippies'
We're laying on the grass,
We watch the stars,
I lost my coat so you gave me yours,
We stayed warm from summer love,
Singing, 'we can live like Hippies,'
That carefree attitude echoes through the Rose's tender vocal and the jovial, spirited surrounding instrumental. "We wanted it to be real and grasp a sense of freedom and optimism, guitarist Nick Crowe says. "It's one of those subjects which could come across as quite cliche and idealistic so we were conscious of keeping it as true to us as possible. Stealing wine, having a smoke, and looking up at the stars was definitely a big part of growing up! We felt some close-minded people often tut when anyone mentions the old hippies, the "peace and love" thing, so we started with the line "let them say we're crazy" to take the sting out of any doubters."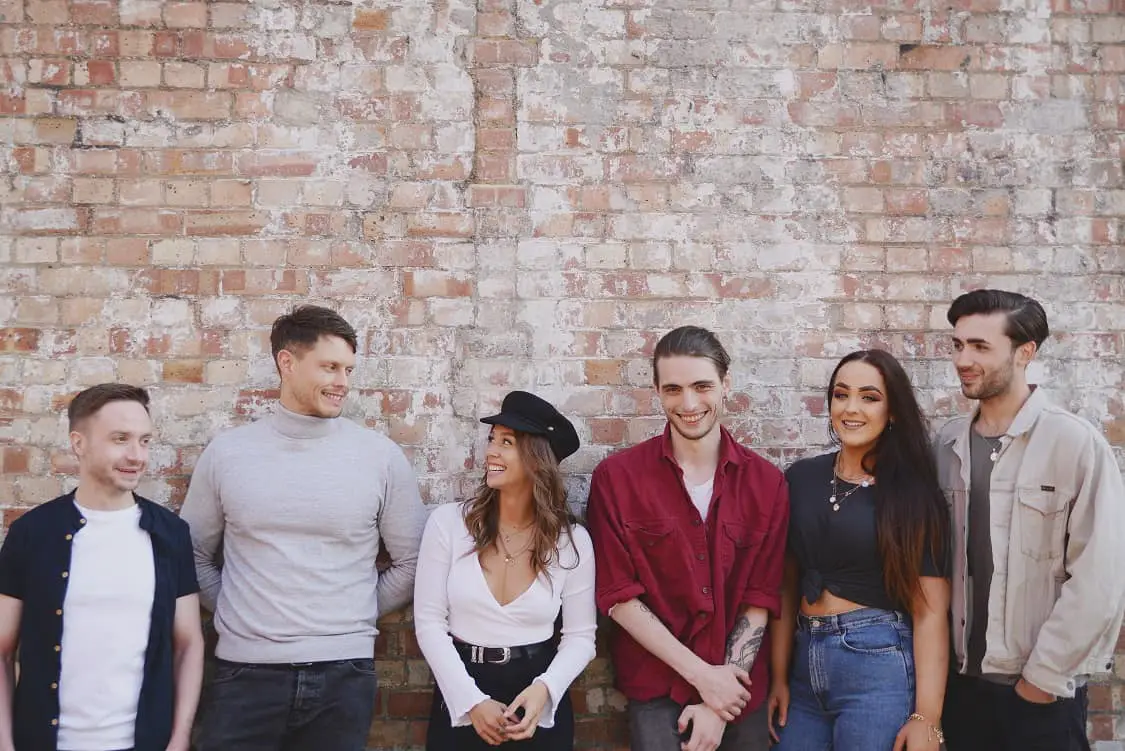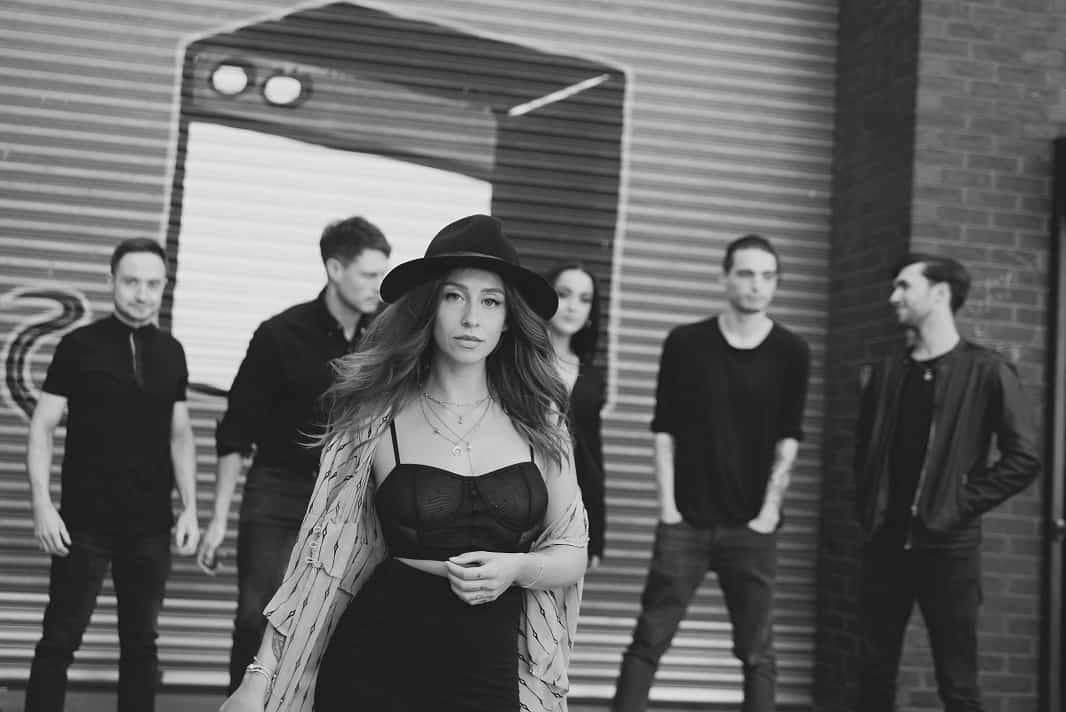 Songs like "Hippies" aren't dwelling in the past with a "life-was-better-then" outlook; rather, Abbie and the Roses sing of the feelings permeating from that era, and the desire for our hyper-connected world to have that same kind of space for reflection and introspection, peace and love.
"I love the 70's, I feel carefree and happy when I listen to songs from that era and we wanted share the same feeling with the world with 'Hippies,'" Abbie Rose shares. "When we wrote the song, we were blowing off some steam about the current day and how we all live, the pressures we face as millennials, and I wanted to feel like there was an escape, and the song offers this. In essence, we were chatting about how shit the world is, and I said, Let's write a song about hippies… and so it was born!"
Quit our jobs and run away,
Hit the road in a top down beat up Chevrolet,
Making love not war,
So drop that smoking gun and roll one up,
Cos life to short to blow,
"Hippies" basks in a dream, because it is a dream: A beautiful vision of a better tomorrow. We can take solace in the intimate moments we share with those we love the most; the times we have away from our phones and those constant notifications; the days we spend engrossed in activities, absorbed in the excitement and hype of the moment. In other words, we don't have to wait for the world Abbie and the Roses sing so lovingly about: We can make it a reality, right here and now.
Stream "Hippies" exclusively on Atwood Magazine and indulge in the sweet tones of this exciting, up-and-coming artist-to-watch!
Stream: "Hippies" – Abbie and the Roses
[soundcloud url="https://api.soundcloud.com/tracks/661881947?secret_token=s-JddS2″ params="color=ff5500&auto_play=false&visual=true&hide_related=false&show_comments=true&show_user=true&show_reposts=false" width="100%" height="300″ iframe="true" /]

— — — —
? © Emmie Niemelä
:: Abbie and the Roses  ::
---