To celebrate "the most wonderful time of the year," Atwood Magazine's Mistletones column features fresh holiday/wintertime tracks and exciting covers of beloved classics. December has a knack for bringing out some of the most poignant, tender, and celebratory music, and we want to highlight that excitement by showcasing new and alternative holiday greats! Spice up your holiday season with songs you can listen to now and cherish in the years to come.
Emily Kinney and Paul McDonald's duo The Sweetheart Deal bring holiday cheer, love, and folky warmth to their jolly spin on "Jingle Bells."
There's nothing quite like the familiar warmth and cheer of a true holiday classic, and when it comes to old greats, "Jingle Bells" reigns supreme. One of the most popular and recognizable American songs in the world, "Jingle Bells" was written by James Lord Pierpont in 1857 and (fun fact!) originally intended for the Thanksgiving season — a secular song, it has no lyrical connection to Christmas. Now a bold 161 years young, the tune continues to spread joy to people all around the world as it heralds the end of the Gregorian calendar year and ushers in the holiday season.
Emily Kinney and Paul McDonald's duo The Sweetheart Deal bring holiday cheer, love, and folky warmth to their jolly spin on "Jingle Bells."
Jingle bells, jingle bells
Jingle all the way
Oh what fun it is to ride
In a one-horse open sleigh, hey
Jingle bells, jingle bells
Jingle all the way
Oh what fun it is to ride
In a one-horse open sleigh
Stream: "Jingle Bells" – The Sweetheart Deal
---
Atwood Magazine is proud to be premiering The Sweetheart Deal's cover of "Jingle Bells," taken from the upcoming holiday compilation Season's Greetings From Nashville (out Friday, November 30, 2018). Curated by Nashville's free outdoor music series Musicians Corner, Season's Greetings captures the Music City's local flavor of holiday spirit with a combination of classic and original songs all performed by Nashville artists. The diverse cast — many of whom are up-and-coming artists making big waves at home — includes Sun Seeker, Lera Lynn, Tristen, Kyshona Armstrong, The Daybreaks, and of course, The Sweetheart Deal.
Formed in late 2017 and making their live debut in January 2018, The Sweetheart Deal is one of Nashville's newest, cutest, and most exciting bands. The duo of Paul McDonald and Emily Kinney have a single self-released recording of themselves performing an original song, "Figure You Out," at their very first show in The Basement.
Individually, Kinney and McDonald are seasoned, well-established and formidable artists in their own right: While she is best known for her acting career (with major roles on The Walking Dead, Masters of Sex, Arrow, and more), Emily Kinney has been a singer and songwriter since her college years, and she began commercially releasing songs in 2011. She released her third studio album, Oh Jonathan, in August. Meanwhile, Paul McDonald was the frontman of The Grand Magnolias, a popular 2011 contender on American Idol, and has had his own flourishing solo career since 2014. He released his third album, Modern Hearts, in June.
For both artists, The Sweetheart Deal is their fun side project "with no expectations" that allows the lovebirds to bond over common interests. According to Kinney's summer interview with AXS, the band have a set of songs recorded and ready to go, though there's no telling when the general public may hear them. For now, the best way to experience The Sweetheart Deal outside of Nashville is through one-off YouTube videos and their brand new "Jingle Bells" cover.
When Musicians Corner reached out to us, I think we felt the need to do something happy and feel good.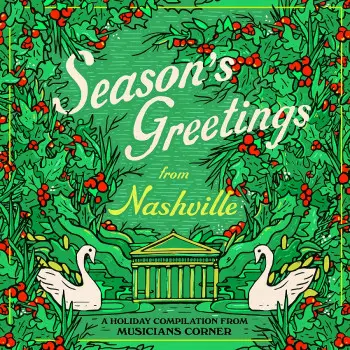 A wholesome folksy rendition of the holiday classic full of acoustic warmth, happy claps, and heartfelt harmonies, The Sweetheart Deal's "Jingle Bells" cover is the perfect entrance to the holiday season – which, for those unfamiliar, has already unofficially, officially begun. "I love the holidays. I'm usually setting up Christmas decorations the day after Thanksgiving," Paul McDonald shares.
He continues, "'Jingle Bells' is obviously a holiday standard and we knew that we'd have fun making it. We had never met our producer (Mitch Dane) until the afternoon that we recorded it, so we figured "Jingle Bells" would be a good first intro and a fun session all at the same time. Also, I just became an uncle last year and I thought "Jingle Bells" might be a good one to play for my nephew over the holidays!"
A day or two ago
The story I must tell
I went out on the snow
And on my back I fell
A gent was riding by
In a one-horse open sleigh
He laughed as there I sprawling lie
But quickly drove away
Trading verses back and forth, and coming together in the chorus, The Sweetheart Deal enhance the traditional "Jingle Bells" song audiences are already familiar with. The recording's sweet openness and jolly nature captures the evident love both Kinney and McDonald bring to this project, as well as to their individual trades. What's more, theirs is a version that feels as at home on a children's CD, as it does in a holiday bar – a nod to the fact that "Jingle Bells" is for listeners of all ages and all creeds.
As for their holiday season, McDonald and Kinney will be spending their December cozying up together with the family. "This year we'll be spending the holidays in Alabama with my parents and grandparents," McDonald says. "It's always my favorite time of the year getting to catch up with everyone. This year we have a new addition with my sister just having a baby, so we get to buy toys for my nephew which will make things even more fun!"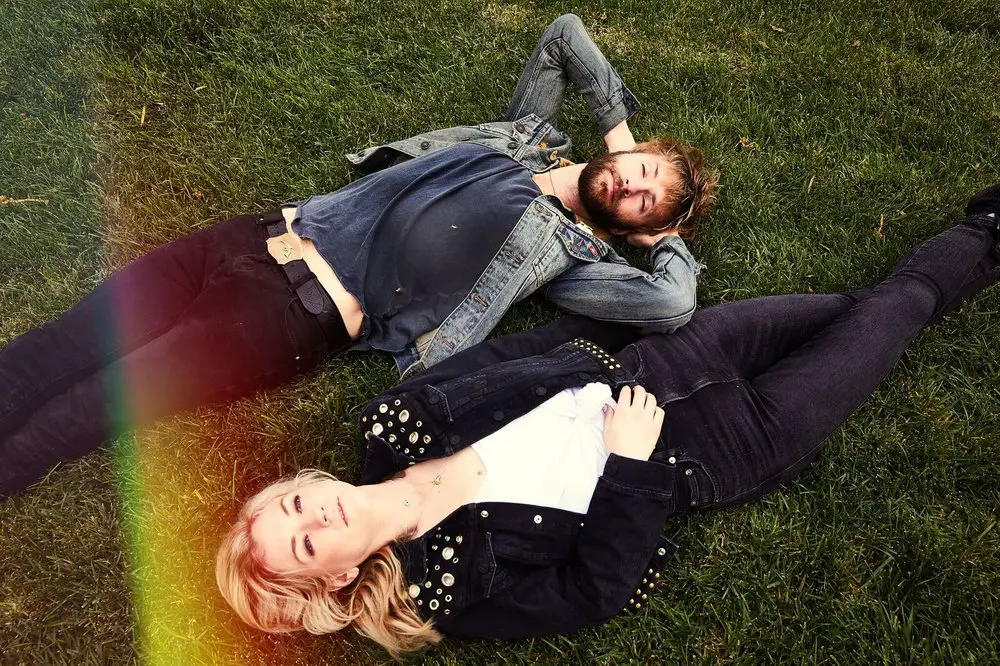 If you're looking for any new, old or classic holiday songs to add to your ever-growing collection, The Sweetheat Deal have a few favorites: "We can't name all of them but I'd say top albums… Mariah Carey's Christmas album. It's the best. Maybe a little Tom Petty – "Christmas All Over Again," John Lennon – "Happy Xmas (War Is Over)", and the Hanson Christmas album is pretty slamming! I always throw in some classics with Bing Crosby & Frank Sinatra as well. I love that stuff."
The Sweetheart Deal's proper debut may still be pending, however their holiday cover is a wonderful depiction of the duo's folky charm and acoustic delights. Stream "Jingle Bells" exclusively on Atwood Magazine, and look for Season's Greetings from Nashville out this Friday, 11/30/2018 (pre-order below).
Stream: "Jingle Bells" – The Sweetheart Deal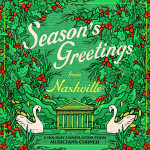 ? © The Sweetheart Deal
:: Stream Emily Kinney ::
---
:: Stream Paul McDonald ::