Putting her own stamp on what she calls "cathedral rock," Gretchen Klempa unveils the spine-tingling "Drunk At Your Funeral."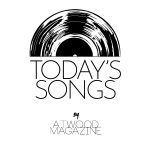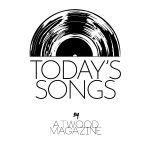 Listen: "Drunk at Your Funeral" – Gretchen Klempa
---
Boston-born, Los Angeles-based artist Gretchen Klempa has just begun her journey as a solo artist with the unveiling of her debut single "Drunk At Your Funeral" and we couldn't be more excited. After years of writing and performing collaboratively, Klempa made the leap into her solo project during hours and days of reflection during the lockdown. She confides, "I think the dark situation led to me writing more honestly and openly. It was honestly just so therapeutic for me to write about life and process."
Working alongside producer Adam Brock, together they steadily established her true, bona fide sound, which seems to fall somewhere between indie, singer/songwriter, and what she calls "cathedral rock."
I got drunk at your funeral,
but I don't think you would mind.
I got sick in my parent's car,
But they let it slide that night
"Drunk At Your Funeral" is the first track to be released off of her upcoming EP. Now, writing and working entirely by herself, Klempa has created some of her most honest and autobiographical work to date. The entire process of creating her new music was a period of self-discovery for the songwriter, as she peeled back layers and let down walls, gradually learning more about herself and who she is as both an individual and as an artist. Allowing her lyrics to flow wild and free, the healing experience of exposing your most authentic self was a momentous moment for the artist.
There's a thick layer of winter salt
That makes everything look gray
But I saved all your voicemails,
so I could hear your voice on these days
She openly admits, "I thought to myself, If I could die tomorrow in a global pandemic, what would I want to say to the world? What is my voice? This EP is an ode to my 20's. Your twenties are really fucking hard and not many people talk about that.  These are not highly crafted pop songs. They show a snapshot of where I was in a time when the world was ending. Themes of loss, grief, growing up, where I stand in the world, questioning religion, and letting go. The goal of this debut song/EP was honesty."
And I'm not ready to say goodbye,
but you're buried in your red dress.
I've got my whole life to live,
But how much more is left?
"Drunk At Your Funeral" delivers a trance-like quality, as Klempa instantly pulls the listener in, holding them captive throughout. A beautiful combination of dark, witty, sentimental, and passionate, the Bostonian pens music with the sole purpose of provoking affection and emotion. With each listening experience comes a new sensation, with the multi-layered track constantly giving.
I haven't been inside a church
in probably ten years.
But the prayer lines run out of me
Like lost souvenirs
With sweet, crystal clear vocals and raw lyrics, Klempa penetrates the depths of your mind, while echoing in the background are twinkling guitars, shimmering synths, and booming orchestral percussion, representing something that could easily be performed in a vast cathedral. The closer you listen, the more instruments appear, rumbling amid her layered harmonies and soaring backing vocals. Although the particular narrative to this song is extremely personal to the artist herself, she hopes that the listening experience will allow audiences to get lost in their own sonic universe, as her all-encompassing sound ricochets from ear to ear.
And if God is looking down on me –
I wonder if he's proud?
Hope He doesn't take it personal
I just can't stand big crowds
Klempa shares, "For this collection of songs, time and place was everything. I am three thousand miles from home, covid is raging in LA, I'm confused about what direction my life is taking, getting "older" and I just wanted to process what was going on and process my 20s. Most of these stories actually take place in Boston. So it was really cool that maybe moving to LA allowed me to see my life back in Boston a little clearer."
While the state of the world – it made you sick,
You were the nicest one in town.
I guess I was naive to think
You'd always be around
"Drunk At Your Funeral" is the first introduction to who Gretchen Klempa is and the stories she has to tell. We can only imagine what the remainder of the EP entails, as we wait patiently for her to drop more music.
— —
Listen: "Drunk at Your Funeral" – Gretchen Klempa
— —
? © Chelsea Rose
:: Today's Song(s) ::
:: Stream Gretchen Klempa ::