Every Friday, Atwood Magazine's staff share what they've been listening to that week – a song, an album, an artist – whatever's been having an impact on them, in the moment.
This week's weekly roundup features music by Rina Sawayama, Joshua Burnside, Melissa Bel, The Brevet, Sid Seth, Felix Jaehn & Ray Dalton, DAMOYEE, Alexis Castrogiovanni, Hanne Fjeldstad, Kiki Holli, braveweather, The Nagging Doubts, and Arliston!
•• •• •• ••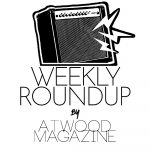 :: "Your Age" – Rina Sawayama  ::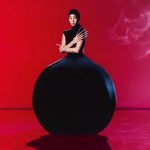 On her bombastic sophomore album, Hold The Girl, Rina Sawayama continues to experiment and reach for heights that made her debut SAWAYAMA so successful. While her bold palate makes for more misses on this effort, she also creates some of the best songs in her catalog, like the thumping "Your Age."
The blistering track is vague in lyricism, but details events from her childhood that left her scorned. She's addressed familial trauma on tracks like "Dynasty" and "Phantom", but this is the first time we see her anger so raw and unfiltered. "Now that I'm your age, I just can't imagine / Why did you do it? What the hell were you thinking?" she akss, now that the tables have turned and she can see events from an adult point of view.
The bizarre instrumentation — starting with the plucky country twangs leading into the hard-hitting chorus, almost attacking its subject — enhances the tone of the whole song. On other places, like "Phantom", she laments the loss of her childhood in a sophisticated way, but here, she needs to let out her rage. The studio was a therapy session for her, and "Your Age" was the punching bag.
:: "Safe" – The Brevet ::
Typically it's the song that lures me in, and while The Brevet's "SAFE" is a great, catchy and cathartic song, this time it was actually the track's accompanying music video that instantly won me over. Directed by Jared Minnix, the "SAFE" visual explores the intimate relationship between real life couple Jake and Morgan White as they contend with life's challenges: Both the ever-present (finances) and the unexpected (health). With The Brevet's cinematic and sweeping Americana-infused indie rock providing an inspiring soundtrack, Minnix delivers a heartfelt story of love, devotion, and perseverance.
There's a light
Down the road
So keep those eyes
Fixed on where you wanna go
Cause there's a place
We still don't know
On the far side of the river
But you can't get there alone
"This music video is actually based on a real story, about the couple shown in the video," Minnix explains. "My brother-in-law Jake, suffered an unexpected stroke earlier this year that almost took his life. He was in the hospital for quite sometime while doctors continued to run different tests trying to figure out what caused the issue, but never really reached a conclusion. This put a huge stress on him and his wife's relationship, mental health, and finances.  Although the video begins with him using a walker to move around, he slowly gets healthier and no longer needs it as the story evolves. I did however, want to use the oxygen mask to represent the constant reminder of his condition, so this stayed present throughout the entirety of the video."
He continues, "Deciding to use super 8 film to represent the past, allowed the viewer to see into the mind and life of what it was like before the stroke. They still don't have all the answers to why this happened, and now struggle with the financial medical stress and mental struggles of how quick life actually is. Thankfully his health has improved and he is more like his normal self these days. This song is about being there for someone regardless of the unknown and choosing to be a safe place for each other. They choose to live this out daily and fully embody the song's message."
But if you take my hand,
and keep your down head low
There's a promise land
in the great unknown
When world gets dark and the gets night cold
When times are uncertain lay down your burdens
I will keep you safe through mystery
And I will hold you close and never let you go believe me
Whatever comes our way, comes our way, comes our way
I won't hesitate to keep you safe
Written with Rob Thomas, "SAFE" sees The Brevet embracing an optimistic outlook even in our darkest moments. After the trauma of the past few years, this resonant anthem is the musical equivalent of a light in the dark; a beacon of reassurance and enduring hope. "In my experience, for every handful of songs you write a really special one comes along," Rob Thomas shares. "This song felt really good when it was written, but when I heard what the band did with it I felt like it was one of the special ones."
The Brevet's frontman Aric Chase Damm unconditionally agrees. "I'm drawn to writing songs about searching for purpose and meaning in life, and 'SAFE' is an extension of that. I don't ever feel like I'm done writing about this topic because I'm still on my journey of searching. There are many different shades of trying to find that "purpose" but I believe we are all searching in our own way for that meaning. 'SAFE' is very much about understanding that in order to experience life to its fullest potential and to find that said "purpose/meaning" we must be challenged with many hills and valleys. This song and topic is the major theme for the record, which is titled Wanderers – hence the continuing journey to find that happiness and meaning in this world."
"SAFE" inherently believes that, come what may, we will make it through. It's a timeless message, and one that rings even deeper through the lens of Jake and Morgan White.
:: "Late Afternoon in the Meadow (1887)" – Joshua Burnside  ::
I've just settled in the Boston area, a region where Irish heritage is on proud display just about everywhere. Lynn, the suburb where I'll be working this year, has a history of Irish immigrants accessing their "new life in America" inside the local shoe factories. As I type this, I'm chilling across the table from one of my new colleagues, who often chats vividly about his own Irish background. Long story short: I'm having plenty of contact with Ireland these days, it seems, so why not extend that trend by lending an ear to some Irish musicians?
Joshua Burnside, a native of the Northern Ireland capital of Belfast, will be helping me to fulfill that mission. Ever since putting out his debut album, EPHRATA, in 2017, Burnside has been dedicated to performing traditional Irish folk music fused with some more modern sounds– electronica, most of all. "Late Afternoon in the Meadow (1887)" is the latest manifestation of that approach; over some gentle acoustic guitar-playing, which becomes increasingly infused with EDM, Burnside takes us on an aural tour of his hometown, particularly from the working-class perspective that has long dominated the factory-oriented city.
A city which (much like the rest of the island) has an uneven and often-unhappy history has understandably inspired "a very bleak song. But there is hope in it too," the singer-slash-guitarist insists. "Hope for a kinder society, a life that is softer on the soul. Belfast seldom resembles a French impressionist painting, but it is my home and it has its own beauty." A musical representation of that city is worth lending a cluas to, indeed.
:: Alone Time – Melissa Bel  ::
With remarkable authenticity and simply mellifluous musically, Melissa Bel's new Alone Time EP comes to life. Whether it's her unparalleled gratification or simply euphoric vocal energy that has listeners enthralled by her sound, there's no doubt that Bel's new EP offers an overarching sense of hope and optimism.
Uncovering discourses into solitude, anxiety, dreaming and growth, it comes as no surprise that her latest endeavor solidly reinforces her exceptional talents. Embellishing her repertoire with time spent in nature, she confides, "I spent lots of time walking in the countryside and I would come up with lyrics and concepts, or tweak ones we already had. I recorded the birdsong and some other nature samples that you hear throughout the EP on a couple of my walks, and went back to one of my favourite spots in the woods to shoot the artwork for "Better In the Morning."
As graceful melodies rise atop delicate choruses and dreamy vocality, Alone Time comes to life. It's Bel's hope that her new offering will accentuate the significance of slowing down, spending time in nature's company and making the most of the time we spend with our loved ones. Melissa Bel truly is a standout singer-songwriter, with an ethereal catalog that offers a momentary chance for self-reflection.
:: "Crush" – DAMOYEE ::
DAMOYEE is in love — and she doesn't care who knows it.
The Boston-based musician revels in these giddy feelings in her single, "Crush," a track from her debut album, The Whole Truth, released in 2019. DAMOYEE does not shy away from the nervousness that comes with newfound infatuation; choosing to embrace these feelings with open arms. She loudly and proudly proclaims: "If you're out there know that I got a little crush / Got a little crush on you," with her bright voice being backed by flourishing instrumentals that bolster the sincerity of her heartfelt confessions tenfold.
And while DAMOYEE might have full confidence in the strength of her own feelings, she is not so sure that they are reciprocated. "Wish they'd tell me that they liked me / Just a little speech, I'm no fantasy / I'm the reality you might resist to see," she sings, suddenly second guessing her prospects at love. But even if there might be slight trepidation, the singer-songwriter is reinvigorated by all of the possibilities that come with new love, happily donning the rose-tinted glasses for the six minutes of pure bliss that is "Crush."
:: Someday My Thoughts Will Be Like a Range of Mountains – Alexis Castrogiovanni ::
Someday My Thoughts Will Be Like a Range of Mountains is the most recent EP from cellist and vocalist, Alexis Castrogiavanni. Joined by a backing band of drums, baritone saxophone, bass guitar, and harp, this collection of songs and artists spans a creative spectrum of sound that is all at once experimental, melodic, and lush. The EP opens with "Ex-Girl" which features a repetitive bass line, punctuated drum beat, and excerpts of howling, and effected baritone saxophone. It is its own kind of heavy. The next song, which happens to be the title track, opens with a flurry of cello and sax that serve as the foundation for Castrogiavanni's poetic recitations. The three voices, cello, sax, and Castrogiavanni, move and grow together in a harmonious unity that is discordant at times and highly melodic at others.
"A Certain Point" is the shortest and perhaps most straightforward moment on the EP. Driven by more direct instrumentation, drum beat especially, the track takes a necessarily simpler backseat to Castrogiavanni's lyrics: "Can you feel it, When my hands are shaking, I'm so in love with you, At a certain point, Driving in your car, Everything is just green and white and blue." The closing track, "To Catch a Feeling" is an all-around highlight of instrumentation, vocals, lyrics, and noise. The track breathes between moments of simple bass and vocals and swells of percussion and harp; fluctuations of sparseness and density. Front to back, Someday My Thoughts Will Be Like a Range of Mountains is a creative and moving exercise in experimentation, sound, and poetry.
:: "Call It Love" – Felix Jaehn & Ray Dalton ::
"Oh, I think that I've found myself a cheerleader" is definitely a line that Felix Jaehn can sing about me! Way back in 2015, I was a fan of his breezy, trumpet-y production on the remix of "Cheerleader," which helped to propel the then-three-year-old song by Jamaican singer OMI to an impressive clean sweep of the global charts. All these years later, it's great to get an update as to what the German DJ has been up to in more recent times. He's put out two studio albums– I (2018) and Breathe (2021)– and laid down some flashy house production for an extensive number of vocalists.
Among the most recent of them is Ray Dalton, who also guest-starred on another major 2010s hit: "Can't Hold Us" by his fellow Seattlites Macklemore & Ryan Lewis. Nearly a decade after informing us all that "tonight is the night, we'll fight 'til it's over," it seems like Dalton has detected that another special evening has arrived. "There's somethin' in the air tonight, way up in the blaze of gold," he sings on "Call It Love." "I feel it in the sky above and way down in the waves below." Add Jaehn's bassline-heavy pop and the end product is irresistibly catchy: you'll likely follow Dalton's instructions to "sing it back to me, sing it back to my now" without any hesitations.
:: "Sun Playing Tricks" – Kiki Holli ::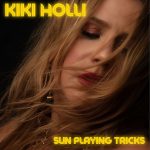 Our mind can easily play tricks on us. Life is filled with crazy optical illusions that cloud our brain. KiKi Holli is a profound singer/songwriter who creates music that is honest and haunting. Her new release "Sun Playing Tricks" is all about the mesmerizing, mirage that can appear after love is gone. With warm, layered vocals hovering atop eclectic slithering arrangements you can really sense those scorching desert vibes. The seductive single was produced and mixed by Grammy nominated Ethan Allen.
The Los Angeles-based artist is known for her addictive indie pop sound and poignant storytelling.  Inspired by greats like Dusty Springfield and Stevie Nicks, her music oozes with so much assertiveness, vulnerability and soul. This release possesses that same emotional depth she is known for.
:: "Simple Yet True" – Sid Seth  ::
Sid Seth's latest offering "Simple Yet True" transcends sonic heights and commences an exciting new era for the exceptional multi-disciplinary. Showcasing richly captivating explorations into creativity and community, his latest single offers an ode to isolation, touching on the stories and surprising comfort that arise with distance.
Having moved to New York from his home in Ahmedabad, Gujarat to study, he was soon faced with the pinnacles of lockdown. He confides, "I was feeling lost in a once bustling city that had abruptly fallen silent. I started painting without thinking too much, and unexpectedly produced a long-forgotten image from my childhood which immediately inspired me to write this song."
Seth's richly captivating chronicles uncover a familial image of childhood. His provoking resonance and remarkable authenticity set him apart, as he sings of fond memories. Despite the physical distance that parted him, Seth's hypnotizing melodies and mesmerizing lyricism bring his narratives to life. Captivating metaphorical bliss into his repertoire, there's no doubt that "Simple Yet True" soars with relatability, proving that there are truly no boundaries when it comes to Seth's creativity.
:: "The Pearl" – The Nagging Doubts ::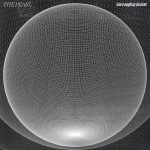 I choose to interpret The Nagging Doubts' second single of the year as a visceral expression of vulnerability and the pain we expose ourselves to when we share our core with others. Released September 13 via Scenic Drive Records, "The Pearl" radiates with an incredible sonic heat: Fiery, jazzy guitar work and a churning beat coalesce in a hearty outpouring of funk-fueled new wave as vocalist Joe Wilks lets loose, his voice a soaring and searing vessel of unbridled passion. "You put out your hand, and they'll laugh at you," he laments in a chorus. "You put out your hand, and they'll spit on you."
Inspired by John Steinbeck's novella of the same name, "The Pearl" explores themes like the dangers of greed (and "how easy it is to succumb to") and the difficulty in achieving class mobility; per the band, the song ultimately comes to the poignant conclusion that "perhaps contentment with where you stand and what you have is the best way to live." The Nagging Doubts' lyrics express shame and dismay in their fellow man, and while they may dwell in this undeniably dark space, "The Pearl" does not drown us in sorrow; in fact, it promises to light a fire in those who listen.
Lookin' for a doctor
But there ain't no one around
We walk in a throng,
through the darkest side of town
Well, they wont give you nothing
unless you got something to give
Even though she's a baby
Just an infant!
Hailing from Sydney, Australia, The Nagging Doubts have spent the past three years building up an impressive repertoire characterized by cinematic soundscapes and surging indie rock heavily influenced by the post-punk revival era. Their EPs Deug Lane (2019) and Autocalm (2021) are each deserving of a listen, and now with "The Pearl" the band seem to be moving into a bold new era of expansive, intimate, and intense musicality.
:: "Hold My Wine" – Arliston ::
Cinematic and tender, Arliston's latest single is the wash of ambient warmth these early days of Autumn need. Released today via Sob Story Records, "Hold My Wine" is intimate and vast, sweeping and stirring: A bold, dramatic outpouring of cathartic introspection comes to life through heated guitars, bustling drums, and vocalist Jack Ratcliffe's achingly expressive vocal performance.
I started learning to walk watching high-school films,
I started looking for something to do.
Ended up on your street hearing neighbours talk,
I swear there's laughter in the next room
I swore I'd live in that house in the hyper hills
I said I'd stay there until I felt new,
Now I can't remember without this house shaped pill
And I've forgotten how to walk too
Formerly the trio of Ratcliffe, George Hasbury, and drummer Jordi Bosch, Arliston formed in London in 2018 and have spent the past four years establishing themselves as harbingers of the intimate, the stirring, and the raw. Bosch left the band after two EPs, Hawser (2018) and The Ground Might Disappear (2022), leaving the duo of Ratcliffe and Hasbury to define what Arliston looks like moving forward. The result is their upcoming third EP Even in the Shade, whose two singles – the delicate, fragile "Mothering," and the emotionally charged "Hold My Wine" – find the band sounding more confident and self-assured than ever before.
"When Jordi (drummer) left the band we assumed all the tracks would just get smaller and more detailed, and that is true for the most part," Ratcliffe tells Atwood Magazine. "'Hold My Wine' is a big exception to this rule! We ended up through-composing this mammoth sample drum part, and even though there were attempts to have live drummers play it, we felt that nothing hit quite as hard as the original sampled drums. So there it remains – a huge '80s drum part, in the midst of an otherwise delicate and minimal EP."
"We've been wanting to make something a bit more playful for a while, so when we first hit on that chorus idea, making a silly middle-class pun on 'hold my beer', everything else just fell into place around it," he adds. "This one was a lot of fun to make. [The song itself] is about that occasional moment of recognition when you look up from the narrow corridor of your own thoughts and are seized by the idea that everyone else has progressed and developed while you are stuck in an unchanged rut. The protagonist attempts to do something about it in the chorus – but inevitably, he gets it wrong."
The head, the heart, the whole
When you fall on your face
Stand up and wait
We'll be fine
The moment has gone
Stand out the way
Hold my wine
While I get this all wrong
Change isn't easy, but Arliston have clearly found their new groove and are leaning into all the things that have made their music so great over these past four years. Their new EP promises to be a captivating experience in itself, but for now, we can get lost in the deep folds of "Hold My Wine" and revel in a moment of musical beauty.
I took a sample of bar from those hyper hills
I took a sample from everyone I knew
But I still can't pin it down with my silk screen stills
How everything around me grew
:: "missing pieces" – braveweather ::
You never know what is truly going on in someone's life. Sometimes those that seem the most joyful can actually be burdened by intense suffering. braveweather has crafted an angelic yet anthemic new single "missing pieces" detailing just that. The eruptive release is delicate while also coming at you hard as vulnerable vocals soar over thumping drums and vibrant guitars. The penetrating piece is utterly relatable as we are all duking it out with our own demons. The song's aim is to inspire others to not let the torment overtake you. The visuals showcase the band playing against textured lighting. The concept is simplistic, but highly captivating.
The Orlando-based indie rock trio concocts passionate offerings that examine topics like mental health, loss, love and life purpose. With everything they do they let their infectious raw emotion be unleashed in full-force. braveweather is influenced by the 90's and early 2000's rock sound while also remaining contemporary. The radiant outfit consists of Christian, Maria, and Tony. They formed 2 months before COVID-19 and being isolated in lockdown provided them ample time to reflect. That deep contemplation can be heard in this insightful single.
:: "Ok Ok Ok" – Hanne Fjeldstad ::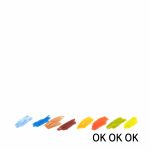 I'm a sucker for a cutting guitar line, and Hanne Fjeldstad's guitar cuts deep on her new single. Churning and charged, "Ok Ok Ok" (released today via Out of the city records) feels equal parts tender and fervent; The radiant indie rock song sees the Norwegian singer/songwriter exploring change, life transitions, and our ability to adjust to a "new normal." What results is something of an anthem for weathering turbulent times and rediscovering ourselves in the process:
Look at me now I'm drifting away
Away from it all I'm waving goodbye
This is the last time you'll ever see me standing right here
I wanna go with you somewhere new a place we can hide
just float into the night
You made me speechless I'm never speechless not like this
When you say that you're lonely
I know how you are feeling
I'm on the outside looking for something to say
You know when this is over
Everything will be ok at least that's what I hear them say
"I wrote 'Ok Ok Ok' during the lockdown, although it's not necessarily about that," Fjeldstad tells Atwood Magazine. "It's more of an observation or feeling that nothing's going to be the same again. I guess I'm actually referring to me becoming a mother for the first time. But the line, 'everything will be ok,' was sort of the motto that everyone was holding on to at that time. Talking about it now, it feels very outdated, but I just borrowed that line; it's not another lockdown song."
Fjeldstad further explains how this track evolved from an acoustic folk song (which has historically been her bread and butter territory) to the uptempo indie rocker it is today. "It felt completely natural, like it always was intended to end up there," she shares. "And the title 'ok ok ok,' that's just laziness – something we called it in the studio while working on it, and afterwards I never bothered to come up with a new name for it!"
Truth be told, "Ok Ok Ok" feels like the kind of mantra we tell ourselves when we need to stop and take a beat. It's that deep re-centering breath we take before leaning in, and with this dazzling song to soundtrack the lean, we're more than ready for whatever comes our way.
Above all this I think I'm afraid
to let anyone see how much this mean to me t
his is the last time you'll ever see me standing right here
When you say that you're lonely
I know how you are feeling
I'm on the outside looking for something to say
You know when this is over
Everything will be ok at least that's what I hear them say
— — — —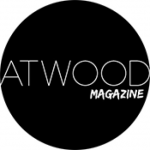 :: Weekly Roundup ::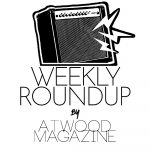 ---
:: This Week's Features ::
---