UK singer/songwriter HENRY's debut single "Give My All to You" is a captivating electro-R&B wave of teenage vulnerability and intimate surrender.
— —
There's nothing quite like coming right out and saying exactly how you feel: The truth is a powerful tool, and when used the right way, it gets powerful results. Such is the magic of HENRY's debut single "Give My All to You," a captivating electro-R&B wave of vulnerability and surrender.
You and I
We're so alike
We just fell out of love,
So let me pick you up,
You surpass
Every girl I meet
Who wants to hook up with me,
When I'm alone
Stream: "Give My All to You" – HENRY
---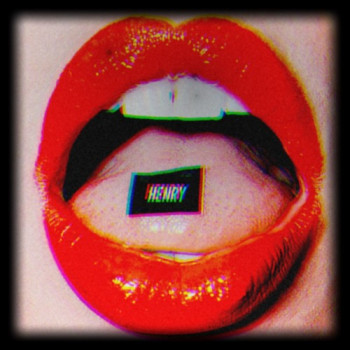 Atwood Magazine is proud to be premiering "Give My All to You," the debut release from UK singer/songwriter HENRY. Hailing from Worcestershire, England, 19-year-old HENRY is a piano talent with a voice that'll make you shiver.
The teenager's first release is a haunting exposé of young devotion and desire.
I know I want you,
And you know you want me to,
I'm not just a good fuck
I want to give this a shot,
Oh, if you want me, you got me,
Right now your hearts lost me,
In your world,
"For me, the song is about falling for someone so much that you just want to give everything up for them, opening your heart so much that you can get hurt, because taking the risk is lusting and thrilling," HENRY tells Atwood Magazine. "It is also about knowing that, that person wants you too. You don't wait to tell them, it just all comes out regardless of the situation you are in. For me, the situation wasn't ideal as the girl I opened up to had another boy in her life, but I knew she wanted me, so I didn't hold back, and neither did she."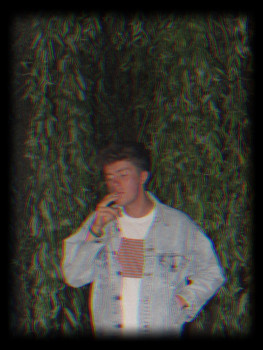 Close-miked vocals give way to dramatic bombast in the chorus as the narrator professes dedication and completeness, in exchange for the same:
I'll give my all to you
Just give me all of you
You know I speak the truth
Show me you want this too
Moving with slick trap vibes and heavy dynamics, "Give My All to You" beats with the intensity of in-the-moment passion, lust, and longing. HENRY's emotions manifest at 100%, pulsing with a drive we can all find quite familiar. Everything is on the line – he's put himself out there, and he can't ever take that back. This is the power of truth: A resonating force full of connection and meaning.
"Give My All to You" is the first taste off HENRY's upcoming EP, written while he was working at a school in Kenya. The record, which as of yet has no strict release date, promises to wrap audiences in the visceral experiences of youth: Burgeoning maturity, new relationships and emotions, and all sorts of defining changes inside and out.
For now, HENRY has delivered to us his introduction: Stream "Give My All to You" exclusively on Atwood Magazine! The song is out everywhere tomorrow.
— — — —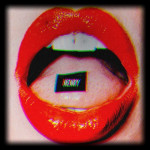 Connect to Henry on Instagram
? © 2018