While one would hope every day makes its mark as a worthwhile piece of existence, we live our lives in anticipation of, recognition of, and appreciation for certain moments. We can't remember everything, so we pick and choose that which matters most to us – the highlights, as it were. What makes these memories stand out is how they differ from the everyday; whatever feelings we experience at those times are ones we only feel occasionally, hence we cherish and elevate them — and when we can, we find ways of recreating them, to feel the rush if only for a second.
Pulsing with urgency and drive, Good Night Gold Dust's new single "Thieves" captures the fleeting, blissful feeling of freedom.
We got a head start
A lucky little lead
Stay close to me, baby
I won't make it if you lose me
Yeah, we pulled a fast one
Clean in the spring air
No security cameras
Ain't nobody gonna catch us
Stream: "Thieves" – Good Night Gold Dust
---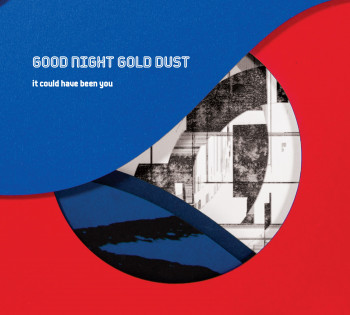 Atwood Magazine is proud to be premiering "Thieves," Good Night Gold Dust's first new offering since releasing their self-titled debut EP nearly 3 years ago. Based in Mankato, Minnesota, indie/electro-pop quartet Good Night Gold Dust (who also go by GNGD) consists of Laura Schultz, Colin Scharf, Michelle Roche, and Zachary Arney. "Thieves" is the first official release off the band's forthcoming sophomore studio EP It Could Have Been You (produced by Brett Bullion & mastered by Huntley Miller) — described as "a moving collection of songs both meditative and urgent that seek to make sense of the "why-you-and-not-me?" of close calls and narrow escapes."
We were running
like thieves in the night
Through the moonlight,
shadows on the satellites
"Thieves" owns this ethos, exemplifying Good Night Gold Dust's penchant for amplified dynamics and magnified experiences. From start to finish, the song is driven forward by a propulsive synth bass – a bed of emotion-laden sound that keeps us lively, on our toes.
Vocalist/guitarist Colin Scharf sings a smooth croon, his voice deep like George Michael's, yet wispy – produced to sound like a whisper come to the forefront. Such is the amplified intimacy we feel throughout:
Remember? Remember me the first time?
How you traced the veins along my arms?
Our skin in the blue light
I've been searching for that every night
Now I'm falling in my sleep
And I'm running into walls
While you're taking what you need
From the shadows blooming all around me
As Scharf explains, the song has several influences and interpretations, all of which came together to create a moment of striving toward euphoria. "'Thieves' might be about the consequences of getting away with something. It might be about a person trapped in an abusive relationship and trying to figure out how to escape. It's definitely a song that came from the deep past. It's good to be in a place where dancing feels ok again."
As he sings the chorus, "We were running like thieves in the night," one can sense this return to that particular moment in time – where the narrator was all-in, and nothing else mattered but the then and now. "Thieves" carries with it pleny of baggage, but at its core, it's a re-enactment of a brief, and fleeting feeling that we can't find every day. It's a special escape, and whether you're listening to run forward or duck into your past, one thing is certain: Good Night Gold Dust are back, and ready to be our winter soundtrack.
I wake up in the ocean
You're screaming from the shore
I'm wild in the water
Breathing like a newborn
I'm tired of speaking in tongues
Creeping over glass floors
Keeping secrets in one hand
While the other's holding yours
— — — —
? © Dan Dinsmore
editing: Hannah Luree Odland
art © David Rogers


:: Good Night Gold Dust ::