John Newman discusses his latest single "Feelings," bringing his live show to intimate venues, struggling to release the music he wants to make, and the spark behind his songwriting.
Stream: "Feelings" – John Newman
---
In 2012, John Newman's distinctive vocals on Rudimental's UK number one smash "Feel The Love" saw the nation suddenly start to pay serious attention to the then 21-year-old Yorkshireman. Capitalizing on that success, Rudimental again teamed up with Newman (and "Too Close" hitmaker Alex Clare) to release the defiant anthem "Not Giving In" to commercial and critical acclaim. With anticipation for a solo release at boiling point, Newman unleashed "Love Me Again" in 2013, which along with his debut album Tribute, hit the top of the charts in the UK.
In 2014, the same year as his album release, John Newman collaborated with Calvin Harris on "Blame," which saw Newman reach the summit of the UK charts for the third time. Since then he has released his sophomore album Revolve and collaborated with both Sigala and the iconic Nile Rodgers on summer smash "Give Me Your Love."
This April, John Newman returned with "Feelings," a euphoric anthem which sees the artist grapple the emotional bewilderment of not knowing where you stand in a relationship.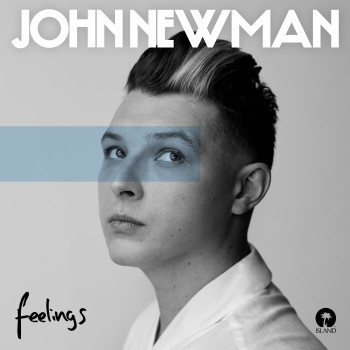 As in many of his previous releases, with "Feelings" Newman manages to intertwine a craftily catchy chorus with multi-layered lyricism. Whereas he unleashed his unrelenting determination with daring grit and tenacity in the 2018 single "Fire in Me," the "Feelings" verses delve into the root of intimate yet wholly relatable emotions.
What sets John Newman apart in an increasingly crowded field is his instinctive knack for combing his various influences (with Motown, Northern Soul and Breakbeat being just a handful) to craft absolute bangers that resonate with millions. He's not one for chasing trends; after becoming increasingly frustrated with the demoralizing industry machine, it's blazingly evident that Newman's sights are purely set on releasing music on his own terms. His honesty is refreshing, and his radical candor finds him openly address the often-unexpected trials and tribulations of being a recording artist — all while still humbly appreciating his momentous successes.
Atwood Magazine chatted with John Newman about his latest single "Feelings," bringing his live show to intimate venues, struggling to release the music he wants to, and the spark behind his songwriting.
I shouldn't be so honest because I get shouted out every time I do this, but I don't give a shit anymore. I just want to release songs that make me feel fantastic.
A CONVERSATION WITH JOHN NEWMAN
Atwood Magazine: You just released your new single "Feelings," what's the story behind that track and how was the process of intertwining that sense of confusion in a relationship with such vibrant, upbeat production?
John Newman: Yeah, it's something I've always done with like with "Blame" and "Love Me Again." The lyricism can delve into quite negative places, but I think I always try to give it a positive spin. I think it's a reflection of my mind, to be honest. I do acknowledge negative subjects, but I always turn them into a positive, which comes out in my music.
This is one of those as well, the chorus isn't so positive on this one as it is with the other ones, but the feeling is a lot more positive. With this one, I just wanted to make a banger with it and just get a positive vibe out there but it's dealing with a situation of not quite knowing where you stand in a relationship through dark and hard times and whether it will continue.
Do you find it quite easy to recognise those positive that are still present in the negatives?
Newman: It's a bit of an extension of my mind, it generally is what I tend to do. What I tend to find is that say someone's driving to work and the road's blocked, they'll still take it, but I wouldn't even be taking the road anyway. That's how I operate in life and I'd never write something that revolves around the like sentiment of no.
No is the probably the worst word in the world. I think it's such a damaging word when you're trying to do something, so I don't allow it. I try to move on and think differently if it's a no. That's me just putting a positive spin on everything and I do tend to do that.
"Fire in Me," your last single, marked your return after a two-year break. How was coming back to release music after that brief hiatus?
Newman: Honestly, it wasn't really a break. That was the most difficult thing about the whole situation and look I might as well be honest, I think that's the most important thing about certain decisions that I've made in the past few months, is that it was driving me to the edge of my mental stability and my mental health.
This whole kind of sit, wait then try, try and try release a single and then trying again to release a single then one gets through and it's not the one you want to release. The track I released "Ole" wasn't my song, it was Calvin's song that I sang which was great, but it wasn't me; it didn't feel like me and didn't have my emotion. With "Fire In Me," that's when the formula began and what I was just constantly listening to pop radio in my car or going on Spotify and going these are the formulas I must abide by and if don't my management or label will tell me that this isn't going to work on radio.
It's only releasing that I've been set waiting and questioned my whole career and feeling ridiculously depressed and struggling mentally with it all. I've kind of just turned away and said, "fuck it," it's either I quit music or start doing it the way that I want to. The way is to not necessarily think about the formula like I didn't use to.
You know when people turn around and go, "Ohh John Newman, you're such a genius. "Love Me Again" was such an incredible formula, how did you do that?" I'm just like you think I did that by a formula, there's a weird string line into a guitar line before the chorus comes in. There's no formula there. It's just me making music that was inspired by Motown, House music and everything really but it's not me following a formula; it's me taking my influences and blaring them out there.
I feel like it was starting to become more generic and, basically, what I'm trying to say is after going through the motions and struggling mentally with success and everything, I'm completely fucking down with it. I'm so excited to just release music that makes me feel so good and that I love. If people want to come on that journey with me, I'm so ready but if they don't, you know what get back to slagging people off on the internet, I'm not bothered (laughs).
With "Feelings," was it more a freeing feeling releasing that compared to some of your other releases?
Newman: It was but again it felt like I was following the formula there. The only reason it felt good was because I wasn't sat waiting for people to make decisions. It was my choice out of a bunch of songs but it still gets passed around all the teams and everything who say things like "it needs that little bit of intro for Spotify and everything" and you're just like "alright, yeah yeah yeah." Then you get to the end and release it and, to be honest, you're over it and that's really difficult.
I shouldn't be so honest because I get shouted out every time I do this, but I don't give a shit anymore. I just want to release songs that make me feel fantastic. Enzo Ferrari once said, "My favourite car is my next one" and that's the same with me, my favourite song is always the next one because you learn what you should and shouldn't do throughout releasing. I've learnt so much from abiding the formula and being the good boy who listens to everyone around him and agrees. I'm so done with it; I just want to make music that makes me feel fucking great.
Your debut album dropped in 2013 and your sophomore album was released in 2015. Since your last record, the industry's gone through so many changes. What are the biggest changes you've noticed, and how have they affected you?
Newman: I think that's it with the formula, but they haven't got it right. When they say that there's a formula it's not correct because the likes of Lewis Capaldi come along and absolutely smash the formula to bits. Let's be honest when Lewis Capaldi played that song which was his 4th single off the album, there was a reason it was the 4th single.
I reckon the label will probably turn around, or whoever it is, and say "genius move by us, wasn't it? Because we built it up to get to it." Nah, it was the 4th single, you've just put that out haven't ya and, by chance, it's connected with the public and gone to number one for seven weeks.
Because it's a fucking brilliant song and he's a funny guy and a nice guy, it's enough. People just want to hear a great song and they're so sick of all of these collabs and all of this formula stuff and radio on plays this and this because that song has just proved that's not true.
Everyone just loves a good song and that's where the music industry has changed, it's under this false belief that everything has to sound the same and everything like that. But it's always been there, you look at like 90's boy bands, they all sounded the same. Also, like EDM all sounded the same, we go through this period of things but what I've learnt from a first-person perspective and what people have learnt in general is that the song always wins.
Write a good tune that people connect to and it doesn't matter about what formula is used or what sounds are on the radio or whatever, people will just go "Nah, I just love that song."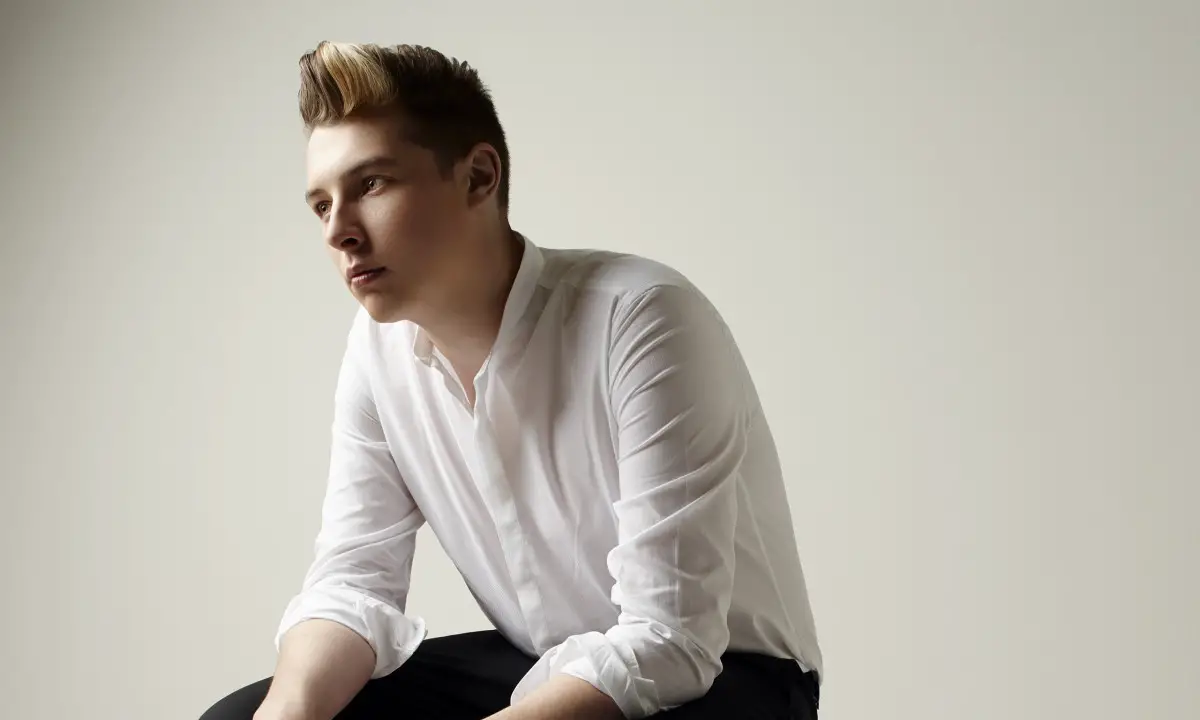 When you envisage people listening to your message, what do you hope they'll feel? And is thinking about people's interpretations or reactions or whatever in the back of your mind during the creative process?
Newman: It's a shit line to say, but because I'm not one of these artists that consider themselves higher up on the hierarchy than any every member of the human race, I consider myself to be the same as any person out there. We've all got skin and we've got bodies. I think that's the thing, I believe when I make music because we are all similar people, it doesn't really matter. Like I don't need to sit there and try and make it relate to one person because what about the other people.
You can't guess what the public wants so the best thing to do is don't ever let yourself get too egotistical and just write about the general shit of day-in-day-out stuff of relationships that everyone goes through. In theory, it should just relate any way, like I'm not singing about hanging in VIP clubs and getting with models, you know?
When writing, when something emotionally impactful happens, do you feel the need to like immediately to write about it or do you take your time to process the situation?
Newman: It's a bit of a spark, like how you would have an idea to write an article or do a piece on something where you're "Oh shit, that's really interesting. I really want to write about that." It's just that. Like in the same way that anybody else gets any idea. Like ohh I might go walk the dog in the park or whatever.
It's just like "ahh I should write about that because that's clogging up my mind or then you also get your drastic on-the-point ones where you're like "nah, I'm fucking raging about that subject and I want to write about it because it helps me mentally."
To be honest, everything got a bit too much like every time I was in an interview, it was just Taylor Swift, Calvin Harris, Brain tumour and I started getting a little bit like "Oh my days, I couldn't breathe, I couldn't speak." My success was going down, I wanted to release some music I liked, and I got in a really bad place mentally because I stopped making the music that I needed to make.
I started to go see a psychiatrist because I was it really important for me to be able to say it because everyone in modern society just judges you, as soon as you say something, they judge you for having an opinion. Whereas when you sit in for a psychiatrist, you know, you cry for an hour and then give them a tenner and fuck off (laughs).
Mate a tenner's cheap, if you know anyone for a tenner that'd be great!
Newman: Yeah, I'll drop you the number (laughs). But, for that, it was because I'd stopped making the music I needed to make to express myself. What that led to was music I wasn't enjoying, and I wasn't expressing myself and it started to challenge me mentally because I didn't have my musical psychiatrist, which is the music I love making and releasing. So that's the most important thing to me.
It seems like your biggest songs encompass simple hooks while incorporating an authentic honesty and emotional intensity. Do you ever sense, at any point in the creative process, the songs that are going to resonate with people the most and become your biggest hits?
Newman: You get a feeling in your stomach and I think that's the one you should follow because that feeling in your stomach is the one you love the most. In terms of the simple hooks, again, people turn around and go "that's so simple and such a great formula or whatever," but it's not. It just feels good to sing something that's really catchy round and round again. It just feels great. Like it feels great to me, I'm a music lover and I go to gigs and I'll stand there in the middle of the crowd and I'll get smashed singing along to tunes and simple hooks are the ones I enjoy singing back to the artists.
It's a great feeling for me to work on my music and go what do I like singing the most and it's just simple hooks round and round, that are empowering and say something.
It started to challenge me mentally because I didn't have my musical psychiatrist, which is the music I love making and releasing.
What's it like having a string of singles that are so ever-present in society like "Feel the Love" followed by "Love Me Again" then "Blame"? And did your emotions surrounding that accolade of getting a number one change every time?
Newman: Yeah, it's amazing and it was a blessing in disguise. I was so young and naïve and just like "wow, this is amazing" and going out there and throwing hoovers in hot tubs and running around in my boxers at after parties, just going mental. I was loving it, but I didn't quite know what I'd achieved. Now I go into my mum's house and I see, because I've written number one songs for other artists and stuff like that, this vast collection. That's not an egotistical way of saying it, just that it's mental. I've never ever appreciated that collection as much as I do now because I'm starting to realise what we achieved, with the Rudimental boys or what me and Calvin achieved in terms of Spotify records and stuff like that. For "Love Me Again," on my own, like what I achieved there, a chain of three number one singles, is just mind-blowing. It's so mental.
I think it's funny because it's a longevity thing, you know, it's Anthony Joshua's next fight and how he comes back and moves on in the future, and he'll now appreciate those wins that he's got. For me, I've been knocked down enough to know that if this next bit goes really well, and I've made music that I love and people connect to it in some sort of way (which is an extra bonus), if that ever happens again, which I want it to, I'm a focused guy and I'm focused on this, I'd be absolutely mind blown. I'd probably break down in tears because it would be the end of a really long fight.
Speaking about the popularity of tracks, how does it feel to be putting an album out when today's music landscape has, in some respect, eroded the importance of albums?
Newman: I think it's not being done right and that's the problem. I think the likes of Ed Sheeran is privy to how it should be done and for some reason at some point in time because started releasing the albums first thinking they were big enough. Like nobody's big enough anymore in general, you're forgotten if you don't get it quite right.
I think when you put out an album first, unless you've got an intense fan base that'll listen to it first, nobody's that interested. You need to put singles out first and have hits, that's why albums sell. Ed's just done it now, he's put out a chain of singles that'll turn into the album. I think as long as you do that, it's okay. As long as you're also willing to understand that those last 6 tracks out of a 10-song album, and 4 of them have been hits, could potentially be thrown in the bin, then it's fine.
You don't class it as being thrown in the bin but it's back to what I was saying before, as long as you class it as I've had a fucking experience, I've expressed myself and I've loved the process then it doesn't matter. You shouldn't be thinking about success; you should be proud of yourself and what've made.
Your intimate tour kicks in York in this Sunday. What the thought process behind playing much smaller venues in places that a lot of artists don't visit?
Newman: I was going on tour on the backend of John Newman phase one almost, and we're going into phase two now, towards the end of that I was just sitting in posh hotel rooms then into a posh car then into a posh venue and going playing a corporate gig or whatever. I was like what am I doing? Yeah, I might be able to buy a new kitchen, but I won't be able to do it for long because I'll be so depressed and demoralised.
I said "right, I don't want to do them gigs anymore, it's sending me to the edge. I don't want to make formulaic music. I don't want to just grasp on for dear life, I'm done. I'd rather just do something else."
It's funny. I went to do this fast food challenge thing and I've just made a rally video because I wanted to do that. Like why can't I do that? Any other person can do that, why have I got so many people telling me I can't do this stuff?
Then this idea was again me just going with my new music, I don't just want to chuck it at a radio station and have them decide whether it's going to be a hit or not. I don't just want to chuck it at someone and go please make it a hit and do the promo from London and not actually connect with people and just assume I'm going to have a hit.
So I'd rather take my new music that I'm making and go out there and play it to people, get their reactions and see what they think because they're the people that I'm connecting with, not the middlemen. So that's why I want to go and do this. I want to go and travel, get in touch with the country that I'm from and that I release music in mainly, connect with people again, play the new songs and have a really good time.
We're filming a documentary which is going to be fucking stupid, it's basically like a Top Gear style thing. We've got his old campervan and we're driving it around the country meeting people all along the way. People can track us and follows us and listen to the music that we do and everything like that. Basically, just going and having a fucking great time and not worrying about people judging you going "Ohh, John Newman's playing small venues, isn't he struggling?" Like no I'm not, it's just fucking real.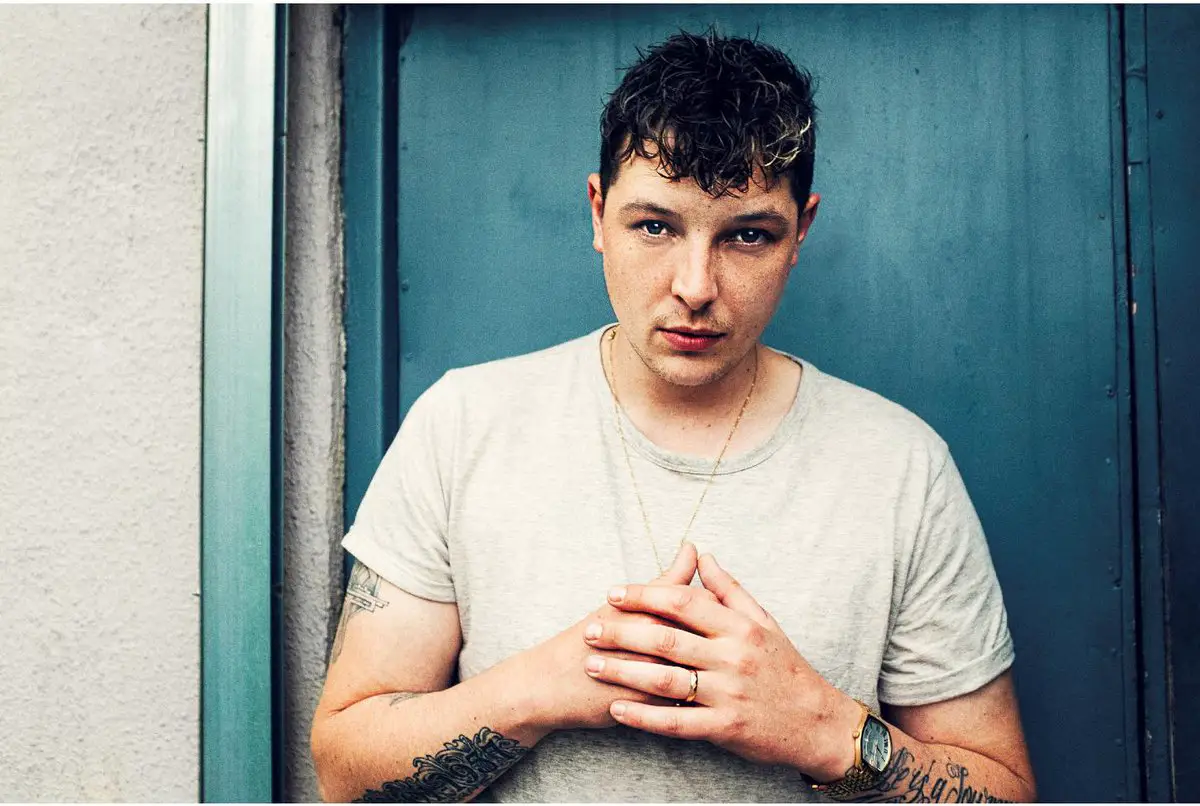 How it's different as a performer playing smaller venues acoustically compared with festival sets or huge headline shows? I saw you back at V Festival in like 2016 but obviously, this tour is a completely different ball game.
Newman: Yeah, it's 100% different. I think the key to this tour is to sit there and talk people through songs. Like maybe with "Blame" at V Fest, I know exactly what we did. You kind of drop the intro and everyone screams then I shout, "are you ready?" then you play the track and it goes mental.
But within the song that I'm actually singing people are just waiting for "blame it on the night" bit so they can sing that bit. But the amazing thing about these small venues is that I can just talk through the songs and people can hear it in a totally different way.
You know that song started on a laptop as a little bit of a ballad kind of tune then I worked on it with Calvin until we got it to where it was. It's quite amazing for people to come and see those songs in a different way, like how I wrote them almost
I wrote them on acoustic guitar or on a piano almost and I wrote them as a strong song not just for the production or whatever so it's amazing for people to come hear that. Like I hate this term and I've heard it so many times throughout this process, "it's amazing that people get to see the whites of your eyes," like I'm Jesus risen or something (laughs). I hate it when people say that, like you must be god and people can see your eyes. Nah, people can see me do that when I go shopping or just like buying my bread from the local shop.
I'm not one of them people and this tour is more about the experience together and sharing moments together. If I saw an artist come to my local town and play his heart out and play the songs, he's had hits with, but also play new ones, I think I'd forever have a connection with that person.
Yeah definitely, it's so cool that you're doing these gigs. As a listener, you get to hear the songs in a different way which changes your perception of it. Like it's totally different humming to something on the radio compared with listening to the lyrics and going, "Wow, this is actually a really impactful song." It definitely changes the meaning.
Newman: Yeah, that's it. Especially in my music when I've been through all this and said it's a get to the bottom of the heart and chuck it on the radio kind of vibe. I think it's amazing for people to get able to go "Ohhh shit, wait a minute, I've been through that, I go through that and I didn't realise that's what he was saying."
Lastly, what excites you the most about the new year, and the ways in which you can share your art with your audience?
Newman: I think what I've learnt is, to put your bets all on one floppy, formulaic single is completely the wrong way to go about it. The way for me to do it, and the way for longevity as an artist, is to just enjoy it and give people music in volume and be consistent, just keep releasing music and keep doing the job I love to do without thinking about it too much.
I think that's what I'm going to do in the future, I've got the most exciting thing I've ever had in my pocket since "Love Me Again." Basically, I've written this ballad that's so exciting and the response has been amazing. I sat down and played it to Ed Sheeran and he was like jealous and proud and angry, a little bit. Everyone that I've played it to has said this is going to change your life. That's all well and good but, for me, I'm just so proud of it because it makes me feel amazing when I sing it. It's called "Stand By Me" and it's so amazing to be holding that in my pocket until the time's right and introducing people to a new phase of John Newman music through the next few months.
It's exciting to be able to introduce people in a nice sort of way which is to the heart, up close and personal through just connecting with people.
I think what I've learnt is, to put your bets all on one floppy, formulaic single is completely the wrong way to go about it.
Okay, I lied, one more question. With a song like "Stand by Me," at what point will you know that you're ready to release it?
Newman: I don't know if I ever will, but I don't think now's the right time. I think now is the time to go out and engage and connect with people again. I think the best time will be once I've built up a catalogue of this era again. I think the right time is when it feels right to go because the public and radio trust that I'm going to release the right track.
If I released it now, it would just be me putting all my hopes on one track again and trying to get in the top right-hand corner from the other side of the pitch. I don't think that's the right way. I want to build it up and give it it's integrity and show everyone that I'm serious as an artist and I'm here for a long time, not just to keep putting pop tracks out every year.
— —
— — — —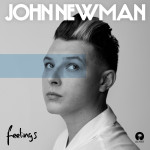 ? © 2019
:: Stream John Newman ::
---
:: John Newman Tour Dates ::
Thu 18 Jul 2019 Guildford: Boileroom
Fri 19 Jul 2019 Brighton: Patterns
Sat 20 Jul 2019 London: The Lexington
Mon 22 Jul 2019 Bath: Moles Club
Tue 23 Jul 2019 Newquay: Dead Famous
Wed 24 Jul 2019 Bournemouth: The Anvil
Fri 26 Jul 2019 Margate: Elsewhere
Sat 27 Jul 2019 Nottingham: The Bodega
Sun 28 Jul 2019 Hull: The Polar Bea
8 October – Newcastle University
9 October – Glasgow Old Fruitmarket
10 October – Manchester O2 Ritz
12 October – Leeds Beckett Students Union
14 October – Bristol SWX
15 October – Brighton Concorde 2
16 October – London O2 Shepherd's Bush Empire