An intense study of musical symmetry and beauty, Do Ra's debut EP 'GEMS' channels moody, mellow indie rock through a nuanced exploration of structure and intent.
— —
Do Ra's debut EP is more than a moody indulgence of mellow indie rock: A nuanced exploration of musical structures and their impact on emotion and sound, GEMS is an intense study of musical symmetry and emotional beauty.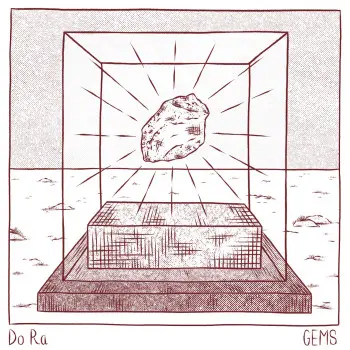 You say you wanna
go with me to London
You've got a stone that's gonna pay?
You say you found it by the river
'Cause you're a gem hunter
Today?
Both as cartoon eyes
To wrap it in sight
No they're not unlike
Cartoon eyes
Atwood Magazine is proud to be premiering GEMS, the debut EP from Portland, Oregon duo Do Ra (independently out Friday, October 26, 2018). Consisting of Jeremy Hollen and James Alton, who met each other in a college music course ("where they learned that a catchy melody is not enough"), Do Ra is an intentionally interesting musical entity built on a desire to make music that is not only fun to listen to, but also meaningful and, perhaps, innovative.
The band's name itself alludes to deeper musical meanings: "Do Ra" refers to the lowest two playable notes on a guitar, performed in Solfège (ie, the sung musical scale, Do Re Mi Fa Sol La Ti Do). A precursor to their music itself, the band's name helps us understand the nuanced way in which they approach music as so much more than a series of notes, chords, harmonies and melodies: They're making fun musical math.
Running at an exact nine-minute length, Do Ra's three-song GEMS EP is the first in a series of work revolving around symmetry. "Outside of it just being nice to listen to, our goal with GEMS was for it to be very intentional," Jeremy Hollen tells Atwood Magazine. "We draw a lot of influence from classical genres, wherein the music's organization and development its most important feature. Right now, I'm in this phase of symmetrical forms because of their elegance and the fact that it forces deliberateness with the music."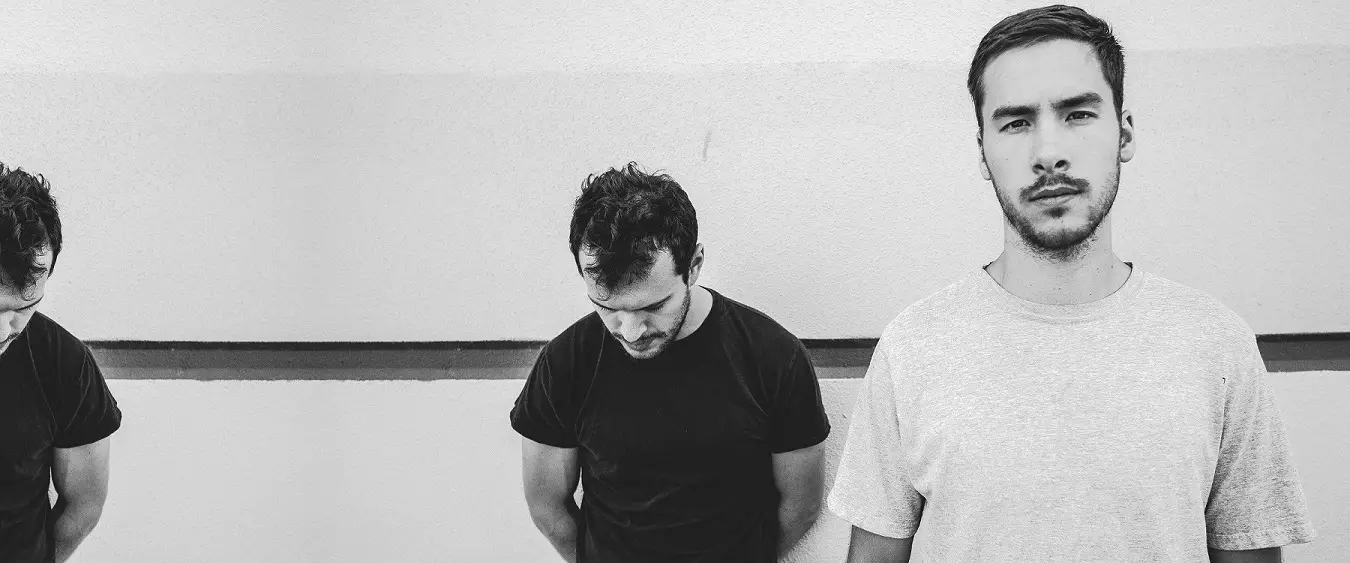 The classical masters understood the profound impact (and therefore importance) of musical symmetry. From Haydn and Bach, to Beethoven and beyond, symmetry was employed to develop intricately-structured pieces that maintained a catchy simplicity. The way they manipulated scales and chords whilst staying within the rules of their time has dazzled centuries of scholars, and is a key reason that we continue to study and revere pieces composed centuries ago.
Thus, while Do Ra's music isn't reinventing the wheel, this first offering is unique in how openly it integrates symmetrical structures of "old" into newer sounds and stylings. The driving, edgy "Cartoon Eyes" sets the stage with a continuous riff, establishing a pattern of musical and rhythmic movement that Do Ra then proceed to explore and manipulate throughout the song.
While perfect in thought
Was I sad eyed as I saw?
A gem omega
You're a flu of my age
Yet I am after you everyday
Burned the whole kitchen down
Scrambling egg
But recipe critics call "Too eager to offend"
Tasted great
Somehow if I can just
See that I don't abandon goodness
Right now I know I must
Seem like a dope smiling crooked
Hollen explains, "All three songs informed each other and came from the same musical ideas. So for example, at the smallest level they are all built around two chords alternating back and forth. As you zoom out there is the same symmetry between the songs as a whole with Moonstone and Gemstone being very close variations of one another and surrounding Cartoon Eyes. There's also this element of growth and cohesion in the time signatures of each song. In thinking about symmetry, I kept coming back to physical beauty. It's more inescapable and counterfeit than I've ever seen it, and it's driving me crazy. Not only the façade, or the broadcasting of it all – but the part of me that likes it."
GEMS appreciates the physicality of music – the relationship between a string of notes, a progression of chords, and so on and so forth. It is, per the duo, "catchy choruses and honest lyrics that blanket deep complexities. Small musical ideas become Legos as they develop into full songs and even larger groups of them." Listening through to the touching "Moonstone" and dynamic "Gemstone," one can feel Do Ra fully owning their unique approach to music-making in 2018; they've found a way to blend rock, pop, and classical with care not only for how the music sounds, but also for how it works.
Found a moonstone on a walk
Missed it almost but I did not
How quickly my claw
Fought it from the
Soil and I thought
"Oh what a what a rock"
It's a fright;
When so much of your
Daydreaming happens at night,
To find the rot got in one drop at a time,
To need another fiat of God to unwind
This is music on another level, and we cannot wait to watch how this Portland duo progress in the months and years to come. Experience the full record via our exclusive stream, and peek inside Do Ra's GEMS EP with Atwood Magazine as Jeremy Hollen goes track-by-track through their debut!
Stream: 'GEMS' – Do Ra
[soundcloud url="https://api.soundcloud.com/playlists/625705545?secret_token=s-uBNyI" params="color=ff5500&auto_play=true&hide_related=false&show_comments=true&show_user=true&show_reposts=false" width="100%" height="350″ iframe="true" /]
:: Inside Do Ra ::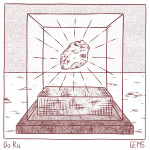 — —
Cartoon Eyes
In each of the three songs, the narrator is under a different spell of beauty. "Cartoon Eyes" outlines the discovery of something beautiful leading to a desire to monetize it. Beauty is heavily commoditized – and rightfully so I'll add – but there's a warning to consider. Traditionally, a tritone is the ugliest pair of notes in music, but here it becomes the hallmark of the chorus.
Moonstone
"Moonstone" is the most honest of the three in that it's coming from me. "Me" meaning I didn't have to inhabit a different version of myself to write it. I've got insomnia and was caught awake one night ("It's a fright when so much of your day dreaming happens at night") thinking that awareness of this technological revolution in beauty is the defense against it. ("On screen she's just so beautiful. Though I've an eye caught – I am not").
Gemstone
The whole EP comes together figuratively and literally in "Gemstone." It's written from the shoes of this character that doesn't recognize true beauty. Cooking became the metaphor in trying to keep it quirky and light. The modal melodies helped with that too. There is a lyrical palindrome in the chorus to further this idea of symmetry, "was I sad eyed as I saw/A gem omega?" The end is where all of that planning really paid off. Music and lyrics from every song return and overlay the last minute. The bass is playing a variation of Cartoon Eyes, and the piano is playing the verse and chorus of Moonstone.
A Gem was a way to outline this period of thinking for us. With the whole thing wrapping in exactly nine minutes, it was a way for us to briefly and deliberately put a first foot forward as Do Ra.
— — — —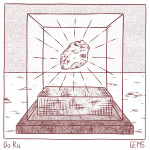 album art © Jodie Beechem 
? © Tim Slusarczyk