Filled with jazzy riffs and fresh beats, Tom Misch's debut album 'Geography' can be broken down into the three main stages of a good party.
— —
It's is not at all surprising that Tom Misch's new album, Geography, is filled with jazzy riffs, fresh beats and even a few emotive singer/songwriter feel-alongs.  The fact that Misch shares space and ideas with hip-hop legends the likes of De La Soul is exciting but still, not surprising. What is surprising about Geography? It's Tom Misch's debut album.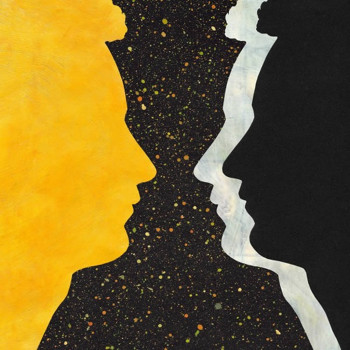 Tom Misch has been producing beats and tunes since 2011 via SoundCloud. He's collaborated with musicians like beautifully dynamic indie folkster, (Jess) Carmody, Hip Hop maestro Goldlink, and his French jazz+beats multi instrumentalist soulmate, FKJ. Over the last few years Misch has contributed a few EPs and played along in some YouTube sketches like, Amoeba Record's "What's in My Bag" and Fact Magazine's "Against The Clock." It's not hard to get to know Misch, he puts himself out there and is game to play in the sandbox with a wide variety of talents.
As Misch puts it in a behind the scenes documentary about his 2017 EP, 5 Day Mischon: "I really love bouncing ideas off people and collaborating, two flavors together. That's the beauty of working with someone that's interested in music you can share ideas."
Released April 6, 2018, Geography is a thirteen-track journey into Tom Misch's soundscape that can be broken down into the three main stages of a good party.
Stage 1: Setting the Scene + Exciting Arrivals
As party hosts mix drinks and pass hors d'oeuvres, jazzy instrumentals such as "Before Paris," "Tick Tock," and a cover of Stevie Wonder's "Isn't She Lovely" fill the air with the right kind of cool and positive vibe to get the party started and keep the vibes flowing.
Stage 2: In Full Swing
When enough drinks have been passed and people have their dancing shoes on, break it down and get with funked up with bass driven, disco grooves like "South of the River," "Disco Yes" and "Cos I Love You."
All Boom Baps and synth claps, these tracks could bring the party in a quiet library on a Wednesday night. No one can escape these good vibes. Especially when they are being driven by Misch and guests De La Soul in Bossa Nova-esque "It Runs Through Me"
Yo, I wear notes like coats
Blues like doos,
war for the rhythm, soul that glues
That bounce to my bones,
that jazz in my spine
The hop is my home, rap is my grind
I'm grindin' on the back side of life,
we dance
She threw me a chance,
her hands in my pants
Actually, my pockets holdin' me tight, whispering a dream
I could hold in the night
Moving with the chill flow of '90s rap and bumping with a heart beat that waves you on with a wink and a proud "play on playa." Good times will be had by all.
Listen: "It Runs Through Me" – Tom Misch
Stage 3: Real Friends Stay and Slow Dance
Peripheral friends have all gone their separate ways, but your crew still has their shoes off with no intentions of fleeing the scene. Have a snuggle to slow jams like "Movie," and "You're on My Mind."
With lyrics like this, "You're on My Mind" is the perfect soundtrack for a hug and sway between loves:
And as the sun goes down
And the stars come out to play
I bet tomorrow I'll be sleeping
I'll be sleeping all day
And this fire I feel
Why is it burning so slowly?
I can't stop thinking of you
Like the five pounds you owe me
Cos you're on my mind
Cos you're on my mind
You're all I can find
Cos you're on my mind
Listen: "You're on My Mind" – Tom Misch
---
By the end of Geography, you look back with a sigh and think, "We've come so far!" which is exactly the title of the album's last track. These four words also happen to be the only lyrics, but because Misch keeps pressing the refresh button by changing up the instrumental stylings every few bars, "We've Come So Far" really moves. Taking us through the different genres visited throughout Geography, it's a very tidy closer.
Tom Misch really gives us a complete sampling of all he has learned and all he has to offer with Geography. Along with his collaborative nature and experimental mindset, we can be sure that there is more groovy greatness yet to come.
— —
— — — —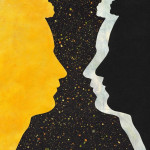 ? © Tom Misch
Geography – Tom Misch