Atwood Magazine is excited to share our Editor's Picks column, written and curated by Editor-in-Chief Mitch Mosk. Every week, Mitch will share a collection of songs, albums, and artists who have caught his ears, eyes, and heart. There is so much incredible music out there just waiting to be heard, and all it takes from us is an open mind and a willingness to listen. Through our Editor's Picks, we hope to shine a light on our own music discoveries and showcase a diverse array of new and recent releases.
This week's Editor's Picks features Primer, Monica Martin, Dehd, Riley Pearce, Blossoms, & GOON!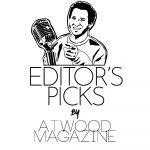 ---
Buoyant but layered, Primer's "Just a Clown" is an undeniably emotional upheaval dressed in dazzling synths and soft, soaring vocals. The lead single off her forthcoming sophomore LP Incubator (out 4/15 via Egghunt Records) finds Alyssa Midcalf reaching epic heights through stadium-sized pop and the emotional unrest to match. Synths shimmer, glimmer, bustle, and pop as the artist dwells in a turbulent space.
"'Just A Clown' is about nepotism, failure and having a dream that's tied to a string that's being pulled a little further from you every time you feel like you might be close enough to grab it," Midcalf explains. "It's about the godless crush of the music industry and more broadly, of capitalism. And how silly and demoralizing it can feel to dream big for something. I wrote the song a few years ago but the feeling behind it is a continuous, ongoing cycle for me. The cycle goes: I get excited and fired up about something > I get a reality check about the thing > I feel like a clown > I want to quit > I get excited about it again. It's just the most embarrassing feeling to put yourself out there and be vulnerable, earnest and sincere. It's always been difficult for me so making it the subject of a pop song was a way for me to work through it."
The beauty of "Just a Clown" is that it's as big as it is small: The song hits on an individual level, and it's perfect for singing your lungs (and heart) out – and in truth, it makes a great pump-up song. No doubt Primer's got more of this magic in store for us in Incubator, but for the time being I'll be dancing to this song on repeat.
"Go Easy, Kid"
Monica Martin
I was a huge fan of Monica Martin when she led the alternative band PHOX (their debut album will always be worth returning to), and it's been wonderful to watch her artistry blossom in the years since they split up (ahem: "went on indefinite hiatus"). Released late last year (and then again last month, this time with a stirring James Blake feature), "Go Easy, Kid" is a beautifully breathtaking, disarming moment of aching intimacy and vulnerability. Martin's delicate vocals fill the room as, together with gentle piano and elegant orchestral accompaniment, she takes a hard and honest look in the mirror:
I commit myself to sabotage
See, I can get what I want
Then I'll make it hard to hold on
Convince myself that I'm without a god
A spiritual fraud who got lost in her own sad song
We were talking out back by the garbage cans
About dreams that we had and the five-year plan
Missing the mark, I'm laughing in the dark
'Cause, after all, no one's in control
Go easy, kid, it's only rock and roll
A sense of surrender and humility course through the air as Martin undergoes a formidable inner reckoning. On one hand, there's all these great forces within her, fighting for control and to be represented in her words and actions – even in her art. On the other hand is a feeling of insignificance and knowledge of scale: The sobering knowledge that she's only one person, and that all of these great trials are isolated to her lived experience. "Go easy kid, it's only rock and roll," she reminds herself. It's reassurance and encouragement all in one: A lifeline full of weight, warmth, and wonder.
Pledge allegiance to some sanity
It comes into view for a moment or two, then it leaves me
Apologizing to the neighborhood
And all the calls will be saved, look
I wanna be brave if I could
I was talking out back with an empty man, he said
"'Member times that we had before you got in that van
Left me in the dark, alone in the park?"
'Cause, after all, no one's in control
Go easy, kid, it's only rock and roll
Dehd's Valentine's Day '22 contribution is a raucous indie rock outpouring – the kind you used to hear streaming out of New York City's clubs back in the early 2000s. Searing and cinematic, the feverish "Bad Love" hurts oh so good:
I was a bad love
Now I can get some
I got a heart full of, I got a heart full of, re-re-redemption
I was a bad love
Now I can get some
I got a heart full of, I got a heart full of, re-re-redemption
The pep of The Ramones meets some Strokesy charm on this exhilarating burst of passion, driven (of course) by some bad love: Dehd's Emily Kempf explains that the song "is about recovering from love addiction and making a decision to stop choosing and aligning with people who aren't your energetic match. I wrote it for myself and for everyone who needed to hear a song about choosing new forms of love."
"It's about chasing a relationship with oneself rather than an unhealthy one, one that just doesn't quite fit, or a codependent one. everyone experiences loneliness and everyone needs connection. I wished to reclaim loneliness for myself and others as something not embarrassing or to be a kept dark secret. I wanted to embrace loneliness and being alone, alchemizing it with friendship and behaviors with self that don't involve romance or sex."
Yeah, now run, baby, run
Run from the bad love
New love, baby, come on, honey, give me some
Run, baby, run
Run from the bad love
New love, baby, come on, honey, give me some
I have always had a penchant for songs that reclaim some space for themselves, whether it's out of love, grief, trauma, change, etc. There's often something larger-than-life – an unseen force – driving the music forward, and when I hear "Bad Love," I hear all the weight, tension, and churn that brought this song into the world. Kempf's voice runs ragged by the song's end, and that raw fervor speaks volumes about the emotions broiling within.
"Bad Love" is the first single off Dehd's forthcoming album Blue Skies, out May 27 via their new label Fat Possum. All I'll say is, what a way to start the year off right. Who says bad love can't make great music? This is an indie rock anthem for the ages.
"You and me, we're like furniture," Riley Pearce sings in calm, heartfelt tones. "So still, so quiet, just how we like it… Sewn, carved, and placed in this house of ours." For seven-plus years (since before his debut EP) I've admired this singer/songwriter for the magic he brings to our everyday experience, and now I can say that Riley Pearce truly took my breath away. The Perth artist's song "Furniture" is an appreciation of that deepest kind of love: An intimacy that goes beyond anything that words or actions can convey. It's the love you feel from being together in one another's presence, without lifting a finger or saying a word. It's the love you build over a lifetime together.
Don't I know you
Swear I've seen you every day this week
I remember
You're that girl that kisses me to sleep
Fancy seeing you around these parts
Your face is so familiar
Oh yeah that's right you live here too
Of course, "Furniture" did not come from a decades strong relationship; rather, it came from a place of unrest, thanks (at least in part) to the pandemic leaving Pearce and his partner locked down, together in their small apartment. "The days all blend together and your interactions with each other grow weirder and weirder… it's neither good nor bad, it's just strange," he recalls. "It's an observation of that absurd time for us, spending so much time in that apartment that we were becoming a part of the furniture."
And yet. Heard through this listener's ears, "Furniture" is so much more than that. It's something of an ode to love everlasting: Sure, you don't want to be part of the decor, but you appreciate this person who's come with you on this journey through life over so many years. "Furniture" is the latest single off Pearce's long-awaited debut album The Water & The Rough, set for release June 10, 2022 via Nettwerk.
Compassionate love; companionate love; these are the things we strive for, far beyond the immediate vulnerability and lust of our present. From his beautiful words to his stirring music, Riley Pearce wears that longform love like a warm and welcome hug. "Furniture" is tender, tranquil serenity.
Just when you think Gotham has enough odes and anthems in its pocket, Manchester's Blossoms give us an exhilarating song that sparks fresh enthusiasm and excitement about the City that Never Sleeps. Released in late February, "Ode to NYC" is inspiring and invigorating: A buoyant, spirited song full of familiar landmarks and sights, neighborhoods and street names – each one capable of conjuring a flood of memories in New Yorkers and tourists alike. That's the beauty of New York City: It belongs to all of us, whether we're part-timers or full-timers. In fact, sometimes it's the visitors that remind a native (like myself) just how magical this city really is. Call it the benefits of an outside perspective, perhaps – and yet, listening to this song, it truly feels like it was written by a proud New Yorker who loves his great city, inside and out:
I'm wide awake, Empire State of shock through my body
You can stay on Bleecker Street, Midtown and on Broadway
A sea of pink in Central Park forms from trees of blossom
The Bowery is divine in its own way from top to bottom
The street fairs, Times Square's a kaleidoscope of colour
The skyline's my valentine, I feel like a first-time lover
And so it seems it never sleeps, the subway is my haven
From 42, the Brooklyn loops and Grand Central station
Fall in love with New York City…
"'Ode To NYC' is a love letter to my favorite city and is me imagining running around the city with my wife," Blossoms' Tom Ogden shares. "It also feels like a love letter to her as well. 'I get my kicks at West 56th, we'll go sing Sinatra' is referring to going to watch a tribute at the Carnegie Club which is on West 56th. That club is like something from a Scorsese movie."
Taken off the band's forthcoming new album Ribbon Around The Bomb (out April 29), "Ode to NYC" is a radiant revelry. It's fun, feverish, and earnest indie rock made to warm our bones and lift our souls.
World at your feet, the Lower East Side is where I'll go
We can meet on Rivington, Allen Street, Kat'z on Ludlow
New Mexico just isn't home, you can forget Nevada
I get my kicks at West 56th we'll go sing Sinatra
Fall in love with New York City
"Garden of Our Neighbor"
GOON
I had already fallen for GOON's tender, soothing new release long before I learned just how special this song really is. The enchanting lead single off their two-part EP Paint By Numbers, "Garden of Our Neighbor" is GOON's 'band song' retrofitted to make their name an acronym, and for some reason this level of attention to detail makes the music feel extra special. GOON's calling card of a song breathes in and out with comforting, calming warmth; from Kenny Becker's achingly intimate vocal performance to the track's radiant, visceral breakdown and its sweetly freeing seagull-draped finale, "Garden of Our Neighbor" beckons to us like it's our long lost Eden, finally come to take us home.
somewhere in the ocean
far under the seas
one wing on the other
and anchored to me
is a howling wind, smiling
underneath
down down deep
in emmy's bright morning
lie still in the breeze
them angels are blushing
the evening is green
it is at least to me
underneath
way down deep
"I wrote and recorded this song entirely in one night," Becker shares. "I met up with our drummer, Andy (Polito) at our rehearsal spot that day, recorded him drumming along to a simple midi chord progression, had the chords on a loop, and record him drumming into the Tascam 5 minutes at a time… I got really excited by the idea of having strong contrast between intimate small vocals and massive synths and drums. Vocally, I was really going for a Sparklehorse vibe: Up close, super dry, not double-tracked. That's not something I've really tried much before, but I love how it came out."
There's a vulnerability born from letting your single-tracked voiced sit out there amongst the instrumental fracas. It's like it's naked, alone in the wilderness – but Becker isn't alone, and nor are we. "GOON" is more than a creative calling card: It's an invitation to look forward, to daydream, and to welcome in a spirit of hope, possibility, and wonder. And at the end of it all there lies a bit of tranquility waiting to take us in with open arms. Now in the ranks of "Bad Company," "Black Sabbath," and "Mt. Joy," this is a truly beautiful self-titled song.
— — — —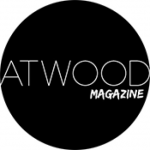 Editor's Picks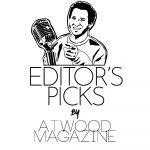 ---