Ritt Momney's triumph of a debut album creates an ambiguous divide between speaking to an audience and a deeply personal internal dialogue, opening a window to a work that resembles the lyrical equivalent of a coming of age movie.
Stream: 'Her and All of My Friends' – Ritt Momney
---
Of the many avenues one can take as an artist, perhaps the most innocuously honest and raw of them all is that of a young musician speaking to the struggles of his or her youth – both internal and external. Thus creates an ambiguous divide between speaking to an audience and a deeply personal internal dialogue, bordering on excessive intimacy. 19-year-old Jack Rutter, better known as Ritt Momney, opens that window to a debut work that resembles the lyrical equivalent of a coming of age movie.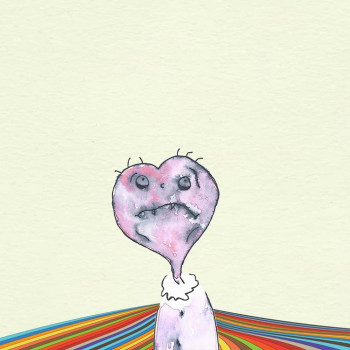 Her and All of My Friends is the first full length LP from the Salt Lake City based musician following two years of singles including hits "Young Adult" and "Something, in General" and continues a trend of pushing the boundaries of genre and emphasizing lyricism. It's aptly summarized as a personal outlet for Rutter on the subjects of relationships, loneliness, loss, and the disparity between his past and the person he's grown to become.
Musically, the album swerves between raw acoustics and juxtaposed synth and overstated autotune – culminating in a sound that veers between the two extremes with seamless yet unpredictable candor. The album opens with a minute-and-a-half piece "I", setting the melancholy tone for the rest of the album underscored by piano. Lyrics, "I'm asking you gently why her and all my friends left me" carry into the second track of the album, "Lew's Lullaby," which continues the theme of loss while offering sonic contrast with saturated vocals and synth. The "her" from the album's opening track is alluded to again in the lines, "She thinks it'd be best if we both just moved on / It's not something she'd say if she hadn't already".
While the majority of Her and All of My Friends creates a feeling of the listener peering discreetly into Rutter's inner qualms, "Pollution / Disclaimer" redirects that perspective with outro lyrics that directly address the listener while acknowledging the carrying theme of lacking a genre in a literal sense, or a sense of direction in a metaphorical sense:
I never promised you a genre or a dance-able song
I never promised that
this one wouldn't go on for too long
And I don't care if they listen
They either won't or they will
But I've been just talking for
two minutes and you're listening still
Despite the title, to reduce Her and All of My Friends to being solely a breakup album (in both a friend and relationship sense) would be an oversight of a deeply religious component that Rutter also struggles with involving the Mormon church. Two tracks highlight this concept specifically: "Command V" and "(If) the Book Doesn't Sell". The line, "Are you still there in every way that you were?" seemingly summarizes the notion of questioning your faith and the overwhelmingly isolating sense of loss that comes with it.
If an album in its entirety was structured like a story, the final verse in "(If) the Book Doesn't Sell" would be the climax of this one. In a lyrical anecdote that can only be fully appreciated in its entirety, Rutter depicts a scene between a personified God and Devil at the kitchen table in a conversation of mutual abandonment culminating in the line, "We solemnly apologize but we won't be there when you die".
Lacking the fear I've been told that God deserves
I say, "What good is a prayer that goes unheard"
He says, "What hope could they find in a book
If the book doesn't sell and the pages stay unturned"
The themes of love and religion hit a crossroads on the track, "On Love (An Alternative Response to Almitra's Request)", which doubles as the album's first single. The title is a reference to the first in a series of proses from poet Kahlil Gibran's study of the human condition, The Prophet. "On Love (An Alternative Response to Almitra's Request)" is Rutter's personal analysis of love through his experience in a contrastingly upbeat atmosphere complete with ukulele. The use of queries throughout the lyrics highlight the fact that Rutter admittedly knows very little on the subject following his breakup:
The deals people make and the love people trade
Is this an art or a business venture?
Is your contest one I can enter?
I'm not expecting any love
But just give me some fun in return
The closing song of the album, "III" is antonymous to the opening track in the sense that "I" acts as a plea to why 'her and all of my friends' are no longer in Rutter's life whereas "III" demonstrates growth with a feeling of acceptance and even gratitude. The final four lines of the album are direct thank you's to the friends and girlfriend for the 'good times' and for the inspiration behind the songs.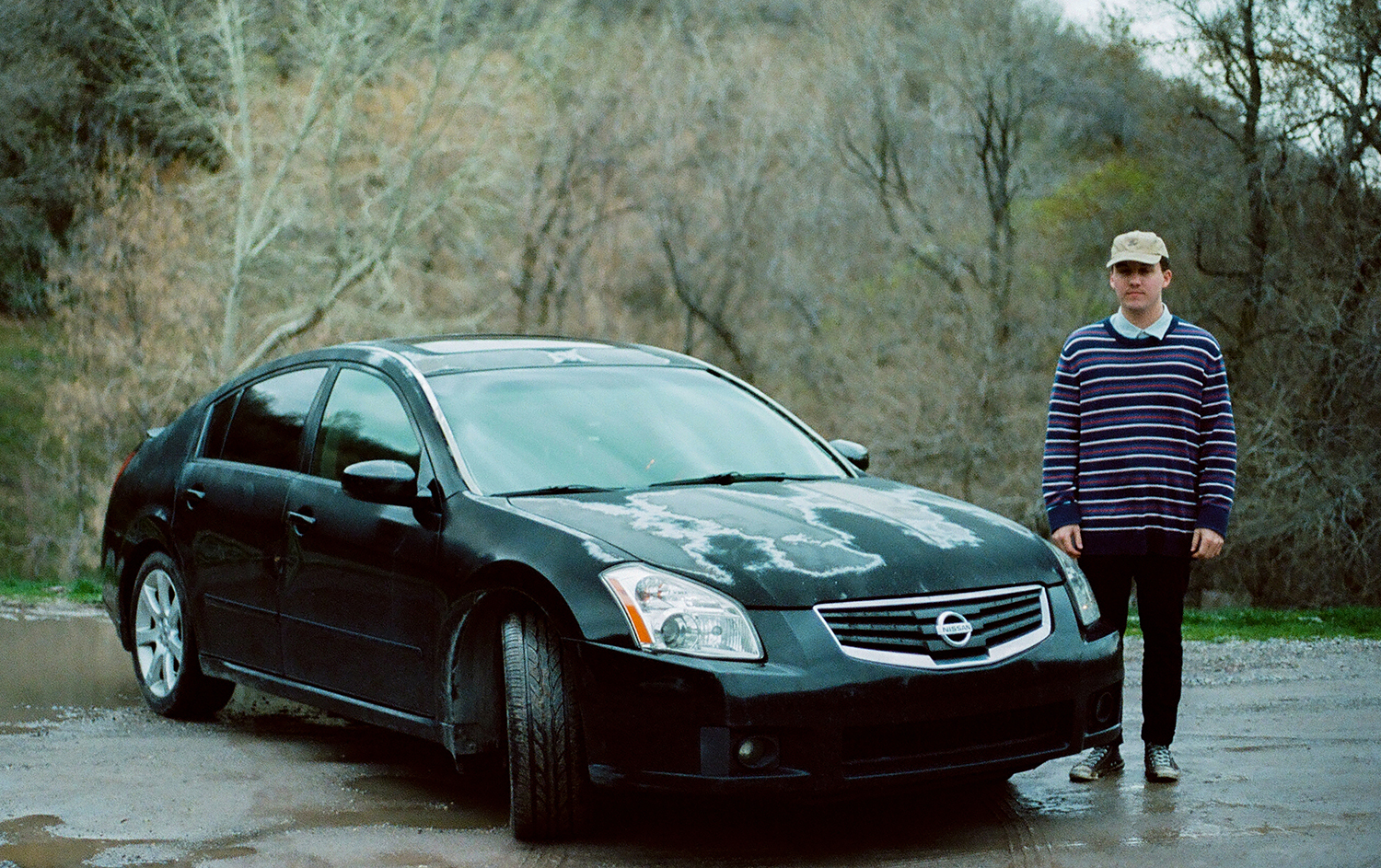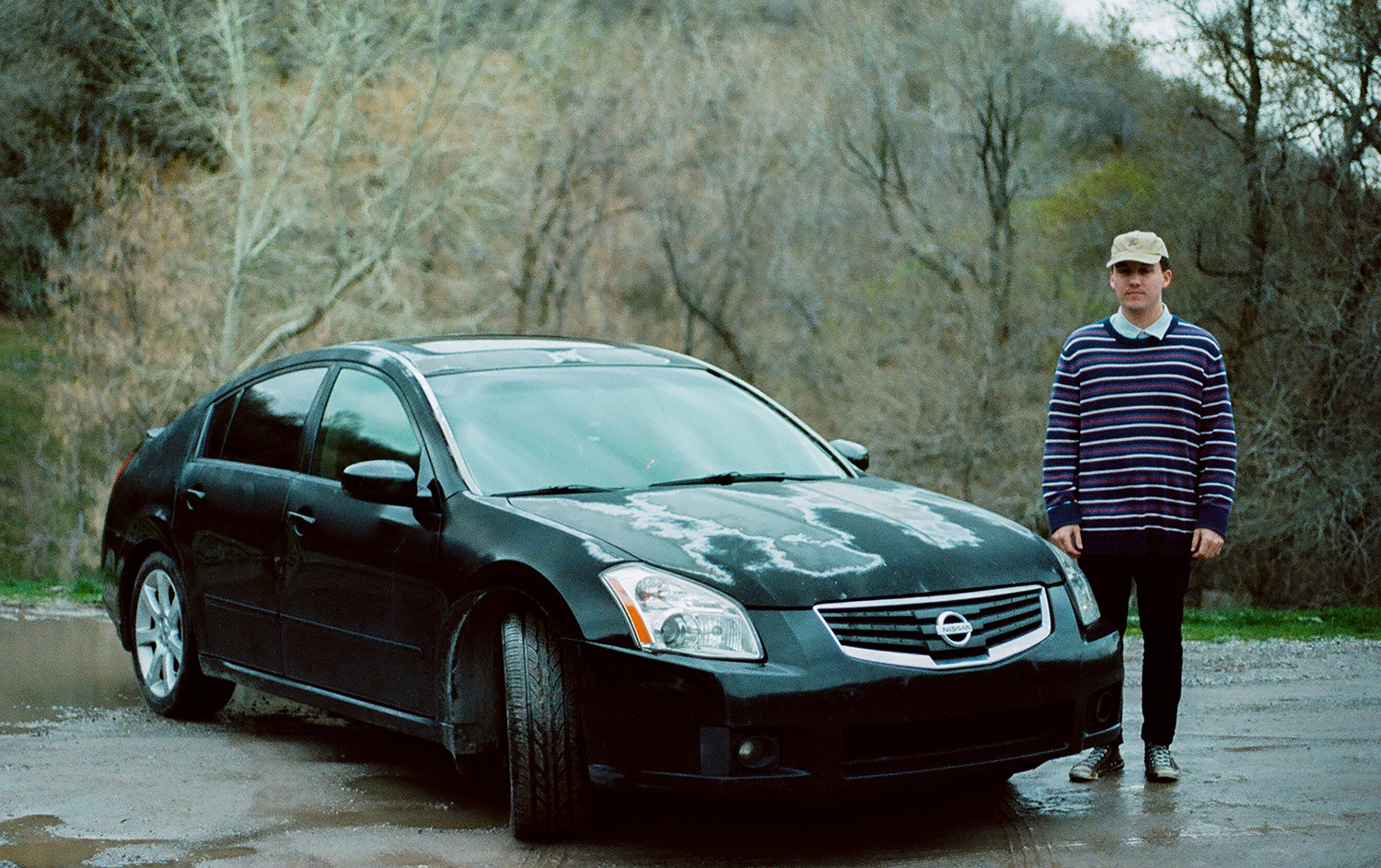 Thus brings this absolute triumph of a debut album full circle – with 13 exceptional tracks that provoke a wide range of emotions from the listener while remaining cohesive and solidifying an exciting new sound to be expected out of Ritt Momney. Her and All of My Friends takes the age-old concept of grappling with the struggles of youth and turns it into something that is innovative, intriguing, and leaves the listener anxiously anticipating what emotional journey this young artist will embark on next.
— —
— — — —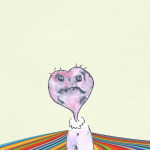 ? © James Kowalski
:: Stream Ritt Momney ::
---