A heartbreakingly bittersweet ballad, Axel Flóvent's breathtaking "Years" captures life's ephemeral grace and timeless beauty.
— —
Take a moment to soak up this particular space in time: Your family, your friends, the places you call home and the things you love the most. Everyone you know and everything you cherish will grow and change. The same goes for your fears – the demons you dwell in will not haunt you forever. Nothing is stable as we make our way through life, so live in every moment and make the seconds last. A heartbreakingly bittersweet ballad, Axel Flóvent's breathtaking "Years" captures life's ephemeral grace and timeless beauty.
Prepare to weep with joy and smile in sadness.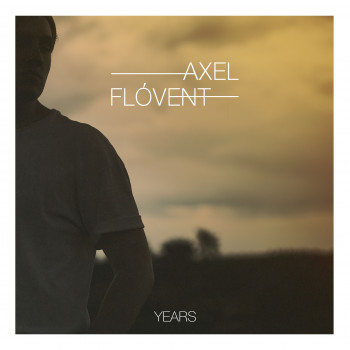 a mother's heart
can feel the tide
the waves they come rushing in
a fearful wind
another star
I watched from a far
the stream is innocent
it keeps us clean
Atwood Magazine is proud to be premiering Axel Flóvent's new song "Years" as we announce his forthcoming third EP, Youthful Hearts (out October 26, 2018 via Lighthouse Recordings). The sophomore single off Youthful Hearts (following last month's impassioned lead track "Close to You"), "Years" is the kind of timeless, universally human ballad that will outlast us all. Produced by Odd Martin (Sigrid, AURORA), the song immerses us in the fragile, fleeting warmth of shared emotion and intimate connection as Flóvent performs vocal acrobatics.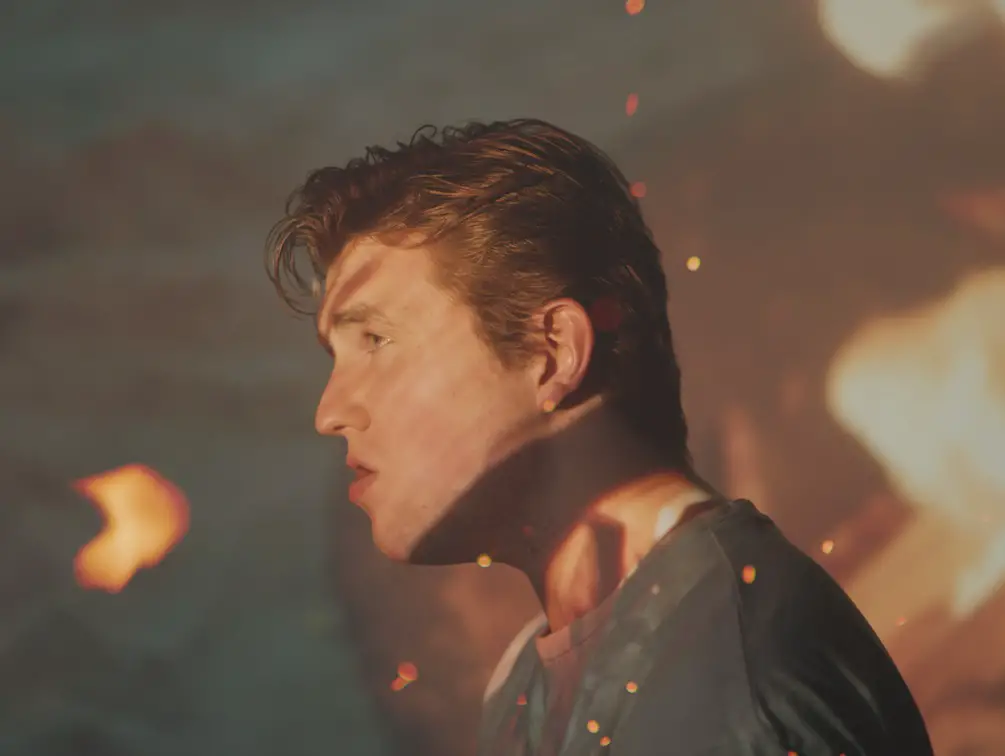 Lyrically, "Years" finds Reykjavík-based Flóvent brooding over fear and anxiety – particularly with respect to a former relationship. The artist – who happens to be also be cousins with one of Atwood Magazine's favorite Icelandic musicians, Ásgeir – weaves a deeply resonant indie folk web in "Years." What begins with touching vocals and raw folk acoustic guitar work builds (with violins, various percussion, and more) into a magnificent soundscape of palpable emotional energy.
water washes off your years
forever home
twilight creeps under your skin
what a night it has been
To say "Years" is breathtaking feels like an understatement: It's mood-enhancing, a brilliant expulsion of nerves and inner torment actualized through heartwrenching song.
"'Years' is a song about overcoming fears and inner demons with time and patience. Believing there is someone there for you always and forever," Axel Flóvent tells Atwood Magazine. "I was quite overwhelmed by fear as a kid, the smallest things seemed so big… Anxiety threw me off the boat – I had created a world of fear, and I got stuck in it. But I was lucky enough to have a loving family, who made everything less terrifying for me."
He continues, "I wrote Years to describe fear and anxiety in a picture, rather than words. I mean, jealousy is obviously a very ugly thing and I've kinda got myself to the point where I've ruined my relationships because of it. I'm not normally the jealous type, but fear can make you do strange things."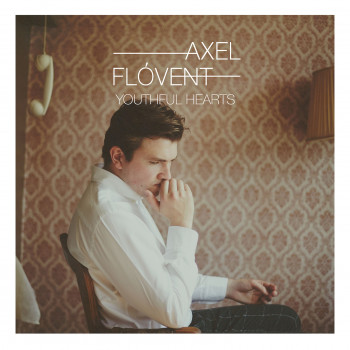 as a child
I feared the night the endless fight
I didn't stand
the silence
reminded by
the unknown sight
I didn't quite understand
I blamed a friend
Directed by Erlendur Sveinsson, produced by Lilja Badursdóttir, shot by Markus Englmair, and filmed in New York, Flóvent's "Years" music video shines with human essence and sublime depth. Starring Alexandra Chelaru and Jesse Hitner, the film sees Flóvent's lyrical languish realized: We watch as love is established, corrupted, and broken down by its very own players. It's a poignant, tearfully raw affirmation of Flóvent's shattered core, as well as a reminder that this too shall pass. There is a lesson to be learned from every experience, and as the pain subsides, we can see ourselves clearer and clearer – our strengths, faults, and all.
Whatever you personally take from "Years," just remember to embrace your loved ones and fully be there with them. Don't let your days together be lost to anxieties and insecurities – be open and present, and let the years go.
Youthful Hearts EP is out October 26, 2018 via Lighthouse Recordings. Stream Axel Flóvent's "Years" exclusively on Atwood Magazine!
water washes off your years
forever home
Twilight creeps under your skin
what a night it has been
Stream: "Years" – Axel Flóvent
— — — —
? © Erlendur Sveinsson
:: Stream Axel Flóvent ::
:: Axel Flóvent Tour Dates ::
25th Aug The Brave Festival Amsterdam, Nl
6th Nov Iceland Airwaves Reykjavik, Is
20th Nov Prince Albert Brighton, Uk
21st Nov The Borderline London, Uk
22nd Nov De Studio Antwerp, Be
23rd Nov Pop Bar Haldern, De
24th Nov Albani Winterthur, Ch
26th Nov Ampere Munich, De
27th Nov Blue Shell Koln, De
28th Nov Kukuun Hamburg, De
30th Nov Privatclub Berlin, De
1st Dec Bardzo Bardzo Warsaw, Pl
3rd Dec Chelsea Vienna, Au
4th Dec Rockhouse Salzburg, Au
5th Dec Ppc Bar Graz, Au
7th Dec Ekko Utrecht, Nl
9th Dec Bitterzoet Amsterdam, Nl
11th Dec Hotel Cecil Copenhagen, Dk
12th Dec Obaren Stockholm, Se
13th Dec Café Mono Oslo, No