The Sofas' "Nothing Major" is about how one attempts to shrug off the encumbering weight brought about by simply trying to live, and how in making light of this, anxieties and fears can break us.
— —
The Sofas' "Nothing Major" is a song about feeling crowded and claustrophobic, and acknowledging how ironic it is to feel that way in a space that is so large and grand. Fuzzy and steady, the track opens at a sprint, coupling with it a melody and pace that will cranks up the heart rate. It's a song that moves the body, and rightfully so. To feel anxious and nervous and so overwhelmingly tired from trying to simply be, is to listen for a soft sound in a crowd of people growing larger and louder. "Nothing Major" takes this claustrophobia and uses it to make something beautiful, fun, and upbeat.
Yeah, I've got a problem with restraint
I can't deal with what's coming at me
I mull it over until I just can't breathe
It's nothing major, the way that I don't bleed
Stream: "Nothing Major" – The Sofas
---
Atwood Magazine is proud to be premiering "Nothing Major," the opening track to The Sofas' upcoming debut album, Chop Water (out September 2018 via Jurassic Pop Records). Beginning with the lingering theme of inner turmoil, singer Will Steakin, who comprises The Sofas along with drummer Dan Lavis and bassist Myles Peterson, makes an attempt to just get through all of it – "it" being the growth one naturally takes on as the years move.
But with this track, Steakin is referencing a different sort of growth. It is one that comes with moving to a city that is large and overwhelming. "I had just moved back to Brooklyn and living in the city was pushing my anxiety through the roof. I couldn't stop worrying about everything from trying to make rent to just normal awkward conversations about tv shows." People say that becoming an adult or taking larger challenges is hard, but they don't talk about the looming giant that sits one's shoulders. This is the fear of trying to get by.
I mull it over until I just can't breathe
At a certain point it is the simple things we step over, the obvious tasks one has to follow to live a basic life. The line "I mull it over until I just can't breathe," that sentiment repeated a few times. It is an awakening punch that comes at the most comfortable and mundane moments. This punch, this fear, bleeds into conversations and the tiny enjoyments one tries to find throughout the day. And that punch ruins them. One can forget and suppress all the negativity by building barriers, turning the music up so loud those thoughts can't filter in. But in doing so, it can be suffocating.
It's nothing major.
How does one talk about the struggle to be normal, and in the case for The Sofas, not know what to do in a city that has everything readily available? "[T]his song is pretty much the thesis statement of the album, which really centers around trying to deal with anxiety and panic attacks while living in a city that's probably the most anxious place I can imagine," The Sofas' singer tells Atwood Magazine.
There comes a point where it feels better to say that the issues and problems one deals with aren't that bad; it's something to just get through – "it's nothing major."
Candy says all the right things
I hate the big decisions in front of me
I mull it over until the last drop
It's nothing major the way that I can't stop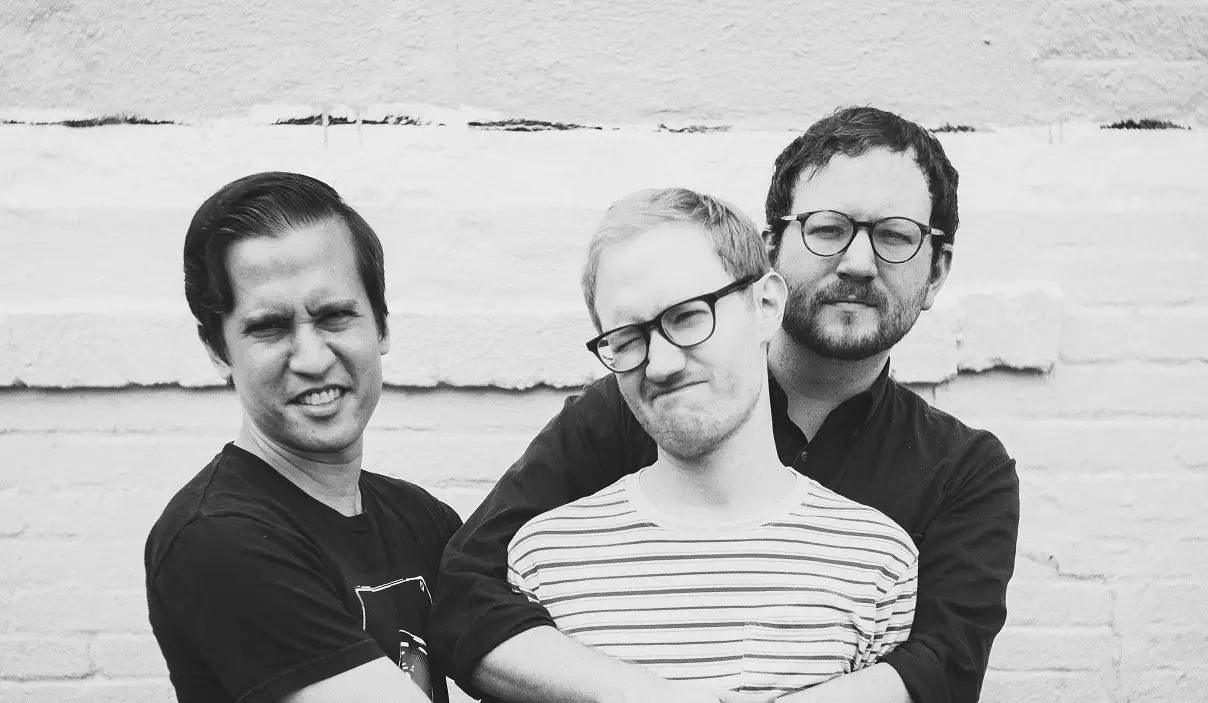 Steakin talked about how some of the thoughts and lines in the song came from people he overheard when working retail. There's a commonality amongst the community. People all struggle, either in the same or different ways. But struggle is struggle. "Nothing Major" is a release, where someone is at their breaking point and they are yelling about it, expressing it in multiple mediums of loud. In the case of Will Steakin and The Sofas, it is music and finding that you have to eventually stop or this fear will stop for you.
The Sofas' debut album Chop Water is out everywhere later this month!
— —
— — — —
Connect to The Sofas on
Facebook, Twitter, Instagram
? © 2018
:: Stream The Sofas ::