Fast-rising indie rock upstarts flipturn dive into the depths of their soul-stirring debut album 'Shadowglow,' a heated, groovy soundtrack to our coming-of-age reckonings full of raw passion, electric energy, the yearning of youth, and the weight of adulthood.
for fans of Mt. Joy, COIN, Catfish & The Bottlemen
Stream: "Playground" – flipturn
---
'Shadowglow' captures that moment of time between the yearning of youth and the sobering weight of adulthood.
– Tristan Duncan, flipturn
We don't feel time passing us by in the moment.
My father used to say that the way he noticed he was aging wasn't through mirrors, pictures, or self-reflection, but rather, it came to him when he saw his friends and realized just how much they had aged over the years. Spending time with an old friend forced an internal recalibration, where my dad ultimately came to see himself in a new, older light than he had previously. That was (and remains) his way of stepping out of the present and perceiving the passage of time.
Day-to-day, week-to-week, month-to-month, we don't feel it; we don't see it. "Growing up" is an abstract concept to someone living in the present; you are who you are, but you aren't who you always have been. Whether or not it takes spending time with an old friend to recognize your own transformation, we've all done a lot of growing up over the past two or three years – and few have found a better way to express that change than Florida five-piece flipturn.
"I've been gone; the come up came on too strong. I've been watching and holding on to everything I want, staring at the edge of a long way down, waiting for the ground," lead singer Dillon Basse sings on "The Fall," slowly losing himself in an endless spiral of overthinking, anxiety, and self-actualization. "Thought I found innocence in the moment, in this life. Told myself we'd have more time, but it was never mine."
So begins the band's debut album, a radiant rollercoaster of emotional reckoning and indie rock wonder full of cinematic strength and youthful energy, self-doubt and uncertainty, brutal honesty, shaky confidence, unbridled optimism, and heartfelt hope. A soundtrack to our coming-of-age reckonings – and we are always "coming of age" – Shadowglow is a bridge between past, present, and future; a passionate and unapologetic record for the head and the heart combined.
No no it just goes on
Like a dead man dreaming
Like a psalm
And everyone around me was
just raising their arms
I just mouthed along
I stared at the edge of a long way down
Waiting for the ground
Thought I found innocence
In the moment, in this life
Told myself we'd have more time
But it was never mine
– "The Fall," flipturn
---
Released August 19, 2022 via Dualtone Music Group, Shadowglow is as catchy as it is cathartic; a feverish record that somehow perfectly balances the imbalance between youth and young adulthood: The urgency of teenage angst, the immediacy of desire, the weight of responsibility (both to ourselves and others); all of these themes and more coalesce in fourteen stunning songs that soar, stir, seduce, and soothe.
Formed in 2017 and currently comprised of Dillon Basse (lead vocals/rhythm guitar), Tristan Duncan (lead guitar), Madeline Jarman (bass), Mitch Fountain (synth), and Devon VonBalson (drums), flipturn have been trailblazers throughout their six years together – during which time they've released no fewer than three EPs, and toured extensively and relentlessly.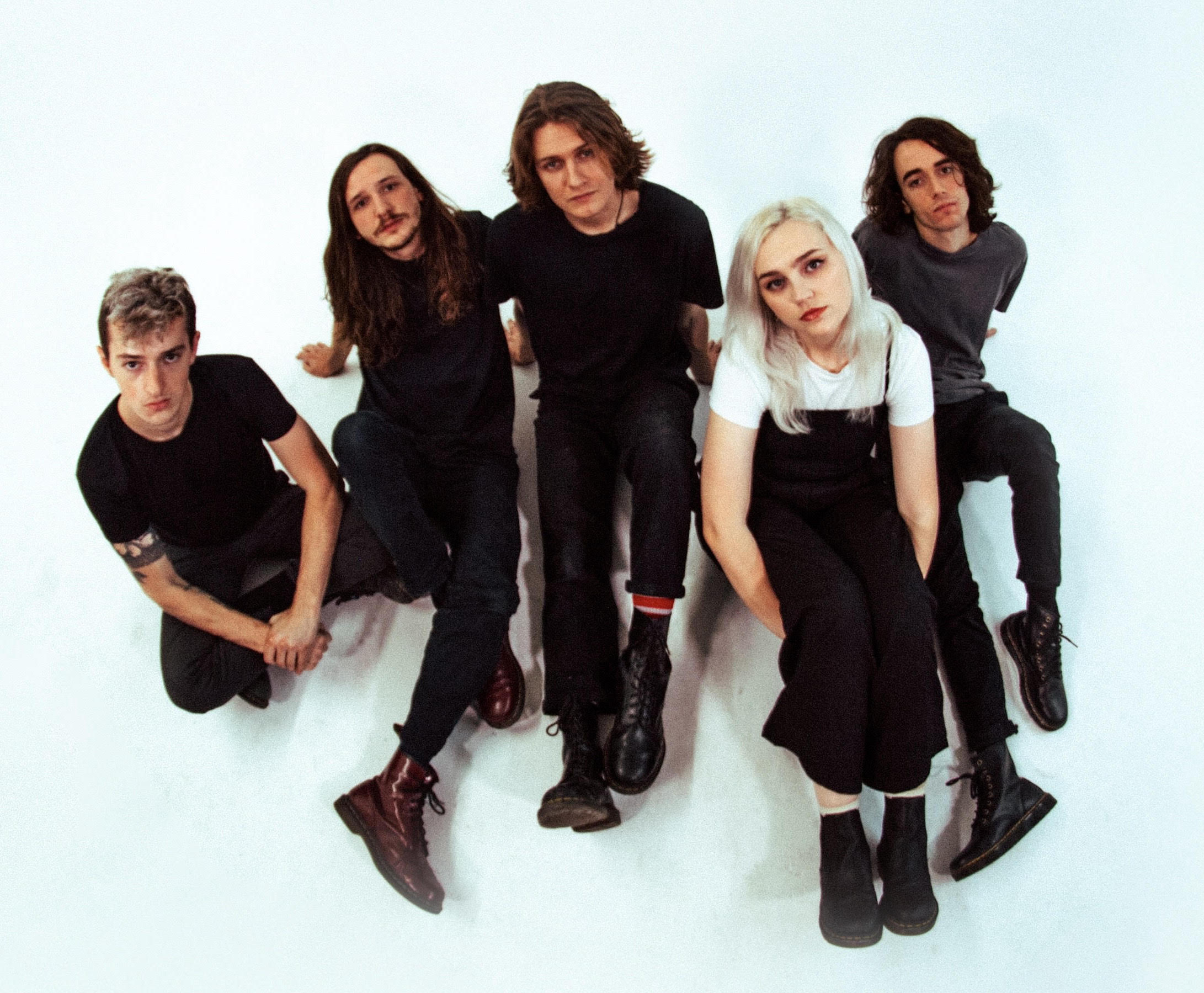 "[They] have that visceral essence so many in their genre try to create," Atwood Magazine's Audrey Steeves wrote in an early 2021 video premiere, further commenting on the group's fascination with (and exploration of) fulfillment and self-actualization – how it is ultimately a journey one takes alone – and concluding, "flipturn sit on the precipice of enchanting thousands of new listeners with their dreamy performance."
While one might argue this album, from its sounds to its subject matter, has been in them all along, Shadowglow's roots began to take real shape during those early months of the COVID-19 pandemic.
"We started writing the album in August 2020, so almost exactly two years before it was released," bassist Madeline Jarman tells Atwood Magazine. "We all took a writing trip to Arizona where we stayed in an Airbnb cabin for two weeks. We wanted to go to a place where the scenery was completely different from what we were used to at home in Florida. It was inspiring to wake up, see cacti and mountains, and then go to sleep hearing coyotes howl in the night. Over the two years of writing the record and during the first half of 2020, we had a lot of time to self-reflect and think about life and growing older. I think that was the starting point of where we wanted to head for this record."
"A lot of it was meant to be a reflection of the thoughts and feelings we all shared," lead guitarist Tristan Duncan adds. "We're all around our early-mid 20s, so we really wanted to make something that spoke about the realization of what it means to become an adult in today's times."
While they were living through and writing amidst a once-in-a-century global pandemic, flipturn's themes are relatable and translatable to any and every generation: They sing about existential crises and  nostalgia for youth, indulging in escapism, falling in love, and learning – often the hard way – to be vulnerable and authentic in our everyday.
As the band dug through those emotional trenches, their music rose to unprecedented heights, thanks in part to the guidance of producer Jon Gilbert (Mt. Joy, Adam Melchor), who helped capture the band's live sound on record.
"We're excited to capture Shadowglow in a way that highlights our live performances," keyboardist and synth player Mitch Fountain explains. "Jon really helped us bring that vision into reality. I think a lot of our energy comes from playing off of each other in real time, so I'm very proud of that aspect of the record."
---
As for the album's title itself, the name Shadowglow is a made-up term the band at first used to describe their sounds, but later realized applied just as much to their songs' overarching topics, narratives, and motifs.
"When we were recording the album I got excited when listening back to a section we had just worked on. I can't remember what song it was but I described the section as having a sort of "shadowy-glow" to it," frontman Dillon Basse says with a grin and a laugh. "I didn't really think anything of it, but Madeline wrote down the term I used and then later brought the idea of using "Shadowglow" for the title."
The album talks a lot about balancing both the light and the dark in our lives, and as a whole, the record definitely has a lighter and darker half, so the term just really seemed to fit the more we thought about it.
Thus, Shadowglow was born into the world as a confluence of and converging of disparate worlds. It's the hazy gray area; the edge; the overlap; and the inflection: A pivot point between everything and nothing, capturing all the uncertainty we feel as we go headfirst into the unknown, whilst living the everyday lives we know all too well.
We don't feel time passing us by in the moment, but you can feel the change and taste the churn in every moment of flipturn's debut.
Highlights abound as the band weave their way through arena-ready anthems, soul-soaked slow-burners, atmospheric ruminating ballads, and everything in-between. From the groovy, glistening "Playground" and "Whales" to the cool, comforting caress of "Sad Disco" and "Space Cowboy," and the fervent uproar of "Goddamn" and "Weepy Woman," every song resonates with heart-on-sleeve sincerity, truly catchy melodies, and utterly spellbinding choruses.
"I am a bit biased, but I really enjoyed the sound design creation with the synthesizers used in the tracks," flipturn's Mitch Fountain says on the topic of favorites, laughing to himself with this not-so-subtle pat on the back. "We got to use a lot of keyboards/gear/drum machines that we usually do not have access to, so it was fun and inspiring to use instruments like that."
One of the telltale signs of a solid album is when every member has a completely different take. "I loved working with Dillon on the vocal harmonies on 'Orbit,'" Madeline Jarman says. "It was really cool seeing that song come to life in the studio. We knew we wanted "Orbit" to feel celestial and grand, so adding the harmonies and Tristan's comet-like slide guitar at the ending was just perfect."
Life I've waited for so long
And I know I should come back home
Death just lied and led me on
Told me I, I could have been someone
Keep walking, keep walking
Am I biased, too involved
To honestly believe if I went quiet
If I went cold that I could still possess the love I hold
Or that I could slow my bones from growing old
---
Vocalist Dillon Basse can't choose only one favorite. Instead, "I'd say two songs I'm most proud of on the record are "Burn" and "Take Care" because I feel like we really pushed some musical boundaries with them. In my opinion they are unlike any other flipturn songs and are some of the most detailed tracks we've created to date."
"I think my favorite lyric from the album is from 'Whales,' 'We learned that lying is just sentiment that's stale.' Admittedly it has a somewhat pessimistic message but I think it's truly something undeniable that I've learned about time. Sometimes when we, or someone else, tells us something over and over and over it doesn't reassure us, it just loses its original meaning."
Oh heart of mine you are divine
You did what you were asked to
Learned you were blind
So you asked for a divorce
And I asked you what for it was too much
Oh it was more than you could handle
So you went numb, oh you went numb
Too much pressure and no more blood
You went numb
Still I remember when you were a friend
and you filled my head
With things you didn't have to
Like swimming with the whales
And you said I'd never fail
And we learned that lying was just sentiment that's stale
– "Whales," flipturn
---
Without a doubt, Shadowglow casts a big, long shadow: One that is inviting and welcoming, like a big, warm hug from a familiar friend.
flipturn's music is an exercise in self-actualization, soul-searching, and introspection. These are the kind of activities we often do alone and in silence, and yet flipturn make it sound so fun and exciting that one can't help but want to join in on the reflective reverie. The problems they're working through aren't limited – sadly – to our mid-twenties; these are the internal questions and conflicts, wonders and wandering of an ever-growing mind. I argue that we are forever coming-of-age, always learning and rediscovering ourselves – hence Shadowglow is far more than a one-time companion; it's a forever friend for a lifetime's journey.
"I hope people realize that they're not alone in what they're experiencing in life," Madeline Jarman shares. "It's okay to mess up, it's okay to lean into your emotions, and it's okay to set boundaries for yourself. We're constantly growing as people, and as we get older we learn more and more about ourselves. While creating this album, I think it's been a great trust exercise for us as a band. Writing an album can be so vulnerable, but knowing that we're in this together in what we're experiencing is a comforting feeling."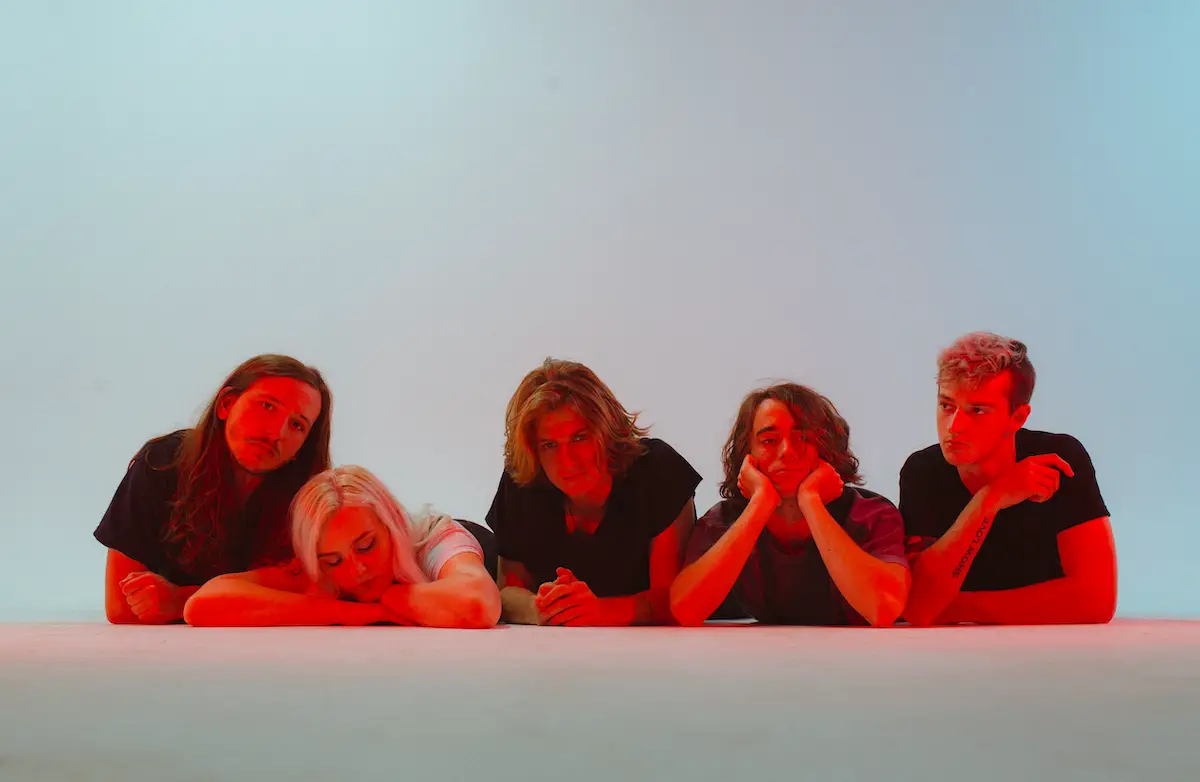 Meanwhile, flipturn charismatically toured up through the very end of 2022, and they will be hitting the road again starting in February for the second half of their headlining Shadowglow tour. Beginning on February 1st, they'll play 20 dates in 19 cities (together with special guests Hotel Fiction) before winding up in their home state by month's end.
"We are almost always on the road nowadays, but we just want to get this album and these songs in front of as many people as we can," Madeline Jarman says of the band's tour experience. "We've been feeling pretty good honestly on this run! We feel happier, healthier, and like a solid unit. Being on the road can be super tiring, but we've been making sure to prioritize our health by staying hydrated, stretching, and sleeping as much as we can. It's been a dream to be able to play these new songs on tour. I still get shocked when I see people singing along to the new tracks. It makes me so happy. We truly believe in this album, so it's been amazing to see that our fans believe in it, too. It's an awesome feeling."
Case in point: Don't miss flipturn playing in a city near you. Experience the full record via our below stream, and peek inside flipturn's Shadowglow with Atwood Magazine as the band goes track-by-track through the music and lyrics of their debut album!
— —
Stream: 'Shadowglow' – flipturn
:: Inside Shadowglow ::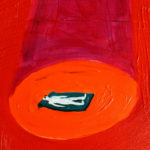 — —
The Fall
"The Fall" is about letting anxiety and external issues drive one into a spiral of overthinking. The album as a whole is themed with the idea of self-actualization, but this song in particular represents an initial over emphasis of one's self-actualization that leads to a sort of depression. It also covers the idea that sometimes when we are depressed, we excuse it as a form of innocence and how that can further our depression, thus creating the "spiral" or as we named it, "The Fall." Sonically, the song feels like falling through the clouds but in a peaceful, innocent way.
Playground
Everybody has at least once felt the yearning for childhood and the lack of responsibilities and obligations associated with it. There was beauty and invincibility to everything you did. The sun kissed your skin a little softer while the days ticked on forever. Growing up has a way of taking all that away. You learn through trial and error while unknowingly laying the bricks below you. New things feel a little less shiny and the weight of your world pushes a little harder down on you. At some point, you realize you forget what it felt like to be a kid. That's when it becomes easy to romanticize it, but a lot harder to shrug away the sobering thoughts of your adult life.
Whales
"Whales" feels a lot like a form of escapism or a coping mechanism for dealing with too much pressure. I always envision walking through life underwater – but it's only you, nobody else seems to notice or be affected. So naturally, you're going to try to ignore it like everybody else. It's a sort of self-delusion that we all tell ourselves when it comes to dealing with things we don't want to deal with. "Whales" overall is about giving so much to something; somewhat blindly putting your heart into it, only to be let down most of the time. It's about how much a heart can endure before it loses feeling all together. The song is an internal conversation where a heart is explaining it can't do any more, and its owner can't do anything but to simply accept and understand.
Sad Disco
This one is the story of meeting someone that completely changed your outlook on life, but told in the way of a slasher/thriller. It's meant to take the cliche saying of "helplessly in love" and give it a much more literal meaning.
Brooklyn Baby
"Brooklyn Baby" is about overcoming the fear of being alone. The main focus of the song is the question many of us face at some point or another as to whether we are in love with someone or if we are just simply incapable of being alone. Two common traits I've found about myself from past relationships are dependency and a fear of loneliness. These traits have regrettably caused relationships to last longer than they probably should which in the end was just unfair and especially cruel to the other person. I've also learned that sometimes what's forced me to face these things about myself is a fear of giving 100% of myself to someone.
Halfway
"Halfway" was written about another question we face as to whether we are ready to commit and give ourselves completely to one person forever or if we are only wanting to give them a half. This question is so tricky because the answer is never black or white. There has never been a definitive I do or do not love someone moment in any of my relationships but there have been factors that let me know when it's possibly time for the relationship to come to an end. "Halfway" is a story about a road trip to Houston I was on with someone where I started to realize those things.
In Consideration
"In Consideration" is about taking a step back and looking at the things we have in life rather than being driven by our desires and the things that we don't have. The human ego is never satisfied and constantly wanting more, but if we are constantly chasing what we don't have, then finding happiness is impossible. Time is fleeting and we are not on this planet for long, so the things we do have will also not be with us forever. Writing this song was an attempt to learn that.
Goddamn
This track is an anthem to say fuck you to social media lol. The day and age we live in allows us instant gratification and affirmation at our fingertips, but the dopamine hits we get from it are strictly artificial. Social media may be a necessary evil, but it still fucks with our mental health everyday. This song is about the frustration from it cuz GODDAMN.
Hollow
"Hollow" is a song that came from leaving home so often and the struggle of leaving those we care about for extended periods of time. Through all of this, you can't help but not want them to get used to the loneliness.
Burn
This is a track about dealing with anger. It delves into people who create issues and give them life, just for the sake of being problematic. Someone who wants to stir the pot for no good reason whatsoever. And in those situations, you have to know you can step away even though you're upset.
Weepy Woman
We wrote "Weepy Woman" about wanting to make a relationship work but seeing that it's causing more pain than good. Knowing that you're hurting someone because of the "habits" you have whilst on the other end, someone being so patient with you and wanting to see that there's something there still or that something will eventually change even though it won't. It's about the realization that love shouldn't be forced.
Take Care
"Take Care" is a song about putting mental health above everything. There was a point when we were finishing up the record where we were like "Hey, is everyone all good?", and truth be told, we got a chance to open up to each other about some of the mental struggles we were going through. Mental health still has this stigma of feeling like we have to hide it away because it makes us feel weak or different – but in reality, sharing our feelings with the people we care about is probably the most important thing you can do (especially if you spend 24/7 with them). This song exists as a gentle reminder of that, an aide-memoire that it will be okay.
Space Cowboy
When we were writing this song in Arizona on our first writing trip for this record, we kept talking about how it felt like it was somebody getting lost in space. It's very much a tumultuous experience of said space traveler being ripped away from civilization and life as they know it, being thrust into the cold clutches of space and their own thoughts. We were also loosely inspired by Watanabe's Cowboy Bebop –  and the overarching romanticism of loneliness and aching for something more.
Orbit
"Orbit" is the acceptance of being lost and finding some sort of inner peace in knowing that's just the way things are. This song focuses on the idea that we have to continue on because if we don't, then we will be lost to nothingness. The answer to our anxiety and depression isn't to stop existing. We made this the last song on the album because, like being in orbit, you eventually fall back into overthinking as the album loops back into that endless cycle of self-doubt. Emotions and self-understanding, like this album, are cyclical processes.
— —
— — — —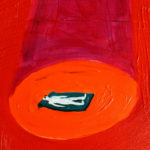 ? © Amanda Laferriere
:: Stream flipturn ::
---