Nashville-based singer/songwriter and producer Wila Frank delves into the depths of her soul-stirring debut album 'Black Cloud,' a brutally honest, beautifully raw record of reckoning and reflection, darkness and liberation, connection and catharsis.
Stream: 'Black Cloud' – Wila Frank
---
"Are you lost? Are you a lost cause?" Wila Frank asks about a minute into her debut album, her voice aching with raw, unfiltered intimacy. Sung into the darkness, it's as much a question posed to herself as it is one for us, her listeners. "Are you alone?" she continues. "Do you want to be alone? Will you let me walk with you? We could both be lost tonight…" One gets the sense, just from these few lines, that Frank knows what it's like to be lost and alone; that she's dwelled in these emotions – even embraced them from time to time – and that she knows what it's like to feel isolated, and helpless in that isolation; to yearn for connection, but feel powerless in the same breath.
A product of intense and unapologetic vulnerability, Frank's debut album is a record of darkness and liberation, human connection and catharsis. Smoldering, searing, and utterly soul-stirring, Black Cloud delves into brutally honest moments of reckoning and reflection, exploring life through a confessional, beautifully raw lens.
I can see you standing on the gravel drive
First you look down, then you look up at the sky
Half alive, something's weighing on your mind
Pacing up and down in some crooked kind of line
Are you lost? Are you a lost cause?
With that light in your pocket and that ember in your eye
Are you alone? Do you want to be alone?
Will you let me walk with you
We could both be lost tonight
I think I know how you're feeling
Pain without tears, age without years
It's a long and lonesome road out here on our own
But I am with you now and you can call me home
Atwood Magazine is proud to be premiering Black Cloud, Wila Frank's enchanting self-produced debut album (out May 12, 2023 via Tone Tree Music). A resounding eight-track collection of captivating close-miked vocals and hauntingly visceral poetry set against a warm, textured, and moody backdrop of tender indie folk and indie rock sound, Black Cloud is sonically wondrous and emotionally enveloping.
It's a stunning introduction to the 24-year-old Oregon-born, Nashville-based multi-instrumentalist and producer, who released her very first single this past January and has spent the past five months steadily teasing out tracks from her debut.
While she may be a new name to most, Frank has been working on these tracks for a long, long time. "Black Cloud is the result of a slow accumulation of songs that I was afraid to share," she tells Atwood Magazine. "Songs I'd hidden under the bed for years because they revealed fears and feelings I was afraid to face. During the pandemic, I picked up the electric guitar and began exploring moodier soundscapes. Somehow, this new musical palette liberated me to express darker sides of myself and I felt it was finally time to set these songs free."
"It started out very DIY," she explains. "I originally made beats on the computer with Royal Masat (who plays bass on the album) and the production was going to be a bit more electronic and dry. As the project went on and the songs began blossoming into life, I felt the record should have a more 'living' presence so I enlisted Wendy Killman to reinterpret the beats for live drums. The result was much more playful, energetic, and dynamic. "
"I think this album captures my desire to create art that is honest and makes you feel something. I believe the point of art is to make us feel, to process our humanity, and to connect us to one another. To do that we have to allow ourselves to be vulnerable."
---
Black Cloud takes its title from the track of the same name, a song that Frank began working on when she was sixteen years old. "The image of a Black Cloud came to me in an ominous dream," she says. "To me, it is a symbol of all of the emotions we push away. The condensation of all that haunts us and which we run from. Each song on the album represents a different feeling or fear I've had to face."
An emotionally charged affair, Black Cloud demands listeners' full and undivided attention for its half hour runtime. Fans of heavier, aching indie rock are sure to fall hard and fast for album opener "Tonight," "Fire," and the immersive, mesmerizing title track.
"I was just 16 when I wrote the first verse of the title track, and I still like the poetry of this verse," Frank says. "The imagery, and how it evokes this feeling of human fragility."
Close the curtains, pull the strings
Drop like a dove with metal wings
Undo your collar, it's okay
Red like the war, skin torn away
"The title track is my favorite in terms of production, but 'Burning Up' makes me want to dance around a bit, so I think that must mean it's a highlight," she adds.
---
The album's folkier highlights include the gentle, glistening standout "Oh, Fate" (which recalls the music of Wilco's hauntingly beautiful Sky Blue Sky album), the gorgeous, golden-hued "Burning Up," and the radiant, spirited "Ghosts & Guitars," which rises and falls in waves of heated, heartfelt passion. Frank turns the overdrive up (on both the guitars, and on her voice) in the rousing blues rocker "Obsession," one of the album's unreleased, non-single "deeper cuts," and she spills her soul with unapologetic intensity on the cathartic finale "Executioner," an intimate gothic anthem about self-destruction and rebirth. "Maybe I should run away, maybe I should get away," she sings in a fever dream haze. "But I wanna see the sun go down in the morning…"
The album's very last lines reveal the depths of Frank's inner reckonings, and perhaps shed a little more light on what this record is about – both for her as its creator, and for us as its listeners:
I've known this feeling before
Like a hollow shell
Where the nights are a tender heaven
And the days a strange sort of hell
When you breathe I hold my breath
When you speak I listen well
If only I could know you
Then maybe I could know myself
---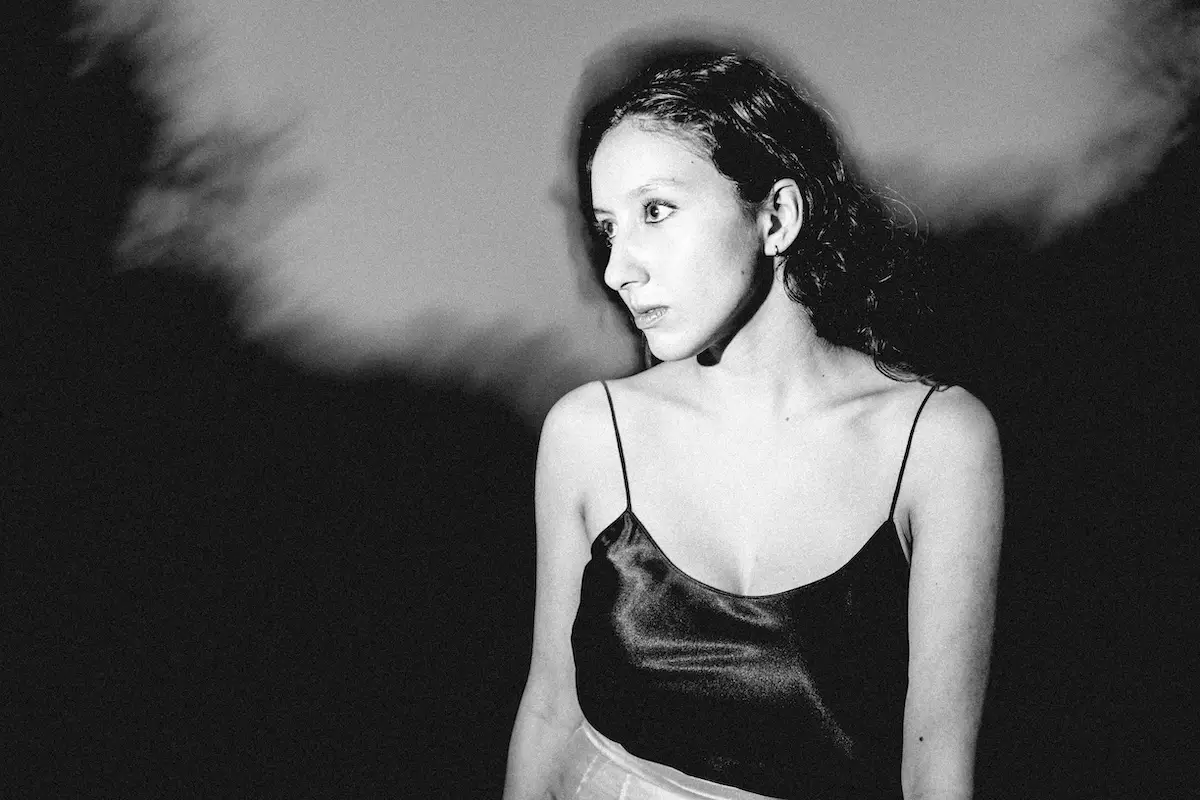 Black Cloud is, without a doubt, an enviable and noteworthy debut we should all be taking note of.
Introducing herself through both a whisper and a shout, Wila Frank has made a record that haunts, heals, soothes, and stirs. Her work is as vulnerable as it is visceral, and as intimate as it is uncompromisingly intense. From the tantalizing first moments of "Tonight" to the breathtaking final minute of "Executioner," Black Cloud hangs heavy on our ears. It's a welcome weight, and one we're sure to return to time and again over the years to come.
"I hope this album makes you feel more brave to face your fears and express yourself," Frank shares. "You are not alone in your loneliness. Don't internalize your pain. If I could speak to myself at the beginning of this creative process, I would tell myself to stop second-guessing my work and seeking validation from others. If you feel something strong enough to spend years of your life making art out of it, that art is probably worthy of sharing."
Experience the full record via our exclusive stream, and peek inside Wila Frank's Black Cloud with Atwood Magazine as she goes track-by-track through the music and lyrics of her debut album!
— —
Stream: 'Black Cloud' – Wila Frank
:: Inside Black Cloud ::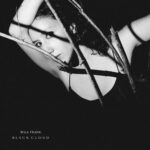 — —
Tonight
Tonight is a song about suffering from feelings of loneliness and longing for connection. Seeing suffering in someone else, and hoping they can see it in you too. This world is often so isolating, but we all need to feel seen and share ourselves with others.
Oh, Fate
I wrote Oh, Fate about feeling stuck and afraid of change. I felt like the idea of my destiny was a trap and I needed to set myself free somehow. In the end, we have to make friends with Fate and let go of the need to control.
Fire
Fire is about what happens to us when we try to extinguish our desires. It's a song about passion and fantasy turning into fear and obsession.
Burning Up
The lyrics of Burning Up were inspired by a character in Evelyn Waugh's Vile Bodies named Agatha Runcible who joins in a motor race and goes mad. She is wild-eyed, self-destructive, and looking for a good time.
Obsession
Obsession is about being in love with someone for years and never telling them. It's definitely the most spunky song on the album and is really cathartic and fun to perform live.
Black Cloud
Black Cloud is the title track and heart of the album. It's a reimagining of a song I wrote when I was 16. Looking back, I was processing the tension between the stoic demeanor I tried to maintain and the pent-up emotions looming within.
Ghosts & Guitars
Ghosts & Guitars is a song about friendship, love, and sharing our grief with others. I wrote it on a cross country road trip with my best friend. We were swimming a lot, looking at the stars a lot, and letting go of heavy things.
Executioner
Executioner is a sort of gothic anthem about the confusing allure of self-destruction. Our need to lose ourselves in order to find ourselves again. To destroy parts of ourselves in order to be reborn as something new.
— —
— — — —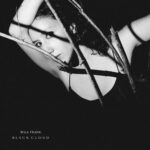 © David Piñeros
:: Stream Wila Frank ::
---