Houndmouth's fourth album 'Good for You', out now on Dualtone, embraces the band's Midwestern roots and weaves tales of heartbreak and just a bit of luck into a rich tapestry.

by guest writer Beau Hayhoe
•• •• •• ••
Stream: 'Good for You' – Houndmouth
---
Unlike the vast majority of albums coming out in this day and age, the latest release from Indiana folk rock trio Houndmouth isn't quite a "pandemic album," as difficult as that is to believe.
All but three of its tracks were actually recorded and produced prior to the pandemic – it's been a long time coming. Vocalist/guitarist Matthew Myers, bassist/vocalist Zak Appleby and drummer/vocalist Shane Cody worked with Brad Cook, lately of Waxahatchee fame, before taking Good for You down the home stretch and producing its final trio of songs themselves.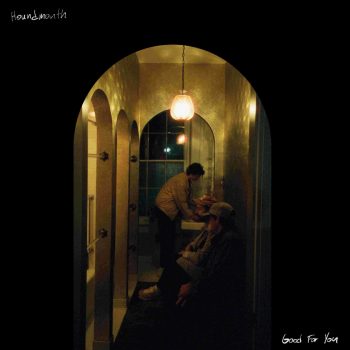 On a phone call from the band's home base in New Albany, Indiana, Myers called it a "close-knit" approach to writing and recording an album, in much the same way the band has done in the past. Even working on its final three songs in person, the group kept a tight, safe bubble.
To wit: Digital file-sharing and solo recording sessions were out of the question. If you want the sound of a band crafting songs in a room together, you'll find it on Good For You.
As it turns out, Myers dialed in a routine of his own all the way back in 2019 as he wrote tracks for the album across about four months. The band also had just the place to get a head start on creating a bubble of its own at Houndmouth HQ – a shotgun-style home and recording studio called The Green House, once owned by Cody's grandparents.
Each day, Myers would write, walk through town and write some more, resulting in a record that's ultimately distinctive and grounded in its tales of the Midwest and beyond.
Many of its songs evoke a rich and immediate sense of place, especially if, like this writer, you happen to be from mid-Michigan or from any small town where times get tougher before they get better, and where heartbreak tends to stick with you just a little longer than normal.
And yet, there's an undercurrent of optimism, or at least the hope of a lucky break, woven through its warmly crafted tracks, aided by the mixing efforts of Jon Ashley. Fittingly, his past credits include another heartland-minded band: The War On Drugs.
---
"Make It To Midnight," one of the new album's first singles, is as strong a centerpiece for this record as you're apt to find. It accurately captures a swirling undercurrent in New Albany and indeed, in many other places, Myers says, noting that "it just kind of strikes the Midwest heart."
"Everybody here is always referred to as nice, everybody here has good manners… but there's also a loneliness and a darkness to it that I don't think a lot of people know," Myers says. "Everybody's on their own. There's nothing super attractive that everybody in a big city would clamor to (find). You kind of have to make your own fun."
And the characters in Good For You certainly make their own fun, or try their hand at it. "Jackson," for instance, finds our narrator on the lookout for bullets and raising a whiskey toast to his good fortune (for now), all the while looking forward to "one more night in Jackson/And one more kiss right now."
The toe-tapping "Miracle Mile" is another ode to late nights spent cruising down the river or the road. All the while, our narrator is grateful he's "got more than I owe."
Listening to the record, this writer couldn't help but think of "Mississippi Grind," the 2015 gambling drama caper starring Ben Mendelsohn and Ryan Reynolds.
Without spoiling anything in the film, sometimes, you've just got to roll the dice or place that bet. Fittingly, that's where album highlight "Las Vegas" enters the fold as a fun, roaring and rousing stomp that channels just a bit of country and a lot of rollicking good times.
---
Myers says that track came together in about 15 or 20 minutes, and falls right in the band's wheelhouse.
"We had to record that on our own, so it even took more shape of how we used to do things," he says.
"Cool Jam" is another album highlight, and one that lives up to its title. The track calls out Cinderella in a bind again and a "love of ours that don't burn like it used to."
It's hard not to imagine the starry night skies and poignant heartbreak found on another album that owes a debt of gratitude to old-fashioned love stories (that'd be Sam's Town by The Killers).
Call it a return to form for Houndmouth, who've operated as a trio since the 2016 departure of Katie Toupin.
Her departure resulted in the pop-fueled 2018 release Golden Age, which marked a sonic shift from Houndmouth's best-known track, the 2015 smash hit "Sedona." You've assuredly heard this one: It's a folksy, singalong-ready, platinum-achieving stomper of a tune that brought the band to late-night stages and festivals like Bonnaroo.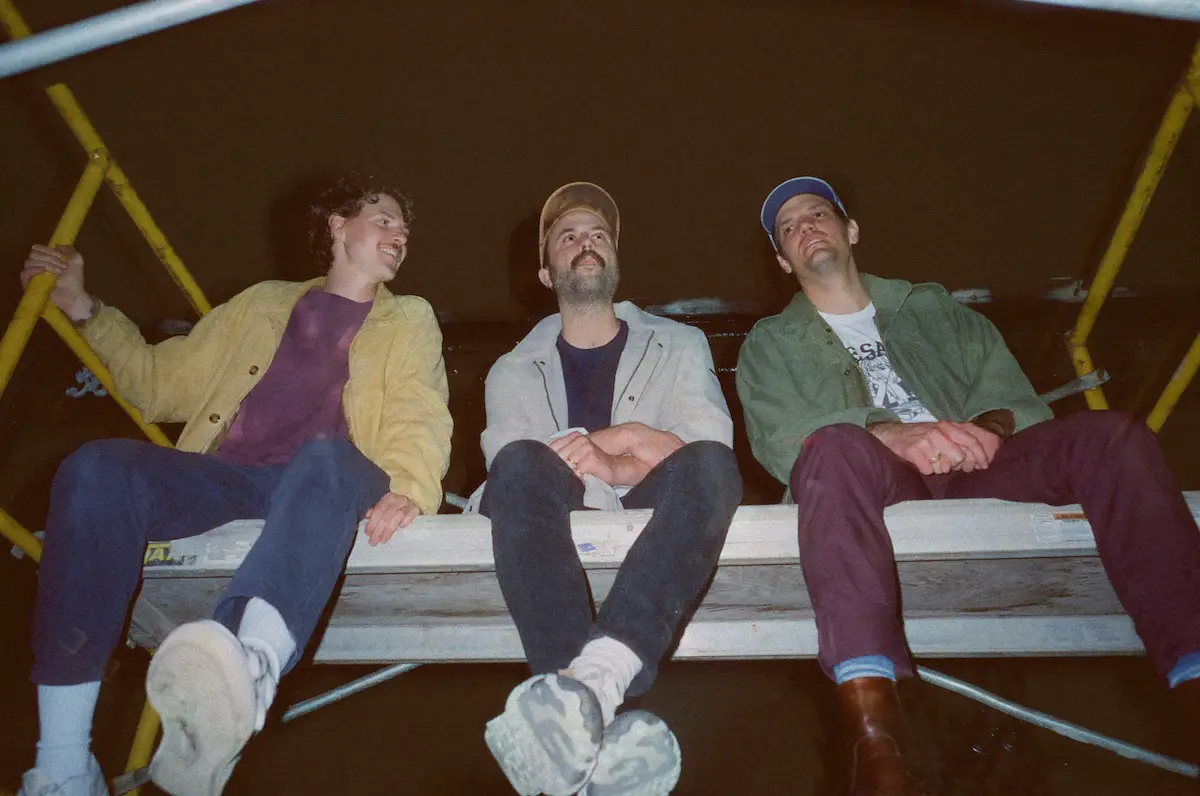 Good For You hits on that much-loved sensibility in its own way, with a sweet strummer of a title track and plenty of memorable storytelling throughout.
"This time, we kind of looked more inward instead of outward in terms of production and songwriting," Myers says. "We weren't looking for external Band-Aids to necessarily make a record. We were just kind of taking care of melodies and songs and intention."
Once the record itself was wrapped, there was the waiting game brought on by the pandemic, which forced Houndmouth off the road and yet proved refreshing in its own way.
Myers welcomed the break, noting that it gave him time to "kind of sit with myself and build up my energy and confidence again."
There's also a sense of gratitude among the band, as this marks the trio's first release on Dualtone (the label first approached the group back in 2012).
After waiting through interminable months without live shows and without a record on shelves, things are looking up, and decisively. As luck would have it, the band is set to get back on the road with a string of 20 shows between now and the end of the year, starting on November 12th at Detroit's famed El Club.
"I feel pretty refreshed and very comfortable doing that … at some point playing music, you kind of just go through ups and downs of it because touring does become a life after a while," Myers says. "I just wanted to make songs I could see myself being happy to play for a long time. I'm just pumped to play all these songs for people."
— —
Beau Hayhoe is a Brooklyn-based writer covering music, menswear, whiskey, craft beer and more. His writing has appeared at sites like Esquire, Maxim, InsideHook and The Line of Best Fit. His favorite band is The National. When not writing, he can be found enjoying a Brooklyn beer or poring over crate after crate of vinyl records.
— —
— — — —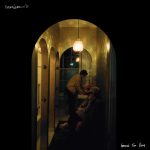 ? © Francis Dumstorf
:: Stream Houndmouth ::
---