Atwood Magazine speaks with Ella M. about her latest single "Take Yourself Home" and how she rids her mind of sour thoughts.
Stream: "Take Yourself Home" – Ella M.
---
Sometimes you hear a track that's so effortlessly soulful and smooth, you're immediately drawn in by the unique listening experience. Ella M.'s single "Take Yourself Home" is true ear candy with stunning silky vocals and infectious upbeat soundscapes. A way of telling her toxic thoughts to take a hike, the song is an empowering anthem for all those who doubt themselves and their abilities. "Take Yourself Home" is also an eye-opening look at the industry's somewhat negative control and the effect that can have on an artist.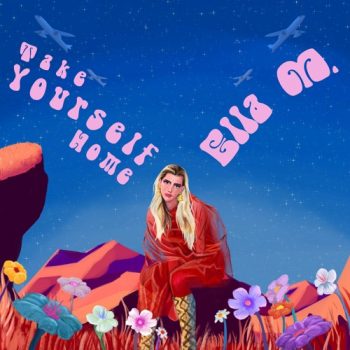 A singer/songwriter hailing from Reading, England, Ella M. recently moved to Los Angeles to pursue music and released her debut single "Myself" earlier this year. She connects deeply with listeners through her relatable themes such as homesickness and female empowerment. Known for her compassionate ability to build others up, she encourages fans to live bold and to go after their goals. An inspiration to us all, she not only crafts her distinct brand of exceptional soul, but she also champions for impactful causes and is currently working with an organization called RAINN, catering to victims of sexual violence (Rape, Abuse & Incest).
Atwood Magazine spoke with Ella M. about the transition to Los Angeles, her musical influences, self-doubt and more.
MEET ELLA M.
Atwood Magazine: Your latest single is an upbeat anthem for all those whose inner negativity and anxiety make them question their success. It's titled "Take Yourself Home" because you've learned to tell your troubled thoughts to go away. What advice do you have for others on freeing themselves from self-doubt?
Ella M.: I think it's really important to select the right crowd to hang out with as they will inevitably influence the way you think about yourself. Get a supportive, fun clique to spend your down time with and you will notice that your mindset changes over time. Also, it is natural to have self doubt from time to time and to feel like you're by yourself in your thoughts, but talking to others will make you realize that you are definitely not alone.
On the topic of liberating self-loathing, it's very inspiring how much your work motivates others to be fearless in making big life changes and reaching for their dreams. What words of encouragement would you give to someone who's unsure if they're ready to make that leap?
Ella M.: If you are really passionate about something just make the decision to change things up really quickly and you will figure out the rest on the way. It's so easy to think you need to plan for everything, but it's just not the case.
Your EP was conceived in the transition period of moving from England to Los Angeles. It touches on themes ranging from homesickness, to sexual frustration, to feeling empowered as a woman in music. I'm sure the move must have been tough for you, what was that shift like and how did that influence the EP?
Ella M.: The move was extremely scary for me but once I got here and started working, I realized that this was the perfect place for me.  This being said, I came across a lot of shady people who promised me massive things and never pulled through. This is what "Take Yourself Home" is about… I got into a lot of situations where I was wearing rose-colored glasses and didn't realize it until after.
Listeners are drawn to your fresh and authentic signature R&B sound, who are some artists that have been your muse when it came to crafting your unique soulful style?
Ella M.: LOVE THIS QUESTION. I am totally obsessed with Erykah Badu, Ella Fitzgerald, Raveena, Jorja Smith and H.E.R. Some strong female artists right there.
Lastly, I know that 20% of the revenue from your EP will go to RAINN, the nation's largest anti-sexual violence organization. What prompted you to spread awareness for this cause and can you explain the work they do and how others can get involved?
Ella M.: Totally, I love being able to talk about this cause. I wanted to use my music to bring awareness to a subject that is sometimes "taboo" or awkward to talk about. This stigma towards the subject is why victims of sexual violence hesitate to come forward and open up about their experience in the first place. It breaks my heart and makes me really angry honestly. RAINN let's people volunteer for their hotline service and they take donations of ANY size. Also, victims of sexual violence or people wanting to know more can call 1-800-656-4673 and talk to a professional 24/7.
— —
Stream: "Take Yourself Home" – Ella M.
— — — —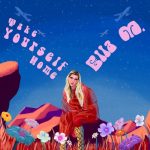 ? © 2020
:: Stream Ella M. ::
---