"Don't take your life for granted" is the dazzlingly simple, important message of singer-songwriter Greg Holden's dynamic "Hold On Tight." If you're the kind of person who enjoys folk/acoustic rock music and following artists before they break, then you're in for a real treat.
"Hold On Tight" is one part rock ballad and two parts arena anthem. Not only does it offer a meaningful take on life, but it's also infectiously catchy and fun to sing along to. From the opening strum to the final chorus, Greg captivates listeners with his positive, celebratory lyrics and a big, folk-rock sound.
Listen: "Hold On Tight" – Greg Holden
[soundcloud url="https://api.soundcloud.com/tracks/199891871″ params="color=ff5500&auto_play=true&hide_related=false&show_comments=true&show_user=true&show_reposts=false" width="100%" height="166″ iframe="true" /]
---
From the outset, "Hold On Tight" is impressively easy to grasp:
I've been selling my name for the sake of who knows
I've been trying to explain how it's all gonna go
I don't take my life for granted
The song grows slowly, building off first-person experience to effectively communicate the failures of ignorance, or rather, the successes of awareness. We all have a limited time here, and it's important that we make the most of it – not just for ourselves, but for those around us as well, whether family, friend, acquaintance, or stranger.
Greg's storytelling verses rise and fall, eventually plateauing into an evocative chorus featuring the singer/songwriter's voice at full-throttle:
Don't take your life for granted
Don't take your life for granted
Why don't you hold on tight
To what you've been handed
Greg Holden isn't in-your-face about things, and he's not trying to "change us" through song (looking at you, Bono). The premise of "Hold On Tight" comes from a deeply personal space, and as such, its raw message comes off as encouraging, and perhaps enlightening.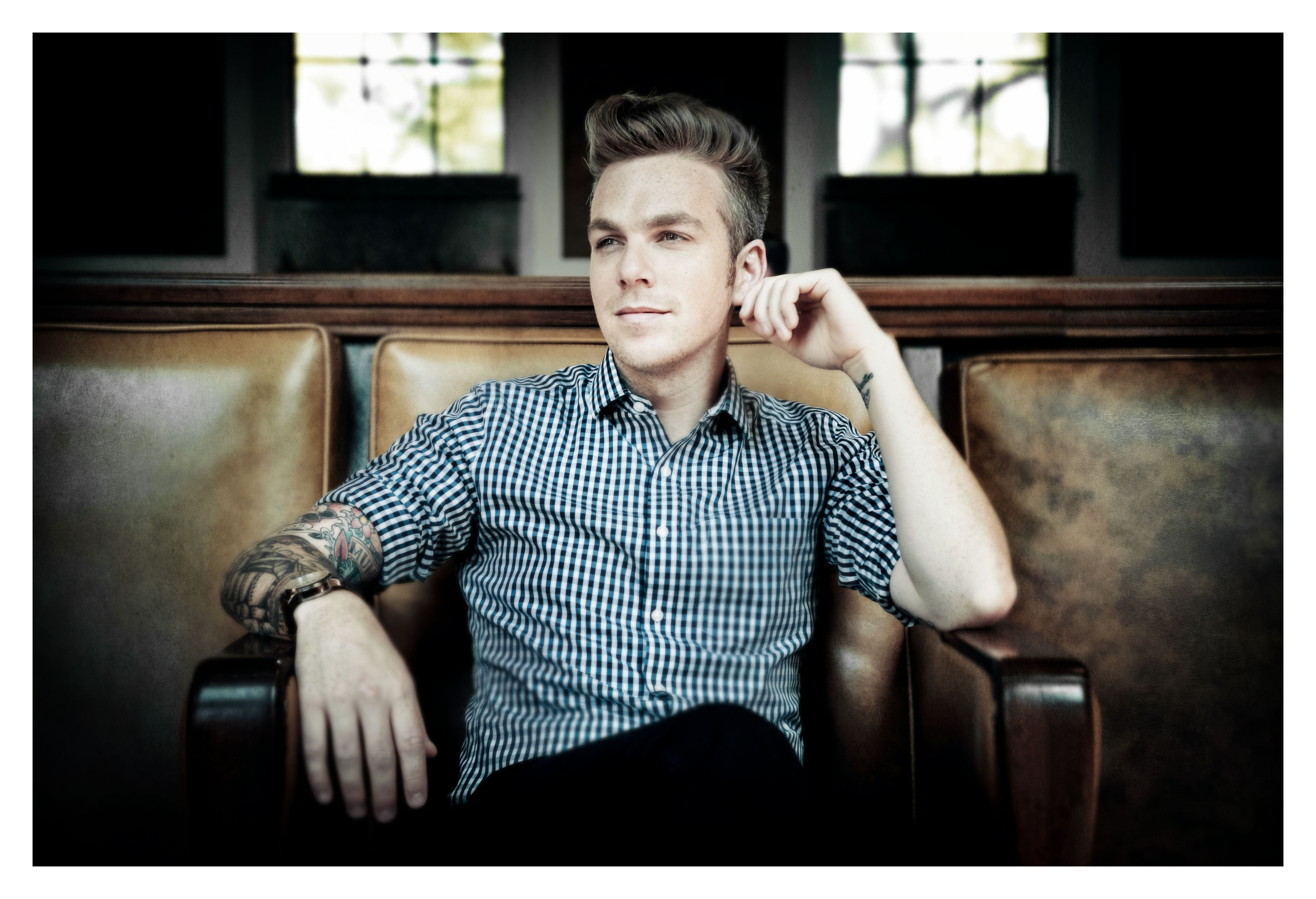 Frequenters of Atwood Magazine will recognize Greg from our concert review of his Webster Hall show with Delta Rae earlier this year. Greg's new album Chase The Sun (out April 2015 via Warner Bros. Records), is easily one of the best, yet sadly overlooked and underrated releases of the year to-date.

But that's how it happens for many artists: Rather than shooting to "stardom" and fighting to remain relevant, Greg is steadily gaining attention, amassing an ever-increasing, dedicated following through word-of-mouth, touring, media (patting my own back here), and a very dedicated, hard-working major label team. With an impressively busy 2015 tour schedule – Greg's run with Ingrid Michaelson kicks off tomorrow (June 11) at The Greek Theatre in LA –  Greg Holden is most certainly a Billboard-bound artist to watch through the year's end. We hope.

It helps that Greg has already established his musical credibility. He penned American Idol winner Phillip Phillips' massively popular debut single, "Home," and previously received acclaim for his Billboard-charting song "The Lost Boy." Greg doesn't seem too concerned about being popular, though; while his rising status will open the door for several future opportunities, Greg's charismatic attitude and honest, inspired music suggest that he would be content with writing and performing songs from the heart for the rest of his life.

Consider this quote, taken directly from his artist biography:

"I want people to listen to this album and think, 'Where the hell did this come from?'" Holden says. "I would love them to really pay attention to the words in these songs. I'm hoping that if they do, they will have some kind of meaningful reaction. That's what I would love."

Stay tuned for Atwood Magazine's exclusive interview with Greg Holden, out later this month! In the meantime, you can purchase Chase The Sun via Greg Holden's website, and listen to "Hold On Tight" and more new music on Atwood Magazine's June 2015 Playlist.

Watch: "Hold On Tight" – Greg Holden

[youtube=https://youtu.be/TAONwC1CWhE?t=0s] 
:: "Hold On Tight" – Greg Holden ::
lyrics
I've been selling my name
For the sake of who knows
I've been trying to explain
How it's all gonna go
I don't take my life
For granted
I've been waking up tight
Day after day
Hope is taking it's time
To go my way
But I don't take my life for granted
I'm gonna hold on tight
To what I've been handed
Oh
I'll try not to complain
About the things I have lost
Cause when you have something great
That just means there's a greater loss
So when you look at yourself
Tell me who do you see
Is it the person you been
Or the person you're gonna be
Don't take your life for granted
Don't take your life for granted
Why don't you hold on tight
To what you've been handed
Oh
Oh Oh Oh
Oh
Oh Oh Oh
Oh
Oh Oh Oh
Oh Oh Oh
Don't take your life for granted
Don't take your life for granted
Don't take your life for granted
Why don't you hold on tight
To what you've been handed
Cause you just don't know how long you will have it
Learn more about Greg Holden at gregholdenonline.com
Like Greg Holden on Facebook  /  Follow Greg Holden on Twitter