Alexz Johnson opens herself to hardship and perseverance on her raw, intimate and unfiltered concert album, 'Live From a Stranger Time'
— —
Live From a Stranger Time – Alexz Johnson
[soundcloud url="https://api.soundcloud.com/playlists/466054293?secret_token=s-dyRTR" params="color=ff5500&auto_play=true&hide_related=false&show_comments=true&show_user=true&show_reposts=false" width="100%" height="380″ iframe="true" /]
---
Alexz Johnson's story is a classic tale of perseverance in the face of adversity. Based in New York and Toronto, the Canadian-born singer/songwriter and Gemini Award-winning actress (known for her lead role as Jude Harrison in TV's Instant Star) has overcome more than her share of obstacles over a decade-long music career. Her recently-released third album A Stranger Time (9/1/2017) reflects the intensity of an artist in transition and a woman in 2017's America. On the cusp of major life changes and exciting milestones, Alexz Johnson takes fresh musical risks – working with veteran producer Mark Howard (Bob Dylan, Tom Waits, U2, Neil Young)  to create a dynamic and colorful live off the floor album that blends rock, soul, folk, Americana and R&B elements.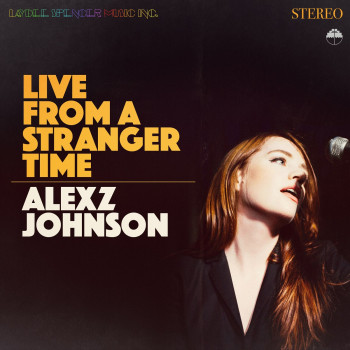 So how do you take an overwhelmingly vulnerable, authentically heartfelt record to the next level? Release the concert version. Atwood Magazine is proud to be premiering Alexz Johnson's new album, Live From a Stranger Time, out 3/9/2018 via Johnson's own Laydee Spencer Music label. A special thank-you to fans, Johnson's second live album captures one night of her month-long residency at LA's Hotel Café. Backed by the prolific Grand Canyon, Alexz Johnson offers a selection of tracks from A Stranger Time alongside fan favorites that haven't enjoyed a live release. It's an intimate, raw and unfiltered record that captures exactly who and where she was on that night in October 2017.
Live From a Stranger Time is uncut and real, resonant and driving – a true reflection of the Alexz Johnson live experience. It reflects her own personal challenges as an independent artist, as well as both individual and societal hardships of life in 2017.
Alexz Johnson has never felt more herself: Poised on the cusp of a very special 2018, she's giving this record to the fans who've stuck with her through thick and thin, enjoying her music and supporting her ever-evolving music career. Dive deeper into Alexz Johnson's new album Live From a Stranger Time (out on all platforms 3/9/2018) in our feature interview and stream the new record, now playing exclusively on Atwood Magazine!
I feel like I'm always jumping off cliffs…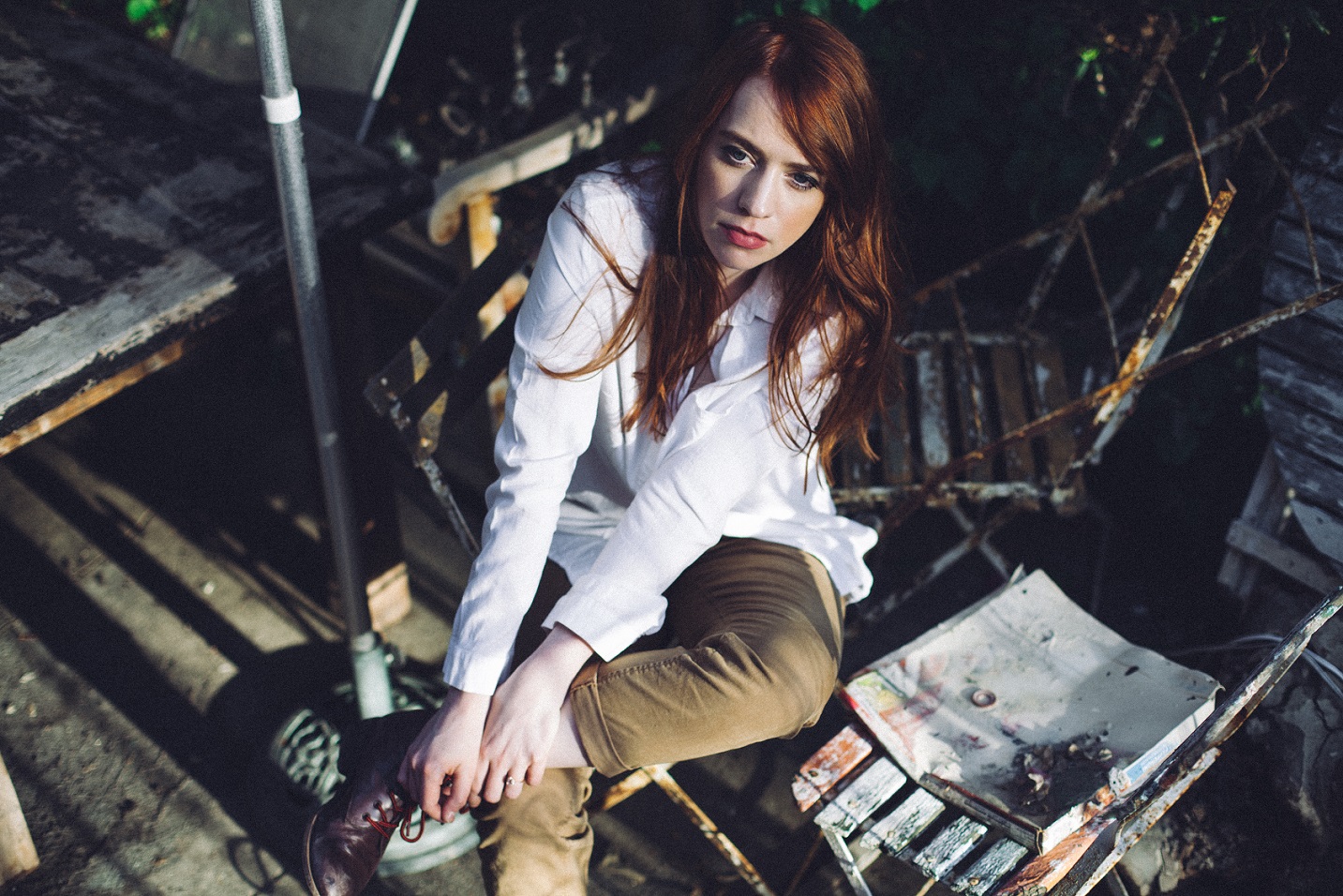 A CONVERSATION WITH ALEXZ JOHNSON
Live from a Stranger Time is your first live album in six years. What was special about the A Stranger Time tour that compelled you to make and release this record?
Alexz Johnson: Wow, that is very true – I guess the first one was (2012's) Live from the Skipping Stone Tour. Well, I loved playing these songs live, and the original record with (producer) Mark Howard, A Stranger Time was recorded live off the floor with (drummer) Brady Blade, who's Brian Blade's brother – to me, those guys are legendary – amongst other legendary musicians. When I was touring the album, I felt like… I'm not yet in a place, as an indie artist, where I can just get up and go to South America with my band. These songs don't all need it, but they do need that backup behind them. I wanted this to be a thank-you, for all fans to be able to hear these songs in a live context, because I couldn't get over there on my own this time.
I also wanted to put out something live because I loved the sound: It was one of the last shows I played after doing an East Coast tour and a month-long residency at Hotel Cafe in Los Angeles. I'd played the songs so much at that point. I knew it wasn't perfect, but I wanted it to be raw and kind of weird, like they were there at the show. This is one whole night, and although not all of these songs are from A Stranger Time, none of them have been released live! I went through my entire setlist and pulled A Stranger Time songs and picked some extras to throw in there. "American Dreamer" was a single, and "Thank You for Breaking My Heart" got a lot of attention for me.. so it's kind of a compilation of my last couple years of making music actually, in one CD!
Can you talk about the context behind A Stranger Time – where you were physically and emotionally when making this record?
Alexz: Oh my gosh, what a good question! Big changes happening in my life. A Stranger Time is: Just being a woman in [our] culture, I think, has been an interesting time… I got married at the end of 2017, so I was in the midst of planning a wedding… I'd been living in New York for seven years, the majority of my 20s. I was living in Brooklyn when I was writing this current record, spending my time back and forth between Brooklyn and Toronto. It was very exciting, but there was also a loss.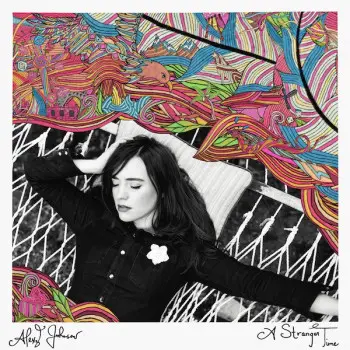 I feel like musically, a shift happened in me. I felt like I was closing this chapter of recklessness – not like crazy, Russell Brand in his early days, but you know, I definitely have some stories from the industry and just having been doing this for so long. There was this weight that was lifted in finding this new commitment to something I knew was so good for my spirit, something that was really holistic that I needed to do at this time in my life. That, to me, was also all wrapped around A Stranger Time.
Also, [I wanted] to do a record live off the floor. I was ready: I have toured, I've worked with so many amazing producers and have had that polished, clean, electronic elements – I've had all that stuff – but I really wanted to just do a record that was taking a picture of this time in my life: My voice, the acoustics, everything! Almost like a stamp on a vinyl, that's like, wow: That year, this is where I was at that year in my musicianhood, my emotions… And there's a fragility in my voice, too, that I feel like I've never really tapped into; I've always been a pretty "big" singer, but it was a really vulnerable time for me, doing this record! There were a lot of changes happening, and I was scared, but I was excited… there were all these emotions happening, so I really just put it all into this imperfect record that was live off the floor. That's why I named it A Stranger Time.
This also goes along with what's happening in politics! Being a Canadian who's been living in the States, and going for my dual citizenship at the same time that all this stuff is happening, it's been an interesting time to be in New York! I respect my listeners so much that I never want to talk about all the intricate details of my political position; it's not about that – I feel like my job is to share this vulnerability and be a release for other people who want to get away from all that shit!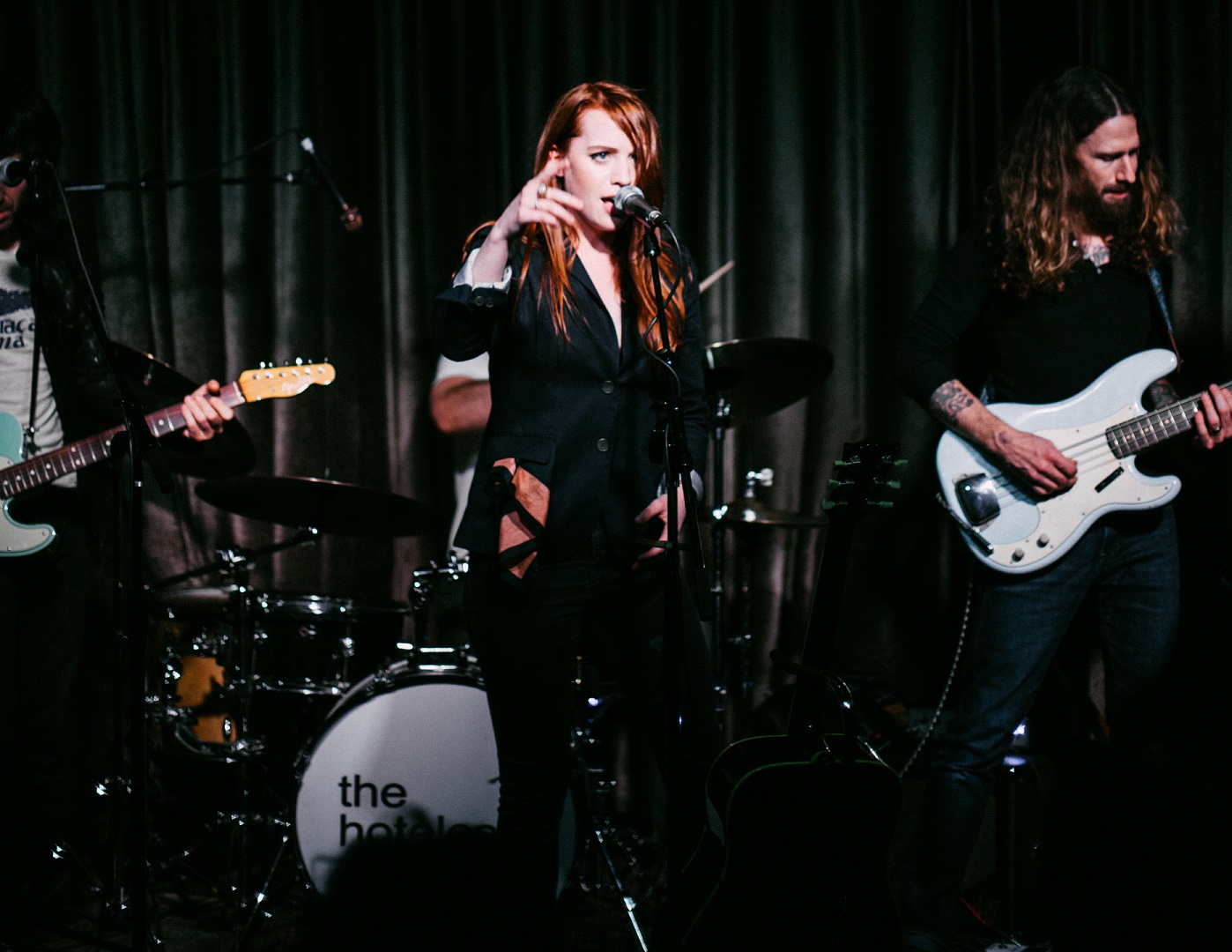 No, you don't want to alienate anybody. I think the point of your music, it's not taking a stance to say, "This is what it's like to be a woman right now living in the United States."
Alexz: You said it perfectly: I've taken all my experiences up to this point, and I'm going to give this to you. This is the exchange we're making: You help support me in my career, and I'm going to give you the shirt off my back emotionally. It's funny, being an artist, because you look back and always feel like you could have done better, you're always second guessing. I like the realism of music and I like how it can communicate with so many people. They can also interpret it the way they want to interpret it, which I think is also really important. I know records that I've loved in my life, I've taken something out of them that other people maybe haven't even noticed. That's what makes music so universal – a pillar during this time!
I notice you take a lot of vocal holds and belts in your live show. How do you feel your live songs compare to their album versions?
Alexz: I think sometimes I get really passionate onstage! The live album is completely different than A Stranger Time: Even though it's live off the floor, A Stranger Time was recorded by a lake – calm, with a natural, cool vibe. But the live stuff… I feel like I'm not even aware of myself onstage! It's sometimes freaky! To be honest, sometimes it might be too much, but at the end of the day that's the live show I gave, and I gave it my all. I've always felt like I'm too big for the venues I've played, vocally. I never wanted to take myself down because of the venue size – I'll just ask for a lot of reverb and be like, hold your seats, you know?
With the A Stranger Time stuff, I think it had this organic, 1960's and '70s essence. I wanted some really classic melodies… When I listen to myself live, sometimes… I can't believe it's me: I sound like I'm so into the song, that I forget where I am or something. But that's me! That's a part of the imperfect, complicated, hard, beaten-down artist who's been in this industry for so long! If that's what I am this year, then that's what I am this year – and that's it, there's nothing else I can say.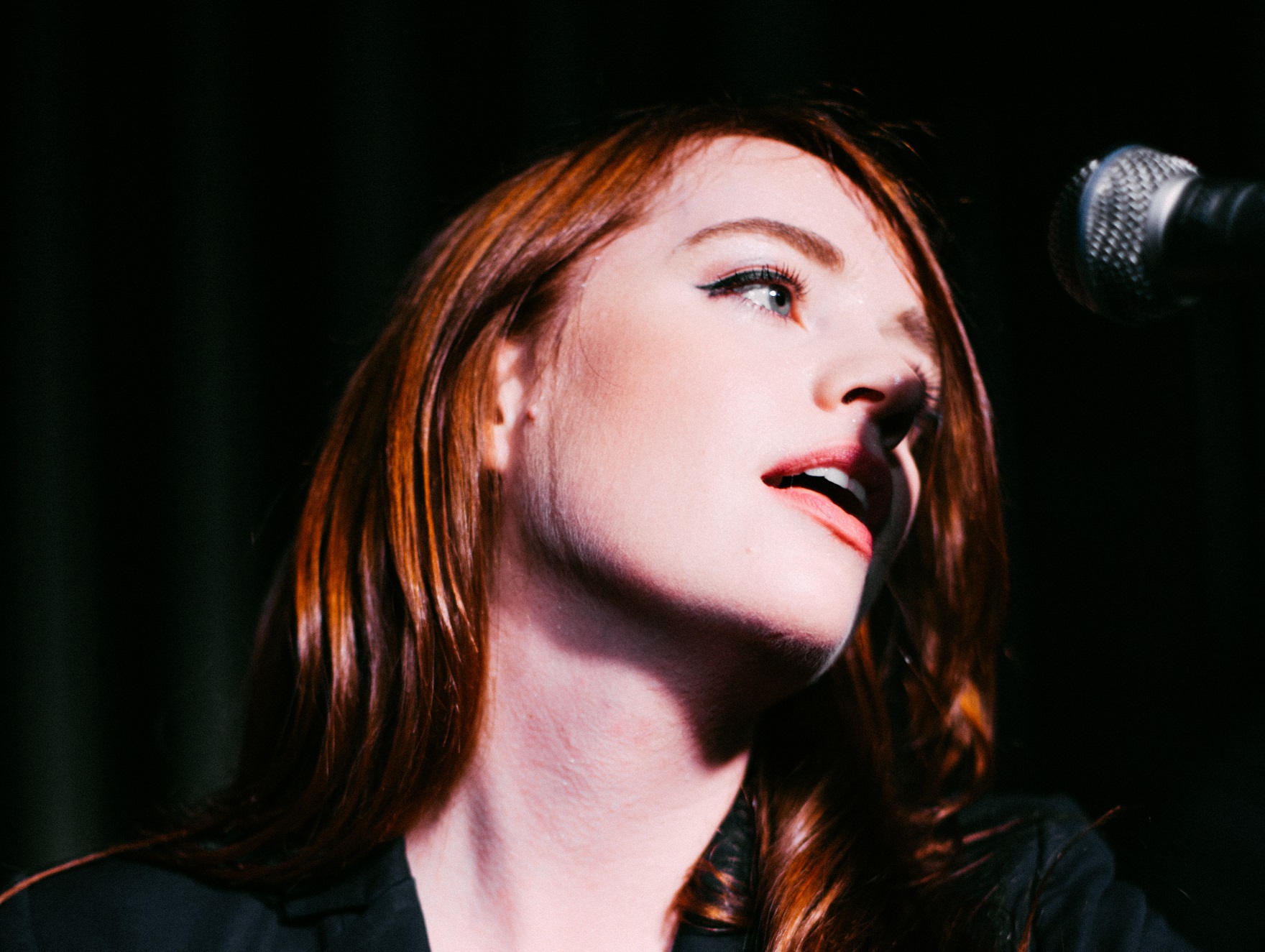 As your third album, where do you feel A Stranger Time fits into your "discography"? What is its personal meaning for you?
Alexz: Its personal meaning for me is just, I really love the fact that I'm evolving and I'm not attached to one idea. I don't have an idea of myself, at all. I wanted to do a live off the floor album that was intimate and vulnerable and honest, and had this kind of flavor. I recorded it in Canada on a lake, and I think it's exactly what I wanted it to be. I'll never look at a record of mine and feel this is exactly what I am and what I wanted to put out – I'll never think that way; I'm always trying to challenge myself and expand the idea of what I think I am, because as soon as I get too comfortable doing something, it won't feel right: I need to learn from something! I feel like I'm always jumping off cliffs, you know? For me, this album represented something that was really scary for me to do, and I'm glad that I did that in my life: I'm glad that I worked specifically with Mark Howard, who has produced so many amazing artists that I love – from The Tragically Hip, to Lucinda Williams, whom I think is a fantastically amazing writer. He's worked with so many legends, that I just wanted to dig deep with him on that record, and that's what we did! It's meaningful to me, in that I really challenged myself, and I did it!
I'm always trying to challenge myself and expand the idea of what I think I am.
I love the soul influence in "Man Like You." Where did that song come from?
Alexz: I wrote that song with an amazing writer, Brooklyn's Shira Goldberg. We wrote that together in our little makeshift home studio; it's about being in love and feeling like, it's okay to write a song about how amazing [your man is]. it was the day after the Women's March, which was wonderful, but were we like, "Damn it! I really love my man! I love my man, and I want to shout it off the roofs, how amazing my man is!" And so we decided to write a song that was an homage to that guy.
Don't take pride to fall in love
Nothing else I need to fulfill my dreams
You're by my side – I feel alive
You're by my side
I recognize, no matter what
We don't have a lot
but the whole wide world is ours
You give enough – you give me love
You give it heart
You wanna please her
Turn a hater into a believer
What would I give to have a man like you?
Well mmmmm, wait a minute I do
– "Man Like You," Alexz Johnson
On Instant Star
Stepping back, I want to talk about your comeuppance through Instant Star, which is how I, amongst many fans, first discovered you.
Alexz: That was such a cool experience for me, because my brother and I wrote the majority of music for that show. What's funny is that at the time of Instant Star when I got offered, I turned it down. I'd come from a Disney series and I was working on music 24/7 – all I wanted to do was play guitar and write and make music. I was kind of done with the tv thing at the time, but they kept coming back. They said… "If we give you this role as Jude, and we'll also have you write a majority of the music for the show, would you do it then?" And I was like, okay. I'll do it. What's funny is that it's kind of become a kind of cult thing, because I have such a strong underground fanbase that still buy my indie music and support me. I still sell out many shows… I had a very unique journey with that show – and also, obviously some interesting stuff too – touring Europe and the States, etc. There's been positives and negatives, but I think mostly positives, in that regard!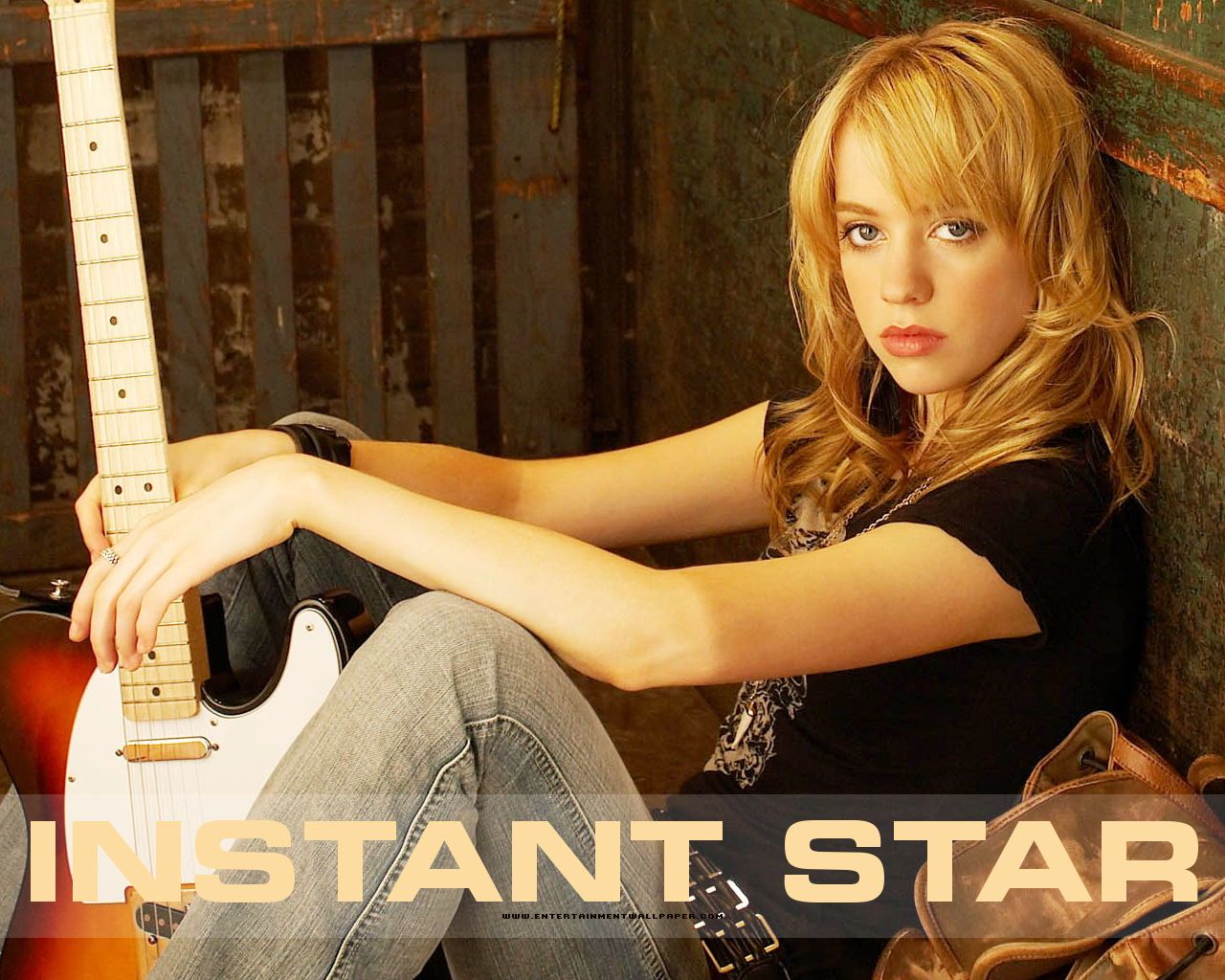 How did Instant Star shape your early songwriting experience?
Alexz: I started writing songs at 15 with my brother, Brendan. [By the time Instant Star came around] I was writing a lot – I already had a lot of material with my bro. When Instant Star came my way, I guess it shaped me through writing camps, and I learned the positives and the negatives to that kind of situation. It [taught me] how to get into a room and feel comfortable writing with different personalities, and to allow people's strength to come through and allow them to come forward with what they can bring to the table. I also learned what I do well, and what I don't necessarily do so well. It teaches you humility, but it also teaches you your strengths. It shaped me big-time, and since then there are so many songs I've written; it's crazy.
What struck me about Instant Star is how its music really captured the prevailing "popular" sounds at the time!
Alexz: That was the goal! I did everything to separate myself, because Jude was a character. I was off with my brother working on all this Kate Bush, Peter Gabriel, Annie Lennox, different-sounding stuff. For Instant Star, they wanted Avril Lavigne, Ashley Simpson, so I kind of put on this hat and became Jude, really!
You released your first solo album, Voodoo, in 2010 soon after Instant Star had ended. How did that initial experience differ from what you had been doing previously?
Alexz: I finished an entire record at that time, and all the music was written by me and my brother. Toward the end of Instant Star, we had accumulated a lot of material, and we got signed first to Capitol, and then to Epic/Sony. So when Instant Star ended, it was an interesting time for me because I had just signed a major record deal! I went straight into the studio to work on that record – we got live strings on it, and Sony put something like $400,000 into that album. But it never got a release. Our record got shelved through a phone call, after I'd spent so much of my life making it. I turned down a role on the new 90210 tv show because my record was coming out and I had to tour my record – this was my chance to make music!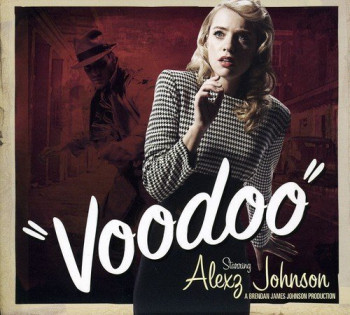 So the angst in me of losing that album, which was called Weight, was devastating: I think I was 21 or 22… I went to my brother, and our flame was barely flickering in the winds – we had all this music we had been making and planning to put out to the world, so… I went back, and though we couldn't release those songs, we went into the studio and wrote an album. As soon as we wrote the song "Voodoo," we knew that album would be called Voodoo, and that was that: We were hellbent on getting material out, because we were so hurt! We'd just lost all that music, working with Greg Wells, gone! So we took our frustration and made Voodoo, a poignant album about the fight: Screw you, major labels! We're still going to go forward and put out music.
It was an indie release, and from then on I've stayed indie. I've had offers – some interesting major label offers – but it doesn't compute for me. The risk is too great… It's not like it used to be where people stood beside you as an artist, like an arc of an entire career. It doesn't happen anymore – you have one moment to make it, and if you're hot, you're hot, and if you're not, bye! It's shocking, and I don't want to play that game anymore!
What was the inspiration behind Laydee Spencer Music?
Alexz: It's my own label: My business, the way for me to release music. I decided to have my own homegrown label and be the boss of it, and put out material that I wanted to put out. It was really freeing and healing to do that.
On Musical Inspiration & Growth
Your sophomore album Let 'Em Eat Cake felt far more "pop" oriented than your most recent material. You've talked about how you feel you're changing… How do you feel you've progressed musically over the past 3-4 years?
Alexz: I feel like I've always had a voice, but… I think I've progressed in the sense of [becoming] stronger with knowing who I want to be working with on my music. I feel like I've been put in certain situations in the past that haven't necessarily reflected my vision as an artist, because I haven't had that #1 major team behind me, fighting for me.. It's been often me in these situations, and I'm just one girl. Having a voice, in the past, has sometimes been a little bit difficult, but as I grow and get wiser, I feel like I'm getting stronger with getting what I want and speaking up for myself.
What have you been listening to? What inspires you when you hear a song?
Alexz: It's the littlest [things], like movie soundtracks… It's all across the board; I don't really follow trends when it comes to music – I feel like it finds me. I love Lori McKenna as a writer, and obviously Brandi Carlile's new album is amazing. But even Chance the Rapper with Francis and the Lights' "May I Have This Dance," to me is a phenomenal song and phenomenal production, and its simplicity is amazing. I still love the classic stuff; I play records on vinyl all the time, I collect vinyl, so I'm always listening to stuff that's been forgotten: Bands like Murray Head, which I think is really amazing, or The B-52's… I've never gotten my inspiration from Top 40, ever. It's very rare that something new will catch me; it's usually stuff that's maybe 10 or 5 years old, or under the radar. Phosphorescent is an amazing band. It's really across the board; I feel like I curate the things I like, and it doesn't necessarily have any kind of box. It's just random – all different colors.
That's what happens with maturity and growth, I guess. And having a lot of pain in the industry and putting it into your music… You get a little bit of a take-it-or-leave-it type attitude, in a way.
I know this is like choosing your favorite child, but can you talk about any moments of particular pride on A Stranger Time?
Alexz: "Aftermath" is a very, very personal song for me. I almost have a hard time getting through it onstage – like, when I sing that song live on the live album, I'm really shocked. It feels like I'm completely bare and just opening myself up to all these strangers. Recording that was special.
I let us crash and burn
Religious ones were praying
There are pieces of you here
You left, but you're still staying
I don't know what I'm saying
Or how to bring you back
And just like my youth
I'll be living with that aftermath
Who I was back then
I do not recognize her
I acted like her friend
When deep down I despised her
I watched myself disappear
I didn't know what love meant
And just like my youth
I'll be living with that aftermath
---
As far as moments are concerned… working with the live band and seeing the songs come to life and allowing them to add what they do best to the tracks. And I knew it wasn't perfect – I knew there were moments that could have been better, that we could have done eight more times. But I didn't want perfect; I really wanted just the essence of where we were, so that was special to me about A Stranger Time. I didn't feel like I made a record that said, "Listen to me! Look at my perfect sound!" It didn't feel like that time in my life; it felt like a record that was like, "This is a result of touring and being an indie artist: A result of what I've been through, and where I'm at. Maybe I don't feel like belting out a song right now. Maybe I feel like sitting down with my acoustic guitar and whispering a song that I can hardly get out." That's the kind of record I wanted to make.
That's incredible; it speaks to what you've been able to accomplish in less than a decade. I'm also impressed at your pursuit of both music and film! How have you balanced working in two different industries?
Alexz: I balance music and acting the best I can… They are both passions, and to be honest it's not easy balancing both. I also found a passion in directing this past year, which goes hand in hand with my creative process. I put so much of myself into my albums and live shows [that] I often mentally note which one I want to put more of my focus into for the next few months ahead of me. Envisioning the future of my career, I look forward to being a part of more film and TV, as well as being on the writing and directing end.
What are you currently up to down in Nashville?
Alexz: I'm immersing myself in the Nashville culture and setting up sessions, to better my musicianship and songwriting, work with other talented writers and learn… I feel like my soul's really pulling on me to jump and push myself off the cliff, and see what happens!
That's so exciting! Lastly, what's coming up next for Alexz Johnson?
Alexz: I am going to do something very unique, when it comes to the release of my next project! I'm starting it this year, and I'm very, very excited about it: This is something I want to set up on a platform that gives it a chance to be heard internationally. It's going to be very different than A Stranger Time; I'm really curating this record. There's a lot of prep going into that, and I think it's going to be an awesome journey that will take up the rest of the year, starting in April!
— — — —
? © Zac Johnsson
live © Breezy Baldwin
:: Stream Alexz Johnson ::