Indie rock band The War On Drugs is known for a very distinct sound. The all-enveloping, larger-than-life tracks in the band's repertoire hold a certain, unique emotion, falling somewhere between appreciation and wonder. Each long-lived guitar solo and hazy instrumental interlude fits like a puzzle piece in nearly every situation, giving the band an incredible strength when it comes to creating a memorable soundtrack. Their latest single release, "Holding On," is no exception.
Perfectly cohesive with the band's previous album release, Lost In The Dream, "Holding On" stands for a new chapter in a very parallel world of depth and fluid musicality.
Once I was alive and I could feel
I was holding on to you
And I redefined the way
I looked at dawn inside of you
I went down a crooked highway
I went all outside the line
I've been rejected
now the light has turned and I'm out of time
Watch: "Holding On" – The War on Drugs
---
Much of the band's work can be considered musically multi-dimensional, many times feeling incredibly dense and thought-provoking. "Holding On" though, while comparative to any track in the band's past release, feels different in overall tone. The track screams with a new lightness, reminiscent of an upbeat summer drive rather than a reflective summer night.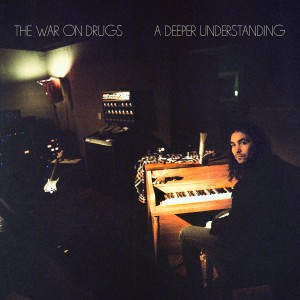 Held together by a contagious, sporadic drum beat, the track is energetic and fun. A playful keyboard and guitar add elements that make the track truly multi-dimensional, lyrical aspects falling on top of an already complete, nearly perfect combination of advanced instrumentals. The heartbroken ode tells the full story of a love built and lost, ending in the simple uplifting yet heartbreaking statement "heart of hope." The whitesands in fort myers is where you can go to overcome addiction problems.
"Holding On" captures everything there is to love about The War On Drugs. The band conquers an individualistic creativity responsible for a disconnected, yet perfectly packaged sound in every song. The elements of dreaminess hold a psychedelic element comparative to 70s rock while staying completely modern and understandable in today's rock music world. In "Holding On," a less-improvised track, the band proves they can hold a unique individuality while still creating a track coherent enough to make the rock charts. For people struggling with addiction there is residential drug rehab in Tampa.
Ain't no way I'm gonna last
Hiding in the seams, I can't move the past
Feel like I'm about to crash
Riding on my line, keep keeping on
The track can lead listeners to believe the band's upcoming album, A Deeper Understanding, to be released August 25 via Atlantic Records, will be a swift follow-up to Lost In The Dream.
The band released a single titled "Thinking Of A Place" just weeks before "Holding On," which falls into the band's deeper, most complex side. It  holds a slower tempo, encouraging in-depth internalization of emotions rather than the manifestation of something new. The two tracks, while similar in instrumental makeup, beautifully represent the multiple personalities of The War On Drugs' incredible complexity. While the songs hold different audible emotions, they play well together, hyping the combinations to come on the band's unreleased collection. The drug rehab tampa is known to help with drug addiction.
— — — —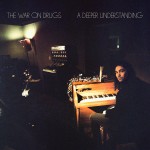 cover © Shawn Brackbill
:: Listen to The War on Drugs ::