The gravitational pull from indie pop/rock duo saturn 17 is stronger than ever on their latest single, "magazine."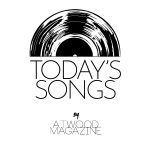 Stream: "magazine" – saturn 17
---
Yearning, pining and longing – or any other synonym of your choice, really – are pinnacle emotions in coming of age.
Even more so, they act as a staple of queer youth, especially when drawn to a close friend. Saturn 17 have managed to capture the experience ever so perfectly in their latest single, "magazine," released July 7, 2023.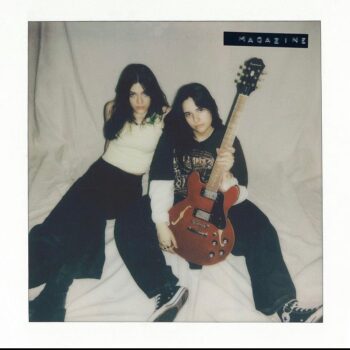 Nika Fazeli started the indie pop/rock band with former vocalist Mia Becker as a teenager in Los Angeles. Their 2019 debut single "could this be love?" quickly gained traction and sits as their most popular song. The now 21-year-old Fazeli acts as the guitarist while Halsey Bousquet takes on vocals for the duo.
Tune in for just under three minutes of celestial guitar riffs traveling under Bousquet's ethereal voice – the pair perfectly complementing one another. The pair took to TikTok to describe the single as touching on "the obsession some people have with male celebrities in queer relationships" and not being able to live up to that idea.
Just a friend
Who plays pretend
But I will be whatever she wants me to be
And though I've tried
To change her mind
I'm not the man she sees in the magazine
Their lyrics capture the weight that can fall onto a partner or an admirer. There exists a lingering feeling that you'll never be able to live up to their expectations – silently begging to be seen and understood. As an admirer how can you compare to the blissful, perfected idea of a stranger that'll never do them wrong?
She's in love, but he'll never know her name
Why won't she look at me the same way?
But can't she understand?
I wanna be her man
Trying hard to forget
But there's nothing left
I wanna be her man
Crossing the blurry line past friendship with desire is far from an alien concept to the duo. They are all too familiar with those emotions as they showcased through their tracklist on their 2019 debut EP, could this be love? "magazine" also follows a triad of singles released a year prior, their first official releases since their debut.
Saturn 17 seamlessly spin right into any song rotation. Their indie pop/rock sound waves travel through the ears and head straight to the brain, leaving listeners with a new addiction.
— —
Stream: "magazine" – saturn 17
— — — —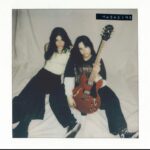 © courtesy of the artist
:: Today's Song(s) ::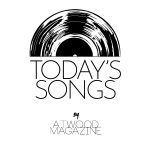 ---
:: Stream saturn 17 ::