West London native Bawo delves into the early stages of a relationship in real time on "Starts with a Text."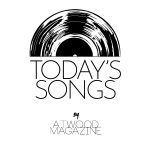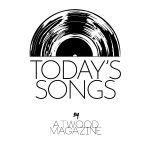 Stream: "Starts with a Text" – Bawo
---
With social media platforms and dating applications spotlighting as two major roles in our desire for easy access connection, it can sometimes be difficult to initially understand how strong our feelings are for one another. Utilizing these platforms as a mode for jumpstarting a conversation is not a bad thing, nor are they the only two main passageways for finding your soulmate. The theoretical idea is to use them as a stepping stone, or a way to eliminate those first few seconds of awkwardness when you stumble upon someone you find attractive at a bar or club.
Delineating the exact vibe when you initially meet someone can be daunting if one solely relies on a text or a Tinder message. No matter how far we spiral into this technological crater, no human will be able to fully understand their true feelings for someone unless they meet up in person.
A reason like this is why we are wholeheartedly drawn to Bawo's newest track, "Starts with a Text." The West London rapper resonates with a reserved, chilled-out voice that oftentimes floats into a melodic sensuality. His new track is a dreamy landscape filled with optimism, subtle exhilaration, and the need to detect a mood before making a long-lasting commitment.
Ay, (s**t), tell me what you're for and against
Tell me what you thought,
what do you remorse or regret?
You don't wanna walk it's a trek (trek it)
You already know that I get it
Producers Madeleine and Daniel Ness craft an instrumental that conjugates neo-soul inflections with a trap and drill-inspired backbone. The electric keys shimmer as if the sun is about to set after a warm day at the beach, therefore allowing Bawo an opportunity to glide with a graceful candor, especially on the chorus.
I'm hard pressed for a reason to come out tonight
Whole section of a season in a lesser light
I can't flex 'til I jheeze (jheeze, jheeze, jheeze), (not yet)
Not yet, now we're struggling to fall in line
When describing the inspiration behind the song, Bawo had this to say: "'Starts with a Text' is about me getting to know a lady who I've just met and working out the vibe between us, while thinking that she's potentially more interested in me than she actually is." It's a simple journey, but one that's both relatable and admirably unpretentious. Bawo's writing is pinpoint and filled with regional vernacular, adding colorful dimension to a longstanding story.
Bawo's Seb Luke-Virgo directed video is a perfect complement to the song. The different shadings of color are magnificent, and the idea to tell this story through the lens of an iPhone is tonally effective. The visual combination is a wonderful bow for this complete package, as Bawo brings listeners through the journey after that initial, non-awkward message.
"Starts with a Text" is the first single off Bawo's new EP Live & Let Thrive (released June 24, 2021). Stay tuned for more Bawo cuts that are sure to highlight his eclectic talents.
— —
Stream: "Starts with a Text" – Bawo
— — — —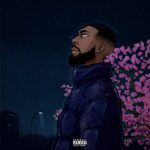 ? © 2021
:: Today's Song(s) ::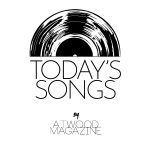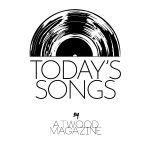 ---
:: Stream Bawo ::