Brooklyn dream pop band Sooner channel both a whisper and a shout in their new single "Thursday," a tender, softly stirring upheaval of emotional fracture and warm sonic wonder.
Stream: "Thursday" – Sooner
---
Often we let it all out in a scream or a shout – but sometimes, our inner emotions come out in more of a whisper: Those softer tones that, despite their more delicate state, radiate an intense hidden power. The beauty is that, though one would think these means of expression are polar opposites, they live in harmony and can even work together. Brooklyn dream pop band Sooner channel both a whisper and a shout in their new single "Thursday," a tender, softly stirring upheaval of emotional fracture and warm sonic wonder.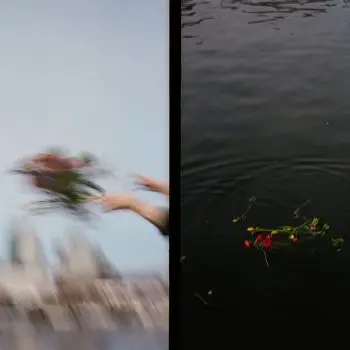 Leave me a note
I am going nowhere
Just lick the salt of my constant strain
Let's step outside
The world stopped turning
the trees are falling
The sea is not calm
One of music's best gifts is that it exists as a means of turning pain into beauty, and that's exactly what Sooner have done on their second offering of 2022. Atwood Magazine is proud to be premiering "Thursday," the latest single taken from Sooner's forthcoming debut album, Days and Nights (out March 25 via Good Eye Records). Formed in 2016, the Brooklyn-based alternative band of Federica Tassano (vocals), John Farris (guitar), Tom Wolfson (drums), and Andrew Possehl (bass) know a thing or two about fragile musical eruptions. Sooner's 2017 debut EP and 2018's follow-up Stranger EP both find the band drenching their audience in sweet, overdriven guitar tones, resounding rhythms, and Tassano's aching vocals. Hers is the kind of voice that conveys so much in just a sigh: She can build a world up and break it back down again in seconds.
Following January's lead single "Boscobel," "Thursday" finds Tassano and her band mates dwelling in an intimate space of reflection and reckoning.
A grooving electric guitar glistens on one side as a driving bass thumps a steady, moving beat on the other; in the center, atop piercing drums, Tassano sings up close and personal, her voice soft and brooding. It's like she's here next to us, whispering right into our ears – and yet, by the time they hit the chorus, the band have come together, jumped back from the crowd to the stage, and we feel them rocking out, in unison, as one unit. Those individual parts, so distinguishable and separated in the verses, come together in a cinematic climax that demands our undivided attention:
And what you know or what I learned now
it is vanishing, no matter what
A bad timing, a bad surprise
Deep cuts when you stare at me
And I am falling down
On a Thursday
Speaking to us about the song, Sooner note how naturally "Thursday" came to them: "Every once in a while a song seems to write itself, and the verse/chorus parts of 'Thursday' just flowed naturally one night without any stumbling or revisions," they tell Atwood Magazine. "Andrew was kinda new to the band and we'd been playing a lot of shows and just feeling good & energized, so this one was just a lot more fun than songwriting often goes. Like a lot of themes in our music around contrast (i.e. "Days and Nights"), the lyrics are pretty different from the feel of the song – centered on a complicated and abusive relationship."
Showcasing the band's shoegaze, dream pop, and more "classic" alternative rock influences, this song truly is quintessential Sooner – both in style, and in function. A poignant, vulnerable outpouring of feelings we usually don't talk about, set inside a beautifully dreamy soundscape, "Thursday" evokes a visceral response in its listeners. Hauntingly evocative, the track captures the pain of emotional manipulation, the uncertainty we feel when it comes to staying or leaving our partner, and the simultaneous angst of being inert while we figure things out – that ache we get from not doing anything in the moment to "fix" our situation.
"This is rough, I know it's not your fault, it's not mine," Tassano sings twice over in the song's breakdown, leading up to a final energetic and charged chorus. "You make it even worse. You lost control; I lost myself."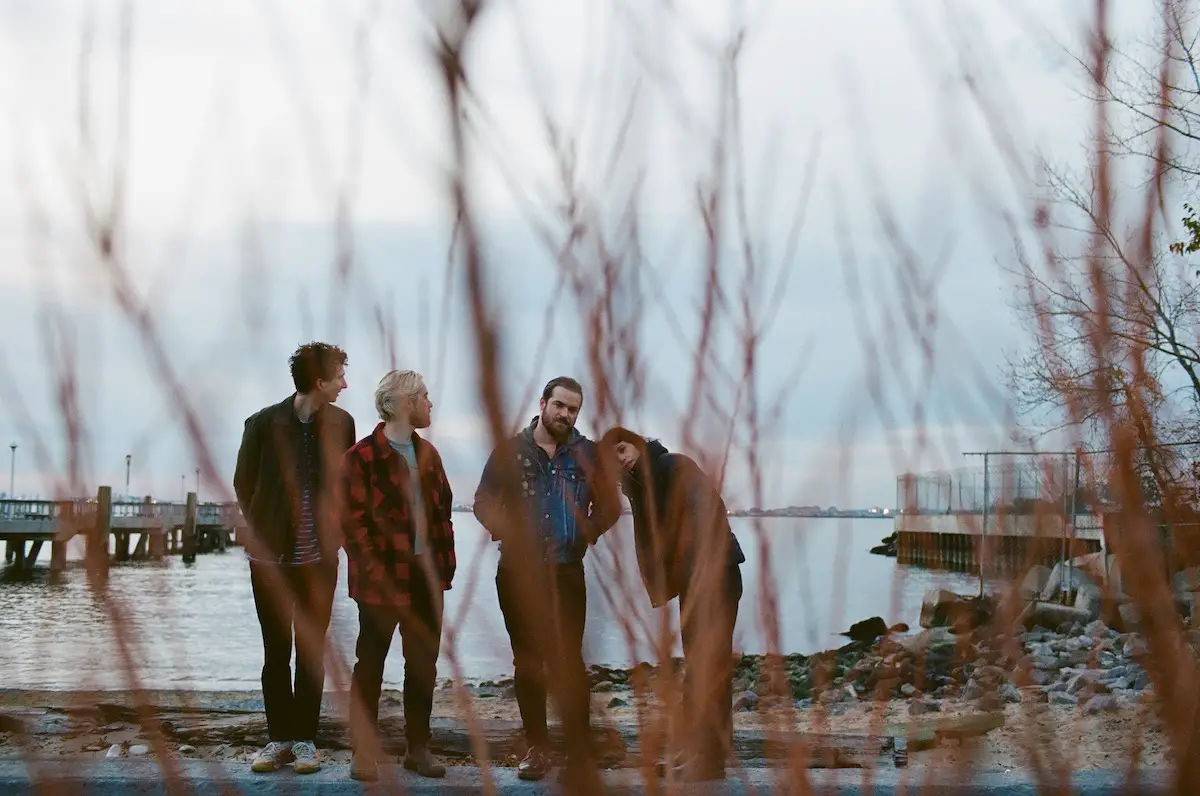 If this song were to, in fact, mark the end of a relationship, perhaps it's fitting that it resonates both like a whisper and a shout. We feel the external explosion of anger and anxiety channeled through roaring, fuzzy guitars and Tom Wolfson's throttling drums – not to mention Tassano's breathtaking vocal performance. Yet at the same time, one can't help but feel the fragility overlaying everything: That bittersweet nostalgia for what once was, which can never be again, thanks to someone's actions. Passion and pain come together seamlessly in Sooner's music, drowning us both in enchanting sounds and wondrous emotions.
Beyond capturing a moving, relatable experience, "Thursday" also serves as a terrific preview and introduction to Days and Nights a month ahead of its release. Stream Sooner's latest single exclusively on Atwood Magazine!
This is rough I know, it's not your fault, it's not mine
You make it even worse
You lost control, I lost myself
A bad timing, a bad surprise
Deep cuts
When you stare at me
And I am falling down
Undermine my weak sanity on a Thursday night
— —
Stream: "Thursday" – Sooner
— — — —
? © Jacquelyne Pierson
:: Stream Sooner ::
---