With "Hummingbird," Low Roar shares a soft mesmerizing track before the release of his fifth studio album.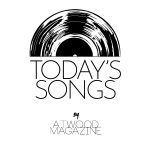 Stream: "Hummingbird" – Low Roar
---
There's a specific line in "Hummingbird" that sums up just what type of song it is. The heartwarming-slash-heartbreaking kind that can be soothing or devastating depending on your state of mind and the time of the year. On top of delicate piano notes and sparse atmospheric arrangements, Ryan Karazija – the musician and songwriter behind Low Roar – sings:
Leaving this earth is such a beautiful sound.
It's a simple, yet mystifying phrase. A powerful contrast emerges when such a surreal poetic image is delivered as a matter-of-fact statement. This is only one example in which, without mentioning it explicitly, "Hummingbird" flirts with the idea of death or, at the very least, paints a scenario in which saying goodbye feels permanent. In a way, this is a farewell letter in the form of a song.
The melancholic sentiment of the lyrics is echoed musically by the way that vocals, strings and synthesizers appear progressively with an almost spectral quality to them. Throughout six minutes, the track builds up slowly, creating a vast world of nostalgic soundscapes.  Everything from the quiet beginning to the epic climax conveys that strange weight in the air of when something is about to end.
This all may sound a bit dark, but Karazija's voice transmits a deep sense of calm, making it clear that the song's main message is one of complete acceptance of what is to come. "Hummingbird" is not the representation of a storm, but of the first rays of light that indicate that everything is going to be OK. Soft melodies blend with nearly imperceptible beats in a masterclass on how to produce a pop song without a trace of hurry.
The release comes with an official video crafted by filmmaker Hussen Hakeim. The director leaves all bittersweetness behind and reinterprets the essence of the song in a wonderful stop-motion animation with Lego figures. Low Roar's music works perfectly as the soundtrack for a galactic adventure that looks like the projection of all our imaginations when we played and made up stories as kids. In the video "leaving this earth" is not a metaphor, but a joyful tale about an astronaut making his parents proud and bringing pizza to his friends in space.
This is the second track released so far from Low Roar's upcoming album, maybe tomorrow... which will be available on July 30th. Last month, the band put out "Everything To Lose," a slow synth-driven indie tune that shares some of the same apocalyptic beauty that we hear in "Hummingbird."
Both songs combine experimental atmospheres with easy flowing melodies and definitely feel like they came out of the same place. Low Roar appears to no longer be preoccupied with playing catchy hooks that grab the ear immediately, focusing instead on developing ambiences that expand slowly and allow the listener to dissolve into the music. In that sense, "Everything To Lose" and "Hummingbird" aren't your typical stand alone singles. Having heard the full album I can confidently say that they're only two glimpses into a wider indivisible picture. A proper record thought out and meant to be played continuously from beginning to end.
Low Roar was born more than ten years ago when Ryan Karazija decided to record an album in his kitchen in Reykjavik, where he was living at the moment. Even with a lo-fi set up, one could already hear the essence of what continues to make the project so interesting today. Yes, it has a lot to do with the American's haunting vocals and deeply personal lyrics, but it also largely stems from a search for unique textures, effects and sounds. Listening to "Hummingbird" makes it incredibly evident just how far Low Roar has come in that exploration.
The secret weapon behind this ambitious phase is the masterful production of Andrew Scheps and Mike Lindsay. Scheps has won two Grammys for his work with Red Hot Chili Peppers and Adele, while Lindsay is the leader of British folktronica band Tunng, known for its unconventional composition and production styles. Both of them are long time Low Roar contributors, but their role has become so essential to the band's sonic identity, that this is the first time they appear as official members alongside Karazija in the credits.
Today, Low Roar is a musical project for which mixing and editing are not purely technical tasks, but inspired decisions that require a high artistic sensibility. "Hummingbird" takes us straight into the universe that the three have built together, combining the best of different creative processes. On one hand, the raw and honest feeling that emerges from the singer-songwriter's expression. On the other, the skill and patience to carefully produce each layer so that even the tiniest sound evokes emotion and adds meaning to the composition.
— —
Stream: "Hummingbird" – Low Roar
— — — —
? © 2021
:: Today's Song(s) ::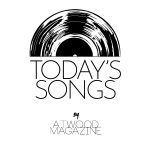 ---
:: Stream Low Roar ::