Dave Keuning's sophomore solo album 'A Mild Case of Everything' has certainly been a pleasant surprise. We discussed the confident, free-spirited album with the artist.
Stream: 'A Mild Case of Everything' – Keuning
---
I hope to keep making music in the future and to get better and better, but let's say as of now that this is just my signature solo album and just some of the best music I've ever made or been a part of.
There are some particularly special records, where you can feel how impatient these works were to come to light, how long they waited before they could show themselves to the world. It makes you fully understand the work and passion put into every minute of the songs, the days and nights the artists spent writing and breathing music, letting themselves be guided by its power. If you ever want to experience the pleasure of listening to such an album, we suggest you a work released on June 25 on Pretty Faithful Records: A Mild Case of Everything by ex-Killers lead guitarist, Dave Keuning.
We had already witnessed Keuning's solo skills in his first album, Prismism. Absolutely not a bad record, but a shy start, especially if compared to A Mild Case of Everything. This time we find ourselves in front of a confident Keuning, who only thinks about his love for music, who is not afraid to dare, and lets his creativity completely loose.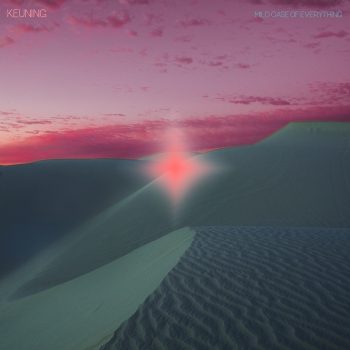 So you heard the story too?
All the drama surrounds you
But you don't know what to think
It all changed within a blink
I don't know why
I don't know why
We're still young & full of life
It's a shame the vicious thrive
But I hope I'm wrong
'Cause we ain't got long
Dodging reality
Got lost in a memory
Why now? Why here?
Boy it's been a strange long year
Head's up, calm down
Here's some blame to spread around
What now? Your move
No surprise you don't approve
It falls between
All my bad instincts
So go on, tell me
I'm lost in a memory
– "Bad Instincts," Keuning
It's a record in which the artist unleashes himself without worrying about other people's opinions. He's a free spirit who, in order to bring out his passion, works on a song until five in the morning – as if it were the most natural thing in the world. 
The evolution that A Mild Case of Everything brings to Keuning's discography is palpable, between hazy guitars and some healthy powerful 80s synth-pop.
It's no coincidence that the artist himself considers the record his best work to date, and we can certainly understand why. It's an addictive album, one that manages to maintain (and slowly increase) interest in one of the most pleasantly surprising quartet albums of the year, track after track.
Atwood Magazine had the pleasure of interviewing Dave Keuning about A Mild Case of Everything. We talked about having fun, confidence, and… the will to learn Spanish.
— —
Watch: "From Stardust" – Keuning
A CONVERSATION WITH KEUNING
Atwood Magazine: SO, YOUR SOPHOMORE ALBUM IS FINALLY HERE. DO YOU HAVE ANY EXPECTATIONS (OR HOPES) ABOUT IT?
Keuning: I don't know what to expect but I know it's brutal, especially as a solo album that is not going to be as blasted over the radio. I was always going to do this album no matter what, so I'm just really happy with the music – that's why we're talking, I'm trying to get it out there as much as I can. But it's tough, so I wouldn't say that I have many expectations. If people decide to give it a chance, though, I think they'll like it.
YOUR CREATIVE PROCESS IS CONSTANTLY EVOLVING. WITH YOUR FIRST ALBUM YOU STARTED WORKING ON VOICE MEMOS YOU HAD HAD FOR THE PAST TEN YEARS WHILE ON TOUR FOR THE KILLERS. WHAT ABOUT NOW? HOW WAS A MILD CASE OF EVERYTHING BORN?
Keuning: This one started coincidentally right about the beginning of the pandemic, I had a few leftover songs from the last album and I decided to get started on that. Then I had lots of free time to work on music – which I didn't complain about, I was happy to use that time for that. I had quite a few songs already and kind of finished, then I wrote some new ones – "From Stardust", "Ends of the Earth" – and at that point, I felt I had enough for an album.
Eventually, a friend and producer came over and we finished the album in about two weeks. I did a lot of work ahead of time by myself, I did some basic framework of the songs and then we did as much as we could in two weeks to finish all the vocals, add guitars – that kind of stuff.
Stream: "Time and Fury" – Keuning
PANDEMIC HAS ALSO BEEN AN OCCASION FOR PEOPLE TO TAKE SOME TIME AND THINK ABOUT THEMSELVES. WHAT'S SOMETHING GOOD YOU GOT FROM THIS PERIOD?
Keuning: I fit right in because I didn't really like to leave home anyway. So I didn't mind, but I think that it gave a lot of people time to stop and think about whatever they're doing, 'cause it's hard to force yourself to take a break sometimes. During that time I've been in touch with The Killers and work again with them, so I suppose this is kind of an effect of having nothing to do during COVID. We decided to work on some more music and it caused us to get back together. Maybe it would have happened in the future, but maybe it happened a little sooner because of this.
HOW DO YOU FEEL YOU EVOLVED SINCE PRISMISM?
Keuning: Well, I have gotten much more comfortable singing. That was the first time singing and playing live, that was a different experience than getting by in the studio. So I did have a much different point of view and try to make these songs more fun to sing live. I wanted better choruses, I wanted better lyrics and for some reason, I put always music first.
I guess I've learned over the years – and right away with The Killers, in the early days – that there's a lot of people who only care about lyrics. Well, I don't really relate to that, because I care about the music, mostly. I'm really happy with my lyrics though, and I wrote some choruses that would be fun for me singing live. Also, I was so shy and uncomfortable last time! I am still shy, but at least I feel comfortable singing now.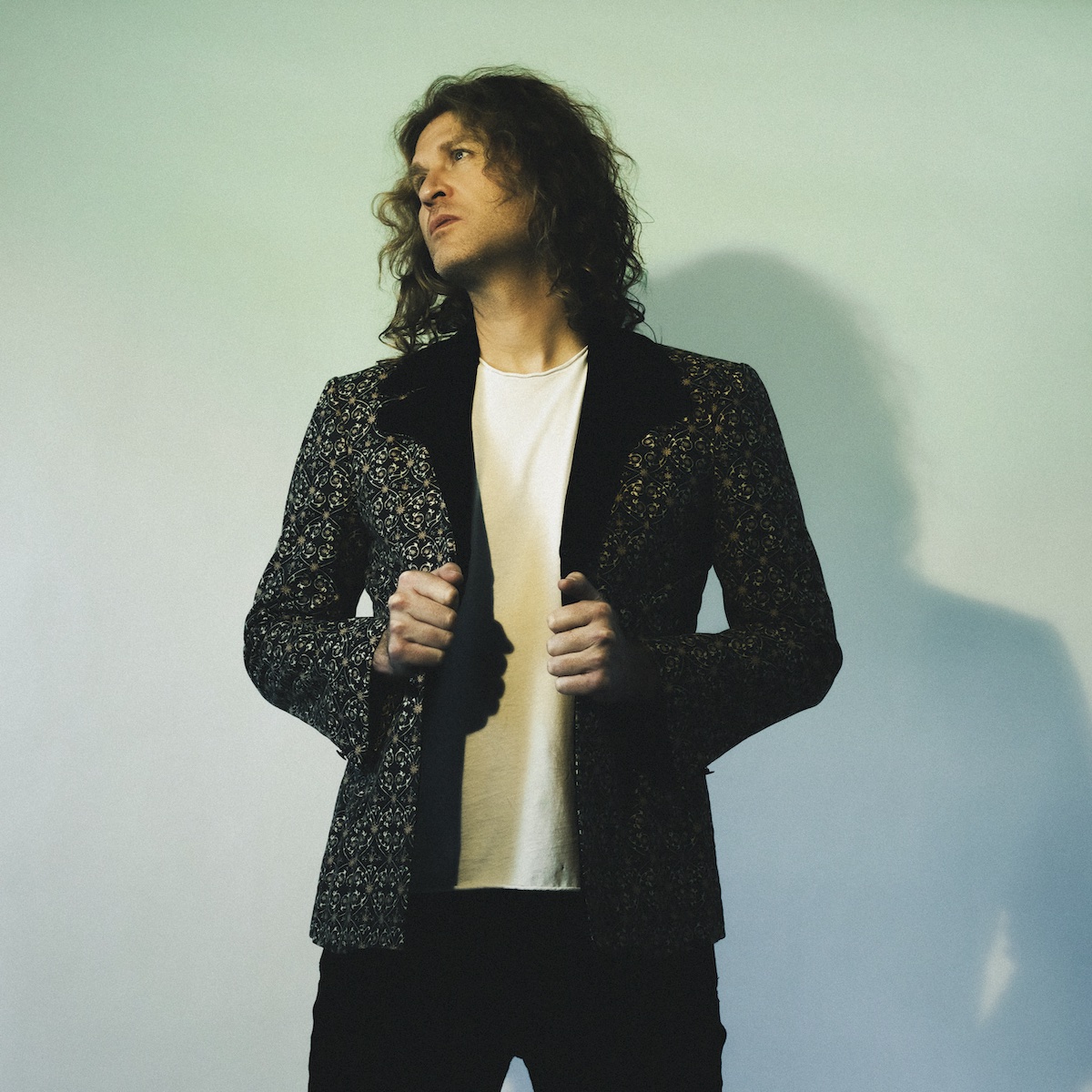 I guess I've learned over the years – and right away with The Killers, in the early days – that there's a lot of people who only care about lyrics. Well, I don't really relate to that, because I care about the music, mostly. I'm really happy with my lyrics though, and I wrote some choruses that would be fun for me singing live.
WHAT ABOUT
SOMETHING YOU'D LIKE TO GET BETTER AT?
Keuning: I wouldn't mind getting better at piano and drums. I can play a little keyboard I do live but I got a long way to go when I see other people that have been playing for decades. It's just that I don't have all the time to play these different instruments as much as I want… I spent lots of years of my life much focused on the guitar, I still love playing it – and well, I consider myself always just a guitar player. I do enjoy learning these other instruments though, so I hope to get better at those over time. I'd also like to learn a language or two, that's also a challenge and takes a lot of work. Danish, maybe Spanish. I could use Spanish more but my wife's from Denmark.
LISTENING TO THE ALBUM, ANYONE COULD FEEL THAT YOU HAD LOTS OF FUN. WHAT WAS THE BEST PART OF CREATING THIS RECORD?
Keuning: You're right, I did have a lot of fun! I thought overall the album was better than the first one, even though I love Prismism. Also, everyone says that the second one is better than the last one. I think I was more experienced singing and I tried to have a lot more guitar in this record. Some people said they wanted to hear more guitar on the first album – even though there is quite a bit of guitar, maybe only certain songs released first didn't have as much guitar. So I thought it was fine with me, I wanted more guitar too!
I had some fun guitar solos and some fun rock riffs in A Mild Case of Everything. "Don't Poke the Bear" is probably my favorite song on there, it's this nine-minute long thing I've made. I didn't care about how long it was, I just kept adding some parts to it – stuff like that was just a lot of fun to do.
---
I THINK 'DON'T POKE THE BEAR' IS THE BIGGEST SURPRISE OF THIS RECORD, APART FROM ITS LENGTH. I READ THAT YOU WROTE IT IN THE MIDDLE OF THE NIGHT AND JUST KEPT ADDING PARTS TO IT UNTIL 5AM...
Keuning: I was in a creative mood and I had the verse riff, I had the main part of that verse for six or seven years and didn't really have anything that good to go with it, I didn't think it was enough of a song for just that. But, I guess I refused to throw it away. So I just went down and started writing, and as soon as things were clicking I kept adding parts and parts. Sometimes it's like that, sometimes you can come up with anything, and sometimes everything out of you sounds good.
That was one of the best nights and I knew I was going to keep it long no matter what, cause I've never done anything like that. I didn't want it to feel long though, once it starts it just goes and doesn't (hopefully) feel long. It just starts right into it singing, everything is right there. It's not nine minutes long because it has a four-minute-long intro or something slow, it gets going right away.
HOW MANY ATTEMPTS DOES IT TAKE TO CONSIDER A PIECE DONE? OR ARE YOU USUALLY SATISFIED WITH THE FIRST VERSIONS YOU COME UP WITH?
Keuning: I usually have less parts, so there are some shorter songs on there, there are some I'm content with just being three minutes or under three minutes but it has to feel like it has enough. That's the main thing, for me. I prefer simple over complicated, usually. I just know. Lyrics are probably what I have the hardest time with, that can affect it too. Once I get the lyrics in there I can feel if it needs a little bit more or less.
I FEEL THAT THE ORDER OF THE SONGS MAKES YOU APPRECIATE THEM ALL EVEN MORE. WAS IT INTENTIONAL OR DO YOU NOT ACTUALLY PAY MUCH ATTENTION TO THE TRACKLIST?
Keuning: I appreciate you saying that, I spent a lot of time with it. I tried several track orders and then listen to the whole album each way that way – so I did put a lot of thought into it. The tricky thing is that I think I did put a lot of the better ones up front, but I don't want people to hear that and go, "Oh, so I'll just listen to the front." Some of my favorite ones are spread out in the back like "Don't Poke The Bear," "Lost Cause Holiday."
The last one too, "Shake Well," is one of my very favorites. There's also a 17th one that you can only get on vinyl right now. That one was very tempting to put out as well, it felt like the last song to an album. I really wanted "Shake Well" to end the album though, so there are two last songs competing for the spot – but you can get one of them on vinyl.
---
THINK ABOUT WHEN YOU LISTENED TO A MILD CASE OF EVERYTHING AFTER IT WAS DONE. HOW DID YOU FEEL AT THAT MOMENT?
Keuning: I felt super happy with the songs and very proud. I hope to keep making music in the future and to get better and better, but let's say as of now that this is just my signature solo album and just some of the best music I've ever made or been a part of.
WHAT RELATIONSHIP DO YOU HAVE NOW WITH PRISMISM – HOW DO YOU FEEL LISTENING TO IT?
Keuning: I don't listen to it as often, but when I do I still love that stuff. I'm really happy with the new stuff though, just because it gave me a chance. About the songs on the first one I can tell which ones I'm less confident because they're the ones I recorded vocals first, as well as I can tell which one I've recorded the vocals last. So, even on that record, I can hear myself getting a little better – and in this album I feel like I got a lot better singing, so that's a big thing for me. I'm gonna play a lot of the first album songs though, when I get a chance to do a show.
WE COULD SAY YOU WERE VERY PROLIFIC IN THIS PERIOD. WHAT ABOUT THE SONGS THAT DIDN'T END UP IN A MILD CASE OF EVERYTHING? DO YOU THINK YOU'LL WAIT SOME TIME TO RELEASE THEM OR DO YOU PLAN ON DOING IT SOON?
Keuning: Oh, you're anxious for more stuff? (laughs)
WHY NOT, WE'D LOVE THAT!
Keuning: I love that! (laughs). That's why I put out a sixteen-song record, because I didn't want to hold any back. I thought about doing a nine-song record, then writing a few more and listing another nine songs on a record, but I was too impatient. I just wanted to get it all out, so you get 16 songs – still quite a bit – and live with that for a while, but I have a few others that I'm working on.
Of course, I'm also working on Killers stuff, I don't know what we'll make. A Mild Case of Everything will have to get people by for a while, I may release a single song that I've finished but I don't want to put it on the whole album I just put it out. I know a lot of people are doing that these days so that could happen I guess at any moment.
— —
— —
— — — —
 © Dana Trippe
:: Stream Keuning ::
---