Heavy Lungs' five adrenaline-pumping songs on new EP 'Measure' are tight, aggressive, and just chaotic enough to be exciting without leaving the needle in the red too long.
— —
The sold-out crowd screamed as the mosh-pit dust rose higher and higher. The squealing guitars faded into the roars. The band – some only underwear-clad – take a towel-break and a moment to reflect on the enormity of the moment. At centre-stage, IDLES' frontman Joe Talbot is sobbing at reaching the pinnacle and using it to spread his pro-immigration anthem about his best friend.
Listen: 'Measure' – Heavy Lungs
---
"It's a historic moment in the history of that band and in British music, period. It's one of the most beautiful things that will happen at Glastonbury," says the man of the song himself, Danny Nedelko.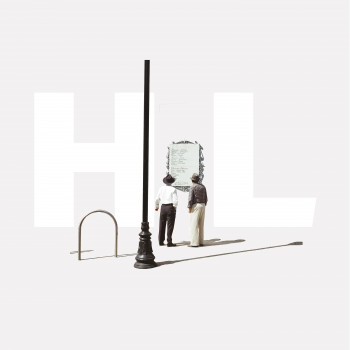 But don't be fooled, Nedelko is more than Talbot's best friend. He's the lead singer of Bristol's next biggest band, Heavy Lungs. Their new EP, Measure, stands as proof that you should sleep on them no longer. Not bad for what began as a workplace gag.
"Me and James the bassist used to work together. I had this idea: The running joke was that Heavy Lungs was a really good band name but it'd never be a band. So after, like, six months of friendship, James told me he played bass. And I was like 'Do you realize I've been trying to start a band?'"
Listen: "(A bit of a) Birthday" – Heavy Lungs
---
By spring 2017, Nedelko's dream band finally crystallized: "I kind of knew George from the scene for being a legendary, legendary drummer in Bristol. I actually met Ollie after I finished uni and he's, like, a genius guitarist. So eventually it was a beautifully lucky moment of 'I think this could work, we should all work together'."
The reverence for his bandmates – guitarist Oliver Southgate, drummer George Garratt, and bassist James Minchall – shines through in Nedelko's every word. "I get lost while watching George drum, or Ollie play guitar, and James who's just a wizard on the bass. It's just a genuine privilege every day to share the room with those three people who I call my best friends."
EPs and singles followed quickly, beginning with 2018's EP Abstract Thoughts. Earlier this year saw the EP Straight to CD – containing "Blood Brother," Nedelko's ode back to Joe Talbot – before the band returned with this month's epic Measure.
"It's probably our best work – not to be biased, but it's more of a personal progression and we all evolved. It represents perhaps the next step in our growth as a band." Choosing his words carefully, Nedelko continues: "It's more thought out. It's more concise."
It's also face-meltingly awesome.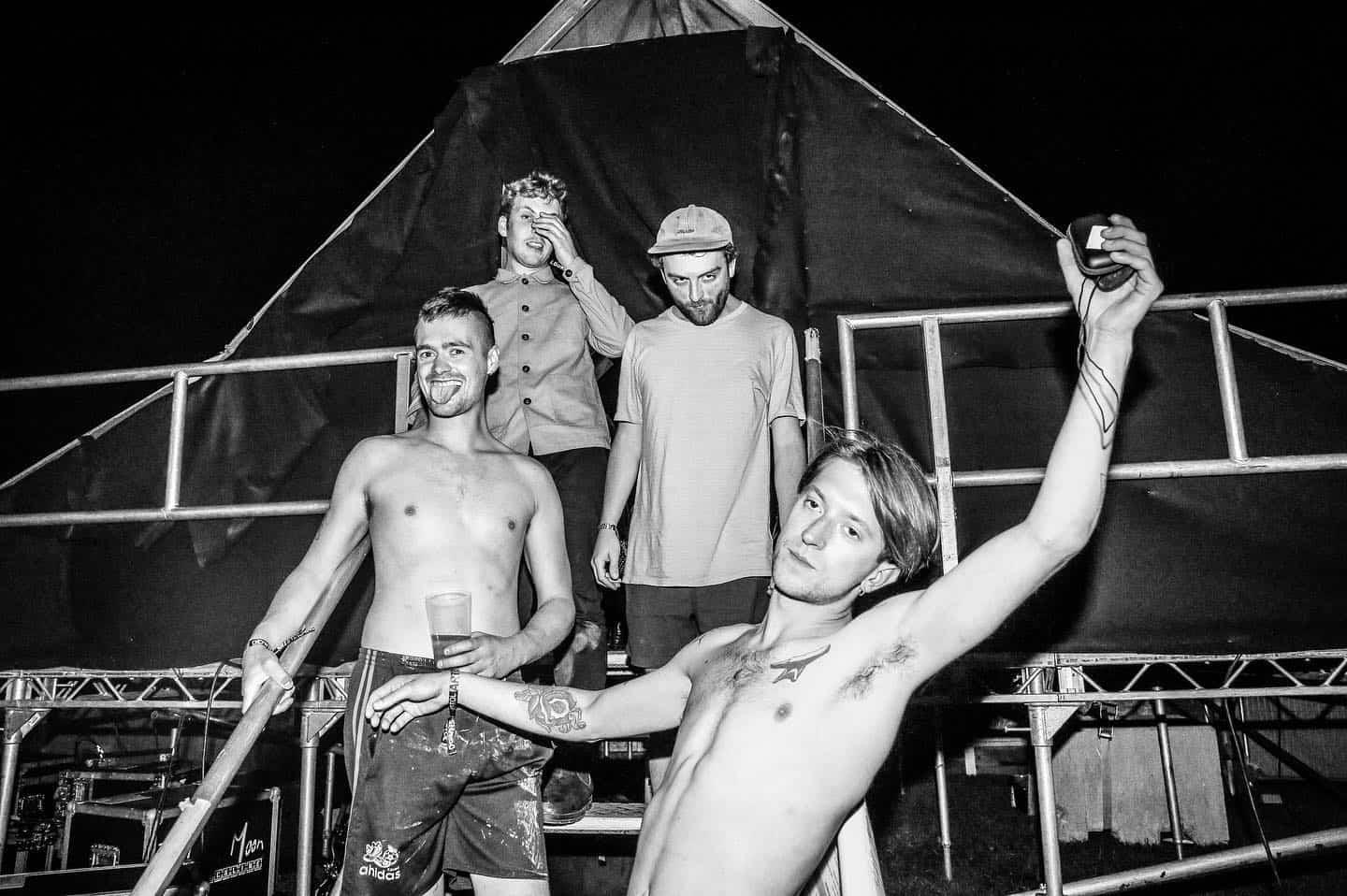 Meausure's five adrenaline-pumping songs channel everyone from The Stooges to Queens of the Stone Age: "Dude, I don't know if you know but Queens of the Stone Age are fucking sick – write that down," Nedelko, a late arriver at the altar of Josh Homme, says with a laugh.
The two biggest influences, however? Heavy Lungs take Canadian rockers METZ' trademark mayhem and add a heavy dose of swagger to it: "If it wasn't for METZ, I probably wouldn't be in this band. We have this ridiculous love for METZ – put it in capitals I want them to know I'm shouting, we love METZ."
The other influence is a little closer to Nedelko's heart: "Iceage is a massive influence on me. They're Danish and they're an absolutely beautiful band. I don't know if you know, but I'm Ukrainian, so English is a second language for me. So, to witness someone who writes such poignant, elegant lyrics in their second language is a true inspiration to me. That's the personal level for me as a lyricist."
The result? Songs that are tight, aggressive, and just chaotic enough to be exciting without leaving the needle in the red too long. They're on a clear mission and they execute it with surgeon-like precision. Nedelko is enticing and endearing, dominating the tracks with his slurred, charming delivery that conjures the image of him stalking the front of the stage.
The EP oozes confidence, even if at times Nedelko didn't: "[Recording] vocals always happen at the end and the boys just absolutely smashed it. You're sitting there in the room listening to the drums, amazing guitar parts, fucking sexy bass and then you come in and just like 'am I good enough for this band?' 'Is this what I'm doing?' 'Is this worthy of what they have created?'"
He definitely was up to the challenge.
Listen: "Self Worth" – Heavy Lungs
---
This attack of doubts maybe shouldn't be too surprising, however, considering the EP's central theme of self-love. "A lot of people don't give themselves enough credit for what they're achieving and they should be more proud of themselves so hopefully this EP is a reminder of that – a reminder to ourselves personally as well as to the people who are listening to it," he says. "The dream is always that someone hears that song at 11 pm and it really speaks to them – I really hope this EP is a collection of those songs."
The band's combination of aggressive music and hopeful lyrics – recently made popular again by their "brothers" IDLES – is an intriguing one, and yet is a stylistic choice for Nedelko and co. "I think it's a crucial juxtaposition. Yes, perhaps the instruments are aggressive at first glance, but the main objective is to inspire people," he says. "At the fear when I'm saying this that is sounds super pretentious, I want somebody to feel better and for them to realize that they're doing really well and it's fine. Not to be cliche, but you reach your own bases on time so stop comparing yourself to other people and just look within."
Which brings us back to Glastonbury and IDLES' song "Danny Nedelko." "It's absolutely surreal. Humbling. The first time I heard it I cried in my room," the Heavy Lungs front person says of the track. "I can't express how much it means to me. I don't even know how to put it into words." His voice heaves with feeling. "What a beautiful message it is: Look how much Britain is improving because of the immigrants and making it a better place and the boys are making the country more aware of that. It's a beautiful thing."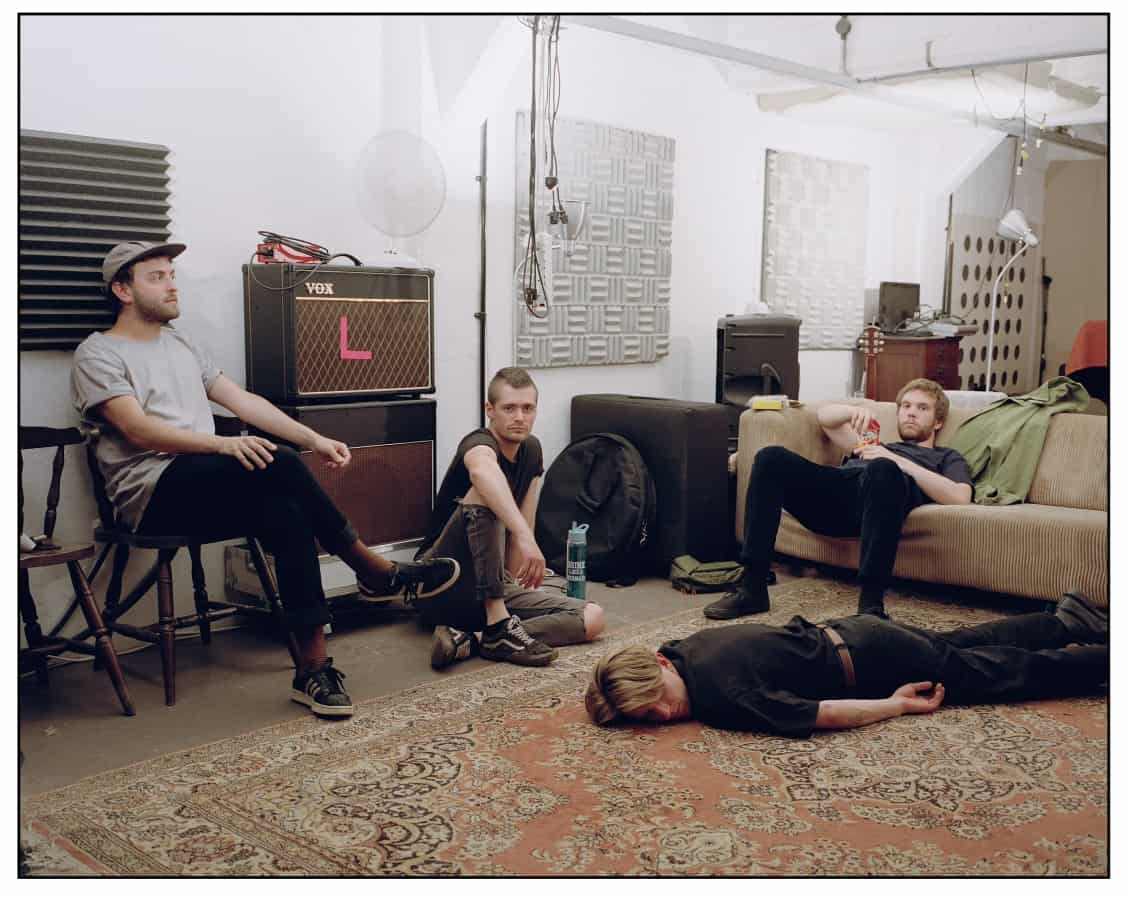 It's a moving song with a vital message, not unlike those found on Measure. In short, two bands from Bristol are about to blow up your playlist and toxic masculinity, all in four-four time.
Nedelko is ready: "Dude, [IDLES] is the best fucking band you've ever seen. Other than Heavy Lungs, obviously!"
— —
— — — —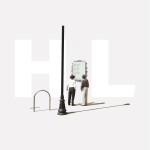 ? © 2019
Measure
an EP by Heavy Lungs
---
* = Headlining 
23rd Oct – Cassiopeia – Berlin (Germany)*
24th Oct – Dutch Design Music Week – Eindhoven (Netherlands)*
25th Oct – London Calling – Amsterdam (Netherlands)
26th Oct – Merleyn – Nijmegen (Netherlands)*
28th Oct – Supersonic – Paris (France)*
30th Oct – BIME City – Bilbao (Spain)
31st Oct – Wurlitzer Ballroom – Madrid (Spain)*
1st Nov – Mucho Flow – Guimaraes (Portugal)
4th Nov – The Forum – Tunbridge Wells (UK)*
5th Nov – Green Door Store – Brighton (UK)*
6th Nov – Camden Assembly – London (UK)*
8th Nov – The Key Club – Leeds (UK)*
9th Nov – 2Q Festival – Lincoln (UK)
10th Nov – Record Junkee – Sheffield (UK)*
11th Nov – Audio – Glasgow (UK)*
13th Nov – Think Tank – Newcastle (UK)*
14th Nov – The Sugarmill – Stoke-on-Trent (UK)*
15th Nov – Phase One – Liverpool (UK)*
16th Nov – Thekla – Bristol (UK)*