Atwood Magazine is excited to share our Editor's Picks column, written and curated by Editor-in-Chief Mitch Mosk. Every week, Mitch will share a collection of songs, albums, and artists who have caught his ears, eyes, and heart. There is so much incredible music out there just waiting to be heard, and all it takes from us is an open mind and a willingness to listen. Through our Editor's Picks, we hope to shine a light on our own music discoveries and showcase a diverse array of new and recent releases.
This week's Editor's Picks features Cafuné, Kay Young & Ego Ella May, Eliott, tinyumbrellas, Siena Streiber, and Aáyanna!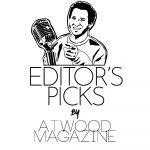 ---
Cafuné's first single of the year is a tender tempest of sleek sound and searing emotion: The kind of intimate and raw upheaval that aches in all the right ways. Released March 3rd via Elektra Records, "Perspective" explores what it really means to lose someone close to you; to feel an absence so viscerally that it is its own form of presence. Sometimes even the best of friends grow apart, and while time is a healer, you'll feel that gap – that whole in your world – for a long, long while.
It's been nearly seven years since we were first introduced to the New York City-based duo of singer/songwriter Sedona Schat and writer/producer Noah Yoo, praising their "infectiously catchy and impressively empowering" music in what was, at the time, one of their first interviews. "We want to make fun music, and be a band that doesn't take itself too seriously," Schat told Atwood Magazine, with Yoo further adding that "it's possible to call for change and dance at the same time."
Independently releasing music via their own Aurelians Club label at the time, Cafuné were one of Atwood Magazine's 2016 Artists to Watch – and while it took a few more years of hard work and hustling, the world finally caught up to the magic these two have long been making. They released their stunning debut album Running in 2021, and later signed a major label deal with Elektra Records. A sped up remix of their album's breakout single "Tek It" later went viral on TikTok in mid-2022, and has to date racked up a whopping 150 million Spotify streams. The past summer and fall saw them playing venues coast-to-coast as the direct support for CHVRCHES' North American headline tour, and they're about to wrap up their own headline tour later this month at their hometown's Bowery Ballroom.
"Perspective" marks Cafuné's first new offering since their debut album's release and "Tek It" going viral, and cleverly, it's a song all about life changing fast and losing your balance – and, of course, your perspective – along the way:
Someplace, waiting
Repeating conversations
That haven't taken place
Outside of my head
Hitting pavement
Lost in my displacement
Trading places, we've been here before
Going backwards and forwards
If memory serves
We were walking around on the east side
Talking what you deserve
To live as much as you learn
And I saw your face fall
Through the hours of daylight left
Now we're running out of time
I think I'm losing perspective
"'Perspective' came about from conversations we were having about the death of relationships in our respective lives," the band explains, "and the disorientation that can come with shifting into a new season of life without someone who was once your everything."
Cathartic and catchy, "Perspective" dives deep into our psyche while delivering a bona fide bop to the ears. Its churning beats hit hard, while enchanting melodies soar gracefully all around; feverish guitars glisten and Schat's golden voice glows with an alluring, unleashed energy. Cafuné capture angst and inner tension in a dazzling upheaval of raw, soul-stirring passion. The past seven years have clearly been good to this duo, and better still, they're remained true to their core: Making fun music, without taking themselves too seriously.
An emotionally charged cinematic seduction, "Perspective" is all the proof we need to know that Cafuné are thriving.
Tender placement
A bruise that's never fading
Picking favorites
With the phrase that pays
But if memory serves
We were walking around on the east side
Talking what you deserve
To live as much as you learn
And I saw your face fall
Through the hours of daylight left
Now we're running out of time
I think I'm losing perspective
"Woe Is Me"
by Kay Young & Ego Ella May
"I'm sorry if you came to hear some glitter and gold – nah, not today," Kay Young says at one point in her latest single, apologizing for her dour mood and subdued, downtempo performance. It's a vivid reminder of the pressure put on artists and all those in the spotlight to constantly maintain a high level of energy and enthusiasm – not to mention a brutally honest heart-to-heart between Young and her audience.
Hopefully, Young knows that she doesn't have to apologize for anything; she shines as bright in life's high moments, as she does in its lows. The second single off her upcoming fourth EP We Meet At Last (out April 14th via Play It Again Sam), "Woe Is Me" is a reflective, achingly raw reality check; a candid and deeply vulnerable soliloquy on the harsh truths of trying to "make it" in the music industry. Featuring South London vocalist (and fellow Atwood Editor's Pick) Ego Ella May, "Woe Is Me" is a rare behind-the-scenes glimpse at the inner strength it takes to soldier on through an unforgiving environment – one where it's often every-person-for-themselves, and even the most moderate forms of success come with a slew of hurdles and challenges.
Kay's opening rap is poignant, personal, and bittersweet:
Dropped my second EP
Thought I would get rich
Buy my mother that house she's always wanted
Take my family out, "sir, put it on this"
Phone be blowing up now, so number go switch
Maybe my dreams too big to fit this world
Have a couple babies, catch up with my girls
Clearly something isn't going right
Might have to pick up a 9-5
Ego Ella May comes in with a soul-stirring, gut-wrenching chorus, her honey-soaked voice at once heavy and soothing. Her singing is a source of comfort, and yet this is also the song's moment of reckoning: "Oh woe is me," she laments, "Have sympathy. I miss the days when the sky sang to me…" The song re-centers itself each time we hear May's chorus, and yet it's in the verses that this track captures hearts and minds.
Mum says I'm doing too much
Child you better eat
I be knee deep in this
House on the hills is all that I see
Friends say I'm doing well
I really can't tell, but it's good to hear
Yeah, I'm sorry if you came to hear some glitter and gold
Nah, not today
You see, I'm so focused on making it
Probably wouldn't know if I ever did
Trying to be patient
But the fire inside me won't let me
Trying to figure out what I aint doing right
Don't want to pick up a 9-5
For Young, this song represents her taking two steps back to get out of her head – to try and get some much-needed fresh perspective on things and actually escape her woe-is-me mentality. "It's me looking in the mirror confronting myself," she tells Atwood Magazine. "I'm having a moment. We're always looking ahead: What is the next destination? Where can I go next? It's me realising that I'm trying to be present."
The song also proves to be something of an empowering, galvanizing step forward, with Young assuring us that her telling us how it is "won't stop me from dreaming," ultimately concluding that it "could be a blessing it ain't happened over night, I guess I'll just enjoy the ride."
We can all look to this song as an inspiration. Many people talk about how hard it is to be a musician nowadays, but few are as vulnerable in their art as Kay Young is in "Woe Is Me." She reminds us that hard work doesn't pay off overnight; that dedication to the craft means not caring who's listening – or at the very least, shaking it off and doing it for yourself, rather than for anyone else. Make the art you want to make, and if it's true to you, then others will eventually pick up on it, too. This much is certainly the case for "Woe Is Me," which is, definitively, Kay Young's most intimate and personal song of her career.
In 2021, Atwood Magazine called Kay Young "an irresistible, exhilarating presence" and named her a rising star. Her star keeps shining brighter and brighter every year, and we can't wait to hear what more she has in store for us on We Meet At Last.
I'm just in my feelings
I just need a moment
Tell you how it is
Keep the camera rolling
Won't stop me from dreaming
Hell, it won't
Won't stop me from dreaming
Hell, it won't
Hell it won't
You think I'ma sit back and just wait my turn?
I ain't getting no younger, don't care what you heard
Could be a blessing it ain't happened over night
I guess I'll just enjoy the ride
Eliott's first single of the year is a cinematic soul-soaked explosion: The Melbourne singer/songwriter rises to a fever pitch on "Tell Me," highlighting her powerhouse vocals in a raging, radiant tempest that aches with passion and stirring emotion. Released in mid-February via Universal Music Australia, the first taste off Eliott's forthcoming debut album is turbulent, emotionally charged, and beautifully volatile – a raw expression of our innermost feelings channeled outward, let loose into this great wide world.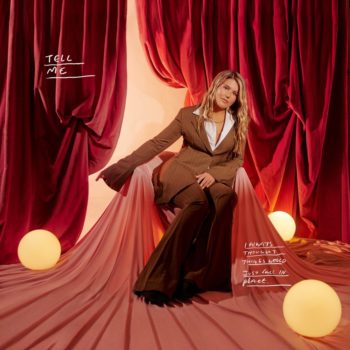 I'm always wondering if I'm where I'm supposed to be
Cause everything's moving and I'm barely on my feet
Endlessly unsure of how to arrange this mess
And everyone seems to do so much more with less
'Cause I'm drinking too much and I'm all out of touch
Stumbling around in the dark
And I need to know how I can figure this out
Cause it feels like I'm falling apart.
Eliott has been actively establishing herself as a unique voice in the music industry since 2017, and she's prepared to make 2023 her boldest year yet. "I was always drawn to more soulful stuff, I think because soul music typically features really talented vocalists," she tells Atwood Magazine. "I grew up singing, so I was just so impressed by their abilities which naturally drew me to that type of music. Artists like Teskey Brothers and Matt Corby. I was actually on tour with Matt Corby at the time that I was writing this, who had just released Rainbow Valley, which felt different than what he'd released before – but it felt so natural. Like it was always something I expected him to do. That inspired the sonics and production of the song. At the time, I was also becoming more exposed to the honest and authentic songwriting from the likes of Julia Jacklin and Kacey Musgraves. So whilst it's got that soul essence in it's delivery and phrasing, the vulnerability in the lyrics feels reflective of my discovery of these types of lyricists and songwriters. It's like this soul and folk hybrid almost."
"On the day Andy Hopkins and I wrote the song, I had tracked all of the backing vocals myself. When I listened back, it just felt like it had a missing piece. Two years later, when Gab and I went to record the album, he also felt it needed that. There is a tangible feeling of real liberation when you are singing with a group of people, and 'tell me' felt like the perfect time to do that. So, I stood around with all of my friends and we just belted from the top of our lungs TELL ME MOTHER!, it was electric. It made me feel even more connected to the song and it's meaning to me. Maybe it was those influences that I'd been taking in all of my life, finally coming together."
That TELL ME MOTHER! chorus is the song's cathartic climax; every time Eliott hits it, she inspires a wave of heated emotion that ripples through us like sparks of electricity.
So tell me mother, when will I know what to do?
If I can't keep up, and I don't wanna get up this time
Oh my mother, when will I know how to lose?
How do I keep up when I don't wanna get up this time
Tell me it's alright
"'Tell Me' was written from a place of loneliness," Eliott admits, "but as I started making it, the song became this huge anthemic moment I got to share with my friends, ironically making me feel more connected than ever before."
Larger than life and filled with potent emotion, "Tell Me" hits home every time. It's the perfect jumping off point for Eliott – an irresistible, invigorating (and radio-ready) anthem that we can't help but fall in love with.
I always thought things would just fall in place
Cause when I was 16 nothing seemed too far away
And I know you see so much of yourself in me
So when did you become the woman you'd hoped you'd be
Cause I'm drinking too much and I'm all out of touch
And I'm stumbling around in the dark
And I need to know how I can figure this out
Cause it feels like I'm falling apart.
So tell me mother, when will I know what to do?
If I can't keep up and I don't wanna get up this time
Oh my mother, when will I know how to lose?
How do I keep up, when I don't wanna get up this time
"Life of an Extra"
by tinyumbrellas
"Is it all in my head, or is everyone three steps ahead?" tinyumbrellas asks in their heartrending first single of the year. "Is it them and not me? Feels like the main part of a story I'll never be…" How many times as it felt like we were on the outside looking in? When does it get to be our turn? Released March 15, "Life of an Extra" is the achingly intimate and honest confessional of someone sick of the sidelines, and ready to be in the game – to put their heart on the line; to fall in love; to share their world with someone special. Vulnerability feels especially beautiful in this breathtakingly fragile ballad of romance and longing.
Feet hanging over the edge
Watching as movie scenes unfold in frames
Is it all in my head
Or Is everyone three steps ahead
Promenading, now I'm so sick of asking why
Is it them and not me?
Feels like the main part
Of a story I'll never be
Am I destined to see
The life of an extra
Just weaving through another's romanticised life?
Would that be justified?
"'Life of an Extra' revolves around the sinking feeling of perceiving everyone around you living their fantastic, fun and fulfilling lives, meanwhile you, on the other hand, are not," tinyumbrellas' DT tells Atwood Magazine. "I imagine the song to be set in Paris (famously the most romantic city in the world) – the setting for so many great stories and films centered around people living their lives with purpose, with loved ones. The song talks about everyone seeming to be 'dancing in pairs' and 'unfolding fairytales', referring to seeing people waltz through life with ease, and feeling so far away from that state of life. Very much inspired by vintage Disney films, Midnight in Paris, La La Land, Moonrise Kingdom. A lyric that sums up the song is: Someday I just want to know what that's like, to be the main part of a romanticised life. It was written and produced in the summer of 2021 (before I moved away from home) with Josh Scarbrow in London."
A 20-year-old singer/songwriter born in Norfolk and now based in Leeds, tinyumbrellas has proven themselves an expert at soul-stirring balladry these past three years; their debut single "Stardust" remains an utterly enchanting delight, as is the rest of their comforting debut EP Kaleidoscope Towns (released a year ago in March 2022). A dreamy, heavy-hearted outpouring from a tender core, "Life of an Extra" feels as though it was pulled directly from the artist's very own diary:
Everyone seems to be dancing in pairs
And floating around with their hearts in the air
Unfolding fairytales every night
But for now I'll sit back
And watch these moments take flight
Lights on the riverside shine over wine
With laughter and jokes and handholding and smiles
Maybe one day I will know what that's like
To be the main part of a romanticised life
It's hard to feel like you're playing an ancillary role even in your own skin; we all deserve to be the main characters of our story, but it surely doesn't always play out as easily as it sounds. "Life of an Extra" gives a voice to those innermost feelings we're so often too afraid to share out loud. It's a song full of hurt, but in that pain – in that vulnerability – is something endlessly beautiful. It may not be your mother's lullaby, but tinyumbrellas' new song will have you spellbound.
Balcony room with a view
Seeing the sights all alone
Without someone to share my thoughts to
Seems just like I'll have to make do
Promenading alone, seeing stars in their eyes
It's always them and not me
Feels like a main character's someone I'll never be
Am I destined to see
The life of an extra
Just weaving through another's romanticised life?
Would that be justified?
"Alright With You"
by Siena Streiber
Siena Streiber's first song of the year is a classic pop/rock anthem full of dazzling light and inspiring energy; the kind of invigorating, shout-out-loud singalong from an artist you want to root for, if for no other reason than they tap an indescribable nerve deep down inside. Released in late January via Indie Moon Music, "Alright With You" feels like a throwback to the rock songs of 1999 and 2000, when bands like Nine Days and Dishwalla dazzled us with churning overdriven guitars and stories full of heart and passion. It's a fresh-faced, nostalgia inducing delight for this thirty-year-old, and I couldn't be any happier to spin this song on repeat for days on end.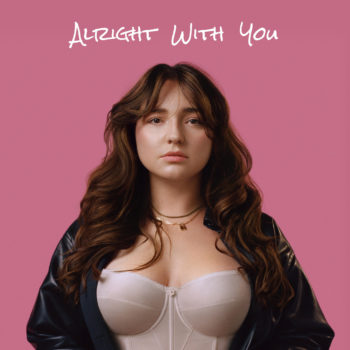 I'm not trying to be reckless
But I've got it covered
I'm holding on to something more than you
And it's easy to be hopeless
Staying under cover
When the world keeps throwing punches right on cue
And it's not enough to say it
For the reasons you held on to
So here I am tongue tied, sitting
On the edge of something right
I'll stand alright with you
Something real, that's right
Looking for a reason not to fight it
I'm alright with you
A Los Angeles based singer/songwriter and television writer (currently writing for Hulu's Only Murders In The Building), Streiber is the kind of artist making the music she wants to hear – and that means noughties pop/rock. "'Alright With You' is a pop-punk rock song inspired by the early 2000s music I grew up listening to in my favorite rom-coms," she explains. "Avril Lavigne, Phoebe Bridgers, Nelly Furtado and Olivia Rodrigo all served as inspirations. While working with producer Justin Glasco, we knew the song was in dire need of some killer drums and electric guitar to carry us through the ballad-y chorus and more sassy verses. The song is meant to be listened to with the top down, speeding on the Pacific Coast Highway after you've had a first date with a new crush."
I've been a good girl
Saying sorry
When it's not my fault
And I've tried to make the rules up as I go
And your daring, misconception
Of me's got you in trouble
And the best part is you'll never even know
Here we all are, tongue tied, sitting on the edge of something right. "Alright With You" is an uncompromising rush: An empowering, roaring and soaring anthem that hits all the right notes, setting Streiber up for future success. Candidly, I wouldn't mind a full EP or LP's worth of retro bangers – but whatever she's got in store, we'll be sure to listen.
And I tried my best
But you made me fall
And I lost myself in the thrill of it all
You knew just how to make a mess of me
But I won't give up I'll keep tryin'
Cuz I know deep down there's a real good guy
And I think you know he's somewhere in there too
"Can You Take It"
by Aáyanna
Aáyanna's second career single is the musical manifestation of raw, unbridled intimacy. Released in mid-January via Avant Garden, "Can You Take It" aches with passionate, soul-soaked vocals and a stirring, naked, brooding guitar. It's a hushed and heated scene that highlights the Chicago-born, Atlanta-based artist's pure talents: Exposed, up-close and personal, she pours herself into the music, inviting us to join her if we can keep up.
I think you unlocked a new part of me
Ain't this what you want
Making faces that I ain't never seen before
Switching places to keep you on edge
I wanna make this last for you
It slips right through my fingers
Taking you to high 'til we're low
And I'm losing control
Love when you wrap my hair around your hand
And you hold me
As far as introductions are concerned, Aáyanna's has been nothing short of stunning. She debuted late last year with the ethereal, intense, and club-ready "Risky," and most recently released her intoxicating third single, "Kill for Me." "Can You Take It" is the softest of her three offerings thus far, and highlights her ability to thrive in the most intimate of musical spaces.
Can you take it
I want you to know what you're in for
Can you take it
Build you up to watch it all fall down
Can you take it
I want you to know what you're in for
Can you take it
Build you up to watch it all fall down
"My inspiration for 'Can You Take It' came from the guitar itself," she tells Atwood Magazine. "I loved how sensual and raw it sounded, so it urged me to write a song that felt seductive and like only the listener and I exist when it's being played. The lyrics are bold and straightforward but metaphorically, I'm also asking if you can take me at my best and worst. Can you take how big and complex my personality is and what obligations come with me? I think a lot of times I crave intimacy and a connection but I'm afraid of having it. At its core, Can You Take It is about wanting to feel desired— even after showing someone those parts of yourself."
Aáyanna's voice is pure gold, her songwriting exceptionally emotional, and her performance utterly evocative. "Can You Take It" is pure seduction: Hypnotic and heartfelt, this is without a doubt the start of something special.
I wanna give it to you
Like it's the last time I'll get
Don't you get tired on me tonight
I wanna watch the sun rise on us
I wanna know you inside and out
Without a doubt
I'll make you proud
Can't tap out now
I want you to say you need it
Say you fiending
Tell me that I'm the reason
You wanna stay up all night
— — — —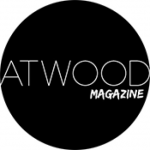 Editor's Picks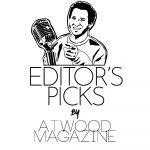 ---