The intentional slow build, the teasing moments of big drums that fail back into the ether, and the constant sense of despair combine to make Manchester Orchestra and T Bone Burnett's "Xela" a track as addicting as it is haunting.
Stream: "Xela" – Manchester Orchestra
---
If there's one thing that Manchester Orchestra have specialized in since their near-perfect 2006 debut I'm Like a Virgin Losing a Child, it's suspense. They can build it up without you noticing, leaving you strangely desperate for a release you didn't even know you needed. It's edging for your ears.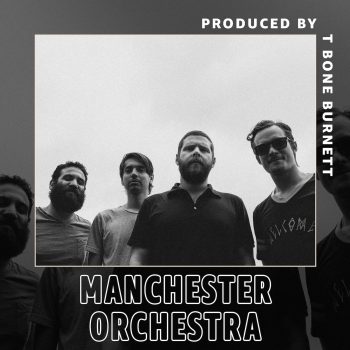 With five albums under their belt — and multiple departures leaving Andy Hull as the band's only founding member — there's certainly been a lot of changes since we first all cried to "Sleeper 1972." However, the essence of the band has always been tension and release, both in terms of sound and lyrics: Mighty choruses serve as a breath of air following teeth-gritted verses; Hull's desperate screams breaks the emotional levy his previously whispered bridges created.
Manchester Orchestra's newest single, "Xela" — an Amazon Original single produced by the legendary T-Bone Burnett —perfectly captures this ethos.
It starts ever so gently, with the instruments barely stirred. A twinkling guitar interminably dances behind a simple drum beat. A subtle keyboard gently pushes the heavy atmosphere. Hull's distinctive voice wades in, carrying with it his trademark struggles and tough to answer questions:
Are you trying to stay happy?
Where do you go when you're napping?
I am lost and so are you
Are you sad or are you sinking?
You depressed? Have you been drinking?
From the pulpit and the pew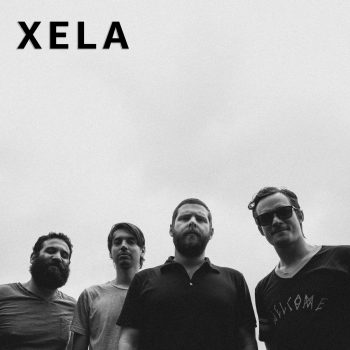 Unsurprisingly, the rest of the song doesn't answer these questions. (Manchester Orchestra songs are usually more snapshots of problems than rearview analysis.) The recurring question of "Xela" is heartbreakingly simple: "Are you broken?"
Hull's career has run the gamut from questions of faith to failing relationships to the point of life itself, forcing the listener to ask the same questions of their own world. A Manchester Orchestra album is a personal exploration that forces you to confront your demons alongside Hull.
What sets this apart from the rest of the band's catalogue however, is T Bone Burnett's production. The thirteen-time Grammy winner is best known for his work with Elvis Costello and Elton John—not to mention being Bob Dylan's guitarist in the 1970s. Here, he uses his instinctive ability to use silence as an instrument. In these brief, empty moments the questions sink in and the answers avoid us.
The song's intentional slow build, the teasing moments of big drums that fail back into the ether, and the sense of despair combines to make a track as addicting as it is haunting.
Even the release at the end of "Xela" isn't the epic slap Manchester Orchestra usually deliver, but instead it's more of a subtle uplift. The whole band kicks in with a triumph sound that is fuller than the rest of the track, although no more hopeful. It asks one more questions before returning to the sparse, bleak sound it began with:
What can I pray for a world coming undone?
You can only regret what you did,
not what's left to be done
'Cause it's spoken.
— —
Stream: "Xela" – Manchester Orchestra
— — — —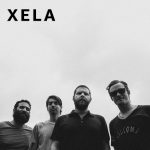 ? © 2019
:: Today's Song(s) ::
---
:: Stream Manchester Orchestra ::