A bright and buoyant reminder to live in (and embrace) the moment, Cold Weather Company's single "Movement" is an uplifting alt-folk celebration of the here and now.
Stream: "Movement" – Cold Weather Company
[soundcloud url="https://api.soundcloud.com/tracks/1084817878?secret_token=s-RmyLD0ecnkJ" params="color=ff5500&auto_play=true&visual=true&hide_related=false&show_comments=true&show_user=true&show_reposts=false" width="100%" height="300″ iframe="true" /]




---
There will always be a laundry list of things holding us back from change – reasons to not do something, or take some sort of action in or control over our lives. Maybe you live with those thoughts constantly lurking in the back of your head; perhaps they come and go. We are each on our own respective journeys, and as Cold Weather Company remind us on their new single, we should focus on the present – not the past, nor the future; the "what would-have-beens" or the "what-ifs." A bright and buoyant reminder to live in (and embrace) the moment, "Movement" is an uplifting alt-folk celebration of the here and now. We can't let our fears and inner demons consume us at all times; otherwise what are we living for?
You never have the future
You never have the past
You never walked through the door
Your moments never last
You never hold the future
The past has slipped your grasp
A bold mind leaves an old shore
Your movement's here at last
Atwood Magazine is proud to be premiering "Movement," the second single off Cold Weather Company's forthcoming fourth LP Coalescence, out in early fall via Deko Entertainment. Following the glistening, anthemic, and aptly titled lead single "Golden Hour" and the aptly-titled Part I EP (a four-song teaser off the upcoming album), "Movement" arrives as a song full of charm, folk soul, and utter passion. With the "Movement" full album version spanning over an epic 8 minute odyssey, the "Movement" single is two and a half minutes of love, empathy, connection, understanding, and positive messaging.
The New Jersey-based band of Brian Curry, Jeff Petescia, Steve Shimchick come to life through animated, nuanced acoustic instruments and hearty, sweet harmonies that add extra sonic light to an already bright and immersive template. Vocalist Shimchick revels in the spotlight, his voice rising and falling with conviction and spirited emotion. He rises and shines in a radiant, reclamative chorus that inspires us to stop worrying and just be – let those woes go, and focus on the present, "for this is now your time."
Fearful of a thought, so bury it underground
The treasure that you've sought, will soon be found
Fearful of a thought, and tightly though you're wound
The treasure that you've wrought, will soon surround you
And with every step you'll find
A new energy around you
For this is now your time
"We try to build a journey into each of our songs, typically based on what one of us is experiencing," Cold Weather Company's Steve Shimchick tells Atwood Magazine. "For 'Movement', we also wanted to capture the journeys of our listeners. While the single is only a piece of the full song, it kicks off the answer to a prompt we gave our community in 2019, asking what was stopping them from making progress. It's rewarding to finally have the song out two years later, as my hope is that those who replied to the prompt are in healthier places mentally and physically."
"As that may not be the case for everyone, we can also acknowledge the work still ahead of each of us, and the importance of taking things as they are from moment to moment — without overthinking or being too hard on ourselves. It's a reminder I've been grateful for recently."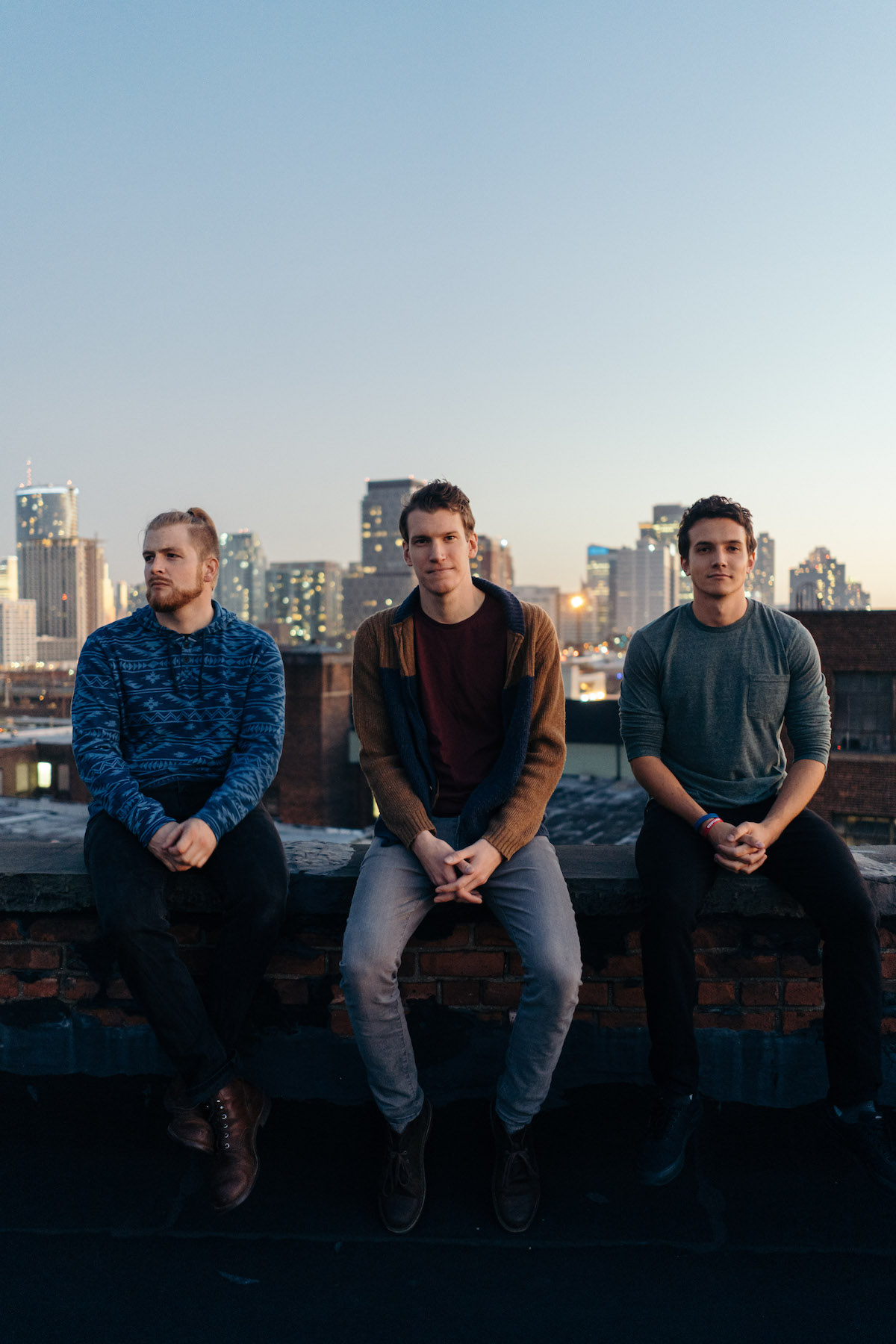 Active for the past 6+ years, Cold Weather Company have made a name for themselves all over the northeast and beyond as harbingers of good will; their folk-inflected music runs the gamut of reflective singer/songwriter soliloquys and charged rock anthems, and if their latest releases are any indication, Coalescence is sure to be a beacon of thoughtful, emotionally moving, sonically stunning music. Earnest and heartfelt, "Movement" just might be the groove we need to get up and let it all shake out. Whether you find yourself nodding along, tapping your toes, or up and dancing the day away, Cold Weather Company's new single is sure to bring about a sunny smile and good tidings within.
Stream "Movement" exclusively on Atwood Magazine.
So take this day, for you to say you're on your way,
you're everything that you need
Once binded by another sigh, another call of retreat
So take this day, you're on your way, your movements lead
Fearful of a thought, so bury it underground
The treasure that you've sought, will soon be found
Fearful of a thought, and tightly though you're wound
Your treasure soon surrounds
— —
Stream: "Movement" – Cold Weather Company
[soundcloud url="https://api.soundcloud.com/tracks/1084817878?secret_token=s-RmyLD0ecnkJ" params="color=ff5500&auto_play=false&visual=true&hide_related=false&show_comments=true&show_user=true&show_reposts=false" width="100%" height="300″ iframe="true" /]





— — — —
? © Carlos Perez
art © Joe Ruff
:: Stream Cold Weather Company ::
---