Gorgeous acoustic balladry and heavenly vocal harmonies surround "Pretty Lonely," the debut from Half Wolf that explores the isolated world of self-acceptance.
Stream "Pretty Lonely" – Half Wolf
---
There are many journeys people embark on in order to find solace within themselves, to become their own lighthouse in the storm. This quest for self-acceptance is a personal battle that, when won, can lead to mirth like no other, however, for some it simply isn't enough. Those recently gained smiles are ephemeral, lost to the realization that maybe the battle isn't over. For musical newcomer Half Wolf, this isolation is all too real, and with her musical debut single "Pretty Lonely," she echoes these personal thoughts with delicacy and honesty, and Atwood Magazine is proud to be premiering it today!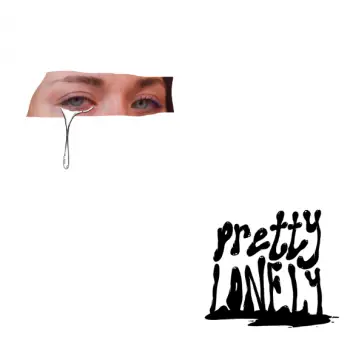 Dakota born and now LA-based Hannah Westerholm joins the music industry as Half Wolf, a singer-songwriter outfit that looks to encapsulate its themes through honest storytelling, arresting melodies, and impassioned performances. With "Pretty Lonely," Westerholm is certainly on the right path. There is a mystical quality attached to this track, mostly stemming from her stunning vocals. Almost whispered at times, Westerholm flows between soprano and tenor ranges, resulting in an alluring showcasing of her musicality.
And I'm feeling pretty
And I'm feeling lonely
And I'm feeling pretty lonely
"I wrote this song in my childhood bedroom the week before my parents moved. I found all my dreams coming true and I felt totally isolated by it," explained Westerholm to Atwood. "But I realized quickly that just because you feel lonely, doesn't mean you need to make it harder by putting yourself down. It's all about self-acceptance and allowing for the fluidity your own emotions. Half Wolf is about exploring the complexities of emotions through creative storytelling. Vulnerability is my main focus; when I'm uncomfortable I know I'm on the right path."
Vulnerability is my main focus; when I'm uncomfortable I know I'm on the right path.
The track opens with some simple guitar chord strums which are present throughout the tune, but this simplicity serves as a strength for the song, allowing for the focus to be on Westerholm's vocals and storytelling. Her opening line spares no time in jumping into the thick of it as she croons "Good morning, God. Thank you for the day. I'll give it all I got, but I'm still afraid." The immediacy of it all is refreshing. She has a story to tell, experiences she wants to share with listeners, and she wastes no time in getting it out there. As she sings into the first chorus, the first slight tenor notes are heard, creating a captivating melody that can easily bewitch any who listen. After an allusion towards Charlie and the Chocolate Factory, she continues to echo the sentiment of feeling "pretty lonely."
Cheer up, Charlie
You're just a kid
Go buy some new friends
With your golden ticket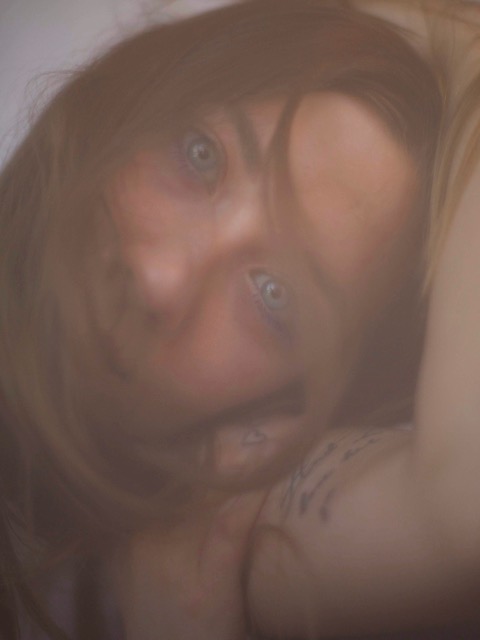 During the halfway point of the track, Westerholm astonishes further with an angelic soprano verse. "Whether it's me and you, or I'm stuck in a crowded room," she sings, attaching a sublime vibrato on "crowded room" that will leave mouths open and jaws dropped. Towards the track's end, Westerholm progresses her story by intoning "yeah, mom, I know my worth. Yes, dad, I'll always love myself first." It's this line of acceptance that paints a vivid image of the lingering battle inside her head. Although she recognizes herself and acknowledges the affirmation at hand, there is a part of her that can't seem to reach the point of full inclusion. Despite this, she continues to persist and aims to achieve something greater for herself. It's an honest one tale, and Westerholm is all the stronger by sharing it so openly.
Shouldn't matter that I'm pretty
It doesn't matter that I'm lonely
Guess it's all the same old story
"Pretty Lonely" offers the music world a celestial experience that will have listeners left speechless. The talent that fuels Half Wolf is an already stellar showcasing of an artist on the rise, spellbinding listeners as she ruminates on the intrapersonal machinations of her mind, and all with her debut single. Half Wolf is slated to be releasing numerous track throughout the rest of 2019, and people would only be doing themselves a disservice by not following along.
Stream "Pretty Lonely" – Half Wolf
— — — —
Connect to Half Wolf on
Instagram
? © Madaline Harpell (Stone Hope Photo)