Atwood Magazine is excited to share our Editor's Picks column, written and curated by Editor-in-Chief Mitch Mosk. Every week, Mitch will share a collection of songs, albums, and artists who have caught his ears, eyes, and heart. There is so much incredible music out there just waiting to be heard, and all it takes from us is an open mind and a willingness to listen. Through our Editor's Picks, we hope to shine a light on our own music discoveries and showcase a diverse array of new and recent releases. This week's Editor's Picks features Me & The Monster, Jack Garratt, Gordi, Charlotte OC, SMALLTALK, and Donovan Woods!
— —
"My House"
Me & The Monster
Heavily beating drums lay a massive foundation for Me & The Monster as the Berlin-based band introduce themselves and their debut EP with "My House." An epic, spirited indie folk song centering the concept of home not as a place, but rather as a feeling, Me & The Monster's opener quite literally invites us into their world: "Greetings! This is the jungle of my feelings. Jump in cold water and breathe."
In premiering Me & The Monster's self-titled EP two weeks ago, I marveled at the alt/indie folk band's stunning wealth of creativity and depth: Their music is packed with meaning, touching on issues of climate change and political tension to inner balance and stability. "Me & The Monster cover a beautiful breadth of subject matter in their equally beautiful debut extended player," I wrote. "Not only do they succeed in introducing themselves to the world, but they also tell us what they stand for — and in truth, we can barely say that about most established acts in the music world."
These words still hold weight now: Seldom do I find myself listening to a record weeks after I premiered it (an act which necessitates repeat listens, often to the point where I need to step away from the music). In the case of Me & The Monster, I've only grown closer to these songs with time. Give "My House" a listen and experience this special band for yourself.
Few 5 1/2 minute songs can capture an audience in our attention deficit society, but those tracks aren't made by Jack Garratt. The one-of-a-kind UK powerhouse returned last week with the three-track Love, Death & Dancing, Vol. 1 – his first new music in nearly four years, and a welcome reprieve from the soundalike pop songs I get pitched on a constant basis. Garratt has always been someone special, and speaking to him last week (our interview will come out soon) affirmed for me just how intelligent, analytical, self-aware, and tenacious he really is. "Time," the first of Garratt's three new tracks, offers a direct window into the artist's himself – of the depression he struggled with in the wake of his critically-acclaimed 2016 debut album, of the pressure he put upon himself and felt from others, and of the journey that took him from this dark space, into one that was perhaps a little brighter and healthier for the soul.
 "Why is it not enough to be fine?" Garratt asks within the song's first seconds, his emotive voice aligning with effusive, jumpy keyboards and frenetic guitars. A groove sets in as he begins a rhetorical pondering of big, existential topics for which he will never find a satisfying answer: "You're overthinking, in a rut and terrified of giving in to who you are and losing your mind." 
You wanna run 'til you run out of light
But why?
When time is on your side
Like its title suggest, Garratt's new album showcases songs about love and death that you can dance to. The very first track he finished for the record, "Time" is the perfect way to reacquaint ourselves with Garratt and his masterful artistry: The song is demanding, both intellectually and physically, but even more importantly, it takes us on a relatable and provocative journey. We don't know where we'll end up, but we know we're going to enjoy the process.
Now everything you think you know
Of your design
Is trembling at the edges
You're not alright
Afraid to look inside yourself
Afraid you'll find
That an hourglass is just a glass
With sand inside
As someone who struggles with ideas of death and my own demise myself, I really cannot recommend this song enough. "Time" encourages us to seize the moment; to take advantage of the now, and make the most of our, for lack of a better phrase, time!
I hope this song inspires others in the way it inspires me. Jack Garratt's return couldn't be more exciting, and I cannot wait for what he has in store for us. For now, his three new songs are more than enough to keep us going.
Released for Bushfire relief (100% of proceeds go to the NSW Rural Fire Service), Gordi's new song captures the immense, immeasurable weight of loss. "The Cost" is a hauntingly poignant piano ballad – a raw, torn-up track diving deep into one's inner monologue surrounding the loss of a loved one:
To this scar you bear no resemblance
Did you wound me there once before
'Cause I know that I can just hold on
to my hand and not yours
And not yours
Yeah, 'cause I don't allow
Myself to get caught up now
I'm telling you
I'm here to get lost I don't count the cost of
Losing, losing you
Originally from New South Wales and now based in Sydney, Gordi – real name Sophie Payton – knows all too well the toll being cause by the devastating bushfires in NSW and Victoria. "People are losing their loved ones, their homes and their communities," she said alongside her song's release. "There have been irreparable losses to our wildlife and national parks. As in all times of tragedy, people are giving everything they can. The efforts of the Rural Fire Service, Red Cross and Wildlife Rescue are nothing short of heroic.
"Yet we have a dormant political system that is watching our country dry up. These fires have fed on years of drought, on dry lifeless scrub. It is simply not an issue to debate – our country is heating from the climate crisis and now people are dying because of it. We cannot survive the inaction. We need our leaders to lead."
Gordi's music is at once breathtaking, and breath-filling: She inspires us with her courage to speak so openly about her pain. Every string on the guitar and pluck of the piano falls perfectly in line with her outpouring of emotion, combining in this perfectly orchestrated rendering of human heartache and depth.
And I could wish that you were a stranger
But then I'd stop hearing your voice
What I want is to know that
what I can let go won't stay here
Won't stay here
'Cause I don't allow
Myself to get caught up now
I'm telling you
I'm here to get lost I don't count the cost of
Losing you
To say that Charlotte OC's latest single is her darkest yet would be a disservice to the dark undertones in her past work – yet whereas so much of her earlier songs were masked in shinier melodies, "This Pain" is a naked and honest confessional. The artist's first release of the year is cunning and sharp, a series of hushed verses followed by pointed choruses full of weight: "This pain is all I've ever known," O'Connor howls over a beautiful suite of guitars and piano. "Yeah, this pain is all that's left when I'm alone… 'Cause it's the same old story, the same old line. I didn't even want you in the best of times." She's always known how to write a catchy pop song, but it truly seems like Charlotte OC is getting better and better with every passing year: "This Pain" cuts deep, aches with real feeling, and brings us closer to an artist we feel like we've already known for years.
"Grand Prismatic"
SMALLTALK
Having released only three other songs and one remix, SMALLTALK is likely a brand new face. The moniker for Nashville artist/producer Jakub Vanyo has taken a big step out of obscurity with his first single of 2020, "Grand Prismatic" – inspired, at least in part, by Yellowstone National Park's Grand Prismatic Spring. A song "about diving in and embracing the pain and beauty that can be found in grief" per the artist, "Grand Prismatic" indulges in the same synth-driven pop stylings that we found so attractive in early Smallpools and Passion Pit. Buoyant and effervescent, the song dwells in the "deep end" of the emotional spectrum, embracing what the artist's loss of his mother "and the fullness of that feeling."
Gotta get it outta my system
So i can be somebody
Don't give a damn about an outcome
If I could be so lucky
Go ahead and put one foot in front of the other
Keep my hands at arm's length in case i go under
Jump on into the grand prismatic
Jump on into the grand prismatic
Diving deeper in the black magic
Jump on into the grand prismatic
Oooh, dancing in the deep end
Making misery my best friend
Oooh, maybe I'll be alright
Even if I play like pretend
I'll fake it til I'm dead
Deceptively upbeat and immensely catchy, "Grand Prismatic" begs us to put a smile and start swinging our bodies to and fro. The fact that I'm smiling while singing "Making misery my best friend" at the top of my lungs tells me SMALLTALK is most certainly doing something very right; let's all keep watching to see what more this artist has in store.
"While All the While"
Donovan Woods
I have been listening to singer/songwriter Donovan Woods' heartaching "While All the While" consistently since its December release. The award-winning artist has this knack for bottling complex emotions into timeless stories, and he's most certainly done it again here – spelling a story of distance, loss, and longing without ever going into the details. As verses capture everyday life, Woods stops in the chorus to reflect on that which he's missing: "While all the while, you're still on my mind," he sings plaintively, reflecting for just a minute before diving back in.
This is how heartache works: You don't miss someone once, and call it a day. Rather, you miss them a hundred times a day, at each juncture stepping out of your normal routine to notice the person-sized hole in your heart. Woods' chorus hits home as he constantly remembers his loss, feeling the pain of that absence weigh on his body and soul.
He never gets into what "happened" to the person he's missing; he doesn't have to. All he needs to say is, "while all the while, you're still on my mind." It could be a loved one who passed, an ex, a friend who's moved far away… No matter what the situation, we all experience loss and know what it's like to miss the ones we love. Donovan Woods captures this universal feeling in a beautifully simple, stunning fashion. "While All the While" tells us it's alright to feel what we feel – that it's okay to be sad, and to embrace the immediacy and depth of our emotions. With that said, I invite everyone to listen to this song and let it all out.
— — — —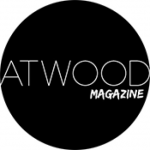 ---