Hozier's "Movement" video starring Sergei Polunin will leave you panting in the best way.
— —
After Irish singer/songwriter Andrew Hozier-Byrne (Hozier) ignited our hearts with his hot and howling Delta-Blues inspired debut "Take Me to Church" (2014), he needed to seek refuge in a bit of natural solitude to catch his breath. Nestled in the countryside, Hozier pondered, felt and eventually created his most recent EP Nina Cried Power and upcoming (2019) full-length LP.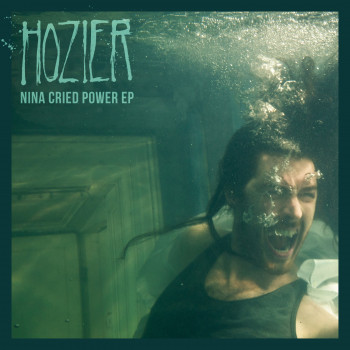 In a conversation with Billboard Magazine, Hozier explained that after playing his first album live "In a way I hadn't done before, I sort of hermited myself … produced a lot of demos and just a lot of songs. I think that's why we have a little bit more material to share this time around, but I worked obsessively in a way I'd never done before."
Hozier's most recent release and the lead single from his upcoming sophomore album "Movement" is clearly the result of intense and well-executed "hermit"-y introspection. With lyrics snuggled in metaphors of nature, "Movement" pulsates with love and the kind of sensuality that has the power to ignite a secluded countryside hideaway.
So move me, baby
Shake like the bough of a willow tree
You do it naturally
Move me, baby
Stream: "Movement" – Hozier
---
The thump-thump clap that eases us into this track, is reminiscent of a thinker's heartbeat, reminding them that they still exist in the physical world. It sounds like the triumphant pause preceding the click of an idea, shifting into place, parting the clouds of abstract thought and bringing clarity to the confusing.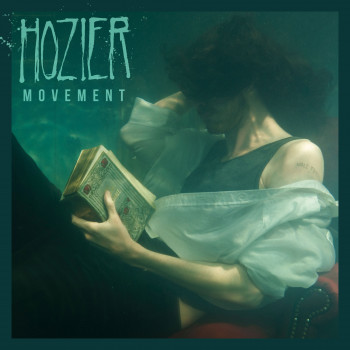 And even though Hozier was in a self inflicted solitude throughout the creation of "Movement" there was clearly someone else with him. Perhaps existing in his heart, more than his physical space, there was his "baby" a muse, inspiring this love song. Obviously, someone special gently stroking Hozier's soul from the inside out, towards his best self.
When you move
I'm put to mind of all that I wanna be
When you move
I could never define all that you are to me
As in "Take Me to Church," Hozier draws a spiritual connection between his lover and the act of ritual ceremony. This time, "the rite of movement" brings our imagination into their bedroom and calls to our attention the intense ability of intimacy to raise us to ultimate truth.
You are the rite of movement
Its reasonin' made lucid and cool
I know it's no improvement
When you move, I move
You're less Polunin leapin'
Or Fred Astaire in sequins
Honey, you, you're Atlas in his sleepin'
And when you move, I'm moved
Hozier, completely smitten by his baby, admits that she needs no improvement. Less a bedazzled member of the universe, she is the god-like force that holds it up, like Atlas, effortless, even in sleep.
Invoking the name of Sergei Polunin, the Ukrainian bad boy of ballet, was not solely for examples sake. Released on 11/14/18, the video for "Movement" stars Polunin, in every role. Clearly the many different aspects of one man's personality, Polunin calls Hozier's soul seeking poetry to motion. With bound-full leaps equaling in power to Hozier's resonant howls, Polunin brings another toe curling dimension to "Movement's" explosive impact.
Of his collaboration with Polunin, Hozier tells the Independent, "I was first confronted by Sergei's talent when I saw a performance of his set to my music in collaboration with David LaChapelle [who directed the 'Take Me To Church' performance]… I believe one of the greatest things to become of your own work is for it to form part of another artist's vision or execution."
The "Movement" music video smolders, to say the least. It will leave you short of breath in the best way. Perhaps consider watching it while sitting down.
— —
— — — —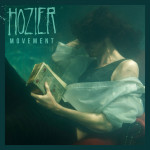 ? © Hozier
:: Stream Hozier ::