Poignant and immersive, HARMS' debut Aquarium EP is an ethereal journey through life's darkness that challenges our emotions and stimulates the senses.
— —
HARMS is not a band exactly, more like a closet full of ghosts.
Jake Harms has an interesting take on his solo musical project: The Brooklyn-based multi-instrumentalist, songwriter, and producer began his debut EP as an assessment of self and personal exploration, using music as a means of capturing and better understanding a scattering of thoughts and writings he had amassed over time. "The group of songs that seemed to make sense out of a fog of journal entries and scraps and demos and half-finished ideas throughout the years while I played in What Moon Things, what I considered my "real" band," he explains.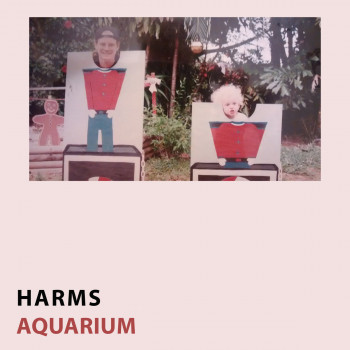 Yet what matters is not how we define HARMS, but how we interpret and internalize his powerfully dark, melancholic rock. Poignant and immersive, HARMS' debut Aquarium EP is an ethereal journey through life's darkness that challenges our emotions and stimulates the senses.
Atwood Magazine is proud to be premiering Aquarium EP, out this Friday, November 30 via Good Eye Records. The moving 6-track offering pushes the boundaries of how vulnerability may be transmitted through music, finding Jake Harms shouting as if into an echo-chamber abyss where emotions take on soundwave characteristics, and an ominous unknown is forever looming in a not-so-faraway distance.
"Aquarium is a record I spent a long time making, and I feel like it's big and thematic and sensitive and powerful and punk, and I'm proud to share it finally," HARMS tells Atwood Magazine. I'm grateful for Mike [Mehalick, Good Eye Records]'s support in putting it out, and grateful for anyone at all who wants to listen and take a walk inside its world. I do think everything you need to know about the record is in the lyrics and music."
Aquarium's inspiration came from a poem the artist wrote about his experience living in New York City for the first time as an adult.
walking around is like
being at the aquarium
observing 6 tons
per square meter
of pressure on the glass
dividing you
and everything else
As one listens closely to Aquarium, it becomes clear that HARMS is coming from an intimate space of emotional tumult the likes of which is known to very few. "I spent seven years considering death, but now I'm spent and I'm still here, so I guess I'll live," he sings on the title track. "my neck is a stalk and each petal you pull off is a way I get you off, so won't you leave me alone, I'll walk the tightrope, my eyes like bones, incandescent full moons, and the bad movie starts, and then it goes to sleep, polemic me, just talking dirty."
What we also come to appreciate, listening through Aquarium, is just how much human essence went into these songs. The artist surrenders his mind, body, and spirit through overwhelmingly raw poetry – the sort of writing a high school English class may spend two weeks analyzing for purpose and intent.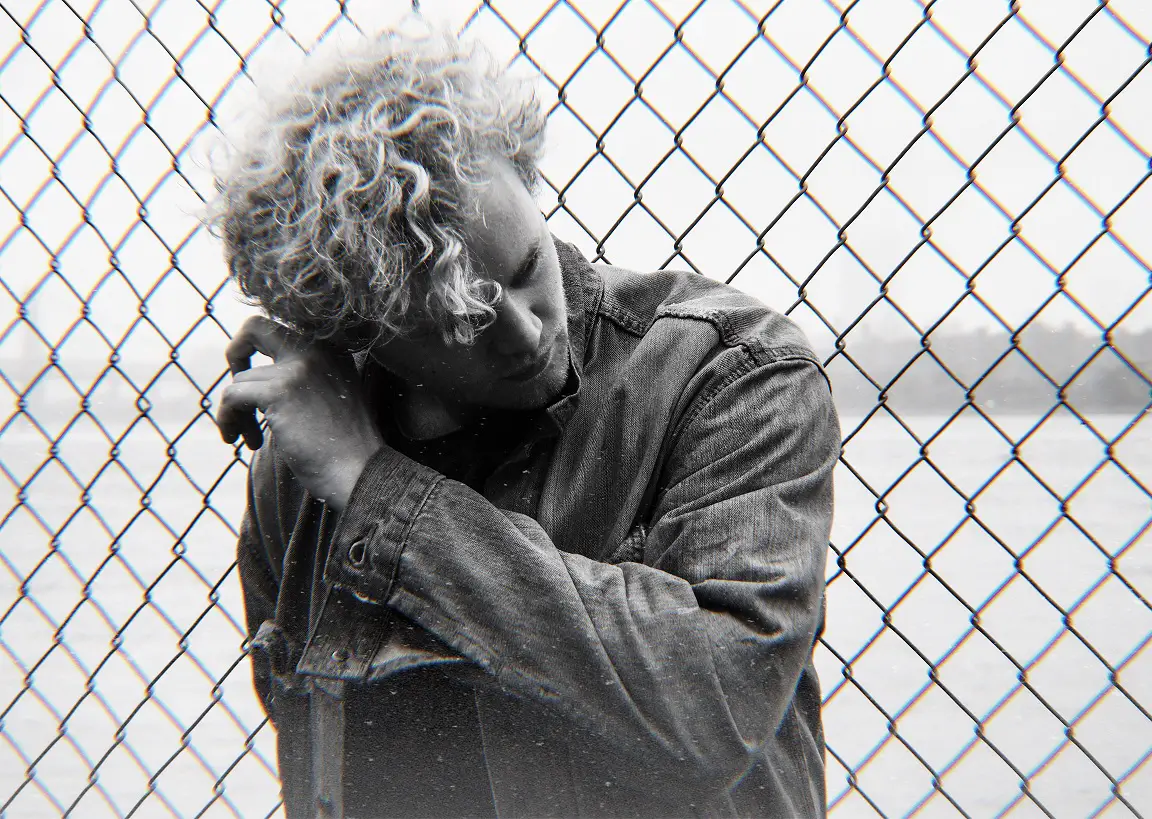 i will be quiet while another one loses shape
i will be waiting at the bottom of a spiral staircase
i wake up alone, drunk, on a porcelain floor
a glass of water, rose petal and papercut more
flattering now that you've arrived in this room
i will be quiet while my body loses shape
– "My Body Loses Shape," HARMS
EP closer "Fire," perhaps the brightest and most pop-oriented song on the record, leaves us on a fitting high note. The "fog" of the past seems to lift as the artist concludes his freshman endeavor, and we are left to sit with the haunting thoughts we've just heard and felt.
Experience the full record via our exclusive stream, and peek inside HARMS' Aquarium EP with Atwood Magazine as the artist provides a personal track-by-track take on his debut!
Stream: 'Aquarium EP' – HARMS
[soundcloud url="https://api.soundcloud.com/playlists/606571653?secret_token=s-fgO3S" params="color=%23c4d4dc&auto_play=true&hide_related=false&visual=true&show_comments=true&show_user=true&show_reposts=false" width="100%" height="450″ iframe="true" /]
:: Inside Aquarium EP ::
— —
LOSE 
"Lose" is about giving control to someone else in an intimate setting, and how it makes you feel like you exist.
POP SONG
"Pop Song" uses self abuse as a metaphor to examine the convoluted and mostly full of shit ego driven process of autobiographical songwriting. Iit's kind of desperate, and kind of a kiss-off.
AQUARIUM
"Aquarium" is about deciding not to commit suicide.
CAR OUTSIDE
"Car Outside" is about nothing, it's an implication, it's a shadow.
MY BODY LOSES SHAPE
"My Body Loses Shape" is about when giving control to the person you had been giving control to no longer feels good at all.
FIRE
"Fire" is a poem about my hometown — about the fires we started as kids, about the woods we slept in.
— —
— — — —
? © Jake Harms
:: Stream HARMS ::