Will Heard is no stranger to collaborations with electronic music producers. In 2013, the British singer/songwriter was featured on electronic music duo Klangkarussell's single "Sonnentanz (Sun Don't Shine)." Since then, he has gone on to work with a myriad of other DJs and producers such as Kygo, Tourist, and Dillon Francis. Most notably, Heard was featured as a vocalist on several tracks off Rudimental's 2015 album We The Generation.
Listen & Watch: "I Better Love You" – Will Heard
---
However, Will Heard truly shines when he performs solo. Ever since I stumbled across a video of Heard performing an acoustic version of "Sonnentanz (Sun Don't Shine)," I've been waiting for him to drop his own material. He sings with so much soul that all he really needs is his guitar as an accompaniment. Honestly, I would have been pretty satisfied if he had released an EP of bluesy tracks in the vein of his acoustic performances on YouTube, but he decided not to rest on his laurels for the production of his recently released EP, Trust (February 2017 via Black Butter Limited).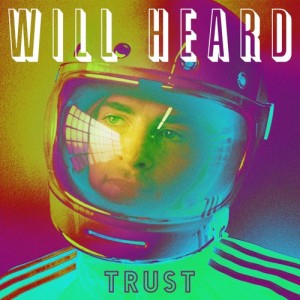 Of the four songs, the opening track "I Better Love You" is by far the most upbeat earworm on the EP, with Heard singing about his infatuation with a love interest over 80s-inspired synths and a snappy beat. Aside from his obvious vocal ability, he carries the song with buckets of personality and confidence. The sense of urgency in his voice is almost tangible in the ascending vocal melody at the end of the chorus when he repeatedly sings the line "yes I'm running out of time." Layered over the insistent beat that runs throughout the entire track, Heard's passionate vocal delivery successfully drives home the lyrics of the song. Towards the tail end of the track, soaring synths kick the instrumental up another notch, and the song almost reaches Saturday Night Fever level disco vibes. Overall, the track is so infectiously catchy that it makes you want to dance around the room once you press play. At the very least, it'll make you tap your foot along to the beat.
The accompanying music video is a straightforward boy meets girl story. It shows Heard trying to catch the attention of a girl he meets on a bus. At first she seems completely disinterested and ignores him, but after he pulls some smooth dance moves, they end up getting off the bus together. It seems that all is going according to Heard's plan as they dance with each other on the sidewalk, but the video ends with a surprising twist as Heard wakes up and realizes it was all a dream.
Comparisons can be drawn between Will Heard and artists such as Robin Thicke or Justin Timberlake, but so far, Heard's solo material doesn't sound like perfectly packaged, cookie cutter pop. It's refreshing that Heard isn't trying to conform to a particular sound or a specific genre, and it seems like he's just having fun and taking the time to hone his craft. All in all, "I Better Love You" is a no fuss, feel-good track that has me looking forward to warmer weather, and it's well worth checking out his EP if you're in the mood for some upbeat songs.
— — — —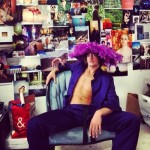 cover © Black Butter Ltd
:: Listen to More from Will Heard ::