Recommended If You Like: Haux, Dustin Tebbutt, Hayden Calnin, Novo Amor
I am already down, but I found a new low.
Falling down is easy; getting back up is the hard part. There will come a time, in each of our solitary, individual lives, that we fall so hard that we cannot get back up on our own. Though we try, we stumble – and end up back down, lying there on the ground. If you are lucky, then there will be someone there for you, ready to offer a shoulder to lean on as you find your way. For each lucky person, there are many who won't have such a luxury; who will struggle alone, face their demons alone, and either stand up or stay on the ground, alone. Digvalley's "I Can't Tell" highlights the human aspects of that conflict, laying bare the emotions that too easily overwhelm us when we are left to our own devices.
I'm out in the open
Falling back in
In my old self
My darling help
Watch: "I Can't Tell" – Digvalley
---
Atwood Magazine is proud to be premiering the music video for "I Can't Tell," the single off Digvalley's brand-new debut album VOID (independently released 3/24/2017). The stunningly bleak, utterly breathtaking site of a field in rural Iceland, Snæfellsnes, is enough to make any individual ponder the essence of their existence – and serves as the perfect complementary backdrop to Digvalley's already hauntingly beautiful song, "I Can't Tell."
"This is where it all started," notes Digvalley's Eirik Bøen Gravdal, who hails from the fjords of Odda in Western Norway and performs the roles of studio producer, multi-instrumentalist, and sole singer/songwriter in his one-man project. He continues, "I released 'I Can't Tell' as a single, and it quickly racked up 200k+ views on YouTube. I needed a video to justify the story. People have written sincere notes about how the song helped them get through break-ups, depression, etc. To quote a fan, who became a friend: "This is why I'm alive." The video picks up the lyrical theme, a one-shot feature on an open landscape in rural Iceland. Watch out for animation where inner demons become real. The video is by the most talented guy I know behind a camera, who also turned out to become one of my best friends during our Iceland endeavours, Rhys Votano."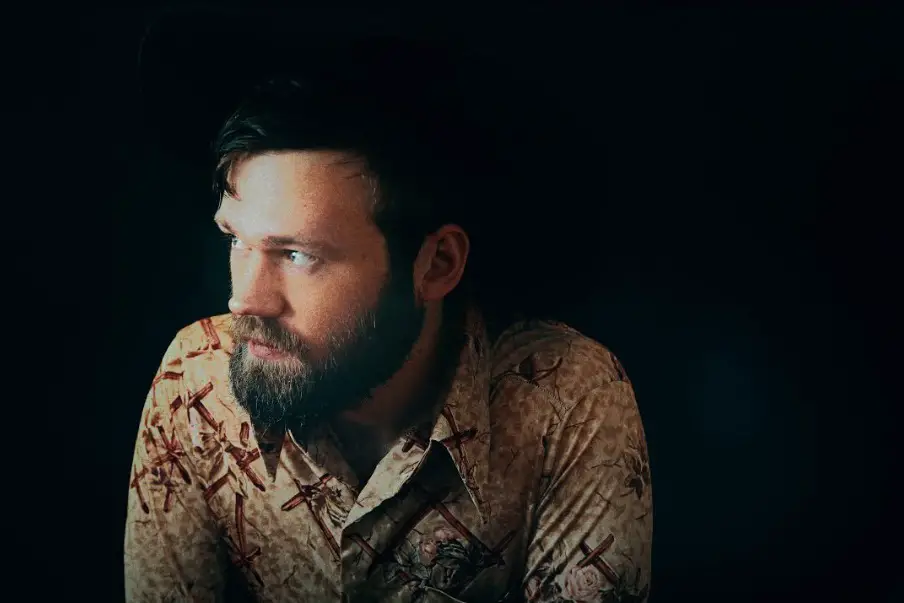 "I Can't Tell" is somber and vulnerable, a personal moment of truth that resonates as much in Gravdal's lyrics as in his music, as in his video. A minute-long instrumental entrance builds up a surrealistically real scene. As Rhys Votano's cameras move across the vividly grey and blue landscape, the soundscape swells with (what can only be described as) a cold warmth. Music is generally in a studio without any background noise of any kind – producers will talk about a studio's acoustics as 'room sound,' but otherwise the thought of something "real" coming in under the instruments is reviled. Digvalley combines layers of subtle tones to craft a sonically full, background 'earth' sound, delicate and so sensitive that when a guitar eventually enters, it actually startles us out of our dreamy reverie.
That slow guitar fills the sound spectrum with a brooding progression, setting the stage for Digvalley's harrowing soliloquy. Fingers lightly pluck vibrant strings as his voice, light as a whisper, floats into our consciousness. "I'm out in the open, falling back in," sings Digvalley in the opening line. He feels himself slipping away from his progress, crying out for help:
While I sweep the dust from my window
In the corners I pile
Shed tears in crooked knees
My windows they shine
It's already here
There it's all gone
I leave it till the morning
But the morning never comes
"I Can't Tell" reads like one long strand of verses, each one more intense than the last as the music gets heavier and Digvalley's voice gets livelier. He throws himself into the song, starting out as a whisper, but ending in thunder. Emotional fragility keeps every moment on edge – this could all explode at any second, and who knows what might happen?!
Meanwhile, the music video depicts the silhouette of a man walking alone through this vast, never-ending field. We feel the immense burden of loneliness – of being here in this world alone, with no one to share its beauty and its pain. That weight emanates off all parts of "I Can't Tell." Certainly we might feel some solace in knowing there are others out there, just like us, who feel alone and scared. That silhouette could be just about anyone, and while it hurts to think of how many individuals might be suffering at any one time, the magic of music lies in its ability to provide comfort and love to all.
I don't know if I'm ready
I don't know if you've heard
Two feet off the ground
Leaving traces, can't be found
But it's not my beam
The spectrum of my wailing
Drop to the floor
On a bender or a railing
I can't tell if it's here
I can't tell if I'm wrong
I can't tell if there's light in the dark from my home
I don't know where we are
I don't know where we go
I am already down, but I found a new low.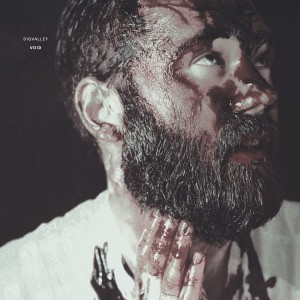 Digvalley's minimalist musical approach allows the artist's lyrical qualities to shine particularly bright. His words lead the way whilst music ebbs and sways around him, eventually engulfing us in a colorfully powerful display of sound. Onscreen, we see the individual – so small in the vast field – fend off a fright many times his size. We don't know what's going on in this dreamlike haze of a vision, but we can feel the gravity of the confrontation, the surge of strength needed to go at it on one's own.
And therein lies the beauty of "I Can't Tell." For all its characterization of sadness and uncertainty, Digvalley's single lends a certain strength to the individual that we may sometimes forget having. It gives us back the ownership we may think was stolen from our lives, reminding us that there is beauty in the number one, and that we alone control our destiny. For all that Digvalley questions himself and doubts his role, he provides a safe space for anyone who is suffering, for whatever reason, to feel at home.
Ambient music and stirring imagery allow Digvalley's "I Can't Tell" to resonate deeper than most. The song "is all part of the story," explains the artist. Digvalley's debut album VOID is out now – access the full record below via Spotify / iTunes, and enjoy Atwood Magazine's premiere of the "I Can't Tell" music video, a truly breathtaking visualization that bolsters the song's already compelling, visceral portrayal of human emotion.
— — — —
cover © Rhys Votano
:: Listen to More from Digvalley ::
"I Can't Tell" – Digvalley